Overview: "Hi Cookie" Kdrama is a U+ Mobile TV original drama series that released on October 23, 2023. It will tell the story of a high school where a student brings a mysterious cookie that can fulfill a person's dream with just one bite. However, soon it becomes the reason for the school to sink into a swamp. "Hi Cookie" stars Nam Ji Hyun, Choi Hyun Wook, Jung Da Bin and Kim Mu Yeol in the main cast. Currently, it is not available to watch online on streaming platform globally.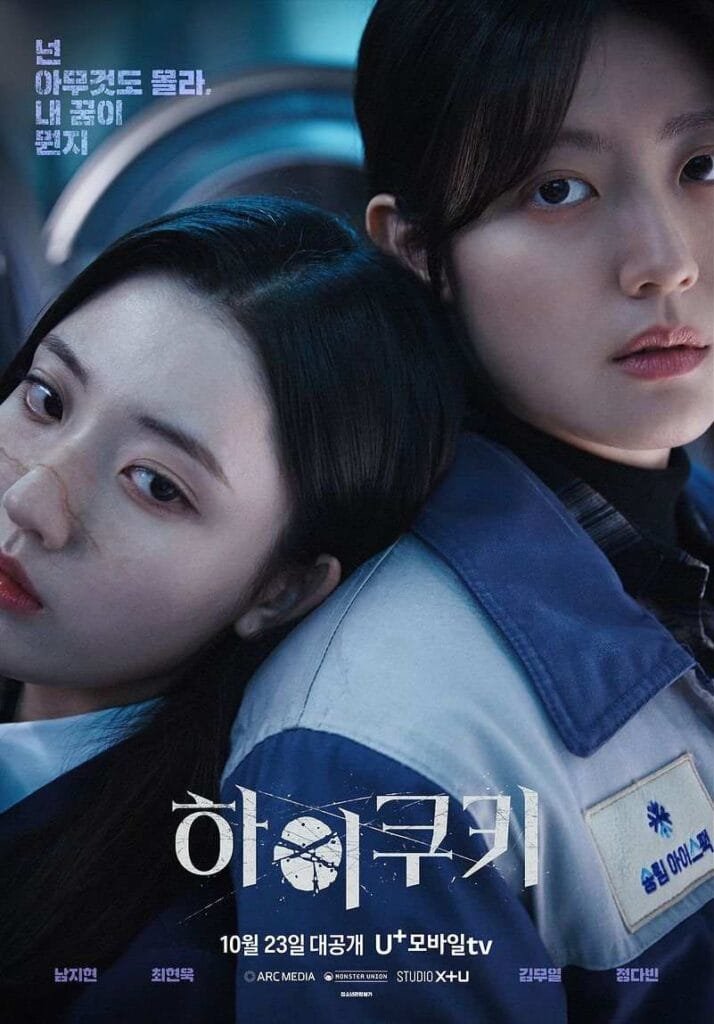 Table of Contents
Synopsis
"Hi Cookie" Korean drama tells the story about a Jeonghan High School which is the best private high school in Korea. Someone brings a mysterious cookie to the school. Whosoever takes one bite of the cookie can fulfill one of his dreams. The cookie soon becomes the reason for the school to sink into a swamp. People keep jumping into that swamp as they think it is a sweet oasis in the desert.
Meanwhile, Choi Soo Young (Nam Ji Hyun) has dedicated her life taking care of her younger sister Choi Min Young. At the age of 18, she dropped out of high school to become the breadwinner of her family. Today, she works at a factory. When Choi Soo Young gets to know that her younger sister is in the swamp, she jumps to save her.
Choi Min Yeong (Jung Da Bin) is Soo Young's younger sister, studying at Jeonghan High School, with whom she shares a love-hate relationship. She soon becomes deeply entangled with a Cookie while secretly suffering from her wounds.
Seo Ho Soo (Choi Hyun Wook) is a brilliant student at the high school, consistently ranking first in his class. He is Choi Min Young's classmate.
Yoo Sung Pil (Kim Moo Yeol) is the best college admissions consultant who works secretly. His students always pass the exams due to his methods, which include legal, expedient, or even illegal techniques to bring the best results. He comes to Jeonghan High School as a consultant for the entire third year.
Genre
Mystery, Thriller, Fantasy, Crime
Main Cast & Characters
Nam Ji Hyun as Choi Soo Young
Choi Hyun Wook as Seo Ho Soo
Kim Mu Yeol as Yoo Seong Pil
Jung Da Bin as Choi Min Young
Supporting Cast
Seo Bum June as Song Jin Woo ("Prince" of Junghan High School)
Song Chae Hyun as Park Yoo Bin (Ho Su's classmate)
Jung Jae Sung as Park Sang Gil (Ji Hye's father)
Chae Seo Eun as Park Hee Jin
Kim Min as Jun Seo
Choi Ji Su as Park Ji Hye
Air Time & Schedule
See Notes & Facts below.
Episodes & Ratings
Korean drama "Hi Cookie" will have a total of 20 episodes.
Still Cuts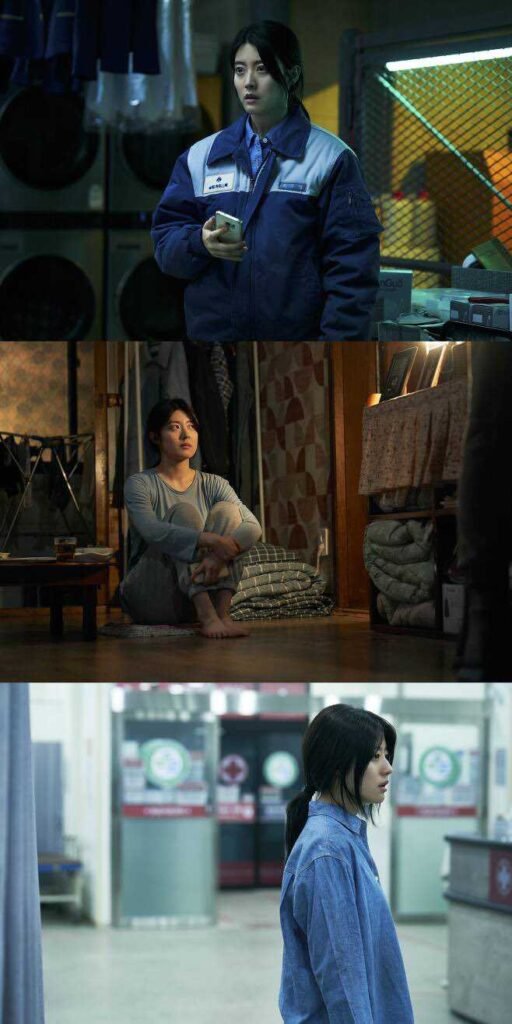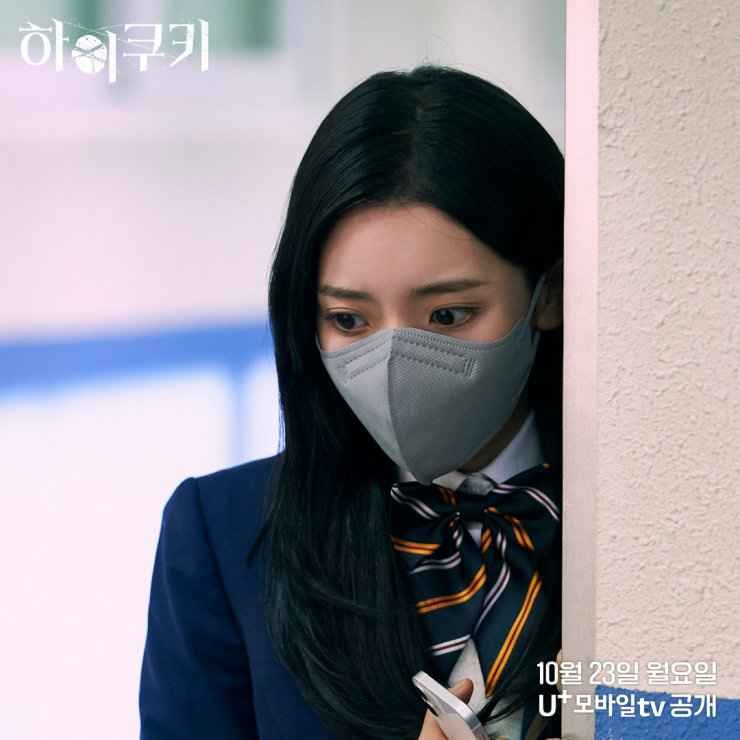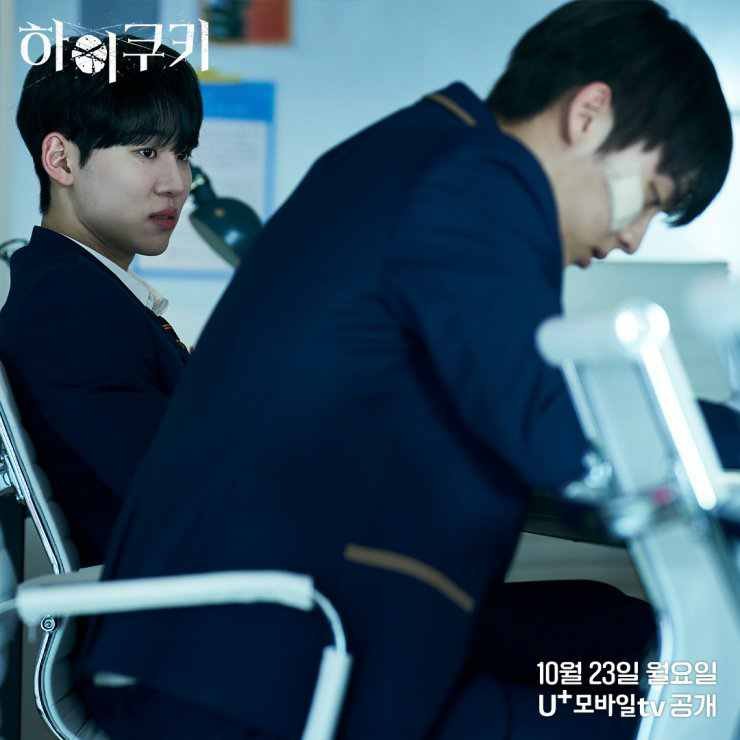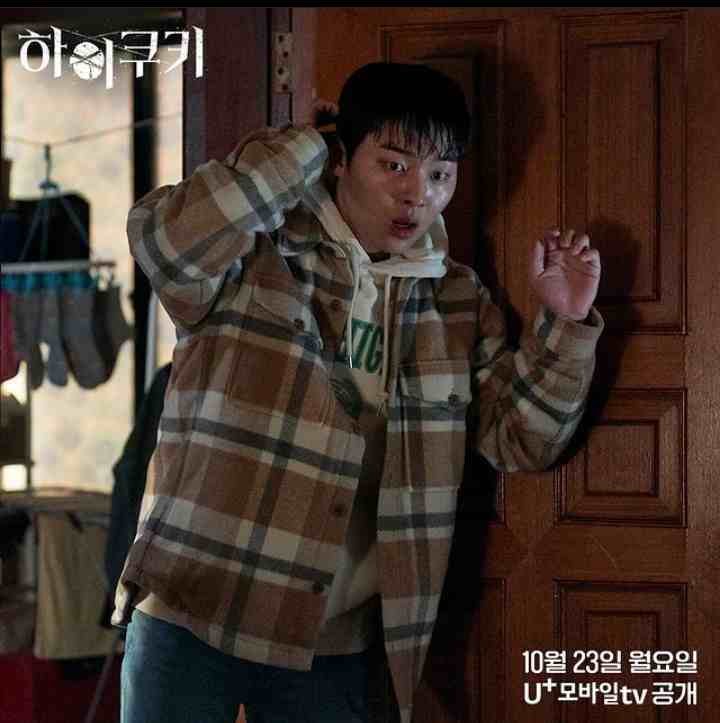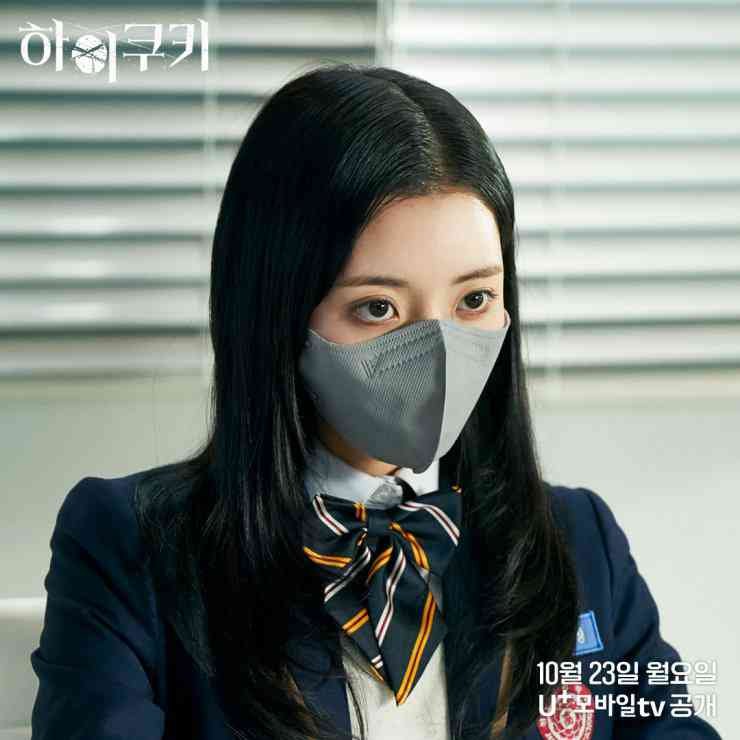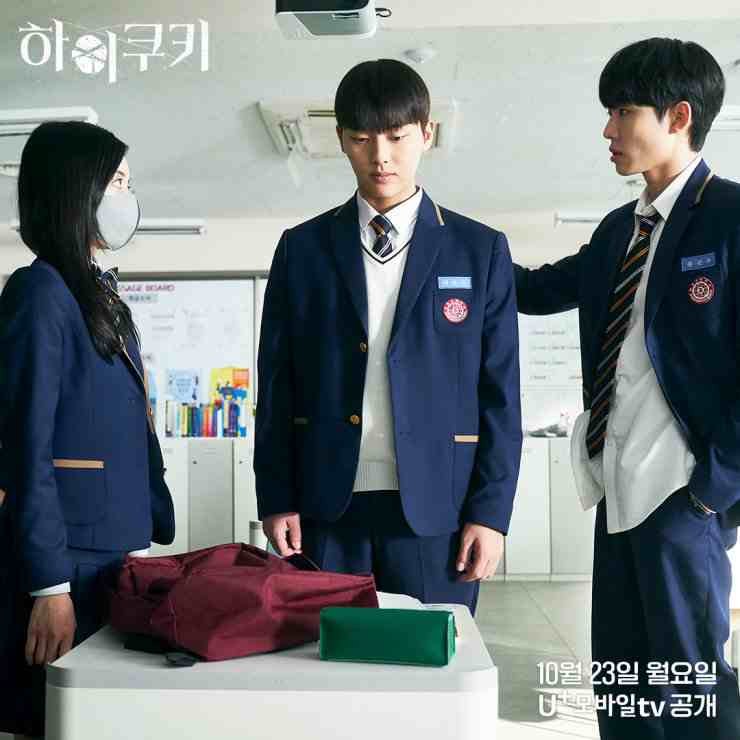 Notes & Facts
Nam Ji Hyun earlier starred in Korean drama "Little Women" (2022).
Choi Hyun Wook earlier starred in Korean drama "Twinkling Watermelon" (2023).
Kim Mu Yeol earlier starred in Korean drama "Trolley" (2022).
The first four episodes will release once on October 23rd, and then one episode each week from Monday to Thursday on U+ Mobile TV. 
Korean drama "Hi Cookie" is the first original drama presented by U+Mobile TV.
Later on, these four episodes will also be available on Netflix in Korea every Thursday.
Director: Song Min Yeop
Writer: Kang Han
Where To Watch Online?
Currently, "Hi Cookie" is not available online on any global streaming platform.
Trailers & Clips
Episodes 1, 2, 3,…., Highlights
*Drama is subject to regional availability.
---