High School Korean dramas are so good that they are loved by people of all ages.
May be because youth is the golden period of life, which we spend mostly in our schools with friends. And I'm sure everyone misses their school days. The young love, friendship, hardships, the passion to chase dreams, everything is beautiful about being a teenager. Let us go through the same feelings while watching these best Korean school dramas.
The following list contains some epic school dramas that are popular among Asian drama fans. And don't think that school dramas are made for younger generation, you can always relive your school memories watching these dramas. Regardless, entertainment is guaranteed.
~ With ❣️ by Nishima Saini
---
1. High School Love On!
It's a fantasy romance drama about an angel girl who saves a human boy and falls in love with him. But living on Earth as a human is not easy because she knows nothing about the human world.
This is the love story of an angel Lee Seul Bi (Kim Sae Ron) who saves Woo Hyun's life from an accident. When she wakes up from the accident, she realized that she has become a mortal now. As she doesn't know anyone on Earth, Woo Hyun's grandmother takes her in because she saved her grandson's life. Nam Woo Hyun (Shin Woo Hyun) is a school student known for his good looks. As he spends time with Seul Bi, he falls for her. Hwang Sung Yeol (Lee Sung Yeol) is his best friend. He falls in love with Seul Bi not knowing that she lives with Woo Hyun. When he finds out the secret, he gets jealous, and slowly this jealousy turned their friendship into rivalry.
This is a cute and light-hearted drama full of fluffy romance. You'll admit that this is one of the best high school romance dramas, but first, you need to give it a try.
---
2. Boys Over Flowers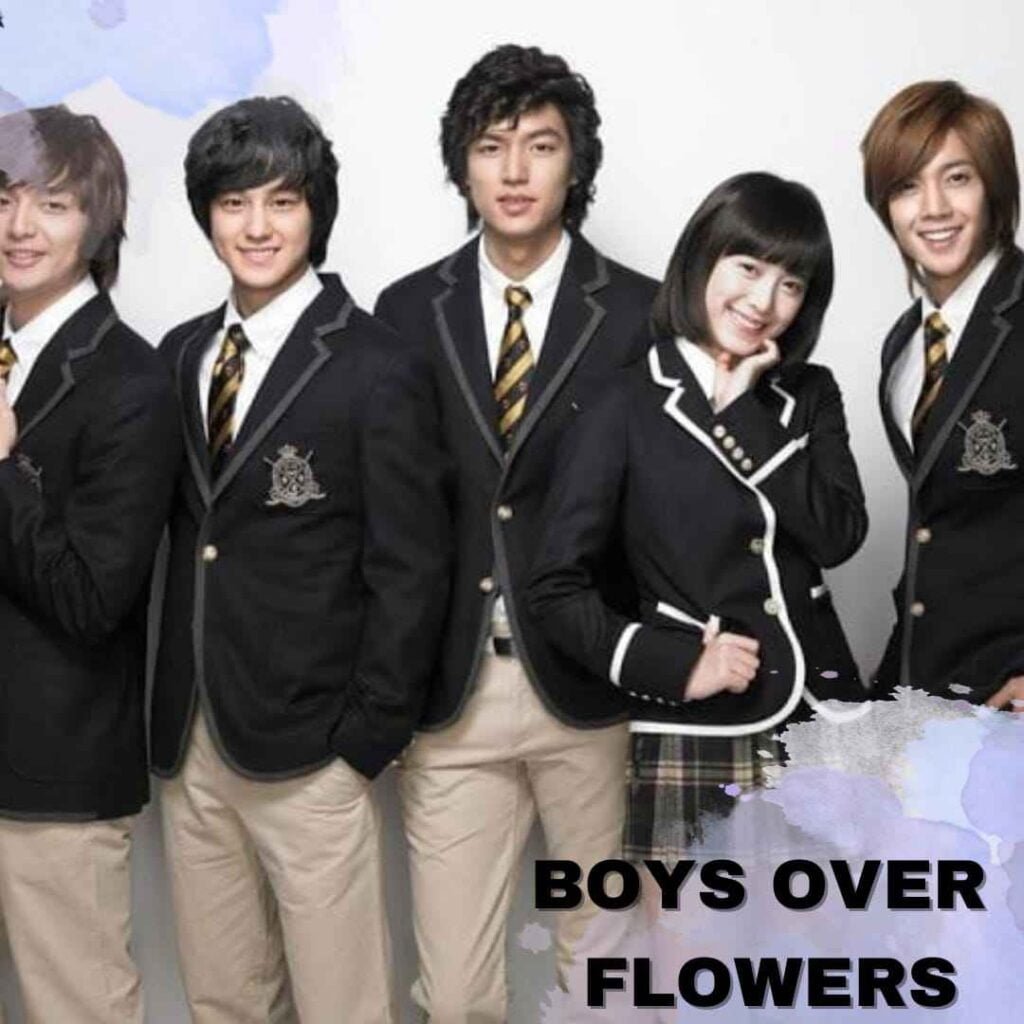 Boys over flowers is an all-time-hit drama of the Korean world and is also famous Worldwide. It depicts the story where a poor girl becomes the toy of those rich people who only care about money, power, and class.
The main protagonists of this story are Geun Jan Di (Ku Hye Sun), a poor girl, and Gu Jun Pyo (Lee Min Ho), the most wanted boy of the school. Jan Di suddenly got admission in the prestigious Shinhwa high school. But problems starts chasing her when she encounters Gu Jun Pyo the leader of F4, the most popular group in school. Somehow she gets on his nerves, so Jun Pyo decides to bully her but eventually ends up falling for her. But at the same time, Jan Di have feelings for Yoon Ji Hoo (Kim Hyun Joong), who is also a member of F4 and a close friend of Jun Pyo.
The drama is well scripted and there is a character named Gu Jun Hee (Jun Pyo's elder sister), I think that's my favorite character. She is the best elder sister ever who knows how to control a troublemaker like Jun Pyo. It won't be a lie if I say, this is a fairytale-like drama. But whether this fairy tale has a happy ending or not, you need to figure it out on your own.
---
3. To The Beautiful You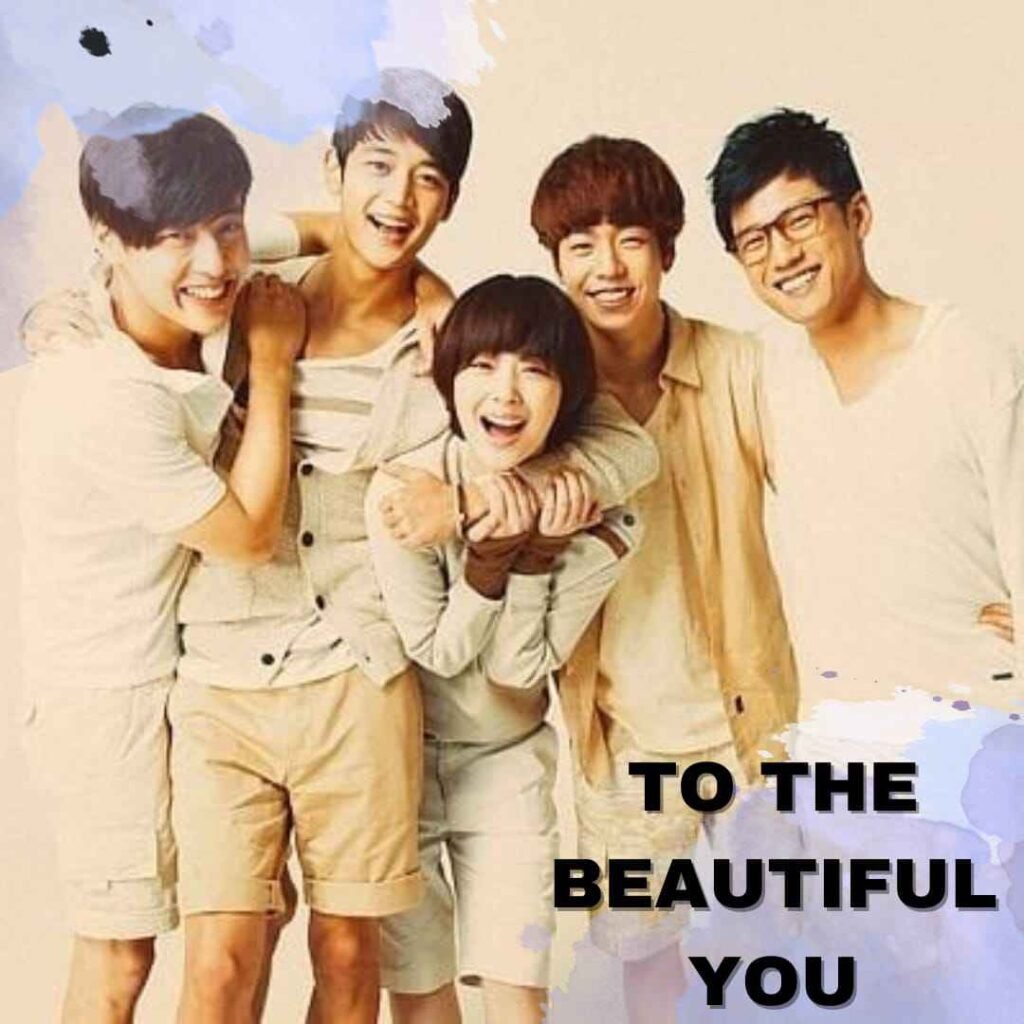 Many Manga fans might know the famous Hanazakari no kimitachi e series and probably have watched all the versions of this series, but the Korean version is a mixture of all the other versions and the most amazing thing about this drama is the main couple romance.
A story of two young people who become each others' strength unknowingly. Goo Jae Hee (Sulli), a victim of school bullying, begins to idolize young athlete Kang Tae Joon (Choi Min Ho). Inspired by him, she starts participating in sports and eventually get transferred to the same school as Tae Joon. Tae Joon has recently announced his retirement from high jump after an incident. Meanwhile, Jae Hee cuts her hair and disguise herself as a boy. She enters Tae Joon's all-boys school. She does this to meet Tae Joon and also to inspire him to continue his athletic activities. They both become roommates, but Tae Joon doesn't know the real identity of his roommate.
How will she survive in an all-boys school? Will Tae Joon continue his athletic activities after finding out the true identity of Jae Hee?
---
4. Class of Lies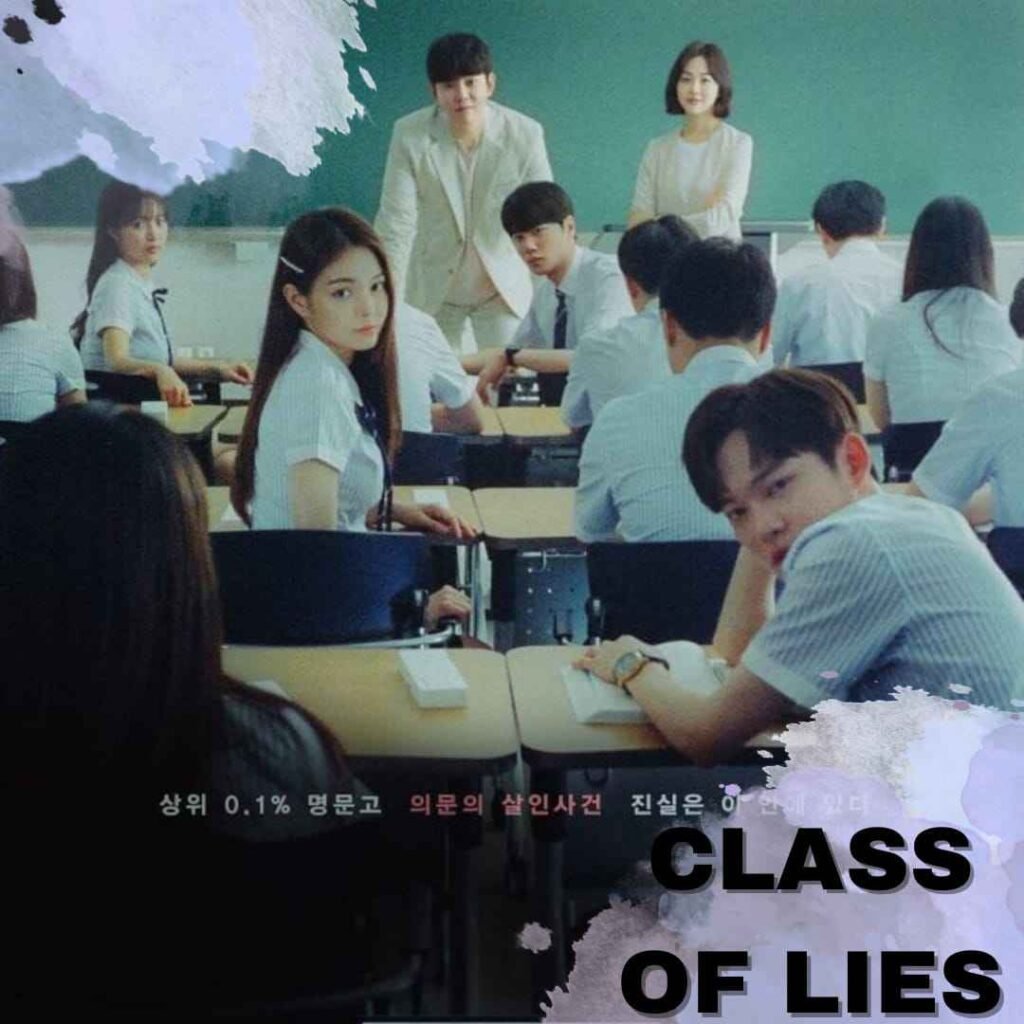 This is a crime mystery school drama where its plot has successfully managed to keep all the twists and turns unpredictable. Seems like it is made for the audience to question themselves, "Is this character the killer?"
The story revolves around a school where a female student is murdered and a lawyer who accepts this case. Gi Moo Hyeok (Yoon Kyun Sang) is a successful lawyer. He accepts the case of a High school student, murder, which puts his career at risk. Kim Han Soo (Jang Dong Joo) is an orphan student who is accused of murdering his childhood friend Jeong Soo Ah. To solve the murder mystery, Moo Hyeok enters the school as a substitute teacher. Together with P.E. teacher Ha So Hyun (Geum Same Rok), Moo Hyeok learns various secrets about the school and its students. And exposes the secrets of the students.
It's worth mentioning that the cast and their acting is 10/10 beside the intense storyline. It is really a thrilling and fun to watch drama. I'm sure you'll definitely enjoy each episode while finding out the real murderer.
---
5. True Beauty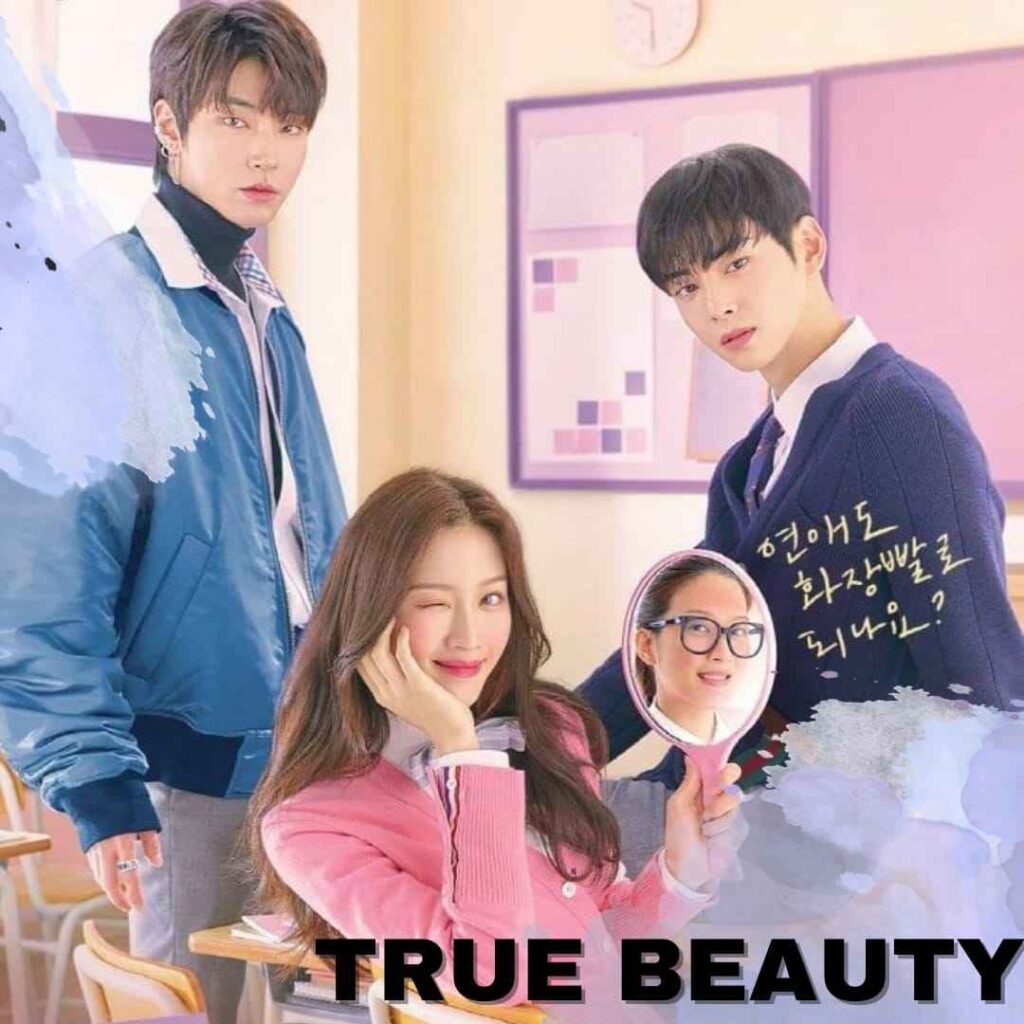 "True Beauty" is one of the best high school rom-com drama out there. Based on a Webtoon, it stars Moon Ga Young, Astro's Cha Eun Woo, Hwang In Yeop, and Park Yoo Na in the main cast.
It tells the story of a high school girl Kim Ju Gyeong (Moon Ga Young) who becomes popular in her school as the most beautiful girl, all of which happens when she learns some make-up skills from YouTube. Enjoying the attention she is receiving, Ju Gyeong doesn't want anybody to see her bare face, that is, without make-up.
Lee Su Ho (Cha Run Woo) is also a boy in her school who is cold on the outside but caring from the inside. He happens to discover Lim Ju Gyeong without make-up, but he also has a dark past. Both shares each other secrets and falls in love. But is it that easy?
"True Beauty" is such an outstanding drama which not only entertains you but also teaches you some life lessons. Besides the main lead, the second main lead will steal your heart, and not to forget how some side characters are there which will give you a good laugh.
---
6. School 2013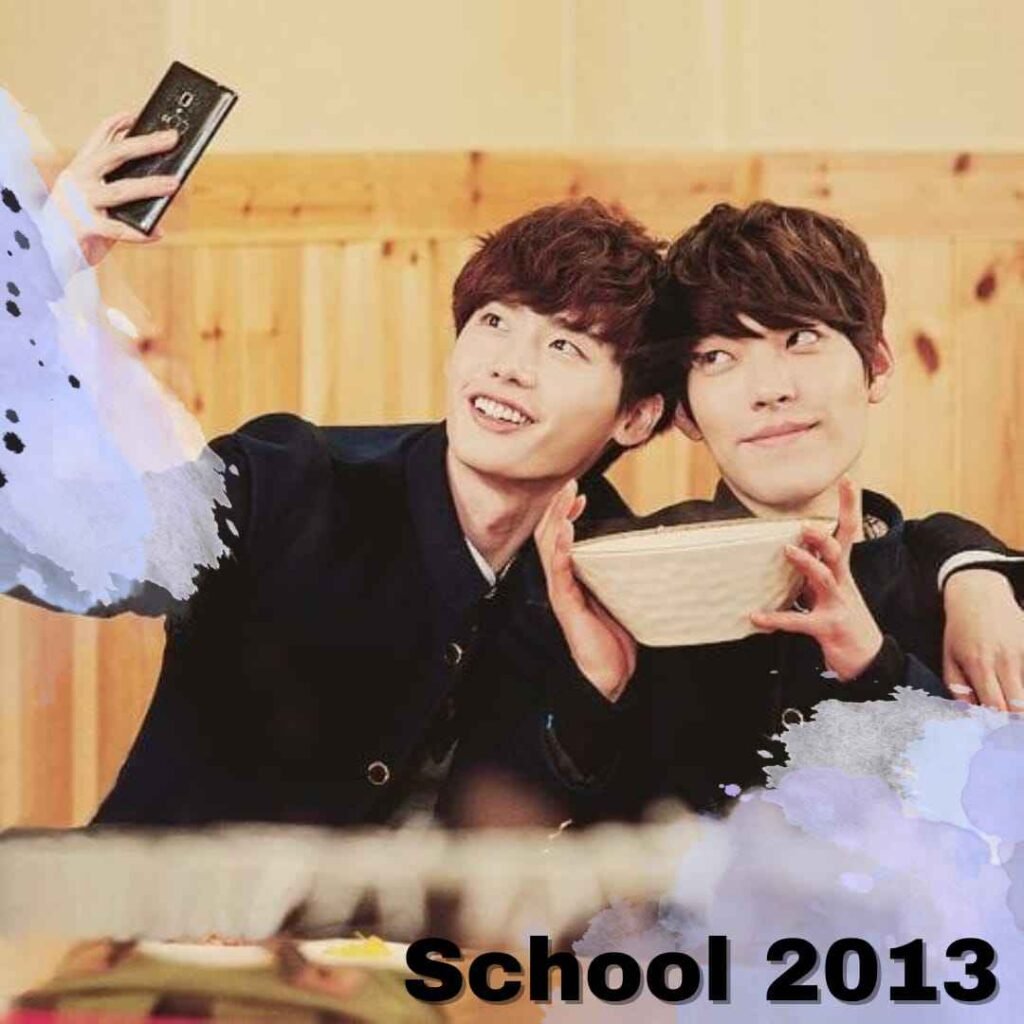 A school drama with zero romance, but it has got the best bromance for you. It will make you forget the need for a love story to continue the drama. Only those who have watched this drama can tell how much of a real gem this drama is.
It depicts the story of Seungri High School which hires Kang Se Chan (Choi Daniel), one of the top Korean language teacher to improve students academic performance. He becomes the co-homeroom teacher with Jung In Jae (Jang Na Ra). Both are assigned the class of Go Nam Soo (Lee Jong Suk). Nam Soon is the president of the class, who often gets bullied by Oh Jung Ho (Kwak Jung Wook).
A new student, Park Heung Soo (Kim Woo Bin) joins the school and shares a deep connection with Nam Soon. Here starts the main plot of the drama, which I'm not going to spill here. The most amazing thing about this drama is that it doesn't point out the story of main two or three characters, but of the side characters as well.
Besides the bromance between Lee Jong Suk and Kim Woo Bin, you'll love the character of Oh Jung Ho even though he was a bully. In the end, I'll say, sometimes it's good to watch some friendship-based drama rather than a typical romance drama.
---
7. School 2015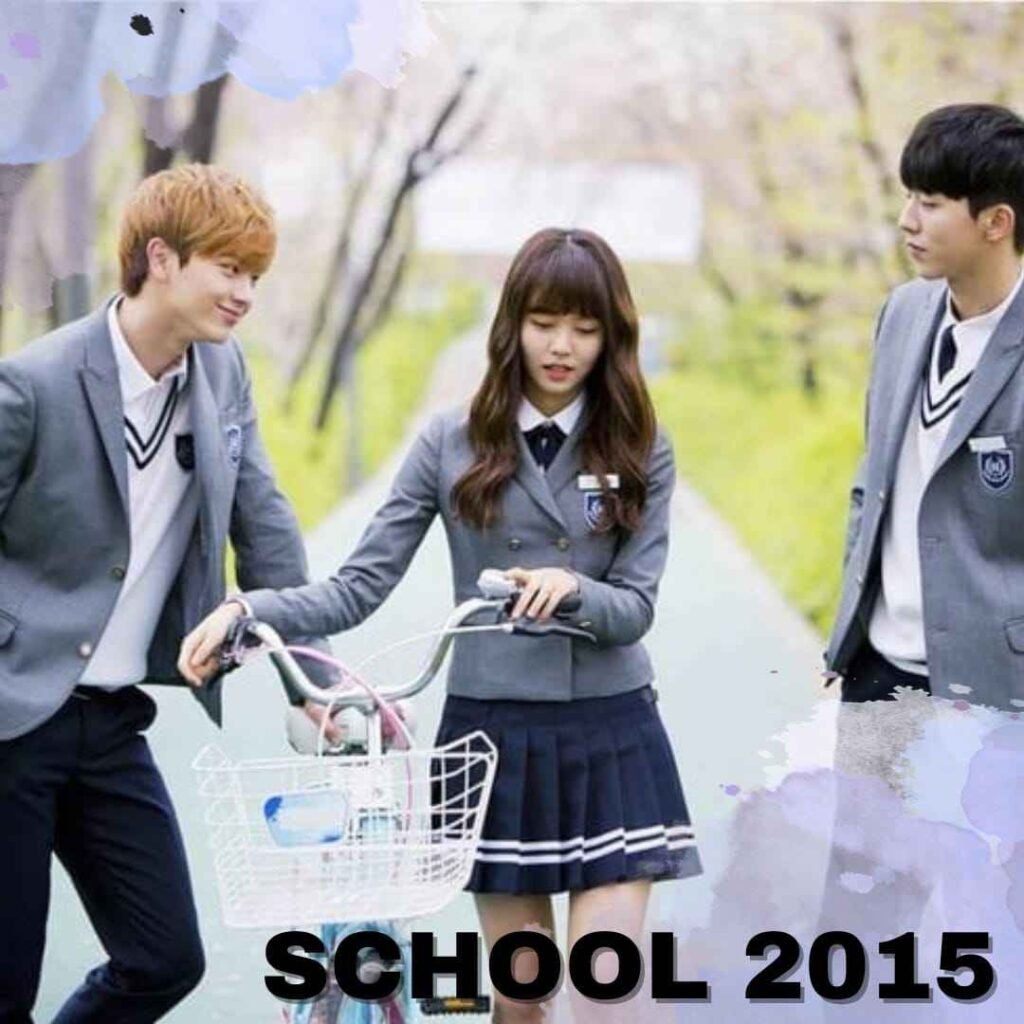 With one of the most refreshing and captivating storylines, the drama 'School 2015' depicts the story of two identical twin sisters, both played by Kim So Hyun. She really gave justice to both the characters, which was difficult, as both characters are opposite to each other.
School 2015-story starts when two identical twins get separated after one of them is adopted at the age of 5.
Eun Bi (Kim So Hyun) lives at an orphanage while Eun Byeol (Kim So Hyun) studies at the most prestigious school in Seoul. She is also very famous there. Eun Bi gets bullied at school constantly. Later decides to end her life, but her twin sister saves her. She loses her memory and starts to live as Eun Byeol. Everyone mistakes her for her twin sister. Even Han Yi An (Nam Joo Hyuk), an excellent swimmer at Sekang High school is confused by Eun Byeol's behavior for whom he had feelings. But as time goes by, he falls for Eun Bi.
Dramas like this might not be your favorite genre, but trust me this one can make an exception for you. You'll find yourself interested in solving the twin sisters' mystery.
---
8. Playful Kiss
Falling in love with someone is hard when the person doesn't reciprocate your feelings in the same way. This drama follows this kind of romance journey from school to college, and that too in a very fun way.
This drama is about a not-so-popular girl, Oh Ha Ni (Jung So Min), and the most popular guy in the school, Baek Seung Jo (Kim Hyun Joong). Ha Ni falls in love with Seung Jo and confesses her feelings, but Seung Jo rejects her. Even after getting rejected, she doesn't give up and this time it looks like luck is on her side. Due to an unexpected event, she and her father have to live at her father's friend house, and it turns out that friend is the father of Baek Seung Jo. Now both lives under the same roof, but will he ever accept her feelings? And yeah, there's a love triangle too, which spice things up.
This version is the best adaption of the manga 'Itazura na Kiss' and is also more interesting than other versions too. At last, I'll say its storyline is not as dramatic as it may seem, but it is a full package of fluff and cute romance scenes.
---
9. Moorim School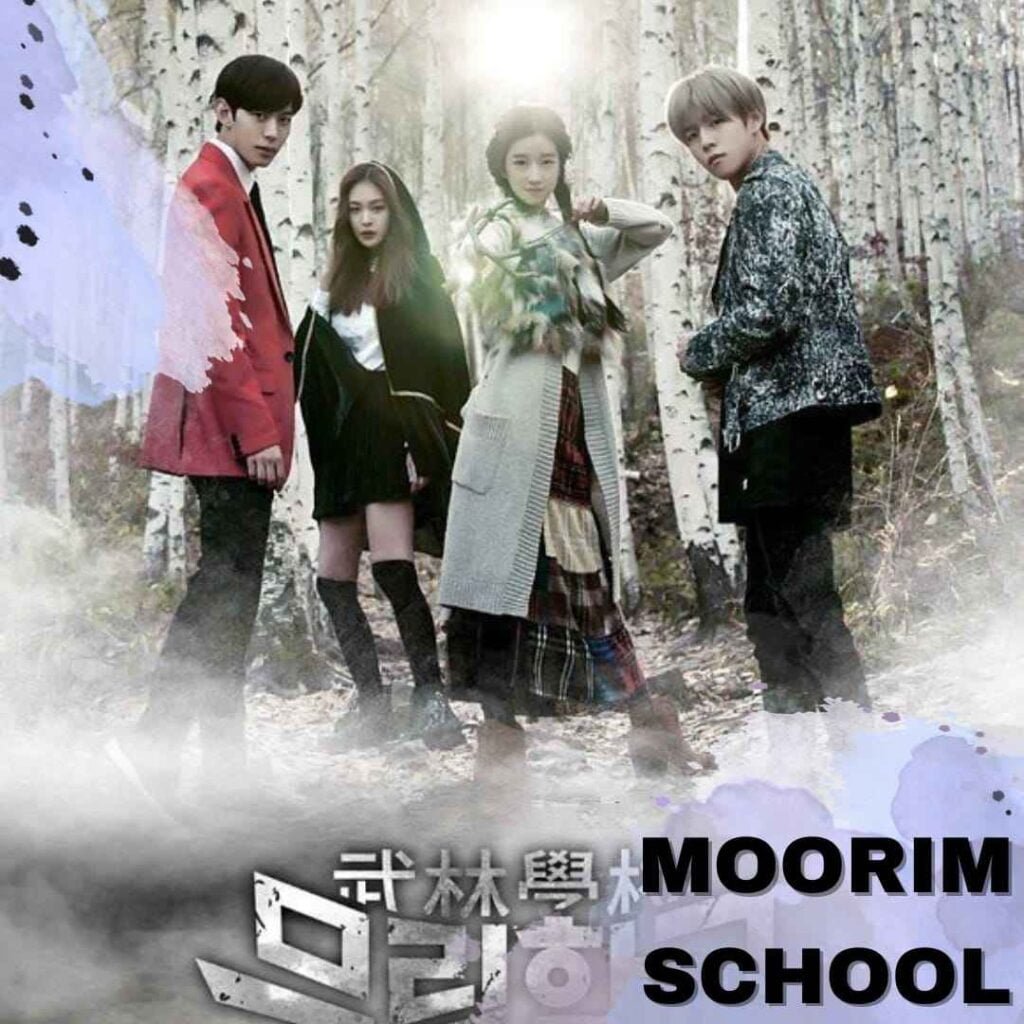 This drama is about a mysterious school, which is not any ordinary school. Only people with special powers can see it. The teachers and students in this school came from different countries.
The story revolves around Moorim School which not only focus on academic scores, but also teaches virtues, including honesty, faith, hope, martial art and sacrifice. Its main protagonists are Yoon Shi Woo (Lee Hyun Woo) and Wang Chi Ang (Lee Hong Bin). Shi woo is an orphan with a troubled past, and Chi Ang is an illegitimate son of a wealthy businessman. Both happens to enter the school at the same time. The two bicker a great deal and end up being rivals.
Shim soon Duk (Seo Ye Ji) came from a poor family, but is a hard-working girl. She together with Hwang Sun Ah (Jung Yoo Jin) are assigned to both the boys to help them train for upcoming school exams. Together, they learn many secrets about the school and about themselves too.
The plot is quite intriguing and strongly recommended for those who enjoy watching action, fantasy, and romance dramas.
---
10. Reply 1997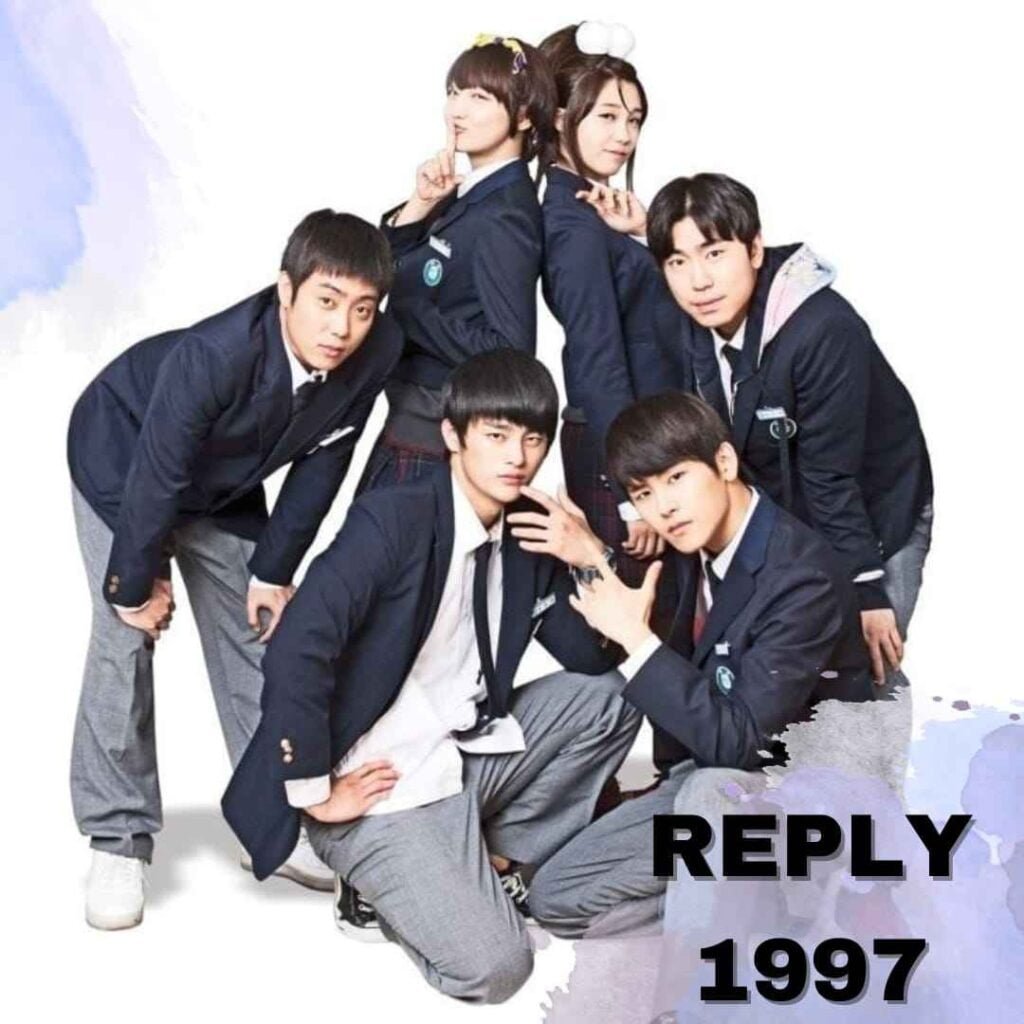 This drama is set in the past 1990s and the present time of the characters in 2012. The story follows flashbacks from the past and the present, which makes it even more beautiful and intriguing.
The plot depicts the story of a high school student Sung Shi Won (Jung Eun Ji) and her five best friends. She is a fan of the Kpop boy band H.O.T and one of her best friend Mo Yoo Jung (Shin So Yul) is a fan of another boy band. Despite little arguments over fandom rivalry, they get along well. This is the most surprising yet best thing shown here, the obsession of a teenage girl with K-pop. Yoon Jae (Seo In Guk) is the childhood best friend of Shi Won. He likes Shi Won, but keeps it a secret. Then the drama shows the present day in 2012 where all the friends reunite again to refresh their school memories. And here one couple announces their wedding.
The drama has the most beautiful and genuine storyline. No matter how old you are right now, but you surely have lived one of those moments shown in this drama. And if not, maybe one day you'll go through the same and realize how realistic the storyline is.
---
11. Extraordinary You (2019)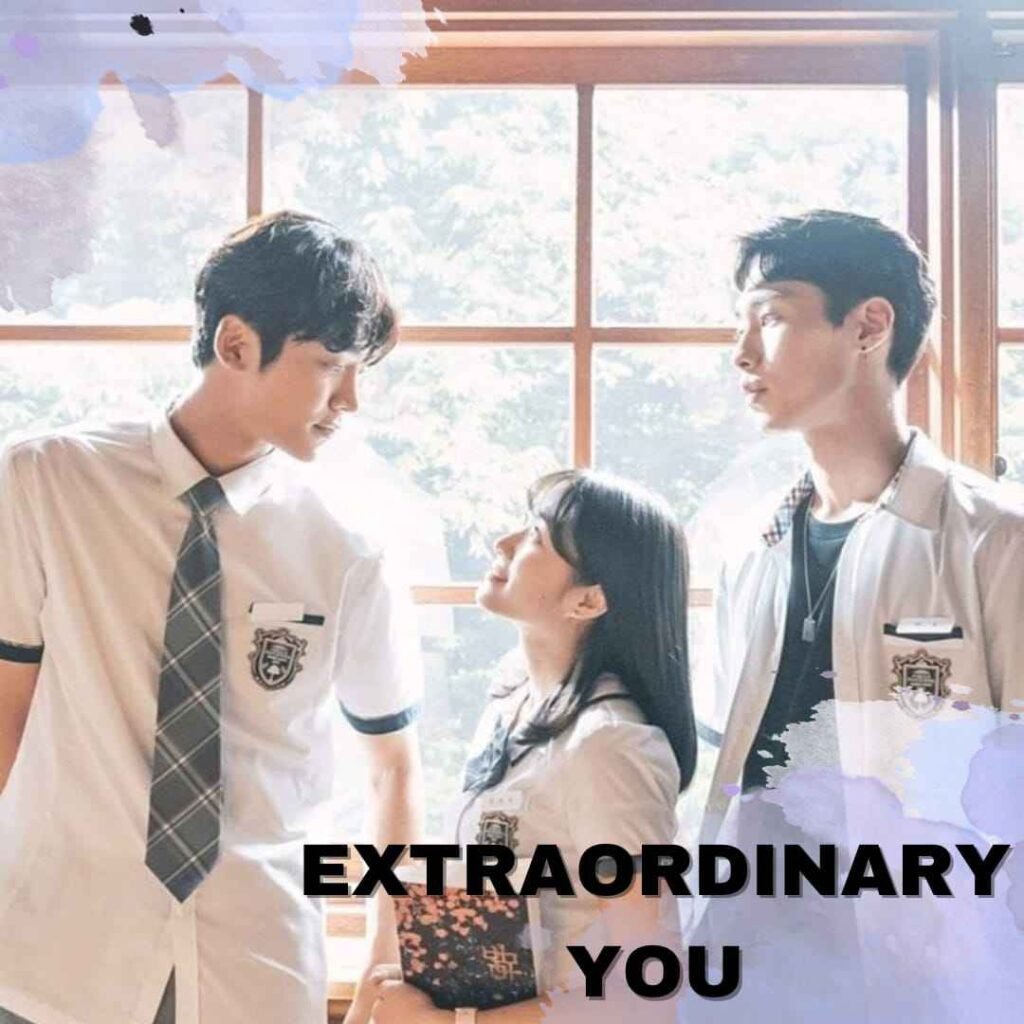 What if one day you find that the world you are living in is a fantasy world of comics? And to your surprise, you are just an extra character in a comic book, not the main one.
Well! This drama follows the same concept. Eun Dan Oh (Kim Hye Yoon) who is a student at a prestigious school, is the only daughter of a wealthy family. But she has a heart disease and is expected to die soon. She is engaged to her long-time crush Baek Kyung (Lee Jae Wook). Baek Kyung is a handsome and popular boy at the school, but he doesn't like Dan Oh. One day, she discovers that the world she is living in is a fantasy world of Comics. And what made her sad is the fact that she is just a side character in the comic. Dan Oh decides to change her fate and find true love. Then she falls in love with Number 13 (Rowoon) who saves her multiple times. Number 13 is a nameless side character. Things become complicated when Baek Kyung finds out that he has feelings for Dan Oh too.
What is their end? Can she become the main character of the comic? Who will she choose in the end? To know the answers, you need to watch this drama.
---
12. Moment at Eighteen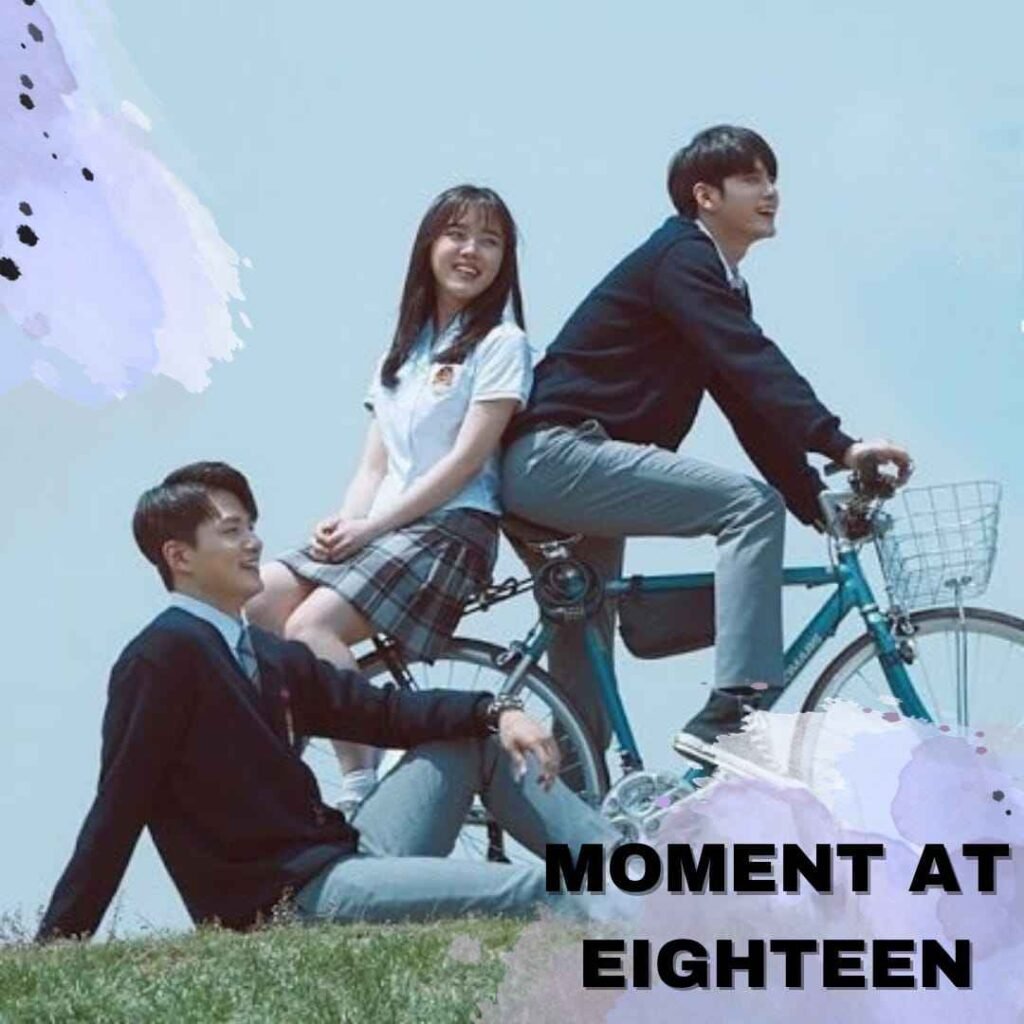 One of the best teen dramas that actually shows the reality of school life. It's not just about school romance, but it also shows the struggle, hardship, stress, and other typical problems faced by teenagers these days.
Its story revolves around a transfer student Choi Jun Woo (Ong Seong Wu) who is actually a sweet and innocent guy. He has lost interest in school life after he becomes the victim of school bullying. He is true to his principles, but doesn't know how to fight back. And once again, Choi Jun Woo gets falsely accused of stealing a watch. Moreover, class president Hui Yeong (Shin Seung Ho) adds fuel to this rumor.
Yu Soo Bin (Kim Hyang Gi) who has been observing Jun Woo since the very beginning falls for his innocence. While Hui Yeong always has a crush on her. She helps Soo Bin in recovering from his trauma, and he also learns how to stand for himself.
The drama has mirrored real life while covering topics like demanding society, stress and anxiety, physical abuse, bullying, self-harm, and much more. So, undoubtedly, it's worth watching.
---
13. School 2017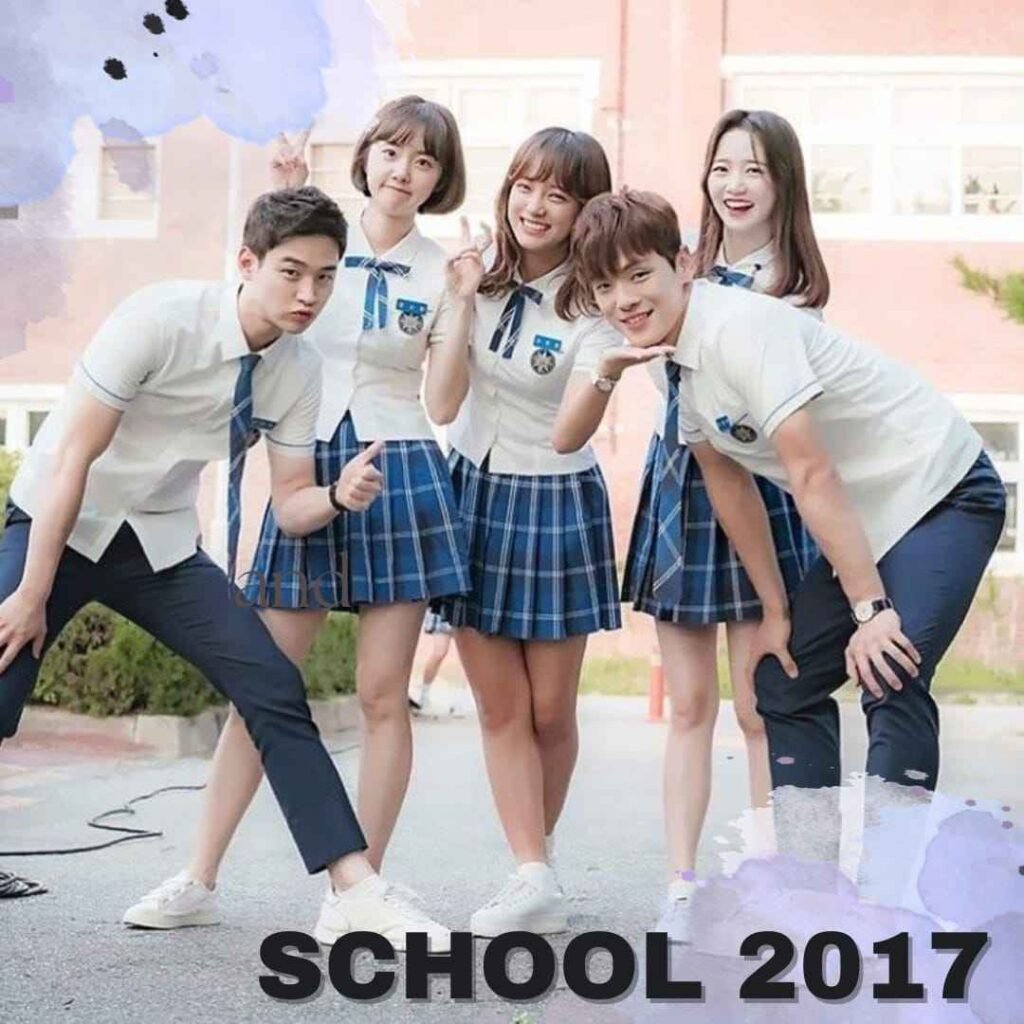 Another epic high school drama that will give you a slice of life experience in the most entertaining way. Even though there is nothing special but still, it has a storyline that is strong enough to captivate your heart from the very first episode.
The story revolves around high school students. One of them is Ra Eun Ho (Kim Se Jeong), an 18-year-old girl who dreams to be a webtoon artist. She wishes to go to the University to pursue her dream. But it is put at risk as she is accused of being the student X who is famous for creating troubles at school anonymously. Hyun Tae Woon (Kim Jung Hyun) is the son of the school director, but he resents his father. He hides some deep scars and also have a secret. Song Dae Hwi (Jang Dong Yoon) is the top student in school, but doesn't have enough money to enroll in college because of his poor family background.
Apart from the love story part, the drama narrates how some from the rich class have the privilege to manipulate the administration, and how the poor students face hardship in corrupt school systems. And this calls the need for a change in our society. I hope this drama can make it to your forever favorites list.
---
14. Love Alarm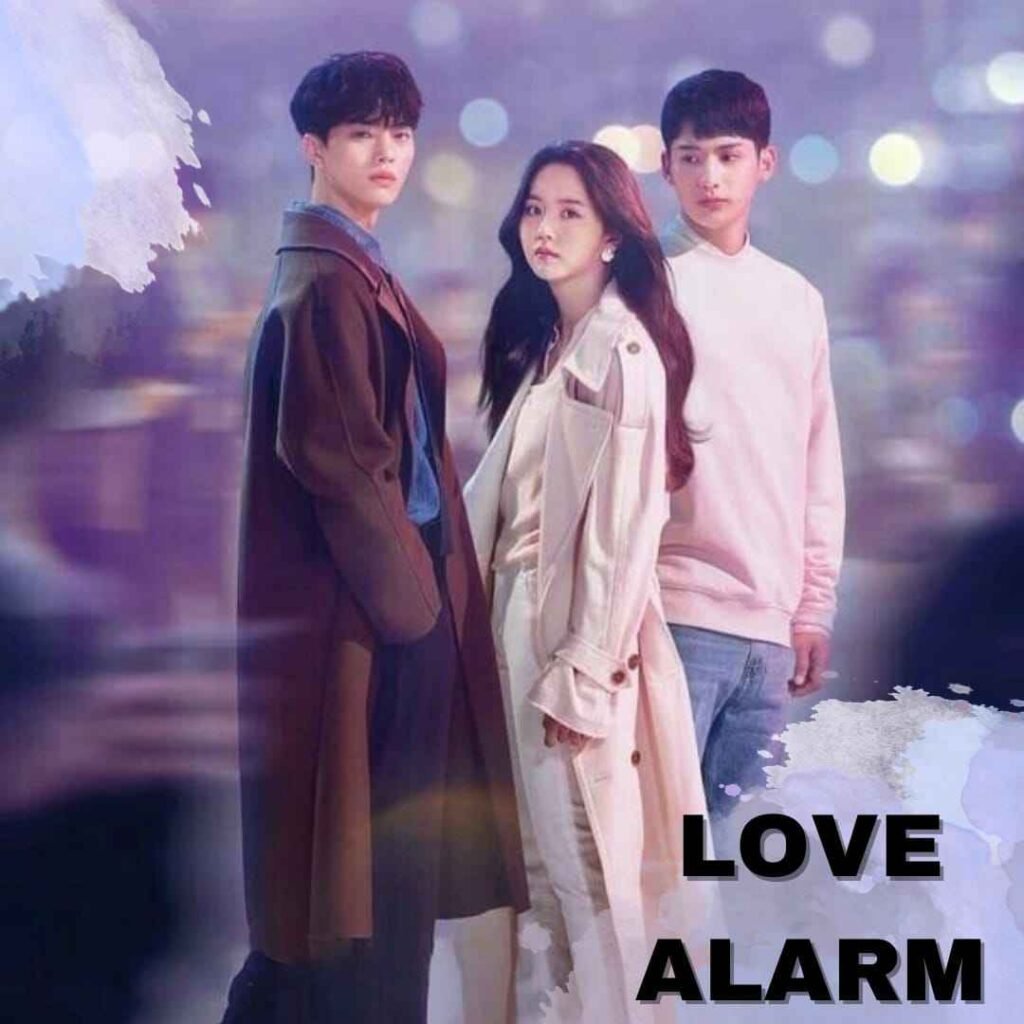 Love alarm is one of the top Netflix Korean series which follows two seasons. It is about a society where people use an application that notifies them if the person nearby likes them.
It's a love triangle between two best friends and a girl. Kim Jo Jo (Kim So Hyun) is a hard-working and cheerful girl who lives with her maternal aunt and cousin after her parents died. They often give her a hard time.
Lee Hye Yeong (Jung Ga Ram) who is also a hard-working student has feelings for Jo Jo. He is a kind, patient and caring guy and also the best friend of Hwang Sun Oh. Sun Oh (Song Kang) is the only son of a wealthy family. He is charming and popular in school. He falls for Jo Jo even though he knows his friend Hye Yeong is in love with her. Jo Jo opens the app to know who likes her. Let's see if her heart will follow what the application tells her.
Though it's a typical love triangle story but the concept of finding love with the use of technology is something new which makes the drama even more interesting. So, definitely the drama is highly enjoyable.
---
15. The Heirs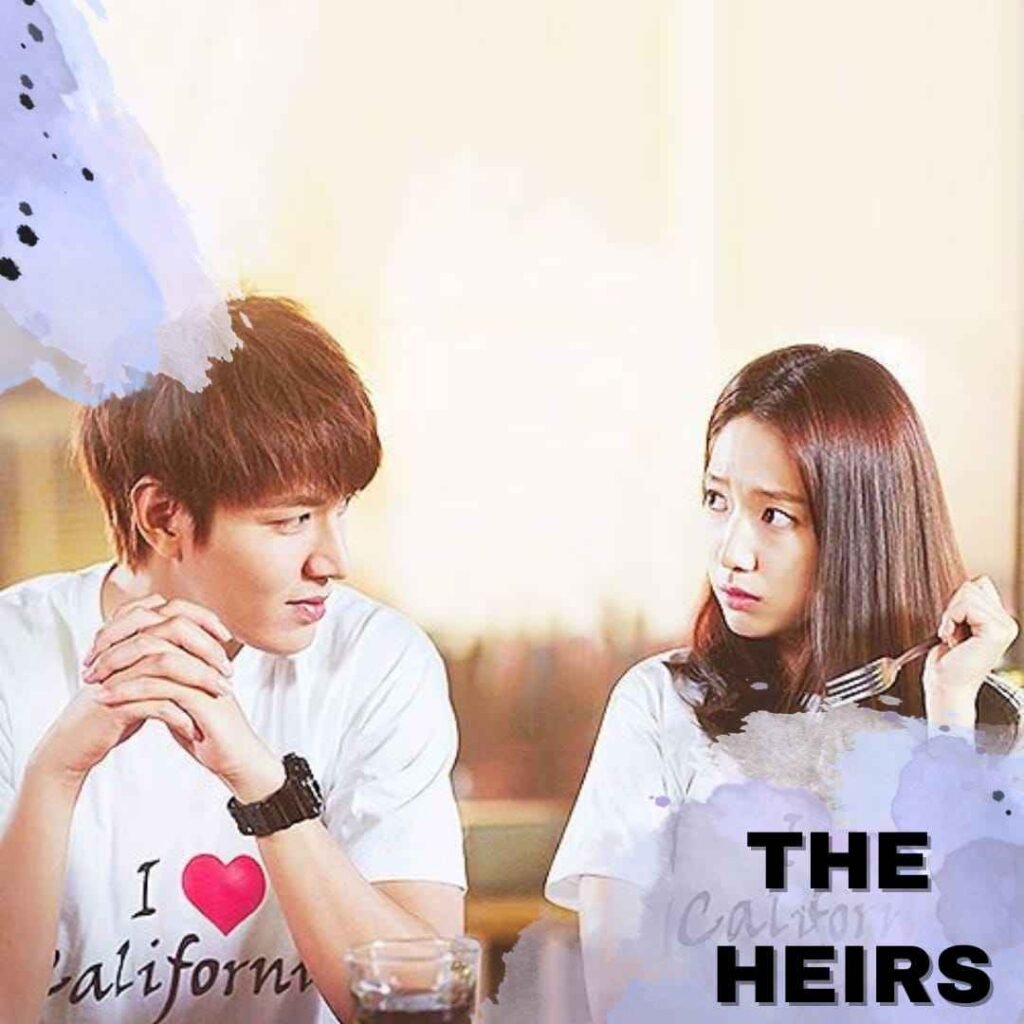 A high school drama which is full of clichés. Rich boy and poor girl, an arranged marriage alliance, love triangles, complicated family backgrounds, second lead couple, and what not. But, definitely, every single cliché is worth watching. The drama stars Lee Min Ho, Park Shin Hye, and Kim Woo Bin. The cast couldn't be any more perfect.
A story of Kim Tan (Lee Min Ho), an Illegitimate heir of a conglomerate family who fell in love with Cha Eun Sang (Park Shin Hye) at first sight. She is the daughter of his family housekeeper. Yoo Rachel (Kim Ji won) who is a rich heiress of the RS international company, is the fiancée of Kim Tan. Her character is a little witchy and pathetic, but strong enough to be the second female lead. A complicated love triangle starts when Choi Young Do (Kim Woo Bin), heir of Zeus Hotel Grou who is better known for his cold and violent behavior also falls for Eun Sang. He used to be a close friend with Kim Tan, but later they became enemies because of a misunderstanding.
Many people say that they watched this drama for Lee Min Ho but ended up falling for Kim Woo Bin, yes that's true. Do you know why? Well! You have to watch the drama to find out why.
---
So, this is it. I hope you had fun reading this, and I hope you will have more fun watching these fantastic Korean school dramas.
---