Overview: "I Picked Up A Star On The Road" Kdrama (also known as "I Picked Up a Celebrity On the Street") is a YG Studio Plex original drama series that released on November 1, 2018. It will tell the story of a young woman who wanted to take revenge on her boss, but after getting drunk, she accidentally knocks out a top Hallyu star as she mistook him for her boss. "I Picked Up A Star On The Road" stars Sung Hoon, Kim Ga Eun and Kim Jong Hoon in the main cast. It is available to watch online on streaming platform Viki* and Apple TV*.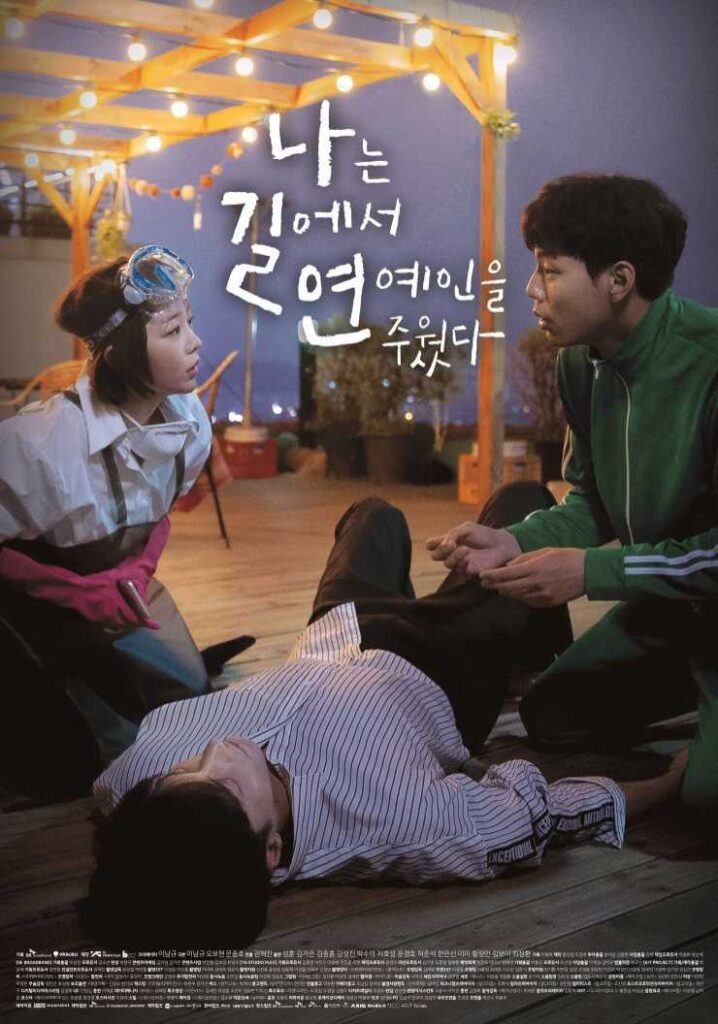 Table of Contents
Synopsis
Genre
Cast
Run Time
Episodes
Ratings
Still Cuts
Notes & Facts
Where To Watch Online?
Trailers & Clips
Synopsis
"I Picked Up A Star On The Road," a Korean drama, tells the story of a young woman, Lee Yeon Seo, who works as a contract employee for a company known as Bonjour. She wishes to give her boss, Mr. Nam, a lesson for always mistreating her.
After getting drunk during a company drink party, she assaults a person, thinking that he's her boss, Mr. Nam. But she quickly learns that the person she knocked out is in fact a prominent Hallyu star, Kang Joon Hyuk. She thinks that she killed him and takes him to her apartment to get rid of his body. When Joon Hyuk wakes up, he thinks that he has been kidnapped by a psycho killer.
Fearful of being arrested by the police and labelled as a murderer, she has no option but to keep him as a hostage until she can convince him that she's not a kidnapper or a murderer.
Genre
Comedy, Romance, Thriller
Main Cast & Characters
Sung Hoon as Kang Joon Hyuk
Kim Ga Eun as Lee Yeon Seo
Kim Jong Hoon as Nak Goo / Na In
Supporting Cast
Kang Sung Jin as CEO Kim (Joon Hyuk's boss)
Park Soo Young as Jin Se Ra (Joon Hyuk's girlfriend)
Ji Ho Sung as Mir
Han Eun Sun as Moon Hee (Yeon Seo's best friend)
Hwang Jung Min as Yeon Seo's Mother
Heo Jun Seok as Section Chief Nam
Yoon Gyung Ho as Byun Ji Yong
Jung Mi Mi as Na Ji Eun
Guest Appearances
Park Seul Ki, Accounting department employee (Ep. 1)
Seo Beom Seok, Bonjour CEO (Ep. 1)
Lee Soo Ji, Radio talk show host (Ep. 1)
Lee Seung Chul, Drunkard in the alley (Ep. 1)
Son Young Sun, Sang Min's grandmother (Ep.3)
Choi Dae Sung, Driving instructor (Ep. 4)
Moon Se Yun, Wrestling coach (Ep.4)
Ahn Young Mi, Joon Hyuk's fan (Ep. 4)
Kim Jin Ok, Neighbor gossiping about Nak Goo (Ep. 4)
Jeong Hee Tae, Reporter Seo (Eps. 6-7, 9)
Seo Jung Yeon, Joon Hyuk's mother (Ep. 7)
Jang Tae Min, Bonjour commercial PD (Eps. 7, 8)
Yoo Byung Jae, PD Won (SKB Broadcasting) (Ep. 8)
Jin Hyun Kwang, Reporter (Ep. 9)
Lee Joo Shil, Yoon Seo's grandmother (Ep. 10)
Yoon Joo Man, Gangster (Ep. 10)
Run Time
Each episode is 1 hour 3 minutes
Episodes
Korean drama "I Picked Up A Star On The Road" has a total of 10 episodes.
Ratings
Viki: 9/10
IMDb: 6.9/10
MyDramaList: 7.5/10
Still Cuts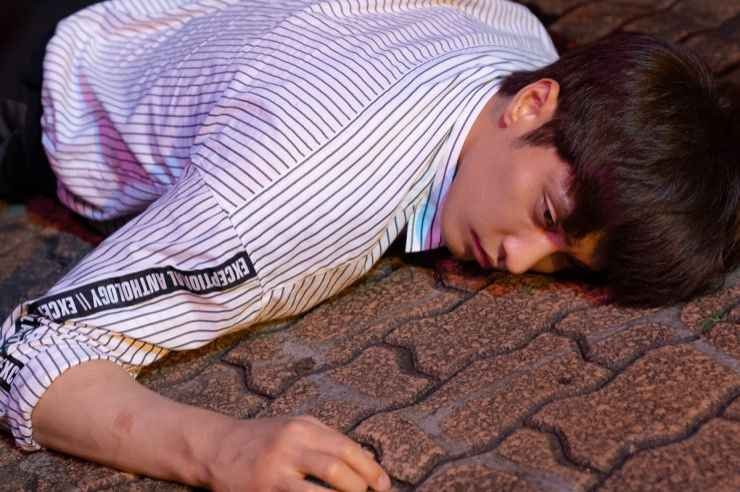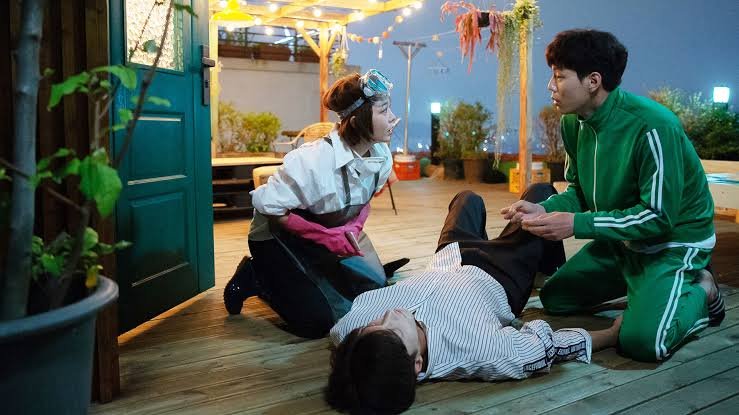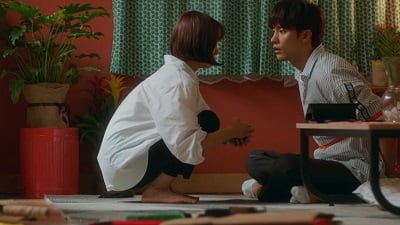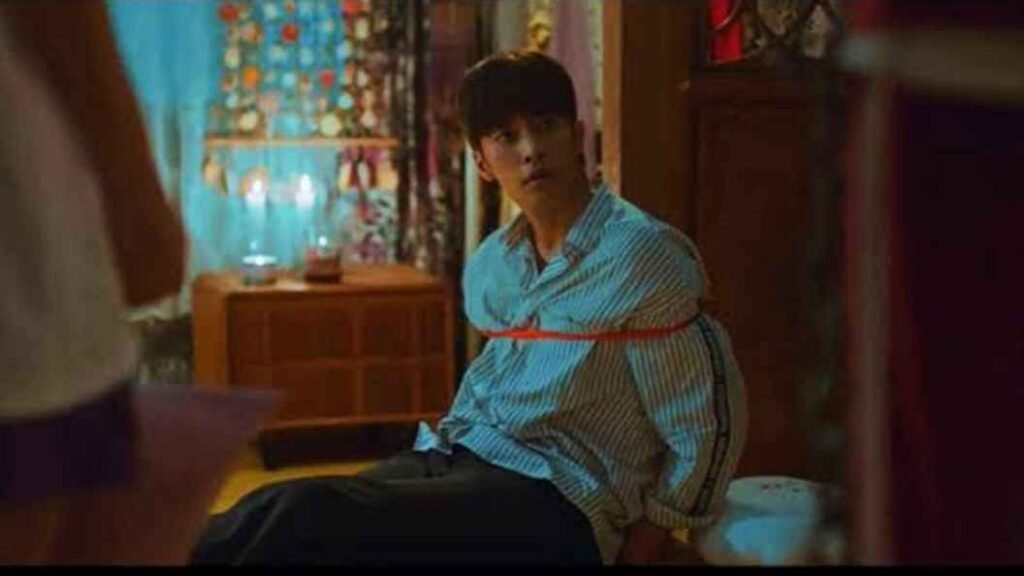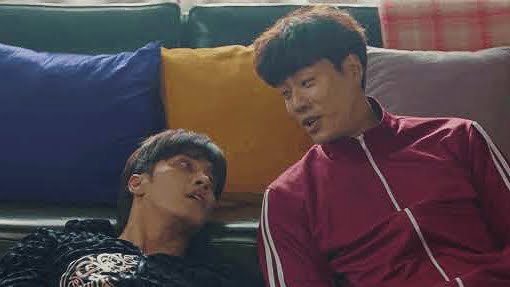 Notes & Facts
1. The drama aired on the Oksusu mobile platform from 1 November 1 to 30 November.
2. This drama is a 2018 Viki original drama.
3. Director: Kwon Hyuk Chan
4. Scriptwriter: Lee Nam Gyu, Moon Jong Ho, Oh Bo Hyun
Where To Watch Online?
You can watch "I Picked Up A Star On The Road" online on Viki here and Apple TV.

Trailers & Clips
---
*Drama is subject to regional availability.