Overview: "The Real Has Come!" Kdrama (also known as "The Real Thing Appears") is a KBS2 original drama series that released on March 25, 2023. It will tell the story of an unmarried woman who gets pregnant and a single man who has no intention to get married. Both enters in a contract relationship, while the unborn child plays the role of cupid for them. "The Real Has Come!" stars Baek Jin Hee, Ahn Jae Hyun, Cha Joo Young and Jung Eui Jae in the main cast. Currently, it is available to watch online on streaming platform Viki* and soon on YouTube.
Table of Contents
Synopsis
Genre
Cast
Air Time & Schedule
Episodes & Ratings
Still Cuts
Notes & Facts
Where To Watch Online?
Trailers & Clips
Synopsis
"The Real Has Come!" tells the story of a very talented and charming language teacher, Oh Yeon Doo, who delivers her lectures online and has become popular like a celebrity. But her peaceful life shatters when she finds out that she is pregnant.
Gong Tae Kyung, on the other hand, is a brilliant obstetrician and gynecologist whose area of expertise is infertility treatment. He comes from a well-reputed family and is content with his life as it is, with no plans to get married anytime soon.
An incident causes both of them to fall into a fake relationship where Yeon Doo pretends to be Tae Kyung's wife. The situation becomes more complicated with the involvement of Tae Kyung's brash first love, who has a powerful personality, and Yeon Doo's boyfriend, Kim Joon Ha, who is an investment advisor.
Let's figure out who will play the role of matchmaker and who will play the role of matchbreaker here as they together experience romance, pregnancy, childbirth, and childrearing.
Genre
Family, Romance, Comedy
Main Cast & Characters
Baek Jin Hee as Oh Yeon Doo
Ahn Jae Hyun as Gong Tae Kyung
Cha Joo Young as Jang Se Jin
Jung Eui Jae as Kim Joon Ha
Supporting Cast
Kang Boo Ja as Eun Geum Sil
Cha Hwa Yun as Lee In Ok
Kim Hye Ok as Kang Bong Nim
Kim Chang Wan as Jang Ho
Hong Yo Sub as Gong Chan Shik
Choi Dae Chul as Gong Chun Myung
Yoon Joo Hee as Yeon Soo Jeong
Lee Kan Hee as Joo Hwa Ja
Kim Sa Kwon as Cha Hyun Woo
Choi Ja Hye as Gong Ji Myeong
Ryu Jin as Kang Dae Sang
Choi Yoon Je as Oh Dong Wook
Lee Ye Hyun as Gong Yoo Myeong
Jung Seo Yeon as Oh Soo Gyeom
Air Time & Schedule
New Episodes every Saturday and Sunday at 7:55 PM KST.
Episodes & Ratings
"The Real Has Come!" Korean drama will have a total of 50 episodes.
Still Cuts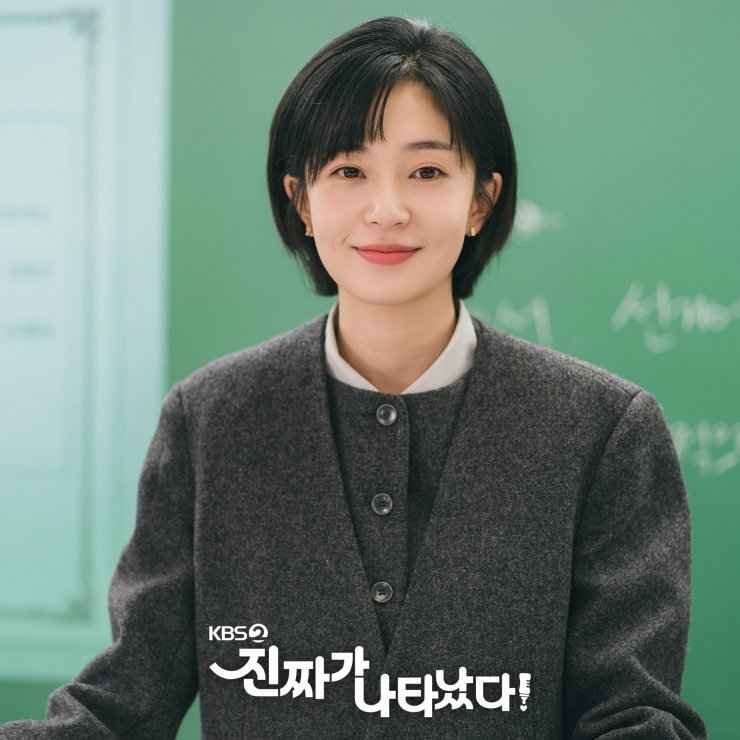 Notes & Facts
Baek Jin Hee earlier starred in Korean drama "Feel Good To Die" (2018).
Ahn Jae Hyun earlier starred in Korean drama "Love With Flaws" (2019).
Cha Joo Young earlier appeared in Korean drama "The Glory" (2023).
Jung Eui Jae earlier appeared in Korean drama "The King of Pigs" (2022).
"The Real Has Come" takes over KBS2 Saturday & Sunday time slot previously occupied by "Three Bold Siblings."
Before Ahn Jae Hyun, the role of leading character Gong Tae Kyung was first offered to actor Kwak Si Yang.
Director: Han Joon Seo
Scriptwriter: Jo Jung Joo
Where To Watch Online?
You can watch "The Real Has Come!" on Viki here.
Trailers & Clips
---
*Drama is subject to regional availability.