Finally, we have the first look of the upcoming anticipated historical Korean drama "Oasis".
Recently, KBS the original broadcasting network of the series gave us a glimpse through the first trailer.
The teaser trailer shows the happy youth of the three main characters portrayed by Jang Dong Yoon, Seol In Ah & Chu Young Woo.
It starts with the Korea in the 1980s, where the three seems to be having a lot of fun and trouble making all around. Then it is followed by a sweet kiss between Jang Dong Yoon and Seol In Ah. But very soon things turn sad as we see Jang Dong Yoon being arrested while Seol In Ah runs towards him. Later we see both Jang Dong Yoon and Chu Young Woo in the court.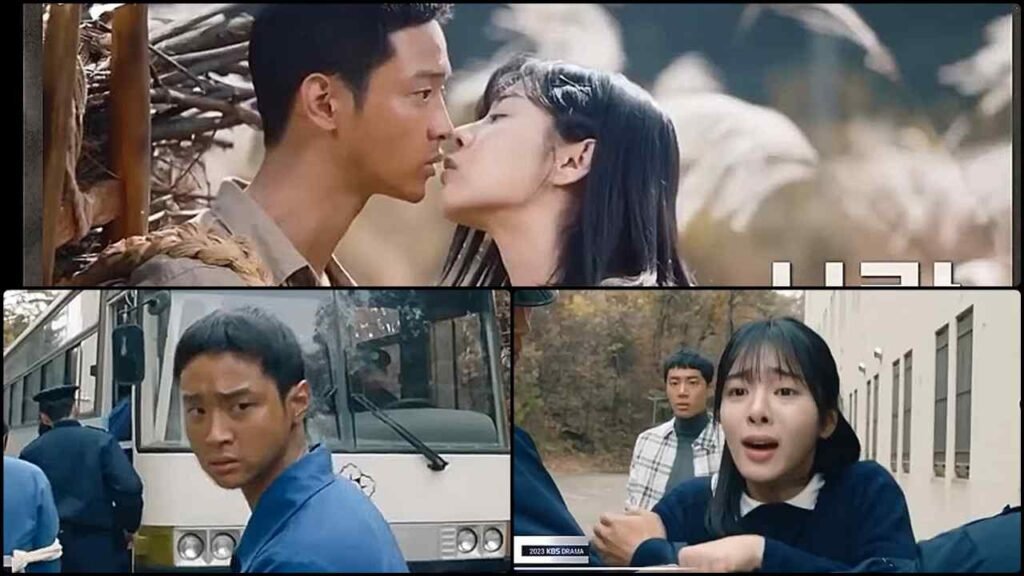 From the trailer, we could tell the plot and characters are interesting enough to pique our curiosity.
"Oasis" will tell a story set in the turbulent backdrop of South Korea from 1980 to 1990 through three school students Lee Doo Hak, Oh Jung Shin, and Choi Chul Woong.
Lee Doo Hak (Jang Dong Yoon) grew in poverty. He is a smart and honest boy who falls in love with the new transfer student, Oh Jung Shin. One day, Lee Doo Hak gets trapped in an unexpected event, but he only becomes stronger.
Oh Jung Shin (Seol In Ah) is a new transfer student from Seoul. She is a bold and honest personality. She also can't stand injustice and can do anything to fulfill her dreams. In her new school, Oh Jung Shin meets Lee Doo Hak and Choi Chul Woong. There she experiences love and friendship.
Choi Chul Woong (Chu Young Woo) is Lee Doo Hak's childhood friend, who is also an elite student. He always comes first and don't like to lose. His perfect life takes turn when he falls in love with a girl who won't reciprocate his feelings.
Korean drama "Oasis" is expected to release sometimes in March 2023.
See the trailer here:
---