Friendship Day is just around the corner and here is the perfect Korean drama list you need to watch from with your friends.
Korean dramas are not just about love and relationships, sometimes they even show us some platonic friendships that moves our heart.
Whether its school, university, or workplace friends always makes everything easy for us. They are always there to support and cheer us at each and every moment of our lives. Life without friends is unimaginable.
Korea dramas have also shown the same to us in many dramas. From childhood friends to roommates kdramas always make sure to satisfy us with amazing friendship between its characters.
These 15 Korean dramas about friends and friendship are so much loved by fans that some of these even have second and third seasons. So let's see!
1. Because this is My First Life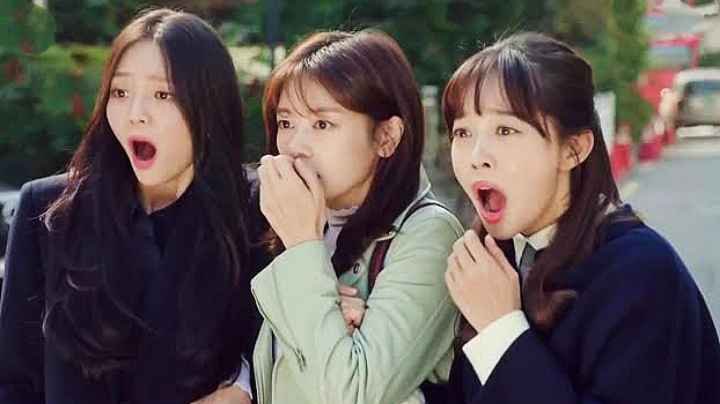 "Because This is My First Life" is a slice of life rom-com drama. It is centered around love story of a computer designer Nam Se Hee and an assistant screenwriter Yoon Ji Ho. Both are almost in their thirties and have their own reasons of not marrying. Somehow, they end up being the roommates and marrying each other with terms and conditions. The drama mainly focused on the struggles of careers, relationships and marriages that today's youth has to face comparatively to the times of before. It goes around the life of 6 individuals each having unique personalities and their own dreams they wish to fulfill. It depicted everything a person experience in life is their first time and first times are always hard.
The drama showed that friends are always there whether it is for fun or it is for something sad.
---
2. Hospital Playlist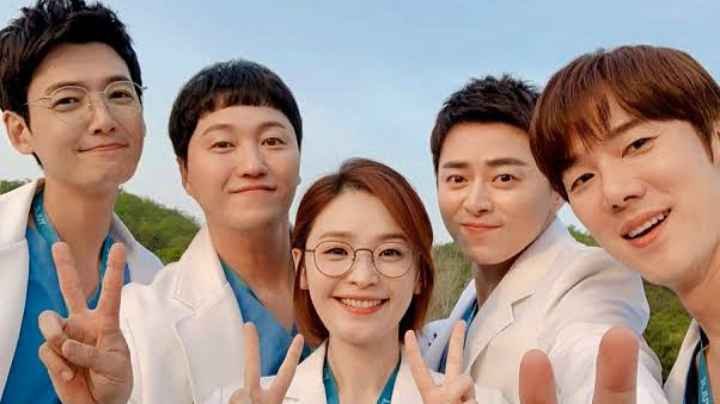 "Hospital Playlist" which is a heartfelt slice of life drama revolves around 5 doctors who are also very good friends. It also tells the everyday stories of doctors, patients, and nurses. Lee Ik Joon, Ahn Jung Won, Kim Joon Wan, Yang Suk Hyung and Chae Song Hwa all attended the same medical School in 1999, and they also have a music band together. Today all 5 works together in the same hospital.
The drama showed us that how life without friends is nearly impossible. Friends even makes your workplace less stressful, and it's always cool to share your lunch with them. You'll be jealous of their friendship in the drama, as it feels so realistic.
---
3. I Need Romance 2
Well as the name suggests "I Need Romance 2" is a romantic drama, but it had the other side as well and that is friendship. Friendship is shown between 3 friends in their 30's who have been friends since the first day of their school.They all have supported each other at every step whether it is in the pain of a breakup or starting a new relationship.
"I Need Romance" showed how friends can be supportive in the ups and downs of your relationship and they give you the best therapy during a breakup.
---
4. Children of 20th Century
"Children of the 20th Century" is a story that follows three women in their mid-thirties as they navigate their love lives, friendships, and their familial ties. It also showed the romance between the leads who were each other's first love.
The drama showed that it doesn't matter being single if you have friends. Friends are always there for you until the end and will take care of you time to time.
---
5. Hello My Twenties
"Hello My Twenties" also called "Age of Youth" is a story of five young girls in their twenties who are roommates. Just like every youth in their twenties have a lot of life problems, so do they. But as each one of them has amazing bond with each other, they are able to overcome these problems with patience. The drama is a total of 2 seasons.
"Age of Youth" tells how friends are supportive during the rough times of our life and as well as cheering during the good times of our life. They play a huge role in our lives which we cannot deny.
---
6. You Are All Surrounded
"You are all Surrounded" is a crime investigation drama. It had a team of 4 rookie detectives Eun Dae-gu, Eo Soo-sun, Park Tae-il, Ji Gook who just started their new job at the Violent Crime Unit. They all worked under captain Seo Pan Suk. All 4 of them made an amazing team together. They learned slowly about their new job and became close friends along the way. Their head told them that their partner is their other half.
They helped each other through their difficult job and also overcome their fears. When one gets any injury or something bad happened to their partner each of them became extra caring towards each other.
The drama showed that a team with strong friendship is unbeatable.
---
7. To The Beautiful You
"To the Beautiful You" is a romance comedy drama that told the story of Goo Jae-hee who disguised herself as a boy and entered a boy's sports school. She did this to meet her crush and also an inspiration, athlete Tae-joon. Along her journey Goo he Hee makes amazing friends in the school.
She and her friends were always there for each other. She did her best to put athlete Tae Joon back on track. They would always protect each other if anyone makes fun or bully their friends.
---
8. Thirty Nine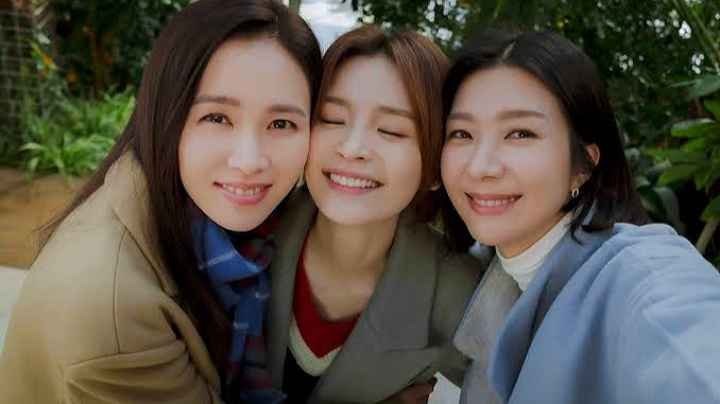 "Thirty Nine" Korean drama story center around the lives of three friends who are about to turn 40. It will depict the stories of their everyday struggle with career, family, friends, and romance. Cha Mi Jo (Son Ye Jin) is one of those friend who belongs to a rich family. She is the head dermatologist of a clinic in Gangnam. Jung Chan Young (Jeon Mi Do) is a friend of Cha Mi Jo who is an acting teacher.
People who have been friends for a very long time are so lucky. "Thirty Nine" is a perfect example of friends who stick together until the end. Good friends never leave your side and are always there in your most difficult times.
---
9. Cheese In The Trap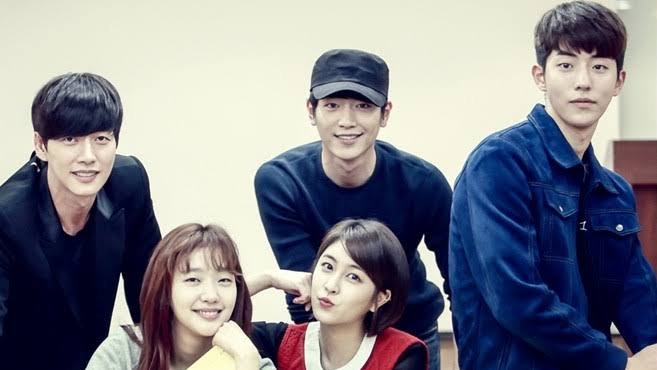 "Cheese In The Trap" is a romance story about a hard-working scholarship student Hong Seol and her kind senior Yoo Jung. It is mainly centered around a group of university students. Hong Seol is a simple and ordinary girl. Hong Seol has two good friends Jang Bo Ra and Kwon Eun Taek in the university. They were always supportive and helped Hong Seol in many ways.
The drama showed how friends sometimes introduces us to new things in life. How we experience most of our first times with friends whether it is first university exam, first date or first job and share so many memories together.
---
10. Crash Landing on You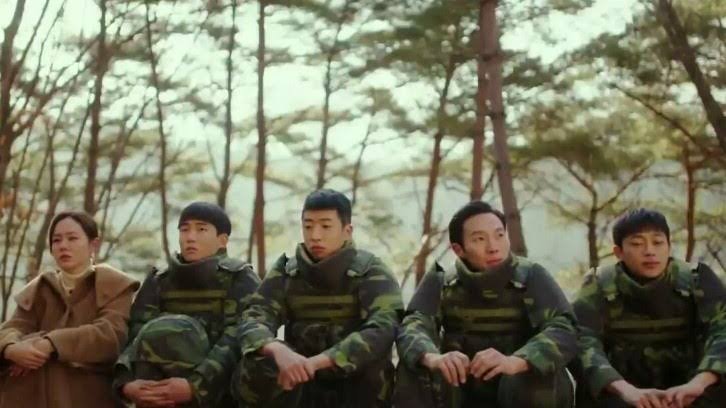 Every Kdrama fan knows about "Crash Landing on You". It tells a romantic story between a South Korean heiress Yoon Se Ri (Son Ye Jin) and a North Korean army officer Ri Jung Hyuk (Hyun Bin). Yoon Se Ri accidentally landed in North Korea while paragliding. There she meets Lee Jung Hyuk. He gives her shelter and protects her, but ends up falling in love with her.
"Crash Landing on You" is not just a romance drama. It also shows excellent friendship between Lee Jung Hyuk and the comrades. They are such good friends who always have each other's backs. They are ready to do anything for each other and always stand for them. It also shows how group of friends becomes fun when each one you has different personalities.
---
11. Hotel Del Luna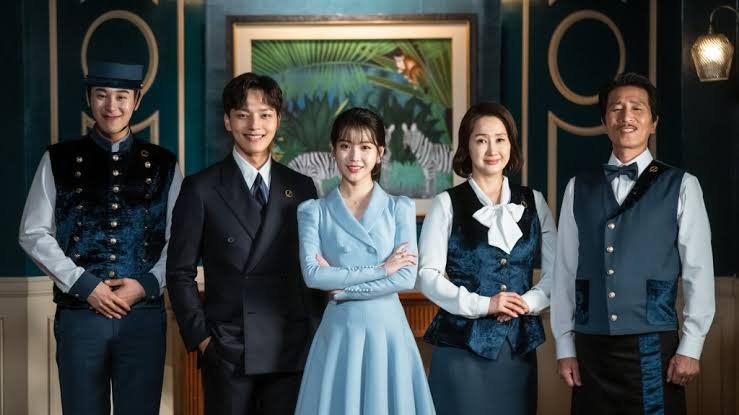 "Hotel Del Luna" is a spooky romance drama. Its story is centered around a hotel called Del Luna which is especially for dead people who takes rest before going to afterlife. The hotel is run by few dead people who are almost more than 100 to 200 years old and it's owner is moody Jang Man Wol who is almost 1200 years old.
The staff has been together for a long time and understands each other so well. They had an amazing friendship with each other as they have been together for so long. They almost felt like a family. And even though their boss Jang Man Wol is sometimes rude and moody, she always understood her staff more than anyone. They all helped each other with their weak points and to overcome their fears.
The drama showed that age is just a number when it comes to friendship and sometimes our friends are more than a family to us.
---
12. School 2013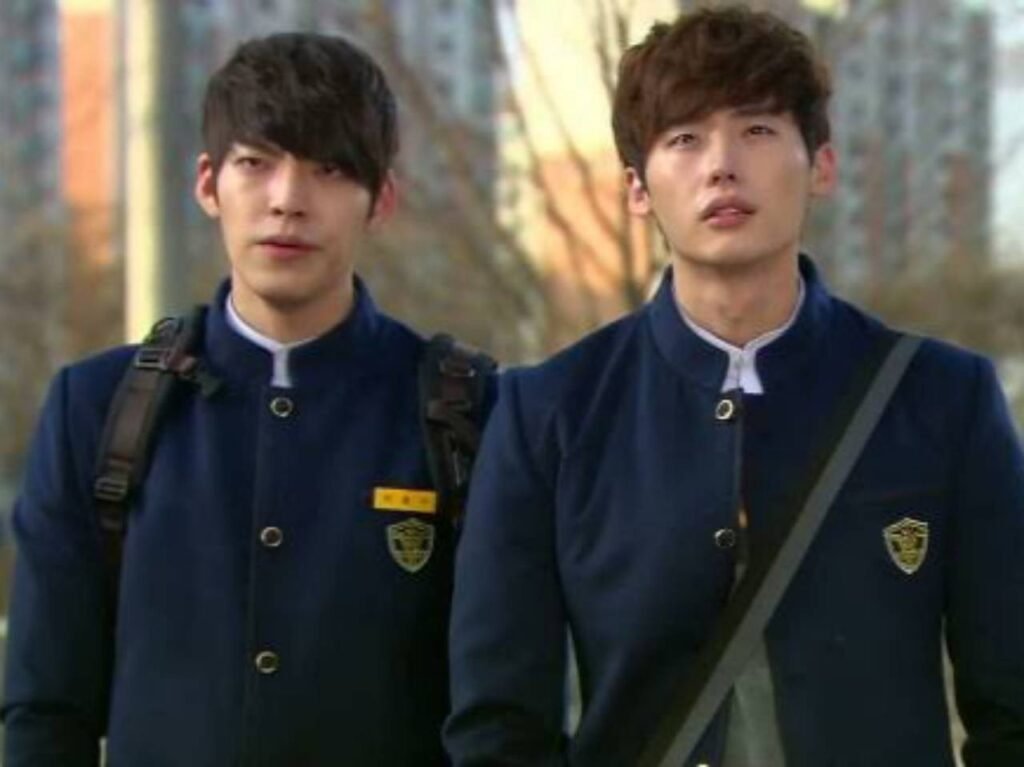 "School 2013" depicts the teens of Korea and the modern-day students life. It focuses on their struggles with bullying, mental pressure, private tutoring and other problems that a high school students face in life. It also shows the perspective of teacher in such cases. Jung In Jae (Jang Na Ra) and Kang Sae Chan (Choi Daniel) are homeroom teachers at the Victory High School. They both are given the toughest class in the school, in which the students face bullying and are low scoring. Despite their odd philosophies, they help these students overcome their difficulties.
Talking about friendship dramas and not mentioning even one of the School series would be a sin. "School 2013" will make you feel so many emotions of friendship and life. It will make you miss your high school life, your friends, and classmates. There is no romance here and man! It makes no difference, as the bromance will make you feel so warm.
---
13. Fight My Way
"Fight My Way" is a slice of life and romance drama. It told the story of four friends who are almost in their 30's. Each one of them had a dream when they were young, but those dreams could not be fulfilled due to some circumstances. Although they now have jobs, deep inside they still want to pursue those dreams they had when they were young.
Here each one of them has been friends for a long time and they know what their friend really wants. So they helped and supported their friends when they made decisions to quit their jobs and go for their dreams.
The drama shows how friends are supportive in fulfilling your dreams, and will always support you in making the right choice for your life.
---
14. Hwarang
"Hwarang: The Poet Warrior Youth" tells the story of Queen Jiso in the 6th century of the Silla Kingdom. The Queen fears for the ceding of power and safety of her son makes her to create an elite group of young men. This group of young men is known as "Hwarang". All these young members of the Hwarang group are unaware of the fact that within their group is their future King. While working together for the Silla Kingdom, these young men discover their passion, friendship, and love.
"Hwarang" shows that how society may differ us in class, creed or colour, but for friends they are no differences. A King and an ordinary man can still be wonderful friends and that too with a strong bond between them. Moreover, this drama has the best bromance ever seen in Kdramas.
---
15. Reply 1988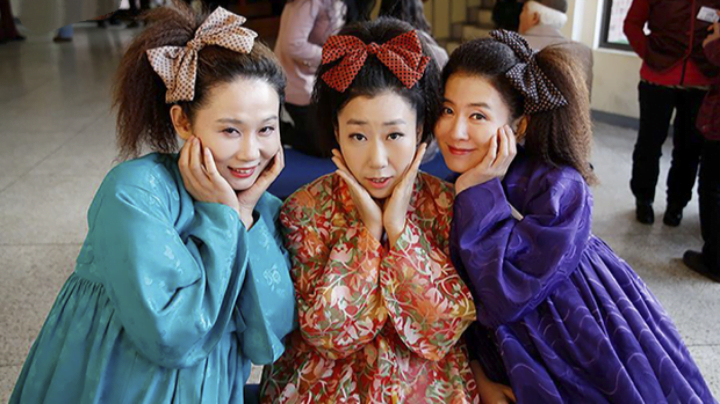 "Reply 1988" also known as "Answer Me 1988" is a drama about the people living in Ssangmundong neighborhood of Seoul in the year 1988. It follows the growing up stories of five childhood friends now in their teen years, along with their parents in those simpler times. This is the third part of the Reply series after 'Reply 1997' and 'Reply 1994'. Although each has no connection with the other.
Oh! This one is a jack of all trades. Almost all kinds of friends has been mentioned in the above dramas. Except, the neighborhood friends. And "Reply 1988" is a perfect drama for it. Neighbours are significant to mankind, and they are bound to become friends. These neighbour friends are the ones who know us more than anyone. The drama shows friends from all ages, childhood, teenage, adult, middle-age and old.
---
So these were the Korean dramas with amazing friendship. I had a very good time and has had always missed my friends while watching them. I hope you find a good drama to watch. Do comment which one you started. I'll be waiting!
---
Anneyeong!