A brief summary of Fates and Furies Kdrama goes like this. Go Hae-Ra who is having every quality to become successful in life is somehow living miserably. She takes the fate in her hands and try to seduce a rich chaebol to support her sister who is in coma. Later she finds out the man she wants to approach could be responsible for her sister's ill condition.
Well! Fates and Furies was such an enjoyable watch for me. Fates and Furies was a combination of revenge, mystery, crime and a blend of romance helping to lighten the tone of these serious genres.
Now let's talk about the characters.
The Mains
Go He-ra played by Lee Min-jung is an ordinary girl who supports herself and her sister's hospital fees by selling fake shoes. She makes a deal with a man in which she needs to seduce Tae In Joon and break his engagement.
Tae In Joon played by Joo Sang-wook is the second son of a shoe company owner. He falls in love with Go-Hae-ra at first sight, even before Go-Hae-ra planned to do so. Later Go Hae-ra starts working at his company and a strong but silent love begins between the two.
Now let's take a look at the midst of the drama who happen to play a mixed role with having both good and evil intentions.
The Midst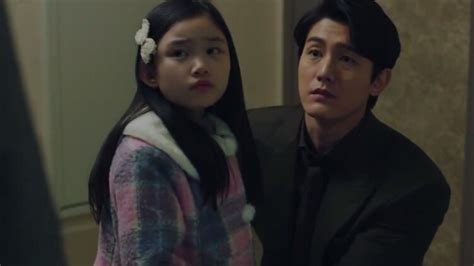 Jin Tae-oh played by Lee Ki-woo, asked Go Hae-ra to seduce Tae In Joon. And also to make him to break his engagement with Cha So Hyun. Cha So Hyun is the past love interest of Jin Tae-oh and also the mother of his ill daughter. She left both of them. And now Jin Tae-oh wants revenge. His character happens to be evil and good at the same time. He tormented Go Hae-ra but he really needed to save his daughter.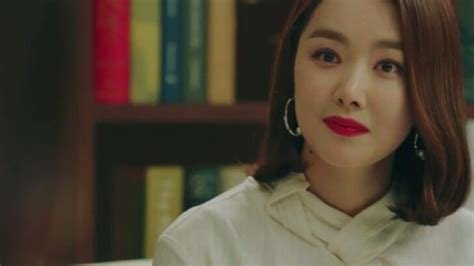 Cha Soo Hyun played by So Yi-hyun is a famous announcer and also from a rich family. She and Tae In Joon were forced by their parents to have a marriage as a means to extend their respective businesses. However Cha Soo Hyun happen to like Tae in Joon. She hates Go Hae-Ra as she knew that Go- Hae-ra came to seduce Tae In Joon.
Cha So Hyun is that evil rich lady who would do anything to maintain her dignity and pride. However later we realize that she is not a bad person all by herself. She is forced to do everything for her family.
Now comes the antagonist, the most evil of all.
The Evils
Han Sung-sook played Song Ok-sook is the step mother of Tae In Joon. She wants to make her son the owner of the company at all cost. (Left) Tae Jung-ho played by Kong Jung-hwan is Tae In-joon's older half-brother. He wishes to destroy Tae In Joon at all cost.
Now let's talk more about the drama.
The Drama
Go Hae-Ra used to sell fake shoes. Her only family is her sister. But she has been in coma for a long time. One day Go Hae-Ra is approached by a man named Jin Tae-oh. He wants her to seduce Tae In Joon and break his engagement with Cha Soo Hyun. Earlier she denies it, but seeing her miserable lifestyle and her ill sister she decides to do it. She took it lightly at first, but later she finds out that the reason for her sister's critical condition is not suicide but an attempt to murder. And Tae In Joon could be behind it. She becomes a total different person after that and decides to ruin Tae In Joon.
Tae In Joon's half-brother and his step mom takes advantage of her situation and all three works together to bring him down.
The other side of the story that links the main theme of the drama is Jin Tae-oh and Cha So Hyun.
Both of them were long time secret lovers during their young age and they even had a daughter. Cha Soo Hyun leaves Jin Tae Oh and her daughter. She is now engaged with Tae In Joon. She finds out about Go- Hae Ra and Jin Tae-oh's plan and then works to put Go-Hae-ra away from Tae In Joon.
The characters of the drama were so refined. Most importantly the amazing actors who portrayed them made it even more lively. One could easily feel the chills from the strong woman character of Go Hae Ra and the loveliness from the innocent rich chaebol Tae In Joon. I really liked how he turned out to be a good person throughout the drama which was filled with evil characters. Literally every person in the drama aimed to bring him down. One could easily feel sympathy for him. Another thing that would wrench your heart is the ill fate Ga Hae-ra and Tae In Joon's love story had.
Even though Go Hae-ra wanted to take revenge from Tae In Joon she still had feelings for him. And even though Tae In Joon was revealed time to time about Go Hae Ra's intentions, he still wanted to love her. I liked how in the serious tone of the drama we get to see cute little moments between the leads.
Both of them hid their true feelings for each other. Those feelings were only revealed when they shared passionate kisses with each other. It was all so romantic. I loved the romance between the leads. They had an amazing chemistry, take my word for it.
Both of the actors have previously worked together in the Korean drama "Cunning Single Lady". I haven't watched it yet. And now I want to.
It was my first drama starring Lee Min Jung and Joo Sang Wook. Lee Min Jung is such a pretty and beautiful women. Even though her role was having negative vibes she was so pleasant to watch. I loved, loved seeing her in the drama. She portrayed the character of a strong women so beautifully. Her expressions were priceless. The same goes with Joo Sang Wook. OMG! they talked with their eyes throughout the drama.
As you know in a melodrama the characters are interlinked with each other and sometimes it can be confusing. But the drama managed to show it in a very easy way. Also I never held the grip to all the business talks that usually happen in the Korean dramas (you know all the rich male leads) but this time it was so easy to understand and I also found it very interesting. The simplicity it held in the complex things was the most loved thing by me.
The drama progressed throughout as expected. However the ending gave me a little disappointment, as I wanted to see more of Go-Ara and Tae In Joon moments. I felt like it ended just because it has to end. It didn't feel like a real ending, or may it ended pretty soon.
Let's Sum Up
The drama lives up to its name. With fate being how Go hae-ra made her own fate and fury being her revenge. You can say the story is ordinary but Go Hae-ra's bold character makes it unique. Lee Min Jung was perfect for the role as she did her best in this. She knows her role very well. You will also like the chemistry between the main leads. They talked with their eyes. The background music gave a classical feel to the drama. For me Fates and Furies gave me all the feels and excitement throughout the show.
My ratings – 8 /10
---