Do you enjoy watching sad dramas with a melodramatic tone to it? Do you like watching poignant romance Korean dramas? Are you ready for a good cry? If so then this Kdrama recommendation list is for you.
Here are some good Korean dramas to be seen with a tissue box at the side. Because our main leads in love are separated by a lot of reasons that it hurts to watch. But, still they are so beautifully made.
Some have class difference, some are separated by time while some are in love with their enemies. These saddest reasons makes these dramas very emotional to watch. Besides, they are even amazing in a lot of factors like cast, cinematography and direction. So you must check out the following list.
Note: For the Korean drama Where to watch? Links please visit the second page at the end.
1. Moon Embracing The Sun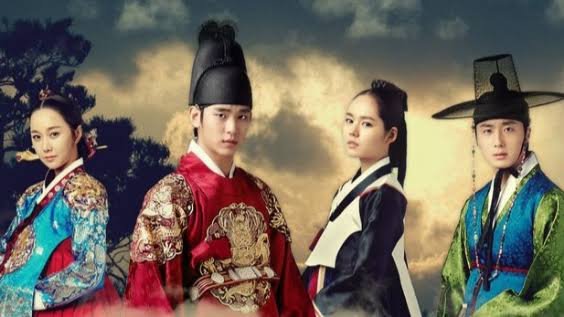 One of the most poignant romance drama has to be "Moon Embracing The Sun". It tells a romance story between a palace shanman Wol and the king Lee Hwon. The Sad thing is that they both were about to be married during their teenage years, but the palace ministers played cruel and planned to kill Wol before that. Later Wol was saved by a shanman, but she now doesn't remember her past.
With star-studded cast including Kim Soo Hyun, Kim Yoo Jung, Yeo Jin Goo, Han Ga In and more "Moon Embracing The Sun" will make your heart thirsty for the two leads to meet again. It is a must-watch for every romance drama fan. See the complete review here.
---
2. Fates and Furies
What if the man you fell in love with is someone you must take revenge from? Yes! "Fates And Furies" is that drama where the two leads love each other so much, but they must have to hate each other as well. The drama manages to show this pretty well that your heart will cry for the two.
With "Cunning Single Lady" couple Lee Min Jung and Joo Sung Wook have delivered an excellent chemistry here as well. The drama tells the story of a talented woman Go Hae Ra who is taking care of her sister in coma. She needs money and decides to seduce a rich chaebol, but falls in love with him. Later she finds out that he is the person who is responsible for her sister's condition. See the complete review here.
---
3. When A Man Loves
As the title suggests "When A Man Loves" shows a sad story of a man who loved a girl with all his heart, but she hardly reciprocated it. It tells the story of a gangster who now has become a businessman. He falls in love with a girl for the first time and gives her all she needs. But she cheats him.
With Song Seung Heon, Shin Se Kyung, Cha Jung An and Yeon Woo Jin as main leads, "When A Man Loves" will make you feel so bad about the male lead. It's engaging melodramatic script makes it an all-time classic watch.
---
4. When I Was The Prettiest
Two men love the same woman and they both are brothers, "When I Was The Prettiest" couldn't be any more sad. It is a really heart wrenching story of love between the three.
Oh Ye Ji (Im Soo Hyang) goes to a school both as a teacher and student. There she meets Seo Hwan (Ji Soo) who confesses his love for her. She is also approached by Seo Hwan's brother Seo Jin (Ha Seok Jin). Despite knowing about his brother's feelings towards Oh Ye Ji he gets engaged to her.
---
5. Mr. Sunshine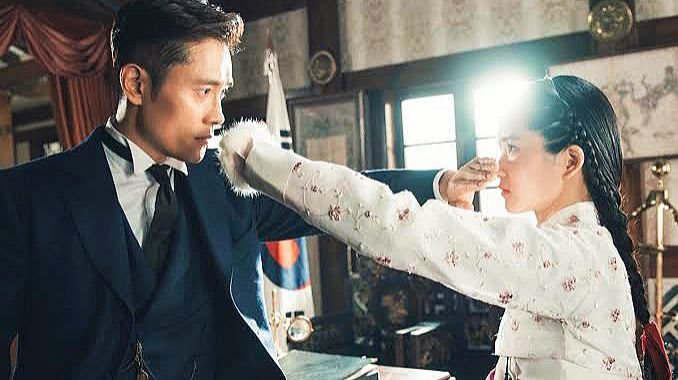 A top-rated Korean drama "Mr. Sunshine" has won the hearts of many. It again shows the tragic love story of the two affected by the class difference. All is set up during the times of 1871, when Korea was fighting for independence. It casts Lee Byung Hun, Kim Tae Ri, Yoo Yeon Seok, Kim Min Jung and Byun Yo Han in the main cast.
"Mr. Sunshine" tells the story of Eugene Choi, born into slavery becomes a United States Marine Corps after he escaped from Joseon. When he returns to Joseon for a mission, he meets and falls in love with an aristocrat's granddaughter, Go Ae Shin.
---
6. Uncontrollably Fond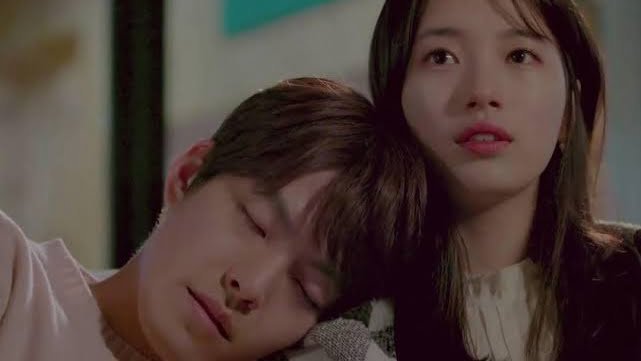 How will you spend your time with the one you love after you came to know that you are going to die soon? Well! "Uncontrollably Fond" is such a drama. With Bae Suzy and Kim Woo Bin as main leads the drama tells an agonizing love story of the two who are separated time and again by fate.
The sad part is when No Eul and Shin Joo Hyung met again as adults, Shin Joo Hyung just found that he is having a rare cancer. He hides the fact and decides to spend his last days with Noh Eul. But instead something causes him to push her away and help her secretly. "Uncontrollably Fond" is a must-watch with a complete tissue box to be kept along. See the complete review here.
---
7. The Heirs
I think very few are there who don't know about this drama. "The Heirs" is one of the hit drama of actor Lee Min Ho and actress Park Shin Hye. It tells a story of love between a poor girl Cha Eun Sang and a rich boy Kim Tan who is about to heir his father's business. Everything is set up in a high school.
Their love is challenged by the difference in their family status. The show usually starts with their blooming love for each other, but later it turns sad as Kim Tan's parents are against their relationship. This Kdrama even features Kim Ji Won, Choi Jin Hyuk and Kim Woo Bin in main cast which makes it an awesome drama to watch.
---
8. Moon Lovers : Scarlet Heart Ryeo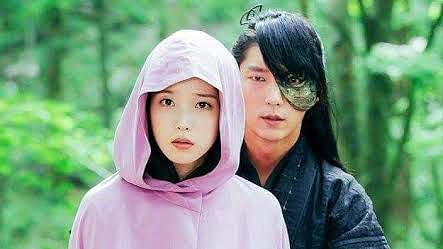 A drama for which fans are waiting for the second season up to this date is "Moon Lovers : Scarlet Heart Ryeo". It has a heartbreaking story yet an amazing plot to enjoy.
"Moon Lovers : Scarlet Heart Ryeo" tells the story of a modern girl who goes back to the time in 941 after a total solar eclipse. There she is trapped between the politics of ruling Wang Family in Goryeo dynasty who has many potential crown princes. She falls in love with one of them.
---
9. Love Affairs In The Afternoon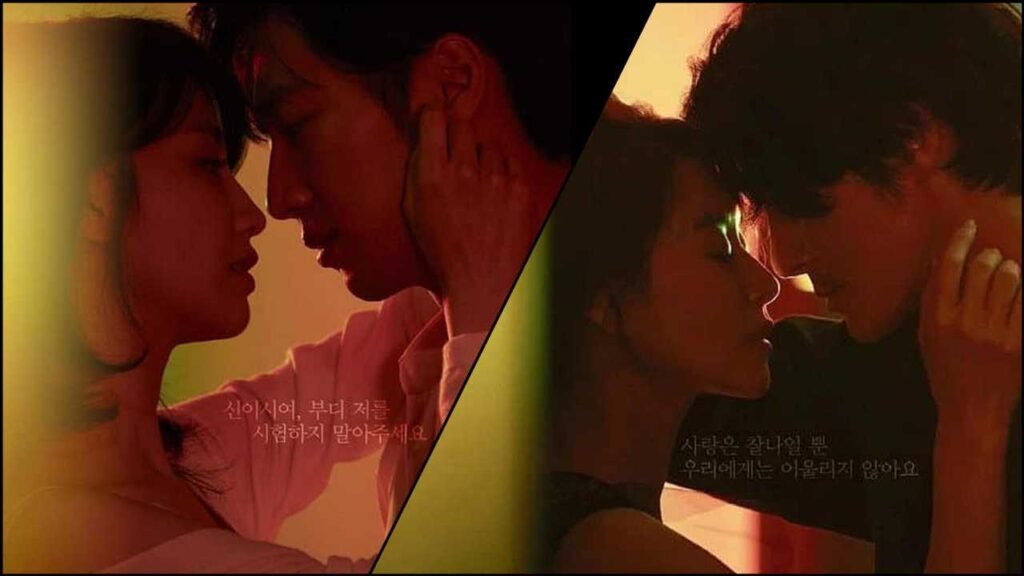 This drama is sad and a poignant romance one, but this will be definitely a guilty pleasure Korean drama to watch. A remake of the Japanese series "Love Affairs In The Afternoon" tells the stories of two married women who gets engaged in the affairs.
Their marriage is already on the brink of divorce that they look for solutions outside their marriage. The plot of the drama itself shows how painful the two might be in their relationship. In the starting the ladies didn't realize the outcomes of their actions but later it turns worst. The good thing about this drama is the character improvement in the end, which was a must. You would definitely enjoy this melodrama. See the complete review here.
So this was it. How many of these sad Korean dramas you have watched? Or if you have any more recommendations then you must comment them below.
---
10. Youth of May
This one is a recent hit and a very beautiful sad romance drama. It is a very beautifully made drama but has a heartbreaking ending that you must be ready to watch it with a tissue box.
"Youth Of May" kdrama tells the story of one part of the history of Korea which is set during the Gwangju Uprising in May 1980, through the youth of that time.
Hwang Hee Tae (Lee Do Hyun) is a bit naughty in personality. He is a medical student at the Seoul National University College of Medicine. He entered a top university so that he can break a stereotype that single mothers cannot raise their children well. Hwang Hee Tae also likes music and he often goes to music cafes.
Kim Myung Hee (Go Min Si) is an independent woman who has been working for three years away from home. She is a nurse with great skills at one of the hospital in Gwangju. Myung Hee is beautiful but as a result of her struggling life, she has become cold in nature.
Lee Soo Ryun (Geum Sae Rok) is the best friend of Kim Myung Hee. She comes from a rich family and is an aspiring law student.
Lee Soo Chan (Lee Sang Yi) is the older brother of Lee Soo Ryun. He has studied abroad in France and is now helping his father with the business.
---
Note: For the Korean drama Where to watch? Links please visit the second page here.