Some Korean drama love stories are like wines, they feel better and better with age and time. Even though a lot of new kdramas release almost every day, their spark never fades away.
If you have already watched these kdramas than you can relive some old memories watching them again.
If you are new to kdrama world, then get ready to lose control of your emotions because these dramas have such elements in it which will invoke the emotions in you.
Here is the ultimate list of Handpicked kdramas from 2012 that you'd love to watch today. (With where to watch links)*
—By Nishima Saini
1. Rooftop Prince
Imagine the Prince of your dreams directly transport from Joseon era to your rooftop. This drama is one of the most iconic drama of 2012.
"Rooftop Prince" story revolves around Crown prince Lee Gak (Park Yoo Chun) who transported from Joseon era to modern era with his three men. Somehow, he appears on the rooftop of modern-day Park Ha's (Han Ji Min) house.
Meanwhile, he meets Hong Se Na (Jeong Yu Mi) who is the modern era reincarnation of his dead wife crown Princess Hwa Yong 300 years ago. His wife's death was mysterious, so he decided to find the truth behind her death. In order to solve the mystery, he plans to marry Se Na in the year of 2012, but he was also dating Park Ha.
Park Ha is the reincarnation of crown Princess's younger sister Boo Yong who was supposed to be the wife of crown prince Lee Gak. She couldn't be with him 300 years back, and now she's loosing him again.
Will history repeat itself again? Let's not spoil the ending and talk about how serious this drama seems, but actually, it's a fun drama.
Seeing four guys struggling to adjust their lifestyle according to 21st century is really hilarious. Some parts will make you laugh while some will make you cry, so get ready for the emotional roller coaster ride.
---
2. Missing You
A moment comes in everyone's life when all we need is a good cry. If you are going through something like this, then let your tears get away with this drama.
This tear-jerking drama "Missing You" tells the story of Lee Soo Yeon (Yoon Eun Hye) who is a victim of school bullying because her father is a murderer and Han Jung Woo (Park Yoo Chun), the son of a chaebol and also a gangster who always protects her from bullying.
They become friends and fall in love, but a tragedy separates them. After 14 years they meet each other again but nothing is same as earlier. Soo Yeon now lives with a different identity and have a boyfriend named Kang Hyung Joon (Yoo Seung Ho).
Her boyfriend seems to be a nice person but hides something. Driven by the jealousy, he frames Soo Yeon for murders which further complicate things for them. Living with old scars and facing something horrible again, will they get a happy ending or end up falling apart again?
But one thing is clear here, ever since childhood their path is not made up of rose petals but full of thorns, so It's thrilling to see their journey towards adulthood. As you can see, the plot is spectacular.
The casting and their acting are phenomenal, especially their childhood roles which are played by Kim So Hyun and Yoo Jin Goo. They have done a wonderful job in delivering the perfect emotions as the younger counterparts.
You are going to cry at some moments, so you might need at least two boxes of tissues if you're going to watch this one.
Watch On: Viki
---
3. Queen and I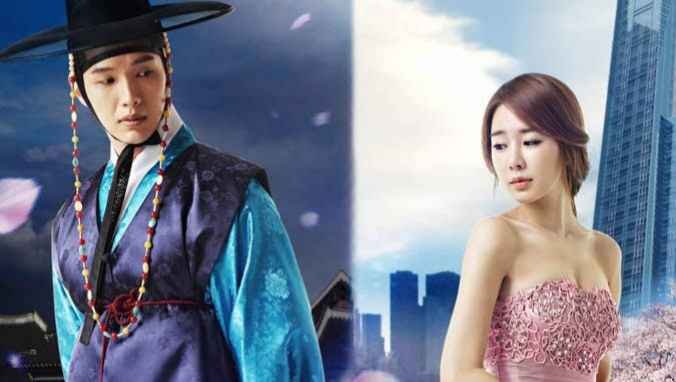 Some might think that time traveling concept is one of the hardest kinds of plot to deal with. But this one isn't.
Queen and I is another time traveling drama like rooftop Prince but opposite of it. Unlike Rooftop Prince this drama is very light-hearted yet one of the most entertaining drama of 2012.
The love story starts when Kim Boong Do (Ji Hyun Woo) a nobleman living in 1694, in Korea time travels to modern days when he meet Choi Hee Jin (Yoo In ah). Hee Jin is an unsuccessful actress who got the role of Queen In Hyun in a television drama, which could help her in making her career.
Boong Do meets her two-three times whenever he time travels to the modern days. The two falls in love and here starts their cute romance. However, the politics in the palace and failing of the time-travel talisman causes the two to separate many times.
Will they be able to get together, atlast forever after all those time-travels?
Usually, the time travel plots are tricky to understand, but this one is not as complicated as other time travel dramas. You'll find out once you watch the drama.
Now moving on to the romance, I'll say that their pair look cute together and their romance scenes are like rays of sunshine in the drama.
Besides the main leads other actors, drama OST and cinematography is also great. Don't know about other dramas, but this is one of the best time travel fantasy romance drama which should not be missed.
Watch On: Viu and Amazon prime
---
4. Love Rain
Do you believe in love at first sight? Well now you'll believe in it if you didn't believe earlier.
Seo In Ha (Jang Geun Suk) a college student falls in love at first sight with his fellow college student Kim Yoon Hee (Im Yoon Ah).
Both are shy and sensitive, and their love is pure and innocent. But he took a step back when his friend Lee Dong Wook (Kim Shi Hoo) proposes to her.
Then the drama sets in future after 30 years. Seo Jun (In Ha's son) who is a photographer meets Ha Na (Yoon Hee's daughter). Their encounter was funny and not so pleasing.
Despite everything, they slowly fall in love and start to date. On the other hand, In Ha runs into Yoon Hee. The two reconcile soon.
Unaware of their children's dating relationship, they announced that they are getting married which means Ha Na and Seo Jun will become step siblings. Now, who'll get a happy ending here? Their parents or their children?
Now let's talk about how calming and relaxing the drama scenes are. If you are a nature lover, then you'll definitely love the cinematography and its set.
And this is absolutely not any overly dramatic drama as it may seem. In fact, it is really a heartwarming drama. And it also has a soothing OST. With everything being so perfect here, you'll undoubtedly love watching this drama.
Watch On: Viki
---
5. School 2013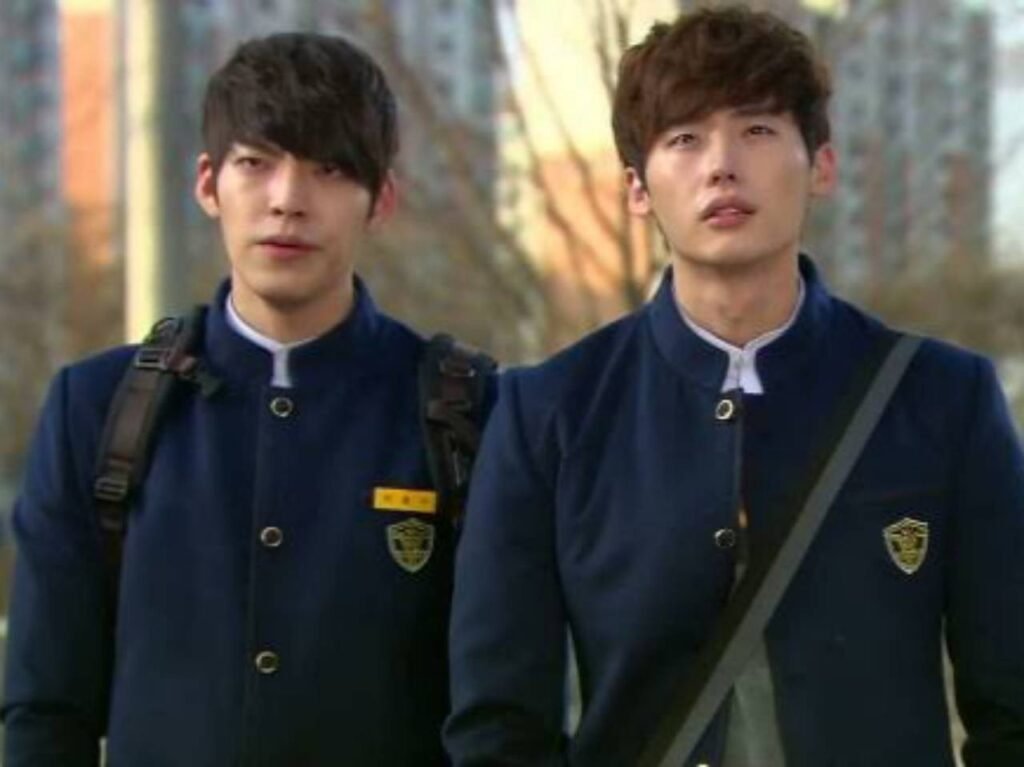 A school drama with no romance. Feeling disappointed?? But no worries because this drama got the best bromance for you which is out of the world. Only those who have watched this drama can tell what a real gem this drama is.
It depicts the story of a school, Seungri High School which hires Kang Se Chan (Daniel Choi) one of the top Korean language teacher to improve student's academic performance.
He becomes the co-homeroom teacher with Jung In Jae ( Jang Na Ra). Both are assigned the class of Go Nam Soo. Nam Soon (Lee Jong Suk) is the president of the class, who is often bullied by Oh Jung Ho (Kwak Jung Wook).
A new student Park Heung Soo (Kim Woo Bin) joins the school who also has a deep connection with Nam Soon. Here starts the main plot of drama.
The most amazing thing about this drama is that it doesn't point out the story of main two or three characters, but it points out the story of secondary characters as well.
Even the characters of the teachers are so well portrayed. You'll find yourself sucked into the plot, and you won't need any love story to continue watching the drama.
Besides the bromance of Lee Jong Suk and Kim Woo Bin (of course they are the heart of this drama), you'll love the character of Oh Jung Ho (Kwak Jung Wook) even though he is a bully. Worth mentioning here the character of Byun Ki Deok (Kim Young Choon) this person is hilarious, like the one clown in every class.
In the end, I'll say, sometimes it's good to watch some friendship-based dramas rather than a typical romance drama.
Watch On: Viki and Amazon prime
---
6. Faith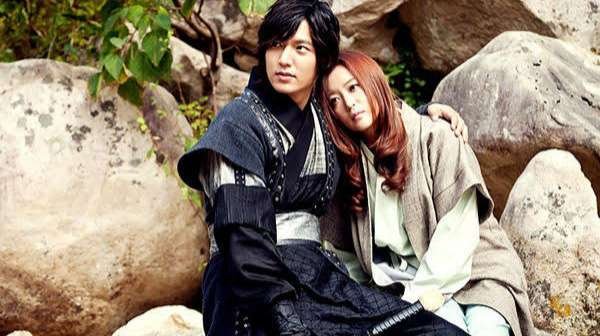 How about a typical romance between a bodyguard and a female doctor?? But let's add some time traveling twist here.
The bodyguard is from 700 years ago during Goryeo Period and the female doctor is from present days. Now it seems interesting. Don't know whether you have already watched this drama or not but let's refresh some old memories.
Let's start with the plot. General Choi Young is the bodyguard of King Gongmin during Goryeo Dynasty. He's strong and smart when it comes to his profession, but not so good in other aspects like love.
On the other hand, Yoo Eun Soo is a plastic surgeon in year 2012 whose dream is to open her practice someday. One day, she was kidnapped by a strange man, on King's command, and she's taken back to Goryeo Dynasty.
But threats for her life from Prince Gi Cheol follows her. Choi Young promise to protect her from vicious Prince. In this process, he falls in love with her.
The plot did well in not rushing the love story part, rather it has its own pace which feels quite genuine. Even though the main lead couple has a 10 year age gap but still, their chemistry stands out as one of the best.
And if you are a Lee Min Ho fan, then you should not miss this drama even if you don't like watching time travelling or historical dramas.
Watch On: Viki and Amazon prime
---
7. The Moon Embracing The Sun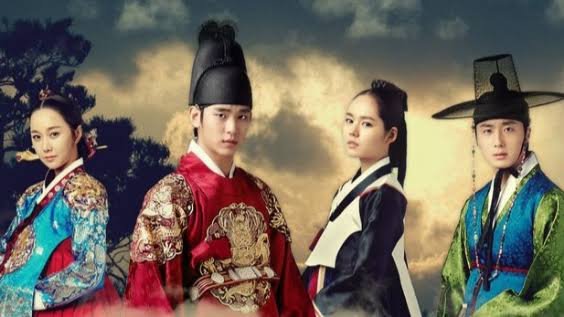 Can a dead person come back to life?? Of course not. But we all know in Kdrama world, anything can be possible. Here in this drama, this is precisely what happened.
The magical story starts with some young romance when our male lead Prince Lee Hwon (Yeo Jin Goo) was 15 years old and our female lead Heo Yeon Woo (Kim Yoo Jung) was 13 years old. They fell in love.
The King chooses her to be Lee Hwon's wife, but Queen Dowager secretly orders Nok Yeong to cast a deadly spell on Yeon Woo. Soon as the result of the spell Yeon Woo is diagnosed with an illness and dies.
Eight years later, she returns as Shaman Wol (Played by Han Ga In). Lee Hwon (Played by Kim Soo Hyun) who is now a king, gets shocked by Wol's resemblance to Yeon Woo and starts to investigate the secret behind her death.
To see the end, you have to watch the drama. But let me clear one thing that it's one of the best Historical drama with a fresh storyline which gets more and more interesting as the story unfolds.
You might not expect funny scenes from this drama, but you'll be surprised to see the humor in some parts. From the storyline to the performance by the cast, the drama couldn't be any more perfect.
It's literally the mixture of all genre like romance, comedy, action, politics, fantasy, friendship, betrayal, tragedy and historical.
---
8. The King 2 Hearts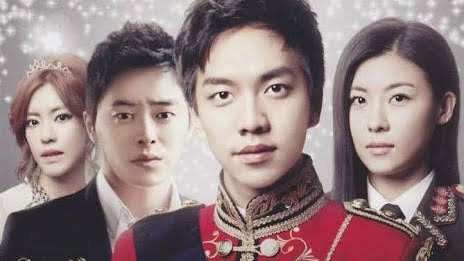 Putting two people together into a marriage that is arranged by two countries for peace, where one is playful and irresponsible and the other one is tactful and responsible. How their marriage is going to work??
Lee Jae Ha (Lee Seung Gi) is a crown Prince of South Korean Monarchy who is highly intelligent and handsome but materialistic. He has no interest in politics or becoming a king.
However, the current King Lee Jae Kang tricks him into joining a military collaboration with North Korea. During the joint military training, he meets Kim Hang Ah (Ha Ji Won), a North Korean Special force Instructor.
She's the only daughter of a high ranking North Korean Military Official and is known as the 'IRON LADY' of North Korea.
Soon they are set up into an arrangement marriage for establishing peace among the two countries.
Hang Ah is not any ordinary woman who will remain submissive under any man. If needed, she is not afraid to throw punches on their faces. Rest, you can imagine how interesting it'll be to see these two together.
Watch On: Viki, Amazon prime and Viu
---
9. A Gentleman's Dignity
You can't talk about the best classical dramas without mentioning 'A Gentleman's Dignity'. And if you think that only the guys in their 20s can make a drama attractive, then you will be proved wrong. Because here the four men in their 40s will exceed all your expectations.
"A Gentleman's Dignity" is the story of four best friends Kim Do Jin (Jang Dong Gun), Im Tae San (Kim Soo Ro), Choi Yoon (Kim Min Jong) and Lee Jung Rok (Lee Jong Hyuk).
They have been friends ever since they were eighteen. Do Jin and Im Tae San runs a successful architecture company. Do Jin run into Seo Yi Soo (Kim Ha Neul) many times, who is a strict school teacher.
He falls for her but finds out that she has a crush on his best friend Tae San. But Tae San is dating Yi Soo's roommate Hong Se Ra (Yoon Se Ah). Meanwhile, Choi Yoon who is a lawyer begins to develop feelings for Im Meari, Tae San's younger sister but never took a further step because he is afraid of ruining his friendship with Tae San.
Lee Jung Rok is married to Park Min Sook, but his flirty nature always gets him in troubles with his wife.
Just like that, these four men have their life story going through romance, friendship, love triangle and comedy. The storyline doesn't follow clichés like other dramas, but it got something new and unique to make you want to watch it until the last episode.
So if you are hunting for something fresh and new, then this drama is for you.
Watch On: Viki and Amazon prime
---
10. Reply 1997
Everyone must have seen a drama which is too perfect that you couldn't find the appropriate words to describe it. Yes, for me, it's 'Reply 1997' which falls under this category.
Set in the 1990s and present time 2012, the story follows the flashbacks from the past and present, which made it even more beautiful and intriguing.
The plot depicts the story of a high school student Sung Shi Won (Jung Eun Ji) and her five best friends. She is a fan of K-pop boy band H.O.T but one of her best friend Mo Yoo Jung (Shin So Yul) is the fan of another boy band.
But despite little arguments over fandom rivalry, they get along well. Yoon Jae (Seo In Guk) is the childhood best friend of Shi Won. He likes Shi won but keeps it a secret.
Then the drama shows the present days in 2012 where all the friends reunites again to refresh their school memories and here one couple announces their wedding.
"Reply 1997" is the most beautiful and genuine drama ever. No matter how old you are now, you surely have lived one of the moments shown in the drama.
And if not, then maybe one day you'll go through the same and realize how realistic the storyline was. The most surprising yet best thing shown here is the obsession of a teenage girl over K-pop and how the family raised their kids in the 1990s.
Lastly, I would like to say that this drama is such a work of art that it deserve to be praised.
Watch On: Viki
---
11. Bridal Mask
It doesn't matter whether you are a fan of period dramas or not, this drama will definitely make to your favorite drama list. Its storyline is interesting to a point that every episode will leave you in a cliffhanger situation.
The plot is set in the 1930s when Korea was under Imperial Japanese rule. Lee Kang To (Joo Won) who is a Korean, decides to work with Japanese police which means going against his mother's will.
He aimed to capture "Bridal Mask" also known as Gaksital who is secretly fighting for Korea's Independence. Later, he himself secretly becomes the Gaksital. Meanwhile, Mok Dan (Jin Se Yeon) who is a patriotic Korean woman loves Gaksital but hates Kang To not knowing the fact that they are the same person.
Now Kang To struggles to maintain a balance between his profession as a Japanese police officer and as Gaksital.
There are lots of action scenes and jaw-dropping moments in this drama that will blow your mind. Talking about the romance part, honestly, "Bridal Mask" has the appropriate amount of romance factor beside it being an action period drama.
The storyline is one of the best written storyline and the acting of cast worked like cherries on the top. I can't find even a single flaw in this drama, so despite everything, it's worth giving a try.
Watch On: Viki and Amazon prime
---
12. Innocent Man
"Innocent Man" is one of the best kdrama of 2012 and loved by many international fans as well. It's the only revenge drama in this list, so there are many reasons to watch it.
The storyline is intriguing and even if you find the story full of clichés, the acting by the cast will make it up to you. Every actor's acting here is 10/10. Their performance is not even one bit disappointing.
"Innocent Man" follows the story of Kang Ma Ru (Song Joong Ki) who was betrayed by his girlfriend Jae Hee (Park Si Yeon). Even though she loved him, but she loves money more than anything else.
She left Ma Ru for a rich CEO to become his mistress and stepmother of his daughter Seo Eun gi (Moon Chae Won). After some years, Ma Ru returns to take his revenge from Jae Hee. Now he's not that innocent guy, he used to be.
Love hurts, Right!! And betrayal in love is worse than physical pain. That's what turned Ma Ru into a bad guy. From a 'Nice Guy' to a 'Bad Guy', I think this is the rarest thing to see about Song Joong Ki. So, I guess there are enough reasons to give your precious time to this drama.
---
13. Big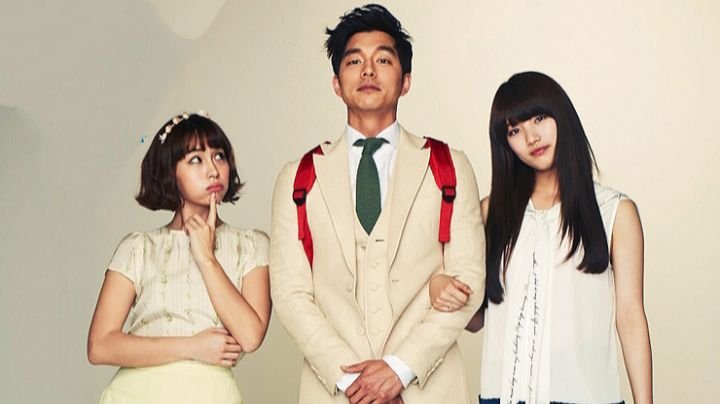 Here is a soul-swapping drama for you that puts the love of the two to a great test! A must watch Korean dramas from 2012 with cast full of charming actors including Gong Yoo, Lee Min Jung and Bae Suzy will win your heart for sure.
"Big" tells the story of a substitute teacher Gil Da Ran (Lee Min Jung) who is working hard to get her teacher's certificate. She is engaged to Seo Yoon Jae (Gong Yoo). Seo Yoon Jae is a doctor who is also handsome and warm in personality. But unexpectedly he starts ignoring Da Ran before the marriage.
One day, Seo Yoon Jae gets into a car accident and dies. Another person, Kang Kyung Joon with whom he was going, gets into coma. When Kang Kyung Joon wakes up, he finds that he is in Yoon Jae's body. Kyung Joon is an 18-year-old transfer student at Da Ran's school who is a little arrogant in nature. What will happen now? Is love still possible for Da Ran?
Watch On: Viki and Viu
---
So how was the list? I'm sure you have watched some of these. If not, then which one is it?
---
*Note: Some of the above mentioned streaming sites requires subscription, also some dramas are subject to regional availability.