"Personal Taste" is a romance comedy Korean drama which tells the story of a furniture designer Gae In Park whose long-time boyfriend Han Chang Ryeol breaks up with her and goes to marry her best friend the next day. A very handsome architect, Jin Ho Jeon whom Gae In thinks is a gay, rents a room at her house, and they start living together. As Jin Ho and Gae In gets to know each other, they start to develop feelings, but things get complicated when Gae In begins to question his sexuality.
Let's first get to know the characters of the drama.
Jeon Jin Ho played by Lee Min Ho is a talented young architect who is determined to succeed in his career. He is a hard worker, who gives his all to his small architect firm. One of his project, requires him to take inspiration from a house called 'Sanggojae' which has never been opened to the public. So, Jin Ho decides to rent a room in the house so that he could find the secret of 'Sanggojae'. Later, he finds himself attracted to Gae In who lives there.
Park Gae In played by Son Ye Jin lives in 'Sanggojae' which was designed by her father. She runs a small furniture company. Gae In is a kind-hearted and caring person, but also a bit scatterbrained at times. She has had her heart broken in the past by her long-time boyfriend, Han Chang Ryul who breaks up with her and marries her best-friend the next day. When she decides to rent a room in her house, Jin Ho shows right in time. Initially, she is hesitant to trust Jin Ho whom she thinks is a gay. But, her friend convinces her that a gay friend will be an amazing help to her during heartbreak.
Han Chang Ryul played by Kim Ji Suk is Kae In's ex-boyfriend and also Jin Ho's rival in both love and business. Chang Ryul is a wealthy businessman who comes from a prominent family. He used to like Gae In in the starting, but later he finds her as someone who is a pushover and naive person. He later cheats Gae In with her best friend Kim In Hee and decides to marry her while still dating Gae In. Meanwhile, he is also jealous of Jin Ho's success and often tries to sabotage him.
Kim In Hee played by Wang Ji Hye is Chang Ryul's current girlfriend and Kae In's former friend. In Hee is cunning and manipulative, and she often causes trouble for Kae In and Jin Ho.
Lee Young Sun played by Jo Eun Ji is also Gae In's best friend who is always helpful to her. She wants to see Gae In succeed in her love life. And Noh Sang Jun played by Jung Sung Hwa is Jin-ho's assistant and close friend.
One of the things I really enjoyed about "Personal Taste" was the chemistry between Lee Min Ho and Son Ye Jin. They have great on-screen chemistry that makes their characters' relationship feel genuine and believable. Best thing about them was that they started out as friends, and then they slowly find them attracted to each other. Both Lee Min Ho and Son Ye Jin deliver strong performances and the show allows them to showcase their range as actors, from comedy to drama, and they both bring a lot of warmth and depth to their characters.
You may find Son Ye Jin character a bit naive and frustrating to watch because it was really unbelievable when Gae In kept loving Han Chung Ryul despite him cheating and even treating her badly. But, that's what makes this series, and later it becomes the solid foundation of Gae In and Jin Ho's relationship.
Jin Ho teaches Gae In to not become so much dedicated to the person she loves and that she should let a man show his love first rather than throwing herself over him. And that she should think of herself first. I particularly found this part of the series very entertaining and charming to watch. It was really heart melting to watch Jin Ho teaching all the etiquette of a woman to Gae In and himself falling for her.
The drama also explores the themes of identity, relationships, and personal growth, which gives it a lot of heart. Jin Ho learns about the importance of being true to himself, and Kae In goes on her own journey of self-discovery. Even Han Chung Ryul, Gae In's ex, reflects on himself and his mistakes and later realises that he still loves Gae In. It was really a relief to see his character development in the last episodes as in the starting I literally hated his character. Another character that I didn't like was Gae In's trouble making friend Kim In Hee. She remained cunning until the end and only gave up on her moves when she had no choice.
Another thing I liked about the series was the humour that Lee Minho's character brings to the show. There were times when I laughed so hard. The show is genuinely funny at times, with plenty of witty one-liners and situational humor. Lee Min Ho, in particular, has excellent comic timing and brings a lot of charm to his portrayal of Jin Ho. The show also has a strong sense of whimsy, with some truly delightful scenes that showcase the characters' creativity and imagination.
Since Gae In thinks that Jin Ho is gay, so he has to pretend to be so. And at times he gets frustrated, but he has no choice as he must keep living in 'Sanggojae' with Gae In. This even leads people around him to think that he is gay when he is not.
Despite all of this, their love for each other keeps getting stronger, but it gets tough for Gae In as she still thinks he is gay. It really keeps you interested throughout the series that whether Jin Ho will ever tell Gae In that he is not gay and freely express his love for her.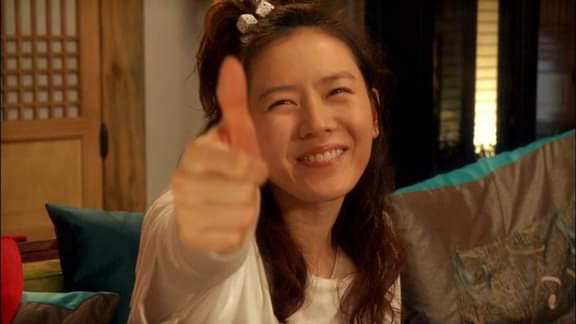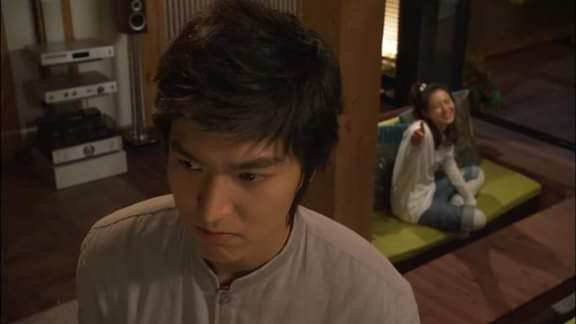 The pacing of the series is well-balanced, with a good mix of light-hearted moments, emotional scenes and lots of laughter. You won't find any dull moment in the series, and it will keep you entertained throughout. The soundtrack is a standout feature too.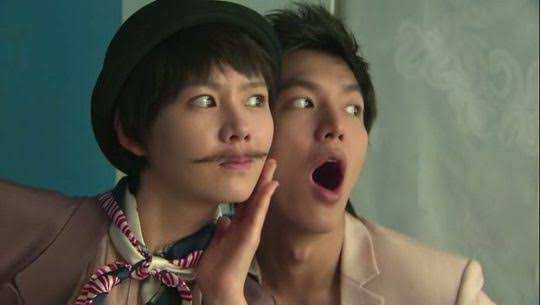 At last, I would like to say that "Personal Taste" is a charming and entertaining drama that's definitely worth checking out. Although there are a few predictable moments and clichés in the plot, but the strong performances of the cast and the chemistry between the leads more than make up for it. Moreover, the love story of Gae In and Jin Ho is very captivating and Lee Min Ho and Son Ye Jin have done absolute justice to their roles by portraying a wonderful chemistry. So, I would strongly recommend "Personal Taste" to the fans of Lee Min Ho and Son Ye Jin. Also, if you're in the mood for a romantic comedy with heart, then this is undoubtedly your cup of tea. Fans of romantic comedies will definitely enjoy this show.
---
My Ratings: 7.5 / 10
---