"Bossam – Steal The Fate" is an MBN original drama series that released on 1 May 2021 and is available to watch online on Viki.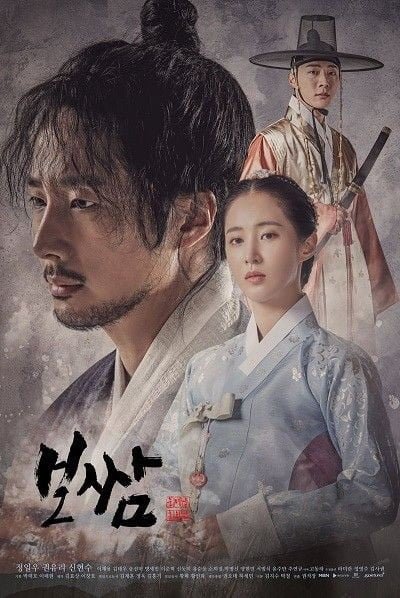 SYNOPSIS
"Bossam – Steal The Fate" kdrama story is based during the reign of King Gwang Hae. There was a custom in Joseon which allowed a single man or a widower to kidnap a widow and marry her. This custom was called 'Bossam'.
Ba Woo was framed for conspiracy during his young age. This caused him to hide his identity and live a poor man life. When Ba Woo grows up, he accidentally kidnaps Gwanghae Gun's daughter. She is a blue widow and also a princess.
GENRE
Historical, Romance
MAIN CAST AND CHARACTERS
Jung Il Woo as Ba Woo
Kwon Yoo Ri as Princess Soo Kyung
Shin Hyun Soo as Lee Dae Yup
Supporting Cast
Lee Jae Yong as Lee Yi Chum (Dae Yup's father)
Kim Tae Woo as Gwanghaegun of Joseon (Soo Kyung's father)
Song Sun Mi as Kim Kae Si (a court lady)
Myung Se Bin as Hae In Dang of Lee Clan (Lee Yi Chum's younger sister)
Lee Joon Hyuk as Choon Bae
Shin Dong Mi as Court Lady Jo
So Hee Jung as Royal Consort So Eui (Soo Kyung's mother)
Yang Hyun Min as Kim Ja Jum
Go Dong Ha as Cha Dol
Seo Bum Shik as royal guard
Park Myung Shin as Madam Kim
Choi Yun Kyu as Won Yup
Kim Joo Young as Yeon Ok (younger sister of Bau)
Yoon Joo Man as warrior Tae Chul
EPISODES
Korean drama "Bossam – Steal The Fate" will have a total of 20 episodes.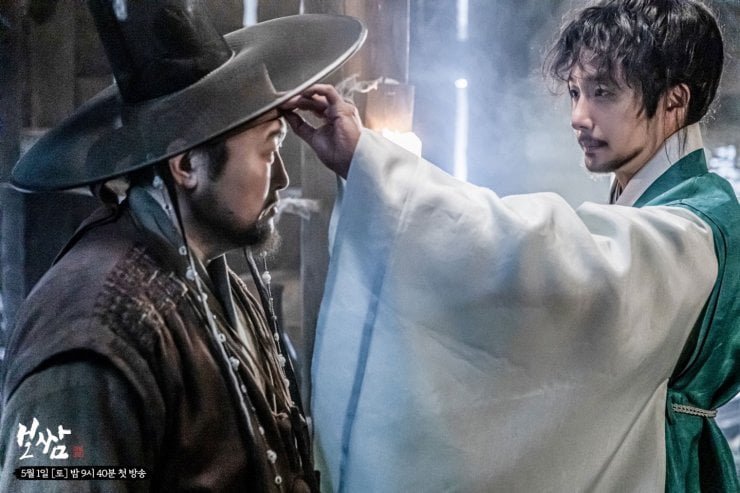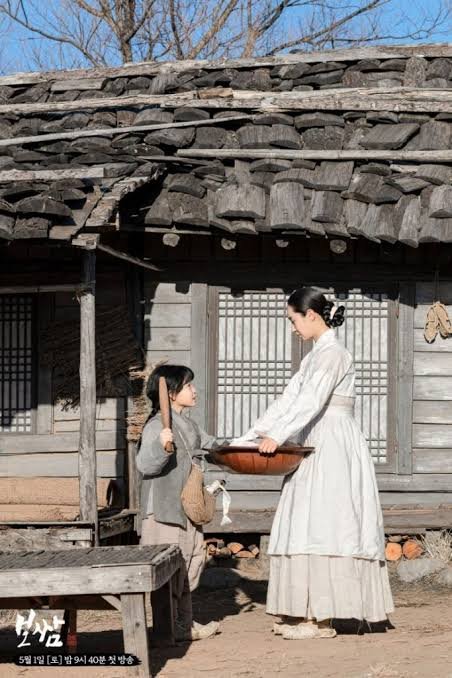 NOTES
Jung Il Woo previously starred in Korean drama "Sweet Munchies" (2020).
Kwon Yoo Ri previously starred in Korean drama "Breakup Probation, A Week" (2021).
Shin Hyun Soo previously starred in Korean drama "Eulachacha Waikiki 2" (2019).
PREVIEW
Teaser Trailer
Episode 1, 2, 3, ……., Highlights
---
*Drama is subject to regional availability.