"So I Married An Anti-Fan" is a Naver TV and other streaming platform's original web drama series that released on 30 April 2021 and is available to watch online* on Naver TV, iQiyi, Amazon Prime, Viki and vLive.
SYNOPSIS
"So I Married An Anti-Fan" kdrama will tell a romance story between a top star and his Anti-Fan reporter.
Hoo Joon is a top star who is also rude and arrogant in nature. One day a magazine repoter named Lee Guen Young was working at the opening ceremony of a club. There she not only sees the top star Hoo Joon's rude attitude but also accidentally vomits on him. As a result Guen Young gets fired from her job. Thinking Hoo Joon as the reason she decides to object in front of his office. Media gets her attention and soon she is offered to be a part of the variety show. This variety show is based on a theme which makes the top star and their Anti-Fan live together. Unknowingly she jumps into the offer out of unemployment, but Hoo Joon becomes her partner. Both gets a hard time at show but later ending up in a romance.
GENRE
Comedy, Romance
MAIN CAST AND CHARACTERS
Choi Soo Young as Lee Geun Young
Choi Tae Joon as Hoo Joon
Supporting
Hwang Chan Sung as JJ
Han Ji An as Oh In Hyung
Kim Min Kyu as Go Soo Hwan
EPISODES
Korean drama "So I Married An Anti-Fan" will have a total of 16 episodes.
STILL CUTS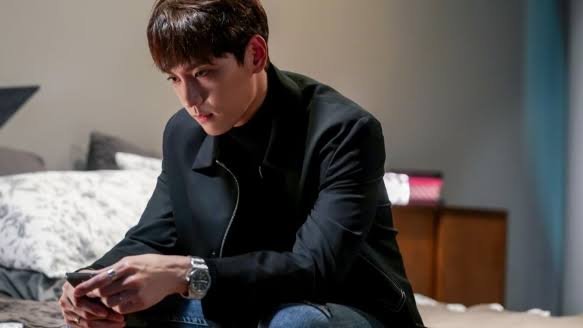 NOTES
The drama is based on the novel of the same title published in 2010.
It was also made into a comic and Chinese film.
The first script reading of the cast was held on August 20, 2018, and filming began the same month.
Choi Tae Joon previously starred in Korean drama "The Undateables" (2018).
Choi Soo Young previously starred in Korean drama "Run On" (2020).
---
*Drama is subject to regional availability.