Moon Ga Young (Link: Eat, Love, Kill), Yoo Yeon Seok (Narco Saints), Geum Sae Rok (Youth of May) & Jung Ga Ram (Love Alarm 2) all are confirmed to star in a new romance drama together.
All four are confirmed as the main cast of upcoming office romance Kdrama called "Understanding of Love". It will release on JTBC and is based on the novel "Sarangui Ihae" by Lee Hyuk Jin.
"Understanding of Love" will tell the story of four men and women who comes from different backgrounds and have different personalities, gets entangled with each other through love as they meet at the Yeongpo branch of KCU Bank.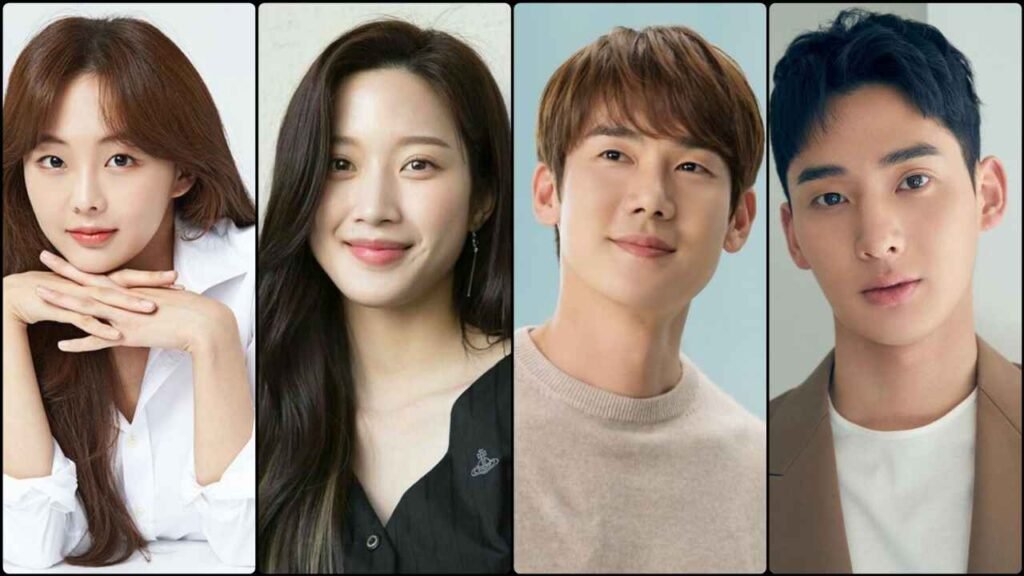 Actress Moon Ga Young is confirmed to play the role of Ahn Soo young. She is a fourth-year chief bank teller at Nara Bank's Yeongpo branch. She grew up in a difficult environment, so she doesn't trust in love. Soo Young is busy most of the time, suddenly one day a man appears in her life whom she falls in love with.
Actor Yoo Yeon Seok is confirmed to play the role of smart and popular Ha Sang Soo. He is the senior head of the comprehensive consultation team at Nara Bank's Yeongpo branch. His idea for a happy life is for it to be stable and simple, without much adventures. But his simple life takes a turn when he falls in love.
Actor Jung Ga Ram will play the role of Jung Jong Hyun. Currently he is studying to become a police officer. He has a soft, caring and hardworking personality who cares a lot for his loved ones. One day, something makes his life difficult for him, and he must make a big decision now.
Actress Geum Sae Rok takes the role of Park Mi Kyung. She is from a wealthy family and has a bold personality. She can do anything to get the person she likes. One day, she meets someone who just doesn't go as she hopes.
"Understanding of Love" is expected to release later this year on jTBC.
---