First stills of Nam Ji Hyun's upcoming Korean drama "Hi Cookie" creates curiousity about her character's life!
"Hi Cookie" is an upcoming fantasy crime Korean drama that has Choi Hyun Wook (Weak Hero Class 1), Nam Ji Hyun (Little Women) and Kim Moo Yeol (Trolley) in the main cast.
The first stills of the drama have been released, featuring Nam Ji Hyun as a woman who has shouldered the burden of being the sole breadwinner for her family. These initial images vividly portray Nam Ji Hyun's challenging life; she appears weary and despondent both at work and in the confines of her home. These visuals naturally arouse curiosity about the circumstances that have led her to this point.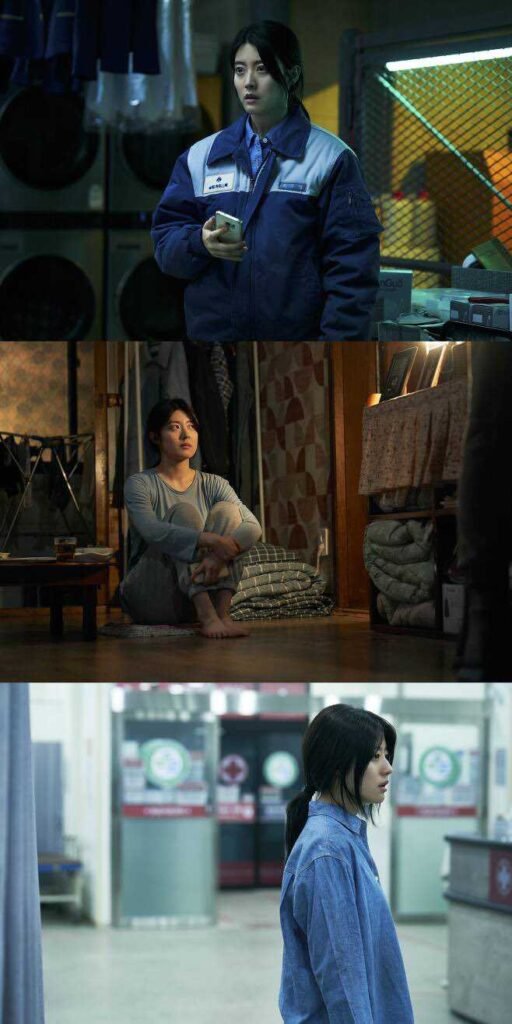 "Hi Cookie" tells the story about a high school called Jeonghan High School which is the best private high school in Korea. Someone brings a mysterious cookie to the school. Whosoever takes one bite of the cookie can fulfill one of his dreams. The cookie soon becomes the reason for the school to sink in a swamp. People keep jumping into that swamp as they think it is a sweet oasis in the desert.
Choi Soo Young (Nam Ji Hyun) has dedicated her life taking care of her younger sister. At the age of 18, she dropped out of high school to become the breadwinner of her family. Today, Choi Soo Young now works at a factory. When she gets to know that her younger sister is in the swamp, she jumps to save her.
Update: Netflix To Release Drama Series "Hi Cookie" On Its Platform
"Hi Cookie" will be released for the first time on October 23rd through U+ Mobile TV with a total of 20 episodes expected to air.