More new stills have been released for "Castaway Diva" ahead of the drama's release.
This time, we see Park Eun Bin learning the art of survival on a deserted island, from gathering food to creating homemade rock calendars, showcasing her remarkable adaptability for self-sufficiency.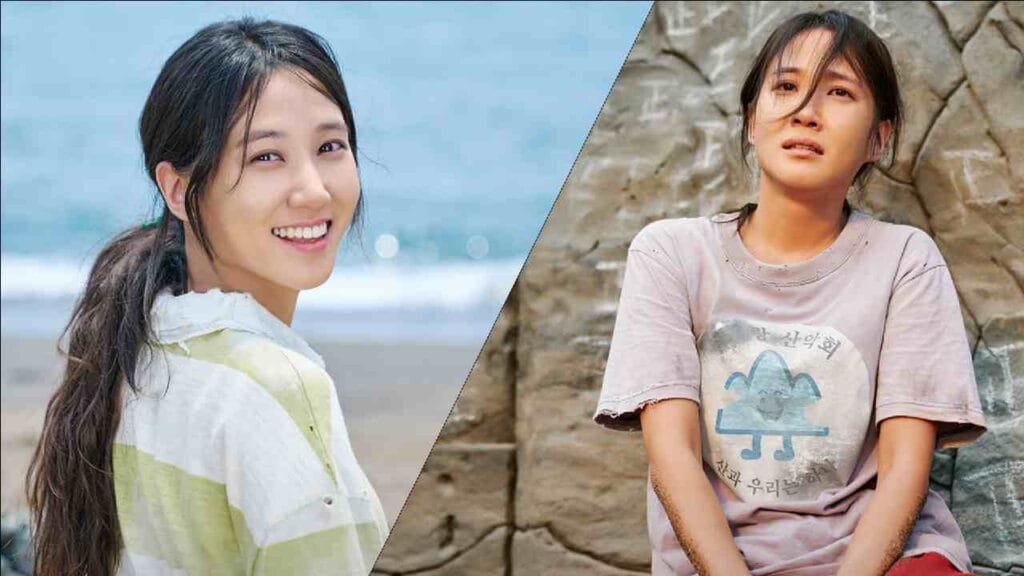 In one still, she appears extremely fatigued while counting the years spent on the island, while in another, she gazes happily toward the viewers, reflecting her positive energy despite exhaustion. tvN states, "Seo Mok Ha delivers comfort and hope for dreams."
"Castaway Diva" tells the romantic comedy story of a girl named 'Mokha' (Park Eun Bin). Due to her father's domestic violence and to fulfill her dream of becoming a singer, she decides to leave her home. She goes to an audition by boat, but is swept away by an unexpected storm.
Later, she finds herself on an uninhabited island. She doesn't lose hope and starts living there, thinking of herself as the main character of a movie. Fifteen years later, she is rescued, and the story will then continue with Mok Ha adjusting to the world and people she had been isolated from and fulfill her dream of becoming a singer. Meanwhile, Kang Bo Gul (Chae Jong Hyeop) is a producer of YGN's entertainment department. He is the one who finds and saves Mokha.
"Castaway Diva" will release on 28th of October on broadcasting network tvN and streaming platform Netflix with a total of 12 episodes.
---