Park Hyung Sik Comforts Park Bo Young In New Cameo For Episode 3 of "Strong Girl Nam-Soon"
The spin-off drama "Strong Girl Nam-Soon" of "Strong Girl Bong-Soon" has already aired its first 2 episodes, and jTBC has just provided a sneak peek for episode 3 of the series. And guess what, Bong Soon and Min Hyuk are back!
Yes! We have a cameo of Park Hyung Sik and Park Bo Young in the episode 3 of "Strong Girl Nam-Soon."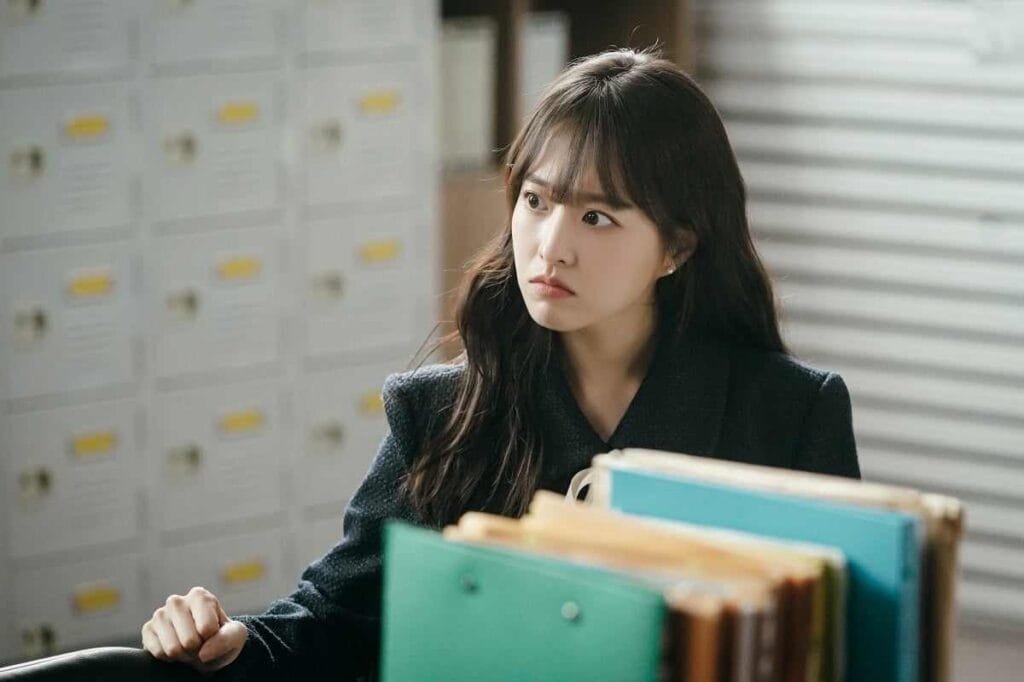 The newly released stills show Park Bo Young appearing angry as she sits in a police station, being investigated for something. Suddenly, Park Hyung Sik bursts into the police station, clearly concerned for his wife, Park Bo Young, and proceeds to comfort her. As they reunite, a romantic atmosphere fills the police station. Next, Kim Hae Sook enters and introduces herself to them.
In "Strong Girl Do Bong Soon," that released in 2017, both Park Hyung Sik and Park Bo Young were the main leads and were beloved by fans worldwide. In the final episode, we witnessed their characters getting married and even welcoming twin daughters into their lives.
Now, the spin off series tells the story about Do Bong Soon's 6th cousin, Kang Nam Soon (Lee Yoo Mi). Raised in Mongolia, she travels to South Korea to find her parents.
She finally meets her mother, Hwang Geum Joo (Kim Jung Eun) in Gangnam who also has superpowers like hers. Kang Nam Soon also meets her grandmother, Gil Joong Gan (Kim Hae Sook) who is a member of a secret investigation team that investigates drug cases in Gangnam. Together, these three women with immense power and strong bond starts investigating a famous drug case in Korea with detective Kang Hee Shik.
Episode 3 of "Strong Girl Nam-Soon" is scheduled to be released this Saturday, October 14th, on Netflix.