"Touch Your Heart" is a light rom-com drama which showed the love story between a celebrity and a lawyer. Oh Yun Seo is a beautiful actress who is famous for her looks but is often criticized for her acting. She loses her popularity after she gets involved in a scandal. Few years later, Oh Yun Seo decides to work again and gets interested to star in a legal drama. But due to her bad reputation of acting, the writer of the drama wants her to take an actual experience of a lawyer before she acts in the drama. So she takes the job of the secretary of Lawyer Kwang Jung Rok for 3 months. He is of stiff personality and a sudden immature secretary gives him a hard time. But with time they both starts to like each other.
Oh Yun Seo played by Yoo In Na is a washed up actress. Though she looks someone with a weak personality, she has a strong and determined heart. She can do anything once she puts her mind into it. Although she is a celebrity, she is just like any other ordinary girl trying to make her way through life and is also down to earth. Yoo In Na did a great job in carrying out her character. I loved to see her in the drama. Her stressful life gets a break after she becomes the secretary of lawyer Kwang Jung Rok.
Kwon Jung Ruk played by Lee Dong Wook is a well reputed and successful lawyer at Always Law Firm. He is of cold personality and rarely talks to anyone unless necessary. His sweet and innocent side only comes out on the surface after he falls for actress Oh Yun Seo. He has always been studying and working and never dated anyone in life. So his friend has to help him a lot in his first relationship.
Touch Your Heart was a light rom-com watch that has been kept simple yet sweet for the viewers. It developed in a very ordinary style and not much of the hype is here. It is a just a simple love story which I believe has been interpreted well. I found this surprisingly intriguing as well. It was really interesting to see the love bloom between the two completely opposite personalities and from completely opposite backgrounds.
It was cute and sweet to see them develop feelings for each other and embracing their first love. Discovering each other secrets and learning each other differences. There is no love triangle here or no villain as well that comes in between. In fact, it had a villain but it was wrapped in the end with few episodes. It is just a developing romance story of the two and the people around them.
I particularly liked Oh Yun Seo's character. She is not what you would expect a celebrity to be. She was at the toughest point of her career, she lost her popularity due to a scandal and remained jobless for years. Besides all this she decided to come back again and put all her efforts. Her scandal didn't hold her back and she was determined to start again. Her new start was made even more tougher after she started working with Kwon Jung Ruk. He really gave her a hard time and was reluctant to cooperate with a celebrity. But Oh Yun Seo soon changed his prejudice he had about celebrities with her hard work and determination. And we notice how Kwon Jung Ruk's character changes soon after.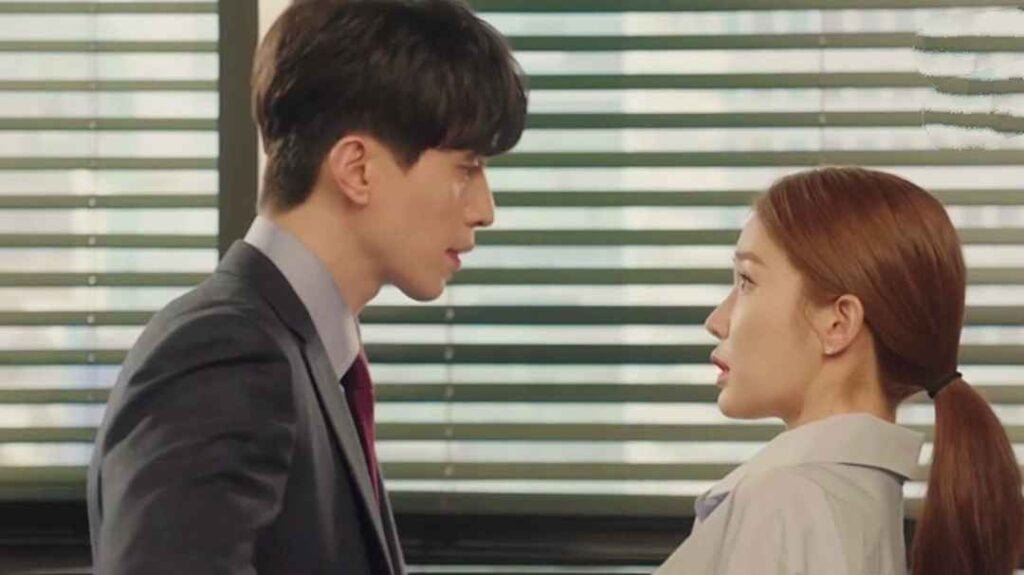 Kwon Jung Ruk's character development was unbelievable for me. He was as cold as ice but love melted him so fast. At first I hated him but only until his sweet side came out after he fell for Oh Yun Seo. I saw that he was just as innocent on the inside as cold he was from outside. Well! they say love changes all and here it was no exception. After he became Oh Yun Seo's boyfriend, Kwon Jung Ruk's character developed to a point where it made him a boyfriend that every girl would want. Both Lee Dong Wook and Yoo In na looks good together. I haven't seen "Goblin" yet so my comments about them is not biased.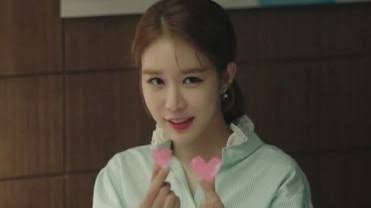 But at times I felt that it went too light and these kind of dramas are usually not my type. Still I am sure many would like it. The drama sparked at some times while it remained dull at other times. The story line was too simple and plain. We rarely see any ups and downs here. Not much of tense moments, but more of cute and comic elements. We get less of a drama here. But I cannot deny the fact that we have the cutest relationship and chemistry circling around the main leads. They both were so lovely to watch. Since the two never dated before, we were able to feel the innocence in their relationship. That is actually the main highlight of the drama. The cute and sweet moments between them is actually why you need to see the drama. I would recommend the drama only because of that. It will surely touch your heart.
(spoiler)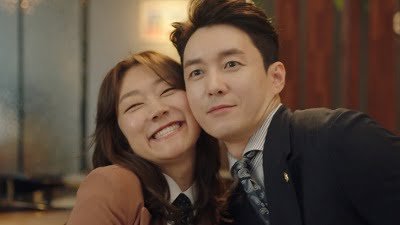 The supporting cast made this drama very entertaining. They are sure to make you laugh in between the episodes. Each character had their own unique personality and the writer did a good job in giving them a fair amount of screen time. You would love all of them. Choi Yun Hyuk and Dan Moon Hee became my favorite among all. It was totally unexceptional to see them date in the end. I enjoyed watching their love story so much. Their dramatic characters were enjoyable to watch and surely they left an impression on me.
(spoiler ended)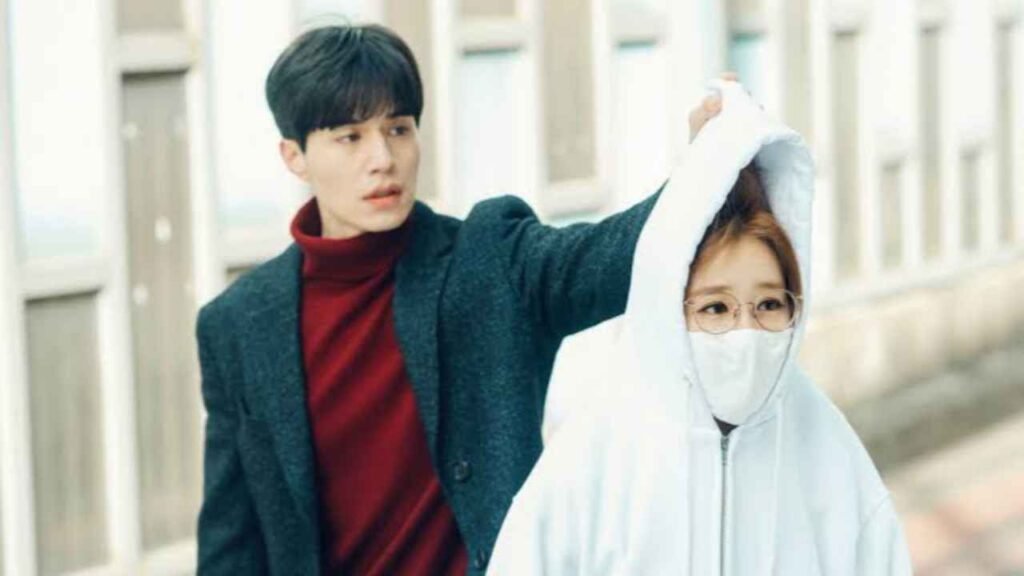 To sum up "Touch Your Heart" comes out to be a light watch, with cute elements which would warm your heart for sure. Here is an inspiring female character and an entertaining supporting cast. It has slow pace but its ordinary style makes it a sweet watch. But you cannot expect more than this. For me it went too light and it was really not my taste.
My ratings: 6.5 /10