You might have missed these hidden-gem Korean dramas on Netflix!
While these dramas enjoyed a decent run on Netflix, their popularity was short-lived. Nevertheless, they are still worth watching.
Some of them were even among the most popular of their time, but Netflix wasn't around to bring them to a global audience. Trust Asian fans; these Korean dramas were what got them hooked. Whether you want to reminisce about these gems if you've already seen them or discover your next Korean drama for your watchlist, this list is here for you. And you can easily find them all on Netflix.
(Regarding the title, you'll need to search for them on Netflix because I won't be providing links here ;). So, in the meantime, just bookmark this article. P.S. Drama is subject to regional availability. )
---
1. My Holo Love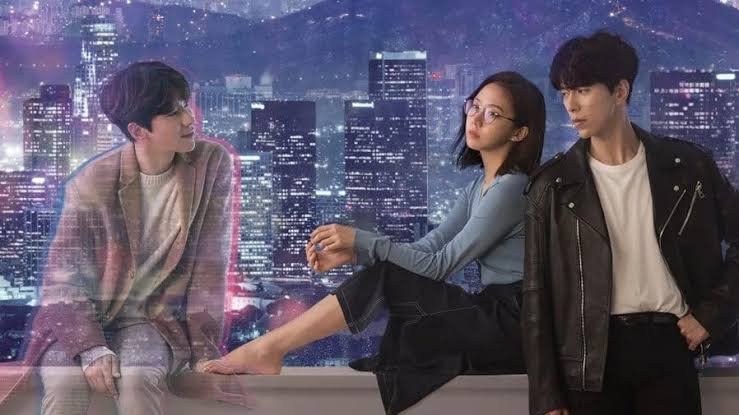 "My Holo Love" follows the life of So Yeon, a successful woman working as an assistant manager at a glasses company. However, she faces a unique challenge – she can't recognize faces, which leaves her feeling lonely. One day, her life takes an unexpected turn when she encounters Holo, an AI-powered hologram created by Go Nando, who has designed Holo to look like himself. Go Nando, the owner of an IT research company, is believed to have passed away a decade ago. Surprisingly, Holo becomes the perfect companion for So Yeon.
Here is the drama cast and characters :-
Yoon Hyun Min as Go Nan Do/ Holo
Go Sung Hee as Han So Yun
Choi Yeo Jin as Go Yoo Jin
Jung Young Ki as Jo Jin Suk
Hwang Chan Sung
Son Jong HakKim Soo Jin and more
---
2. Cinderella and the Four Knights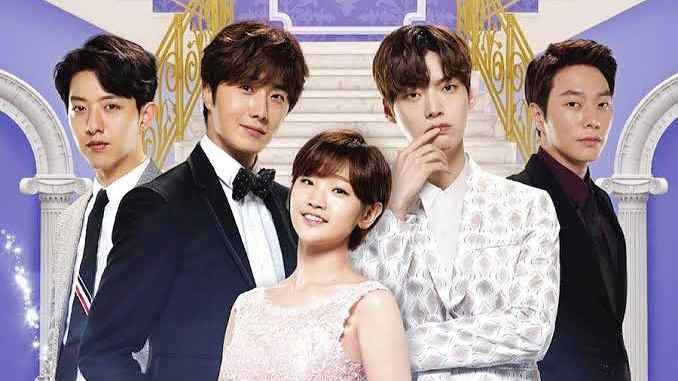 "Cinderella And The Four Nights" narrates the tale of a young girl named Eun Ha Won. Her goal is to become a teacher, but her life takes a tragic turn when her mother passes away. Her father has since remarried a cruel woman who misappropriates Ha Won's tuition funds. Consequently, Ha Won takes on part-time employment and receives an invitation from a wealthy man to work at his mansion. Within those opulent walls reside three handsome heirs, and she becomes entangled romantically with each of them.
Here is the drama cast and characters:-
Jung Il Woo as Kang Ji Woon
Park So Dam as Eun Ha Won
Ahn Jae Hyun as Kang Hyun Min
Lee Jung Shin as Kang Seo Woo
Son NaEun as Park Hye Ji
Choi Min as Lee Yoon Sung and more
---
3. She Would Never Know
"She Would Never Know" tells the story of Yoon Song Ah who is really good at selling beauty products. She works as a marketer for a cosmetic brand and loves her job so much that she dreams of making her own makeup brand someday. Chae Hyun Seung, who works with her, likes Yoon Song A because she's charming. He wants to date her, but Yoon Song A doesn't want to because he's younger. Watch their journey as it unfolds in the enchanting world of beauty, where age may just be a number, but the heart's secrets hold the true allure.
Here is the drama cast and characters:-
Won Jin Ah as Yoon Song Ah
Rowoon as Chae Hyun Seung
Lee Hyun Wook as Lee Jae Shin
Lee Joo Bin as Lee Hyo Joo
Lee Kyu Han as Lee Jae Wook
Wang Bit Na as Chae Ji Seung
---
4. Pasta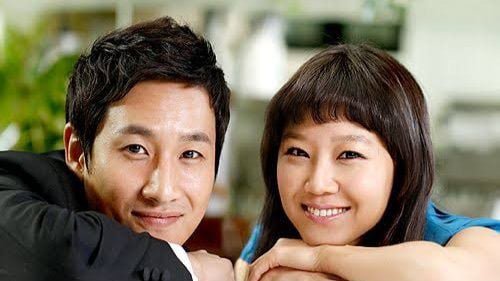 "Pasta" is a unique and unconventional love story set in the kitchen of La Sfera, an Italian restaurant. A new Chef, Choi Hyun Wook takes over the restaurant. Hyun Wook is a renowned chef who aims to reform the kitchen and fires all the female chefs, including Yoo Kyung. However, Yoo Kyung comes up with clever ways to be rehired. Eventually, she manages to secure a permanent position. Meanwhile, an old rival and lover of Hyun Wook and Seo Yoo Kyung's silent admirer of 3 years complicate the story. Amidst this chaos, Hyun Wook expresses his interest in dating Yoo Kyung outside of the kitchen.
Here is the drama cast and characters:-
Gong Hyo Jin as Yoo Kyung
Lee Sun Kyun as Chef Choi Hyun Wook
Lee Ha Nee as Oh Sae Young
Alex as Kim San
Choi Min as Nemo
Lee Sung Min as Sul Joon Suk
Pyeon Jung Su as Kim Kang
---
5. I'm Not A Robot
"I'm Not A Robot" tells the story of Kim Min Kyu (Yoo Seung Ho) who is allergic to humans. So, he rarely meets people. He is the largest shareholder of the country's largest financial company, with an IQ of 159. One day, his Aji 3 Android robot which was supposed to be sent to him for testing gets damaged in an accident. The team then replaces the robot with Ji Ah, a human who now pretends to be a robot. Seeing her as a robot, he develops feelings for her and ultimately falls in love. What will happen when he finds that she is actually a human?
Here is the drama cast and characters:-
Yoo Seung Ho as Kim Min Kyoo
Gil Jung Woo as Min Kyoo (Child)
Chae Soo Bin as Jo Ji Ah / Aji 3
Choi Yoo Ri as Ji Ah (child)
Uhm Ki Joon as Hong Baek Kyoon
Park Se Wan as Pie
Song Jae Ryong as Hok Tal
Kim Min Kyu as Ssan Ip and more
---
6. Nevertheless
"Nevertheless" kdrama tells a romance story of the two people who have their own reasons to not be serious in love relationships, but somehow finds themselves attracted to each other. Yoo Na Bi (Han So Hee) had a very heartbreaking experience with her first love. Now she doesn't believe in love or soulmates anymore. However, her heart changes as she meets Park Jae Uhn, but she is reluctant to open up. On the other hand, Park Jae Uhn (Song Kang) is a kind of personality who is friendly with everyone but never let anyone get close to him. That is why he doesn't like dating much. But once he meets Yoo Na Bi he seems to be changing.
Here is the drama cast and characters:-
Song Kang as Park Jae Uhn
Han So Hee as Yoo Na Bi
Chae Jong Hyeop as Yang Do Hyuk
Lee Yeol Eum as Yoon Seol Ah
Yang Hye Ji as Oh Bit Na
Kim Min Gwi as Nam Kyu HyunLee Ho Jung as Yoon Sol
---
7. Rooftop Prince
"Rooftop Prince" is about a prince named Lee Gak and his three friends who time-travel from the past to the present day. They end up on a woman named Park Ha's rooftop. In this modern world, Lee Gak meets Hong Se Na, who is the reincarnation of his wife from 300 years ago. His wife's death was a mystery, so he wants to find out what happened. To solve the mystery, he plans to marry Se Na of the present day, but he's also dating Park Ha, who is the reincarnation of his wife's sister. This love triangle is complicated because he couldn't be with Park Ha 300 years ago, and history seems to be repeating itself.
Here is the drama cast and characters:-
Park Yoo Chun as Lee Kak/ Yong Tae Yong
HanJi Min as Park Ha/ Boo Yong
Jung Yoo Mi as Hong Se Na/ Hwa Yong
Lee Tae Sung as Yong Tae Mu/ Prince Moo Chan
Lee Tae Ri as Song Man Bo
Choi Woo Shik as Do Chi San
Jung Suk Won as Woo Yong Sul
---
8. Hello, Me!
Ban Ha Ni is 37 and worried about her temporary job. She's usually shy and doesn't want to stay single. But one day, her 17-year-old self from the past shows up. Younger Ban Ha Ni is different – she's cheerful and full of optimism. This unexpected meeting could change everything. With her younger self by her side, she embarks on a journey of self-discovery, rekindling lost passions, and unlocking the vibrant spirit she once had. Together, they rewrite the story of Ban Ha Ni's life, proving that it's never too late to find happiness and love.
Here is the drama cast and characters:-
Choi Kang Hee as Ban Ha Ni
Kim Young Kwang as Han Yoo Hyun
Lee Re as young Ban Ha Ni
Eum Moon Suk as Anthony/ Yang Chun Sik
Ji Seung Hyun as Yang Do Yoon
Kim Yoo Mi as Oh Ji Eun