Overview: "Race" Kdrama is a Disney+ original drama series that released on May 10, 2023. It will tell the story of a woman who despite lacking both qualifications and experience, has the will power and dedication to do her job properly when she gets a job in the PR department of a big company. "Race" stars Lee Yun Hee, Hong Jong Hyun, Moon So Ri and U-Know in the main cast. It is available to watch online on streaming platform Disney+ in selected regions.
Table of Contents
Synopsis
Genre
Cast
Air Time & Schedule
Episodes & Ratings
Still Cuts
Notes & Facts
Where To Watch Online?
Trailers & Clips
Synopsis
"Race" Korean drama tells the story of Park Yoon Jo who recently got a job as a PR professional at a large corporation where her friend Ryu Jae Min works. Even though she lacks in both qualifications and experience, Yoon Jo does her job with complete dedication.
Ryu Jae Min's personality is the exact opposite of Yoon Jo's. He is well-liked at his workplace for his skills, and he keeps his personal and professional lives separate.
At the company, Yoon Jo meets Goo Yi Jung, who is a PR specialist. Yoon Jo holds Goo Yi Jung in high regard and looks up to her. With the mentorship of Yi Jung, Yoon Jo develops both personally and professionally.
Meanwhile, Seo Dong Hoon is the CEO of the company, and he is a free-spirited personality.
Genre
Business, Romance, Melodrama
Main Cast & Characters
Lee Yun Hee as Park Yoon Jo
Hong Jong Hyun as Ryu Jae Min
Moon So Ri as Goo Yi Jung
U-Know as Seo Dong Hoon
Supporting Cast
Kim Ye Eun as Heo Eun
Baek Ji Won as Kim Hee Yeong
Jun.Q as Heo Hyuk
Yoon Ji Hyun as Kim Hoo Gil
Son Byung Ho as Jeong Goo Yeong
Jo Han Chul as Song Seon Tae
Kim Hye Hwa as Im Ji Hyeon
Yoon Geum Seon Ah
Air Time & Schedule
New Episodes every Wednesday.
Episodes & Ratings
Korean drama "Race" will have a total of 12 episodes.
Still Cuts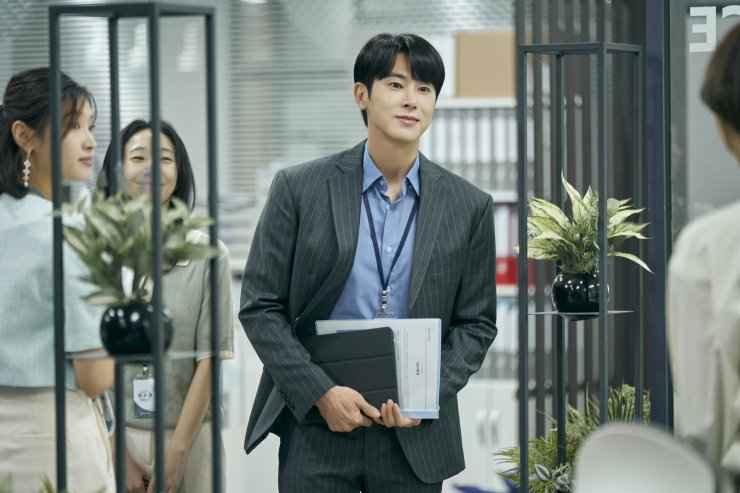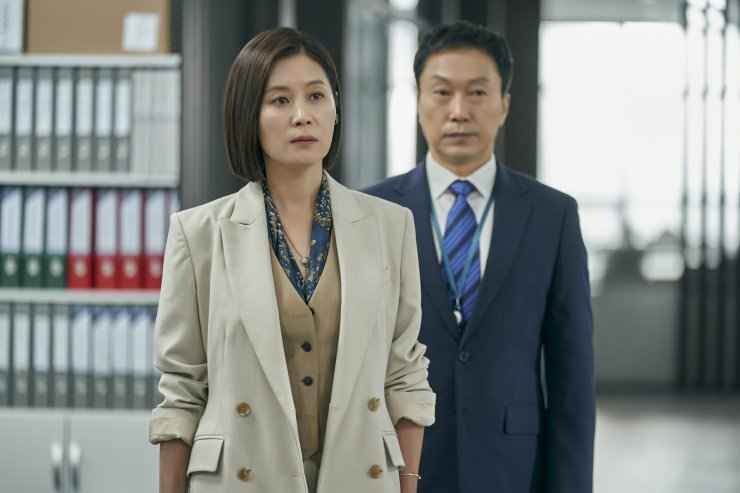 Notes & Facts
Lee Yun Hee earlier starred in Korean drama "Welcome To Wedding Hell" (2022).
Hong Jong Hyun earlier starred in Korean drama "Stock Struck" (2022).
Moon So Ri earlier starred in Korean drama "Queenmaker" (2023).
U-Know earlier starred in Korean drama "Meloholic" (2017).
Director: Lee Dong Yoon
Scriptwriter: Kim Ru Ri
Where To Watch Online?
You can watch "Race" online on Disney+ and Hulu app*.
Trailers & Clips
Episodes 1, 2, 3,……, Highlights
---
*Drama is subject to regional availability.