The best Korean Drama comes out when it has some fast-paced action scenes combined with the heartwarming love. Yes! I'm talking about the action-romance genres in Korean dramas. If you are bored from romance dramas with same tropes every time then action-romance will add a spice to your binge journey.
From finding out your husband's criminal past to falling in love with a spy, these action romance Korean dramas bring all the twists and troubles one can ever imagine. So, get ready for a journey of dark and light; that the excitement will keep you on the edge of your seat. Here are the:
12 Action Romance Korean Dramas to Watch That'll Keep You On The Edge of Your Seat
---
1. City Hunter
"City Hunter" is a classic hit, and it stars Lee Min Ho, Park Min Young, Lee Joon Hyuk and Kim Sang Joong in the main cast.
"City Hunter" tells the story of Lee Yoon Sung who is on a mission to eradicate evils from the society. He goes with a secret identity, "City Hunter". His main mission is to take revenge of his father's death from the politicians who caused it. However, unwillingly, he falls for a woman named Kim Na Na who works with him. At first, he did his best to avoid her, but after he discovered that Na Na is in danger, his feelings grow stronger for her.
A very exciting plot with a good pace, "City Hunter" will become your favourite action romance drama. The romance part of the drama is so swoon worthy. With a good amount of action and romance, this series is a must-watch package for you.
Watch On: Viki
---
2. Flower of Evil
A recent drama that got many fans crazy is "Flower of Evil". It stars Lee Joon Gi, Moon Chae Won, Jang Hee Jin and Seo Hyun Woo in the main cast.
"Flower Of Evil" tells the story of a happily married couple, Baek Hee Sung and Cha Ji Won. Baek Hee Sung is currently living the perfect life. He is good to his wife and also her daughter. But he hides a secret from his family that he was once a criminal. He changed his identity and today works as a metal craftsman. He is satisfied with the life he has. And don't want to bring back his cruel past as a criminal. Cha Ji Won, his wife who is a homicide detective, loves her job. Her perfect married life takes turn after she handles a case which is likely to open the dark secrets of her husband that he hid all the way for 14 years.
The plot not only sounds good, but it is actually a good drama to watch. And the talented actors portraying their insane characters makes it a worth to watch drama. The plot is not only intriguing, but heart-warming as well. How interesting it is to find out that the female lead's good husband has a very dark secret.
Watch On: Viki, Netflix, Prime Video
---
3. Come and Hug Me
Another drama with an appealing storyline, "Come Here and Hug Me" stars Jang Ki Yong, Jin Ki Joo and Heo Joon Ho in the main cast.
It tells a tragic story of two past lovers, Yoon Na Moo and Gil Nak Won. Both fell in love during childhood and are each other's first love. However, Yoon Na Moo's father is a psychopath serial killer, and he kills Nak Won's parents. They meet again 9 years later. Today, Yoon Na Moo is a detective and Gil Nak Won is an aspiring actress. However, they separate again. After a few more years, their fate connects them yet once again. Their love becomes stronger as they heal each other's past wounds.
It has the most beautiful storyline ever. The plot is intense, and their love is always tested. Although this series has a dark melodramatic tune, their love is a rekindling hope.
---
4. K2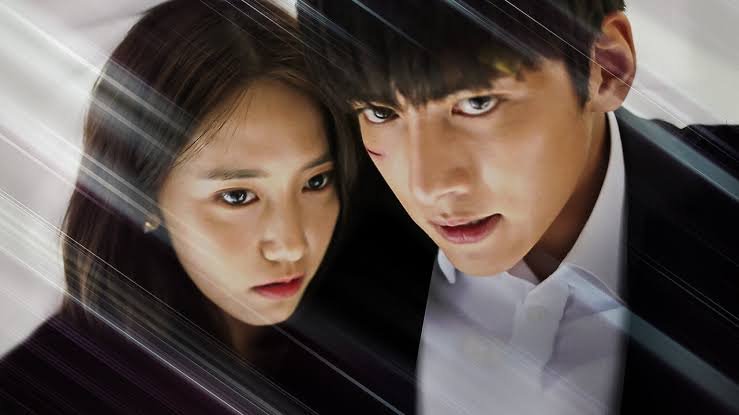 Ji Chang Wook and Im Yoon Ah starer drama "The K2" is such an astonishing action romance drama that I don't really need to introduce it to Kdrama fans because many have already watched it. Still, here is the storyline of "K2".
"The K2" tells the story of a mercenary soldier, Kim Je Ha. He was on a mission in Iraq. There he gets framed for the murder of his girlfriend, who is also a civilian. So, he runs away and becomes a fugitive. After a while, he returns to South Korea and there he gets offered to work as the bodyguard of Choi Yoo Jin. She is an illegitimate daughter of Se Joon, a man who is running for president. Both develops feelings for each other. Meanwhile, Je Ha also plans his revenge on the one who killed his civilian girlfriend.
It is another action and romance packed series that will be worth to watch. This one will take time for you to like. But once you understand the background story of it, you'll fall in love.
---
5. Healer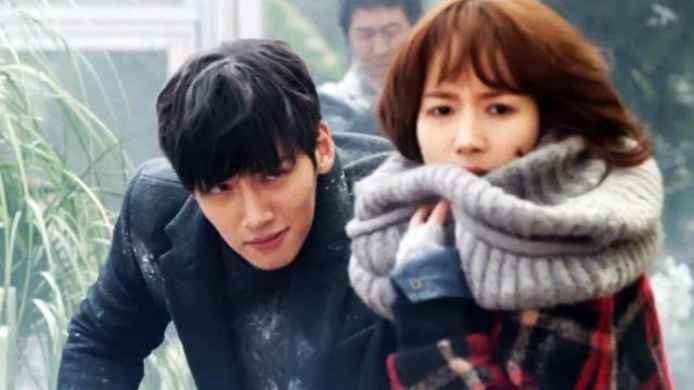 "Healer" is another hit Korean drama starring Ji Chang Wook, Park Min Young, and Yoo Ji Tae.
It tells the story of past friends who meet each other again to solve a case that happened in the past. They ran an illegal pro-democracy broadcasting station in 1992. Today one of them, Kim Moon Ho is a popular reporter who finds an ugly truth about the past. He takes the help of Chae Young Shin, a failed internet reporter with good fighting skills and Seo Jung Hoo a reporter from a second-rate local news website. They work under the code name "Healer" secretly. Soon, they become true reporters along the way.
This is the drama that made actor Ji Chang Wook popular worldwide. Although the series didn't do well in Korea, but it is loved by international fans even today. The series is packed with excitement and thrilling action scenes, along with some swoon worthy romance between Ji Chang Wook and Park Min Young.
---
6. Vagabond
Vagabond is an action thriller starring Lee Seung Gi, Bae Suzy and Shin Sung Rok in the main cast.
It tells the story of Cha Gun who wants to be an action star, but after his nephew dies in a plane crash, he gets involved in the investigation and begins to dig up information on the country's corruption. Things get serious after he sees one of the passengers alive from the same plane in Morocco. There he meets Go Hae Ri (Bae Suzy), a covert operative for the NIS. Go Hae Ri wants to support her family, and thus she chooses to be a public officer and becomes a black NIS (National Intelligent Service) agent. Together, they dig into the case and finds out a massive corruption.
Although this drama is more about action scenes, but the little sparks of romance between Bae Suzy and Lee Seung Gi are adorable. Moreover, it's actually a perfect action series that will keep you on the edge of your seat.
Watch On: Netflix
---
7. Happiness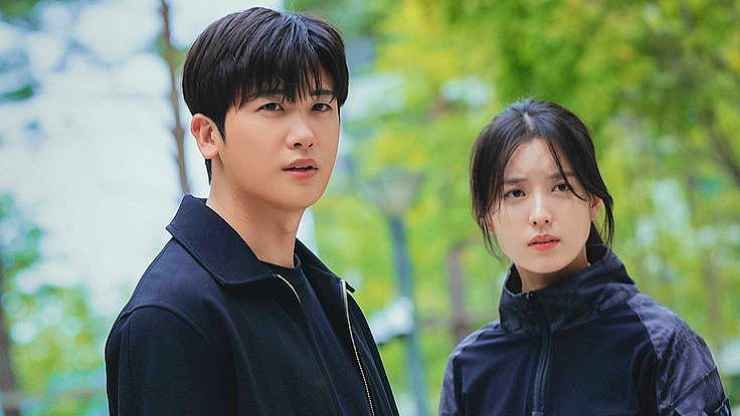 Thrilling series "Happiness" stars Han Hyo Joo, Park Hyung Shik and Jo Woo Jin in the cast.
Its story is set in the future when an infectious catastrophe is about to happen. A newly built high-rise apartment houses people from different backgrounds. However, later an infectious outbreak happens that the high-rise apartment gets sealed. The worst in the people of the apartment comes out as they struggle to survive. Han Tae Suk is the commander of the Armed Forces Medical Command. He searches for the cause and cure of the infection. Detective Jung Yi Hyun has been in love with his high schoolmate Yoon Sae Bom for a long time. Yoon Sae Bom is a tactical agent in the Seoul Police Special Operations Unit. A crisis bring Yoon Sae Bom and Jung Yi Hyun together.
This action romance series will take you on a roller coaster ride. It is a little bit like a zombie series, but even if these kinds of dramas are not your taste, you shouldn't miss out this one. It will grab your attention, and the chemistry between the leads makes the series even more worth to watch.
---
8. Vincenzo
Vincenzo is the popular Netflix original series of 2021 starring Song Joong Ki, Jeon Yeo Been and Ok Taec Yeon.
It tells the story of Vincenzo Cassano a.k.a Park Joo Hyung who is a consigliere of Mafia in Italy. At the age of 8 he was adopted by an Italian family. He flees to South Korea (his motherland) to finish some undone business, but gets stuck between the war of the tenants of Geumga Plaza and Babel Group. 1.5 tons of Gold are stashed inside Geumga Plaza that Babel Group took illegally. Now Joo Hyung must reclaim it. He also meets Hong Yoo Chan a lawyer at Jipuragi Law Firm who can do anything just to win her case. They both join hands and use their methods to deal with Babel Group and injustice.
"Vincenzo" is the kind of drama which is full of action, comedy, and suspense. The chemistry of our leading couple Song Joong Ki and Jeon Yeon Been is on fire here. This pair is full of SWAG, just like a webtoon's mafia couple.
Watch On: Netflix
---
9. Iris
One of the most expensive drama of its time, "Iris" stars Lee Byung Hun, Kim Tae Hee, Jung Joon Ho and more in the main cast.
"Iris" tells the story of Hyeon Jun and Sa Woo who are best friends working in NSS (National Security Service) of Korea. Both fall for agent Seung Hee. Sa Woo let Hyeon Jun win the heart of Seung Hee. However, after Hyeon Jun goes on abroad mission, Sa Woo tries to impress Seung Hee again. Later on, an accident causes Hyeon Jun and Seung Hee to an illusion that both of them have died. After a few years, Hyeon Jun comes back to Korea and finds out that a group called "IRIS" is set to stop the two Korea from reuniting.
"Iris" is full of action, revenge, and a pinch of romance which is worth to watch. It has interesting plot twists that will definitely keep you on the edge of your seat. The cast of the series has done an excellent job in portraying their characters. This is a classic drama that you must watch once.
Watch On: Netflix, WeTV
---
10. Snowdrop
Worldwide famous BlackPink's Jisso first Korean drama "Snowdrop" stars Jung Hae In, Yoo In Na and more in the main cast.
"Snowdrop" Korean drama tells the tragic story of two people, set against the backdrop of the 1987 Democracy Movement of Korea. Eun Young Ro is in the first grade of Hosoo Women's University. She falls in love with Im Soo Ho at first sight, whom she met on a blind date. One day, Im Soo Ho jumps into the dormitory at the University all covered in blood. He is suspected of being a North Korean spy, but Eun Young Ro doesn't believe it. So, she hides him from others in her dormitory. What will happen when Young Ro will find the truth?
It has a very intriguing plot. Some scenes in the drama creates so much curiosity that I'm sure you'll enjoy watching it. The casting is so good. It even manages to put humor in its dark tone. And also the poignant romance of the two will break your heart.
Watch On: Disney+
---
11. Big Mouth
Another star-studded massive hit Action Romance series "Big Mouth" stars Lee Jong Suk, Im Yoon Ah, Kim Joo Heon, Ok Ja Yeon and Yang Kyung Won.
"Big Mouth" tells the story of a third rate lawyer, Park Chang Ho whose win percentage is only 10%, still he always talks great about himself. Due to this habit of Park Chang Ho, he is popularly known as 'Big Mouth'. One day, his nickname 'Big Mouth' gets confused with the name of a genius conman, 'Big Mouse'. As a result, Park Chang Ho gets associated with a murder case related to him, and he gets arrested. Now he is forced to go deep into the criminal's case and expose the bad deeds of powerful, greedy people to protect his family.
If I say this drama is 'perfect' then I won't be wrong. It has a very engaging script that creates the right amount of suspense and curiosity, great actors and directing. You'll surely finish it in one day, as you'll be eager to find who is 'Big Mouse'?
Watch On: Hulu, Disney+
---
12. The Spies Who Loved Me
Starring Yoo In Na, Eric Mun and Im Joo Hwan in the main cast,
"The Spies Who Loved Me" tells the story of a wedding dress designer, Kang Ah Reum. She is married to Jun Ji Hoon whom she thinks is a travel writer. However, in real he is a secret agent. They get divorced without Ah Reum finding about his true job. Later she gets married to Derek Hyun who is also a spy. But again, Ah Reum doesn't know about it. Her life becomes complicated when one of her friend gets involved in a case.
This drama is a bit underrated and is not everyone's taste. But those who have liked it, cannot stop praising about it. Its storyline is more on the romance side, but the spy thing going on in the background makes it overall an exciting watch.
Watch On: iQIYI
---