Sometimes you just need break from all those Korean romance dramas and cheesy couples or these kind of dramas are just not your type and you always look for something with suspense, thriller and mystery. Police and detective kind of dramas always comes in mind when you are looking for such genres to watch.
So here I have collected some police and detective genre latest completed, ongoing and upcoming dramas from 2020 that will be all you need.
1. The Game : Towards Zero
"The Game: Towards Zero" drama told the story of two people who join hands to solve the mysterious murder cases. One of them is detective Joon Young (Lee Yeon Hee) while the other is Kim Tae Pyung (TaecYeon) who can see the deaths of other people. However he cannot see the death of Joon Young. Goo Do Kyung (Lim Joo Hwan) is a forensic medical examiner.
---
2. Tell Me What You Saw
"Tell Me What You Saw" drama told a crime cum thriller story that revolved around a genius yet short tempered profiler Oh Hyun Jae (Jang Hyuk) and a detective named Cha Soo Young (Choi Soo Young) who has a strong memory. Both hunt down a serial killer named Hwang Hwa Young (Jin Seo Yeon) who was believed to be dead.
---
3. The Cursed
"The Cursed" drama told the story of reporter Im Jin-Hee (Uhm Ji Won) who discovers a girl named So Jin (Jung Ji So) while covering a violent case of an IT company called Forest. So Jin is possessed and has some special powers. Jin Jong-Hyun (Sung Dong Il) is the chairman of Forest and Jin Kyung (Jo Min Soo) is the head.
---
4. Nobody Knows
"Nobody Knows" drama story revolved around Shinsung Middle School's science teacher Lee Sun Woo (Ryu Deok Hwan) and the team leader of the Violent Crimes Section of the Metropolitan/Provincial Special Detective Division Cha Young Jin (Kim Seo Hyung). Cha Young Jin after loosing her best friend in a serial murder case decides to become a homicide detective. After 19 years she comes to know the evil truth of the same murderer who killed her friend. The drama will focus on the conflicts between adults among which some are bad and some are good, in a boy's life.
---
5. Memorist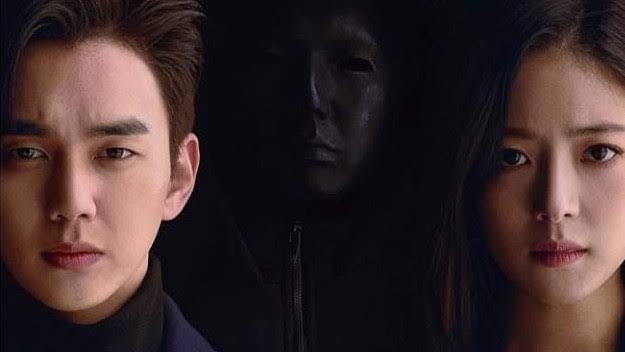 "Memorist" drama told the story of a detective named Dong Baek (Yoo Seung Ho) who has supernatural powers. One of the case about serial murders that he took caused him to lose his memory. He then works with a genius profiler named Han Sun Mi (Lee Se Young) to hunt down the serial killer.
---
6. Rugal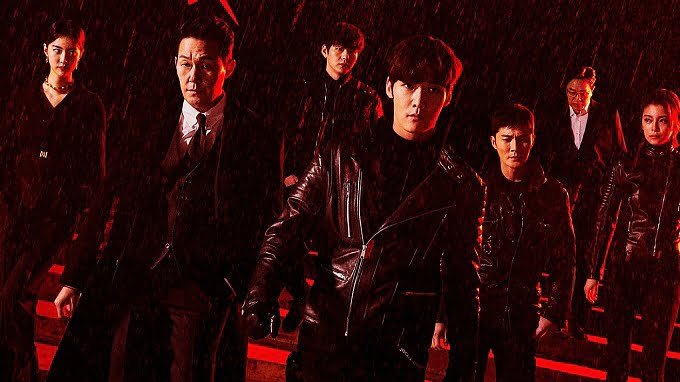 "Rugal" drama told the story of a police officer Kang Ki Beom (Choi Jin Hyuk) who attempts to bring down Argos which is a nationwide criminal organization. Due to this, one day people of Argos murder his wife and cuts off his eyes. He then receives treatment at Rugal's biotechnology which gives him artificial eyes. These eyes have special powers in them and Ki Beom then uses his new powers to finish the criminal organization.
---
7. 365 : Repeat The Year
"365 : Repeat The Year" drama told the story of 10 people who goes back in time about one year before and end up in unexpected situations. Ji Hyung Joo (Lee Joon Hyuk) is a detective in the violent crimes division and Shin Ga Hyun (Nam Ji Hyun) is a popular webtoon artist. Both are among the 10 people who go back in time.
---
8. The King : Eternal Monarch
"The King: The Eternal Monarch" drama told a parallel world story which involved a modern day Korean emperor named Lee Gon (Lee Min Ho) who tries to close the door between the two worlds and detective Jung Ta Eul (Kim Go Eun) of the Republic of Korea who struggles to save the lives of her loved ones. In parallel world she is Luna, a criminal. Jo Eun Seob (Woo Do Hwan), a public service worker in the modern world and in parallel world he is Jo Young, bodyguard of the emperor Lee Gon. Together Lee Gon and Jung Ta Eul end up fighting against the evil.
---
9. Team Bulldog : Off Duty Investigation
"Team Bulldog: Off-duty Investigation" tells the story of 5 people from different jobs who team-up to solve cases. Those include a dogged police detective, an enthusiastic PD of a TV investigative show, a former criminal profiler, a legendary fighter, and a former ace pathologist.
---
10. The Good Detective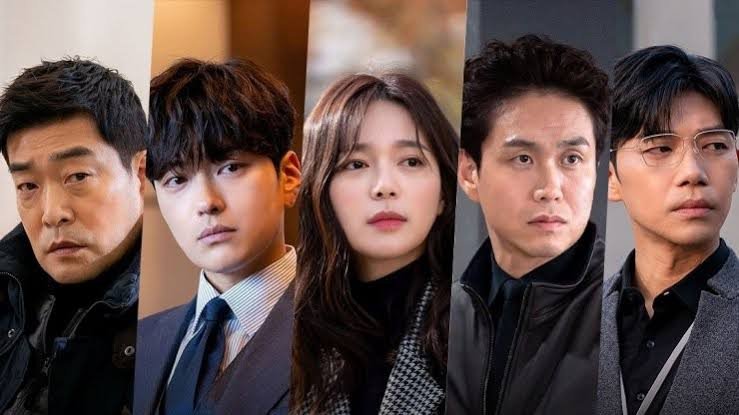 "The Good Detective" also called "Exemplary Detective" drama will tell a story about the race between good and bad people. Where one group works to expose the truth while the other tries to cover it up.
---
11. She Knows Everything
"She Knows Everything" also known as "Miss Lee Knows" story will revolve around an apartment complex and the mysterious events that happen at the complex after it goes under reconstruction. Lee Goong Bok (Kang Sung Yeon) is a real estate agent there and is of prying nature. Detective Cheol Ho (Jo Han Sun) takes the case.
---
12. Graceful Friends
"Graceful Friends" will tell the story of married life of Ahn Goong Cheol (Yoo Joon Sang) and Nam Jeong Hye (Song Yoon Ah). Ahn Goong Cheol is a general manger of High-Five Chicken franchise and Nam Jeong Hye is a psychiatrist. Their peaceful life takes turn after a murder case that happened at the backdrop of their town, where mostly married couple live.
---
13. Train
"Train" will tell the story of a man whose girlfriend becomes the victim of a serial murder. Whereas in the parallel world his girlfriend is still alive. So he decides to protect her there. Seo Do Won (Yoon Si Yoon) is the leader of a violent crimes police team. Han Seo Kyeong (Kyung Soo Jin) is an honest prosecutor and is quite expressive, while in the other world she is a homicide detective who doesn't have feelings.
---
14. Flower Of Evil
"Flower Of Evil" drama will tell the story of Baek Hee Sung and Cha Ji Won. Both are husband and wife. Baek Hee Sung who was once a criminal, changes his identity and now works as a metal craftsman. Right now he is satisfied with the life he has and don't want to bring back his cruel past as a criminal. Cha Ji Won his wife is a homicide detective who wants to find the truth. She loves her job.
---
15. Missing : They Were There
"Missing : They Were There" also known as "Missing : The Other Side" drama story will center around a mysterious village called Duon which has the souls of the people who went missing and an investigation to find their reason of missing.
---
16. Stranger 2
"Stranger 1" told the story of a prosecutor who don't show much emotions. He gets involved in a murder case which revealed the ugly truth of his attorney's office. He then join hands with a police officer to solve the case. Season 2 is likely to show the feud and tense environment between prosecutors and police officers over an issue.
---