Last year, many big names in the Korean drama world decided to spend their life with their other half.
These Korean actors and actresses have always delivered us the best love stories through acting. Well! It was finally in 2022 that they got to fulfill their own love story and fairytale-like wedding.
And trust me, when you'll read about their love stories, you'll realize that they had their own Korean drama going on!
So from Son Ye Jin to Gong Hyo Jin many got married last year. And do you know who caught the bouquet at Son Ye Jin and Hyun Bin's wedding? Well! Let's find out, you'll be shocked. 🥰
---
Jang Nara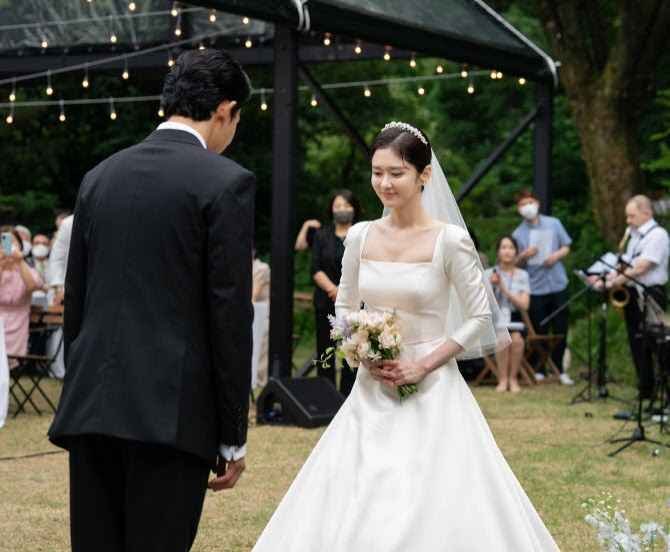 This lovely actress gave us a surprise last June that she will soon marry her non-celebrity boyfriend whom she has dated for 2 years. Her husband is six years younger than her, and he is in the video work. According to Jang Na Ra he is a person with a beautiful smile, having kind and genuine heart. And that she is happy to marry such a person.
Jang Na Ra's ideal type of man was someone who is healthy and kind-hearted. On 26 June 2022 the actress finally tied knot with her ideal type at 41 years of age. There was also a video of her co-star from Korean drama "VIP", Lee Sang Yoon shouting congratulations to the actress as she was walking down the aisle.
---
Park Shin Hye & Choi Tae Joon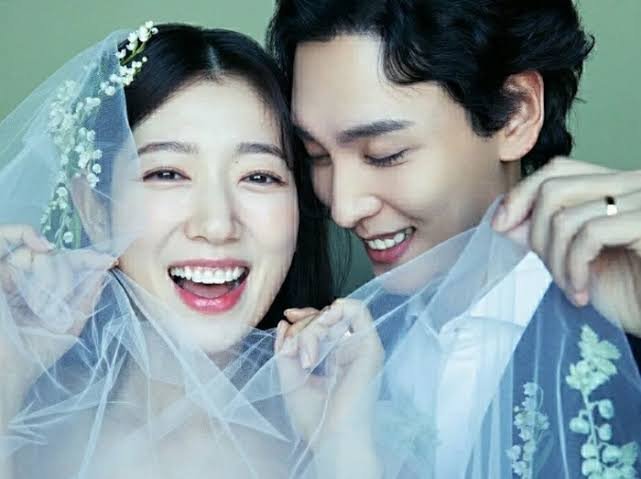 Having the title of 'Nation's little sister' Park Shin Hye started her career as a child actress. Her first Korean drama was back in 2003 called "Stairway to Heaven". Over the time, the actress has revealed her ideal type as someone who is tall and a man she can lean on. The actress has never been in dating rumours over the long period of her acting career.
It was in March 2018, Park Shin Hye confirmed her relationship with actor Choi Tae Joon and that they have been dating for 1 year. The two were both students at Chung Ang University and developed a close relationship after debuting. Ah! So, it was a friends to lovers thing. Soon they tied knot on January 22, 2022 in Seoul privately and the 32-year-old actress was also pregnant. On May 31, 2022 the couple announced the birth of a baby boy.
---
Son Dam Bi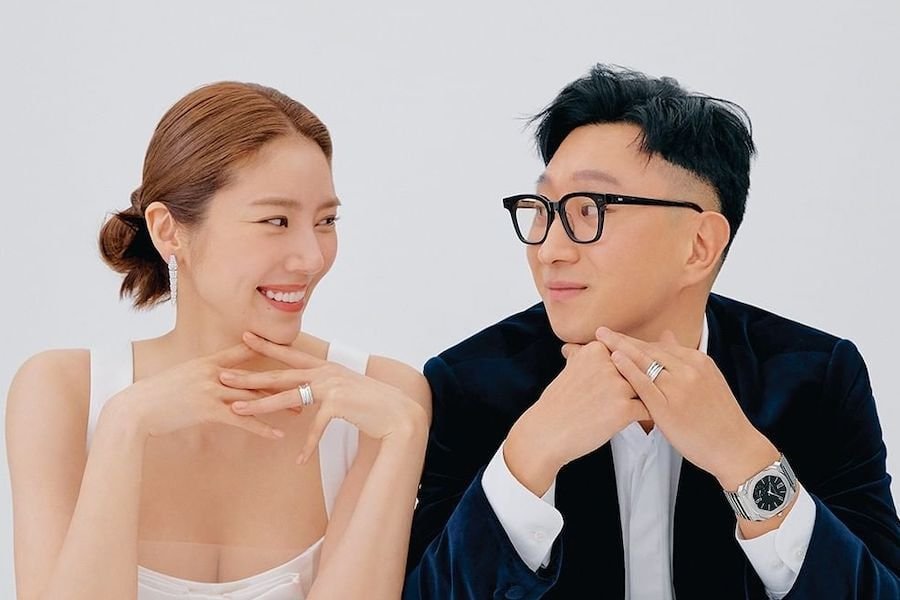 Known as the female version of the "Rain" singer, actress married former South Korean national speed skater Lee Kyou Hyuk on May 13, 2022. The two started dating in September 2021. You'll be shocked and feel swooning when you hear their love story.
During the broadcast of SBS's "Same Bed, Different Dreams 2 – You Are My Destiny," then engaged couple told the viewers about how they first dated each other in 2011. The two exchanged numbers after appearing in the variety program of SBS's figure skating program "Kiss and Cry." Both dated each other for 1 year however due to Lee Kyou Hyuk's training abroad, the two have to put their feelings aside and break-up. Then 10 years later, the two fatefully met again and soon decided to marry. Wow! So, marrying your soulmate is real.
---
Hyun Bin & Son Ye Jin
This is the most talked about wedding of 2022 and why not! Hyun Bin & Son Ye Jin have always been in the dating rumours and each time they denied. After their massive hit series "Crash Landing On You", the rumours of them dating spread even more. It was on January 2021 the two confirmed their relationship, and they finally tied knot on March 31, 2022.
They had a private wedding ceremony. From the official pictures, the wedding looked dreamy and fairy tale like. Son Ye Jin looked pretty in all her wedding dresses, which is rumoured that she wore 5. The two became parents of a baby boy on November 27, 2022.
---
Park Ji Yeon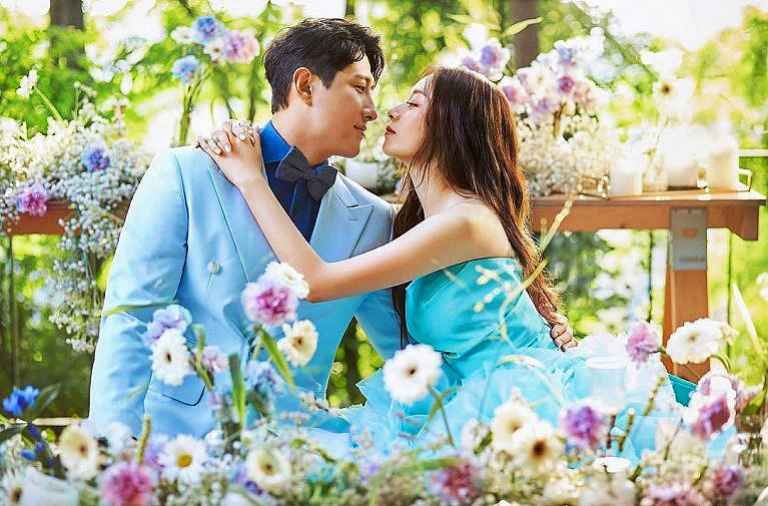 T-Ara's Park Ji Yeon Ideal type has always been a friendly and kind person. For her, someone who is just kind will be enough for her. The singer-actress was once in a relationship with actor Lee Dong Gun. It was shocking for the fans as the two had an age gap of 13 years. However, it didn't last long.
On February 10, 2022, Park Ji Yeon wrote a letter to fans on Instagram announcing her marriage to her boyfriend to whom she dated for one year. She met the baseball player Hwang Jae Gyun through acquaintance. According to the actress, Hwang Jae Gyun is always considerate of her, takes care of her, and taught her what happiness is. She even called him a gift that life has given her. They married in a private ceremony on December 10. Park Ji Yeon friends, IU and Lee Hong Ki sang the congratulatory song for the couple.
---
Hwang Bo Ra & Cha Hyun Woo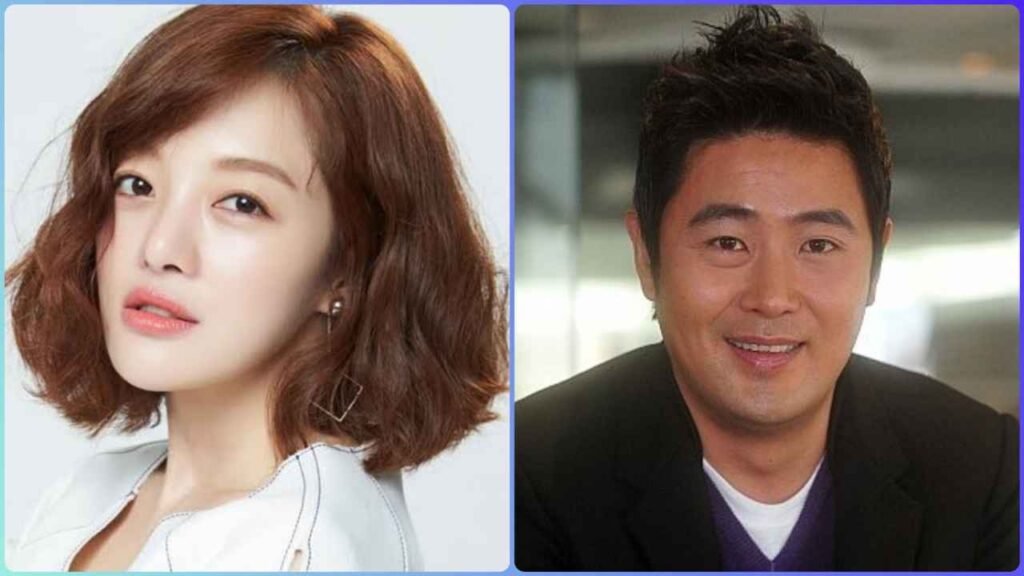 You may have seen actress Hwang Bo Ra in supporting roles in many famous Kdramas like "Vagabond", "Business Proposal", "Dali and the Cocky Prince" and many more. Hwang Bo Ra started her career in 2003 and became popular after she played a quirky-looking "cup noodle girl" in a ramyeon commercial. She has also won Best New Actress at the Busan Film Critics Awards and Director's Cut Awards for her role in Korean movie 0"Skeletons in the Closet".
Hwang Bo Ra was in relationship with Kim Young Hoon who is the CEO of her agency, Workhouse Company since 2013. Kim Young Hoon was previously active as actor Cha Hyun Woo. Interesting thing is that she became the daughter-in-law of veteran actor Kim Yong Geon. In an episode of 'Same Bed, Different Dreams 2.' the actress revealed that they registered their marriage first because they had to be a legally married couple to freeze her egg. The couple tied the knot on November 6, 2022 and Comedian Kim Jun Ho hosted their wedding ceremony as an MC.
---
Go Won Hee
Began her career as a commercial model, actress Go Won Hee has starred in many hit Korean dramas like "Strongest Deliveryman", "Laughter in Waikiki" and many more. During her acting career, the actress has been in a relationship for 3 years with her KBS's "The Stars Are Shining" co-star Lee Ha Yul. However, both parted ways.
On September 16, 2022 the actress' agency announced that she will be getting married in October to a non celebrity in a quiet ceremony. According to the sources, her boyfriend is the chairman of a company that produces diet supplements. Go Won Hee finally tied the knot on October 7, 2022. In a message, she shared with her fans, Go Won Hee said that the time spent together with her significant other made her realise that they are each other's love.
---
Gong Hyo Jin & Kevin Oh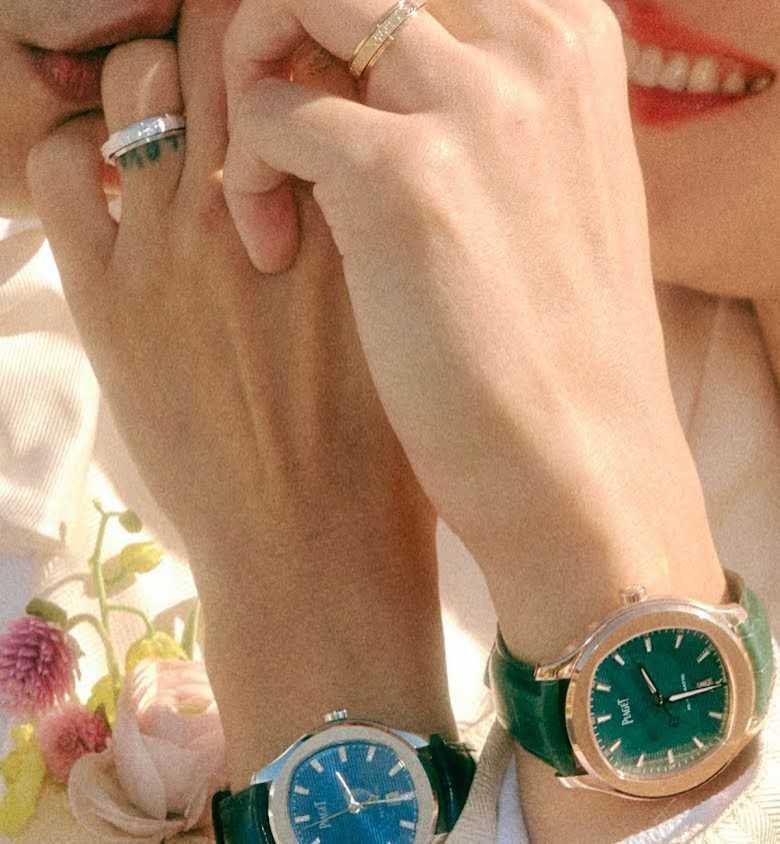 It was Gong Hyo Jin who caught the bouquet at Son Ye Jin's wedding. And right after few months of Son Ye Jin and Kim Woo Bin's wedding, Gong Hyo Jin announced marriage plans with her much younger boyfriend Kevin Oh in August. Kevin Oh is a singer who won Season 7 of "Superstar K" and also competed on "Super Band." He is 10 years younger than the actress.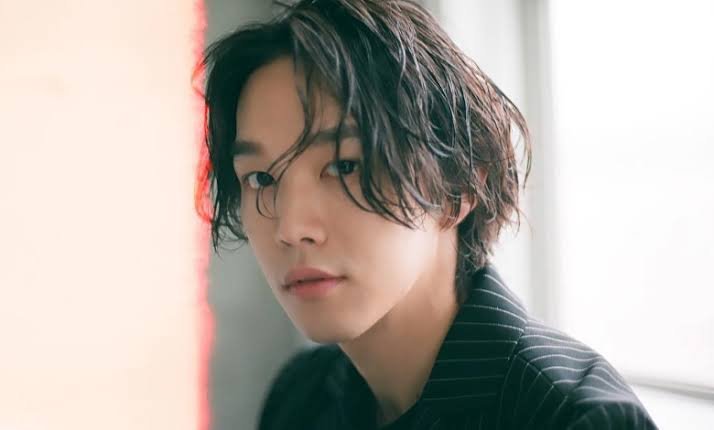 The queen of romantic comedies, Gong Hyo Jin made her relationship public on April 1, 2022, and soon they got into marriage rumours. And the rumour came true on October 11 as the two tied knot in a private ceremony. Gong Hyo Jin constantly teased the fans on Instagram with photos. In one of the photo shared by the actress, she is seen half, wearing the wedding gown with Kevin's sneakers lying by the side. Her captain reads, "my one and only..i'm ready!". Truly, love sees no age.
---
Namgoong Min & Jin Ah Reum
This star couple also has a beautiful love story to share. Namgoong Min & Jin Ah Reum first met each other on the set of 2015 film "Light My Fire". At that time, Namgoong Min was directing the film while the model and actress Jin Ah Reum was acting. According to an interview by Jin Ah Reum it was Namgoong Min who showed the interest first. The actor sent her a very sweet text saying, 'I really like you. Will you trust me and date me?'. The actress didn't respond, but decided to meet. Somehow, that day they met, became their first day of relationship.
Jin Ah Reum further said that Namgoong Min calls her 'baby' and she calls him 'honey.'" Oh! How sweet they are. Ever since, their relationship has been going strong and the two finally tied the knot on October 7, 2022.
A big congratulations to all the newlyweds from Koreanallday!
---