"Extraordinary Attorney Woo" has made an extraordinary success in the entertainment world.
But do you know some Extraordinary facts about the Korean drama that'll peak your interest?
"Extraordinary Attorney Woo" tells the story of the journey of a genius Autistic lawyer. It aired its final episode on 18 August 2022.
---
1. Director Waited 1 Year to Cast Park Eun Bin as Woo Young Woo
According to an interview with Allure magazine Korea, actress Park Eun Bin got the offer for "Extraordinary Attorney Woo" at the same time as her previous hit drama "The King's Affection".
Park Eun Bin stated that she didn't want to miss the opportunity as according to her "Extraordinary Attorney Woo" was a good project. But at the same time, she felt burdened and challenged to take the role of Woo Young Woo, so she rejected the role many times.
But Director Yoo In Shik and writer Moon Ji Won had trust in Park Eun Bin, so they decided to wait for her. And it was almost after a year the actress took the role. And it was all worth it! Agree?
---
2. Episode 7 and 8 of "Extraordinary Attorney Woo" alone Took 5 Months to Shoot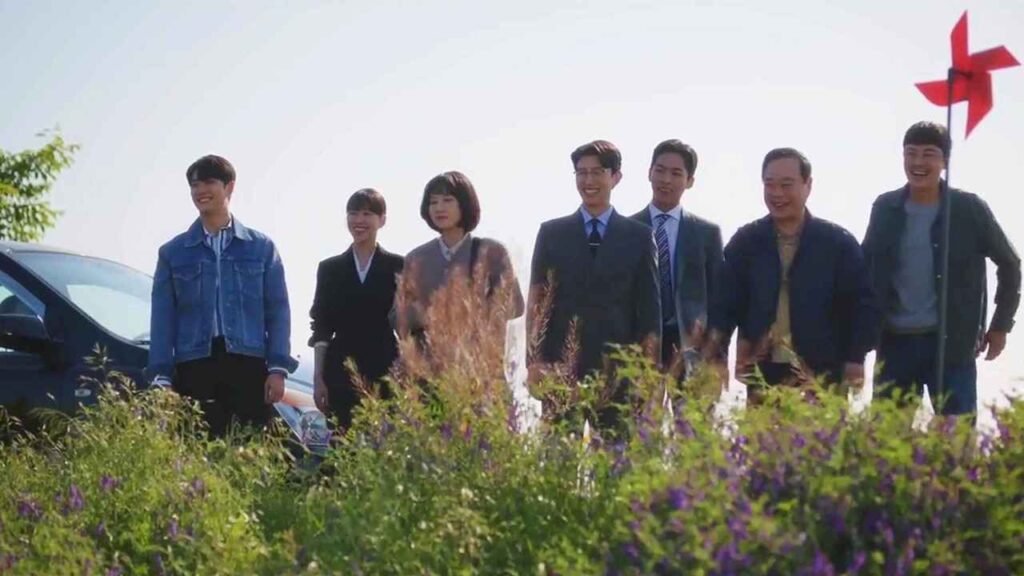 When asked what were some memorable moments on set in a swoon interview of "10 questions about Extraordinary Attorney Woo", Park Eun Bin answered that she has many memorable moments, but personally, she found the Sedeok-Dong lawsuit most memorable.
That is because this was their first case that took two episodes of the series, and it almost took 5 months to shoot it.
The actress further added that since they have to film sometimes in Jeju and sometimes outside the city, she had memorable moments of sharing meals and good time with the cast during those days.
Watch Here:
---
3. The Revolving door Scene in the First Episode of "Extraordinary Attorney Woo" was Edited
In another questioning round of Netflix interview when Kang Tae Oh asked how many times did Junho say "1-2-3" in the revolving door scene. Then after correctly answering the question, Park Eun Bin further depicted a little about the scene.
She said during the filming of this scene, the actress spun around alone with a body-worn camera. A lot of advanced filming techniques and efforts went into this beautiful scene.
Later, she added that she was proud to see that scene. No wonder! It was beautiful.
Watch Here:
---
4. Inspired by Real Life of an Autistic Scientist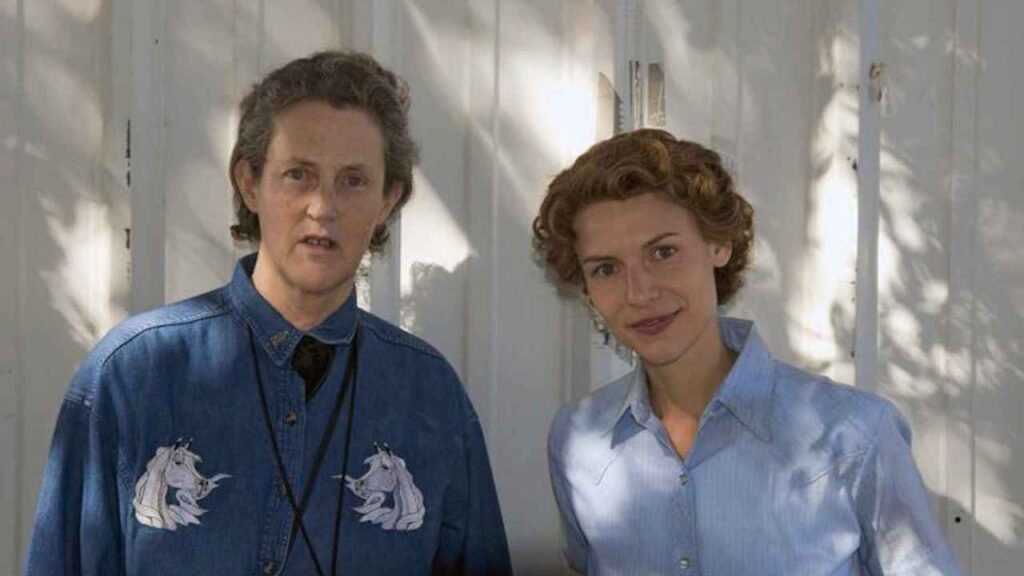 According to an article published by Hankook Ilbo production team, ENA revealed that the character of Woo Young Woo was created by referring to the life of Temple Grandin.
She is a professor at Colorado State University, USA, and is known as a world-class zoologist. Temple Grandin was diagnosed with autism at the age of 2 and according to doctors, she needed special care.
In an interview by CNN Temple Grandin revealed that she also faced bullying and teasing in her school. Yet, she became successful and often speaks about her experience with autism.
There is also a movie about her life called "Temple Grandin". The movie is available on Disney+ Hotstar.
Watch Here:
---
5. There is an Attorney just like Woo Young Woo in Florida
Haley Moss is Florida's first practicing lawyer with autism. She is an attorney, contemporary American pop art artist, author, and advocate for people with disabilities.
She was diagnosed at age three with high-functioning autism. Here is more information about her on Wikipedia.
According to her, everything shown in "Extraordinary Attorney Woo" was right on point, and she could relate a lot to it. Haley Moss said that she also faced bullying and used noise-canceling headphones while walking, just like Woo Young Woo.
Her journey with autism relates a lot with that of the fictional character Woo Young Woo.
Listen from herself here:
---
6. In Talks for an American Remake
According to JTBC news, the production company ASTORY of "Extraordinary Attorney Woo" shared the news that they have received a proposal for a remake from the United States, and their production company is currently reviewing the offer.
---
7. "Extraordinary Attorney Woo" is Kang Tae Oh's last Project before Joining the Korea's Mandatory Military Service
Started his career in 2013, actor Kang Tae Oh has faced many ups and downs during his journey towards success. "Extraordinary Attorney Woo" was extra special for the actor, as he literally rose to stardom due to this series.
So, it is true (by the words of Kang Tae Oh), the actor is not very disappointed for his 2 year of hiatus due to mandatory military service which every man in South Korea has to attend once in their lifetime. He'll be joining the military service on 20th September 2022.
---
8. Kang Tae Oh and Ha Yoon Kyeong has earlier Appeared together in a Short drama
Kang Tae Oh and Yoon Kyeong Ha who played the role of Woo Young Woo's friend at the law firm has formerly worked together in a short drama called "Effect of a Finger Flick on a Break-Up".
It tells the story of a girl who realizes that her long-time boyfriend doesn't love her much after he flicks a finger in her head. They share a very little screen time together.
---
9. The Drama will be Adapted into a Webtoon
You might have heard a lot about Korean dramas based on a Webtoon, but it is rare for a drama to be adapted into a Webtoon. And here "Extraordinary Attorney Woo" has already been adapted into a Webtoon series.
It released on 27 July 2022 on naver Webtoon and will have a total of 60 episodes. First three episodes has already released. Read here
---
10. Ratings Increased Drastically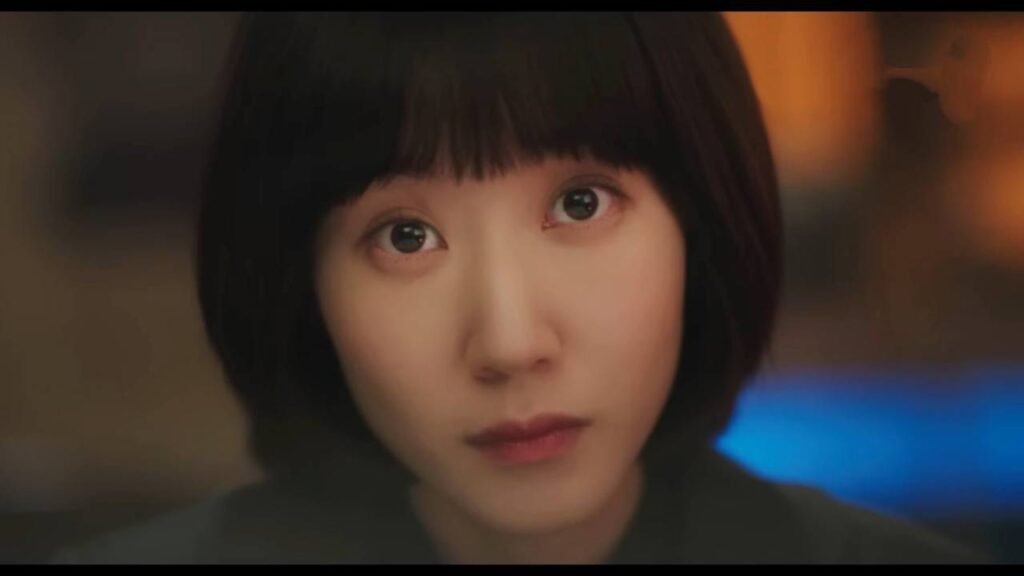 The first episode of "Extraordinary Attorney Woo" recorded a nationwide viewership rating 0.9%.
But by the 5th episode its ratings increased by 10x and in the finale it recorded 17.5% nationwide ratings, making it the seventh-highest rated drama in Korean cable television history and sixth-highest rated television drama by the number of viewers.
It was also the second most watched non-English show, for the week of July 18 to 24 on Netflix, and remained at the Top in more than 20 countries.
---
11. Faced Criticism
Besides being a top Korean drama, "Extraordinary Attorney Woo" also faced criticism from some.
Many netizens criticized that the drama didn't actually depict the true nature of autistic people. And the fact that Woo Young Woo is a genius person with autism is very very rare.
And according to netizens, they have fantasized autistic excessively much, that it feels unreal.
Many autistic people have also come forward with mixed reactions about the series. They claim that it's a yes and no, if we elaborate on how much accuracy "Extraordinary Attorney Woo" has achieved in showing autism.
---
12. Park Eun Bin Instagram followers went from 800,000 to 2.6+ million followers after "Extraordinary Attorney Woo" aired. Here is the actress' Instagram account. Are you following her?
---
13. A total of 169 Guest Appearance
Each episode of "Extraordinary Attorney Woo" had a new case and so with each new case, we had many guest appearances in the series who made the series an entertaining watch.
You'll be shocked to know that it had a total of 169 cameos including various actors and actresses like Shin Ha Young, Lee Do Kyung, Yoon Yoo Sun, Choi Dae Hoon, Kim Hi So Ra and more.
You can get the complete list here.
---
14. A musical remake for "Extraordinary Attorney Woo" is also in the works. It is expected to release in 2024.
---
15. Created a Trend that Even BTS did
Woo Young Woo and her friend Dong Geu Rami greeting style "Woo-to-the-Young-to-the-Woo, Dong-to-the-Geu-to-the-Rami" has now become a TikTok trend.
It is going so much viral that even BTS' Jimin and RM did it (see fact 16).
Not only them, but recently, Cha Eun Woo also did it at his fan signing event in response to a fan.
Recently, on Instagram, YoonA and an SNSD member also shared their version of the story. Have you tried it too?
---
16. BTS RM also watched "Extraordinary Attorney Woo"
RM from BTS mentioned 'Extraordinary Attorney Woo' on the global fan community platform 'Weverse'. He replied to an ARMY on the platform, that he's currently watching the ENA series.
Also on July 27, BTS' official YouTube channel uploaded a video with 'j-hope 'Jack In The Box' Listening Party Event Sketch'. In the video, when Jin asks RM, "Namjoon [RM], how do you say hi to celebs?" To this, RM replies wittily, referring to 'Extraordinary Attorney Woo', as he says, "Just go to the celeb and say "Bang to the Tan to the Jin". After, Jimin also joins him.
Watch here:
---
17. The famous Greeting style was Invented by actress Joo Hyun Young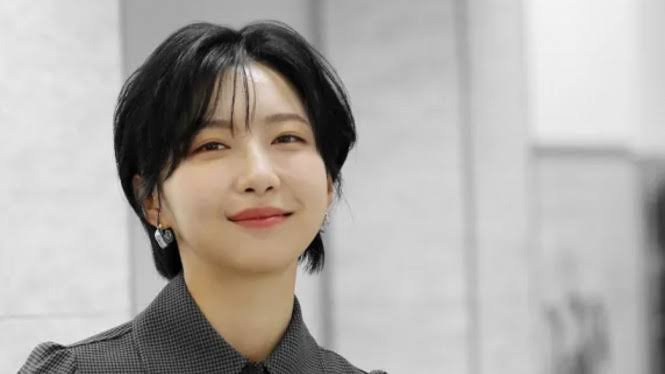 When asked about the famous "Woo-to-the-Young-to-the-Woo, Dong-to-the-Geu-to-the-Rami" trend in an interview, Park Eun Bin replied that originally the script had a different kind of greeting.
But then Joo Hyun Young came with her version and taught it to her. According to Joo Hyun Young she got the inspiration for it from the lyrics of a Big Bang song. No doubt! It came out of pure emotions. Source
---
18. Bae Suzy sang an OST for "Extraordinary Attorney Woo"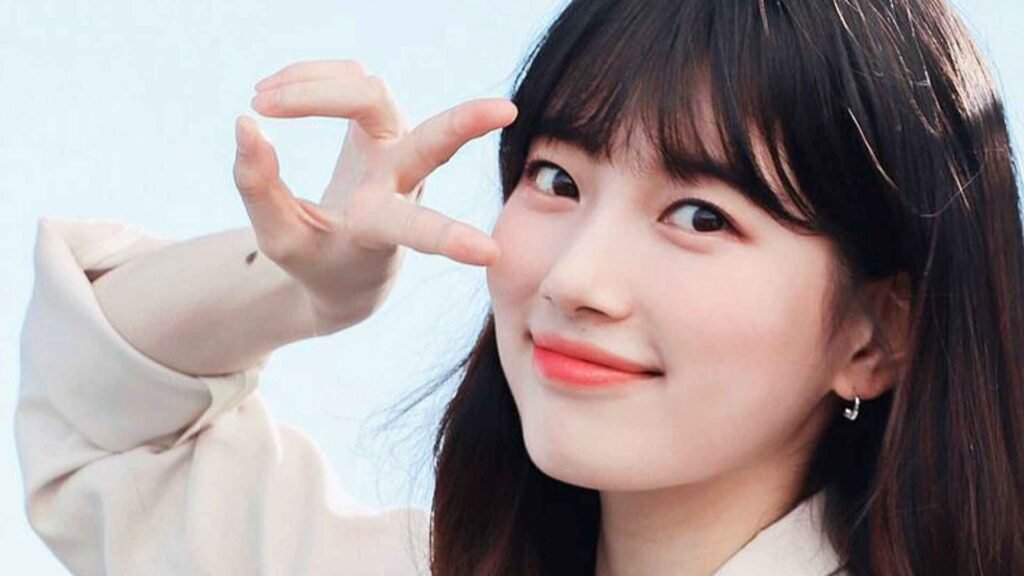 It is true that singer-actress Bae Suzy gave her voice to an OST for drama "Extraordinary Attorney Woo". Her song "Inevitable" released on July 21st. It was also played during the first kiss of Woo Young Woo and Lee Junho. Listen here:
---
19. Park Eun Bin herself sang an OST in the drama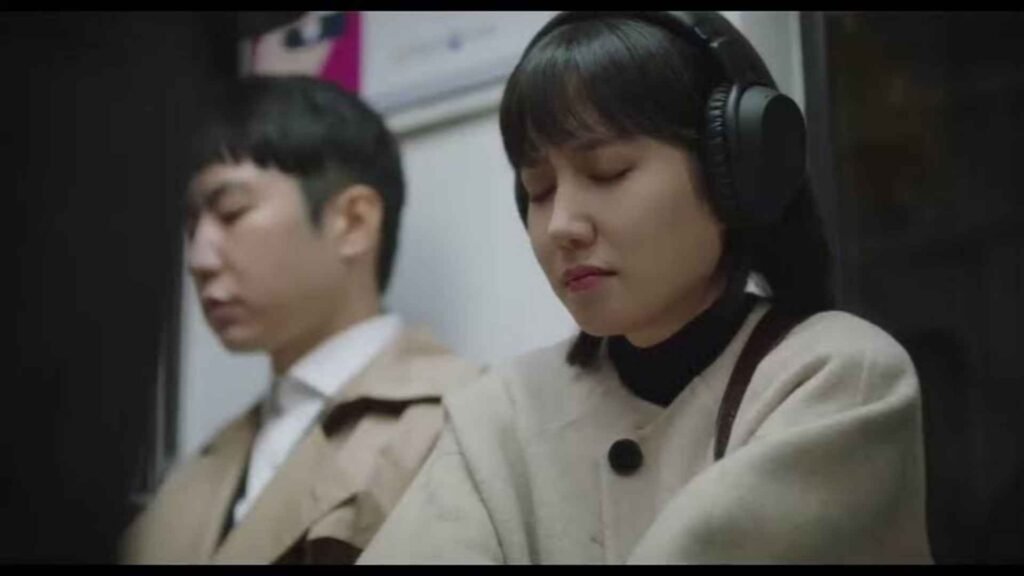 You'll be shocked to know that the main lead actress of "Extraordinary Attorney Woo" herself sang an OST for the series. It's called "The Blue Night of Jeju Island". Truly our actress is full of talents. Listen here:
---
20. Hackberry tree will Now Become a Natural Monument in South Korea's Dongbu Village
Remember the Sodeok-dong village case in episode 7 and 8 of "Extraordinary Attorney Woo" where a fictional village named Sodeok-dong was in danger of being split in two, due to a road construction plan.
In that case, the town's iconic 500-year-old Hackberry tree located on a small hill on top of the village was to be cut down. The villagers believed it could be a beautiful tourist spot.
Well! In real life, the tree is located in Dongbu Village in Bukbu-ri, Changwon, and has been under protection by the local government since 2015.
After the success of "Extraordinary Attorney Woo" the villagers see many tourists around the tree. So today, according to Korea Times, the CHA is considering to make it a natural monument after the experts do on-site inspection.
---
21. Park Eun Bin took Help of Professionals for her Role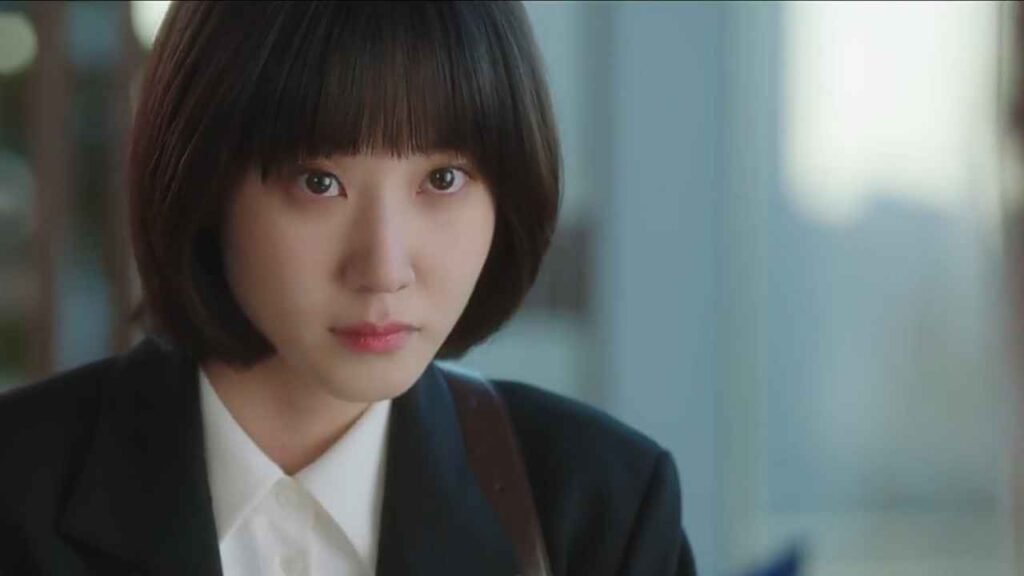 As mentioned in fact number 1 Park Eun Bin was very nervous and felt challenged to take the role of Woo Young Woo, so when she finally accepted it, she decided to take the professional advice.
During the interviews, Park Eun Bin also stated that she studied the diagnostic criteria of the autism spectrum and tried to make her own version of Woo Young Woo considering it.
---
22. Some Cases in "Extraordinary Attorney Woo" were Inspired by Real Life
It is fascinating to see the cases the excellent execution and detailing of the cases covered in "Extraordinary Attorney Woo". It is because some of these cases are actually inspired by the real life.
According to 'Thesmartlocal' and 'Kbizoom' episode 10 and 11 were inspired from the real life cases in Korea.
Episode 10 tells about the love between an intellectually disabled woman and a non-disabled man. And episode 11 tells about the split of lottery prize between 3 friends.
---
23. Renewed for Season 2
After massive popularity of Extraordinary attorney, director Yoo In Shik have decided to renew the series for a second season which is likely to release in 2024. We'll be waiting!
---
So which of the above "Extraordinary Attorney Woo" facts shocked you the most?