Part 2 for "My Dearest," the drama that ranked as the most buzzworthy and featured a top-notch cast, is coming soon.
"My Dearest" premiered on August 4, featuring Namgoong Min, Ahn Eun Jin, Lee Hak Joo, Lee Da In, and Kim Yoon Woo in its cast. Its beautiful romance storyline garnered the love of many.
It tells the romance story set during the Joseon period when Qing invaded Joseon.
Yoo Gil Chae (Ahn Eun Jin) is a bright and beautiful young woman who comes from a noble family. However, she is so full of herself and thinks she can win the heart of any man. Soon, her carefree life takes a mature turn after Qing invasion, and she also meets a mysterious man, Lee Jang Hyun (Namgoong Min).
Lee Jang Hyun is an unfamiliar man in the Neunggeun Village who suddenly appears in the village's high society. Due to a tragedy in his life, he lost any interest in love, marriage, or anything. However, when he meets Lee Jang Hyun he falls for her strongly. Both end up falling in love with each other, but war and struggles comes between them. As they fear of losing their loved ones, they need to go separate ways.
However, the story remains incomplete after "My Dearest" concluded its first part on September 2, achieving its highest ratings yet at 12.2 percent. It will soon continue in the second part, further exploring the stories of both familiar and newly introduced characters from Part 1.
Spoiler Ahead
Part 1 ended on a sad note. Gil Chae got a marriage proposal, but we don't know if she's married yet. In the last scene, Jang Hyun bumped into a woman who hunts slaves (played by Lee Chung Ah). This new character will be important in Part 2.
Spolier Ended
According to Soompi, Namgoong Min, who plays the lead role, builds anticipation for Part 2, stating, "Part 2 is even more captivating than Part 1, and it holds an even more beautiful love story that viewers can look forward to. I can't wait to share it with everyone." Ahn Eun Jin echoes this excitement, promising that Part 2 will deliver an even more intriguing story.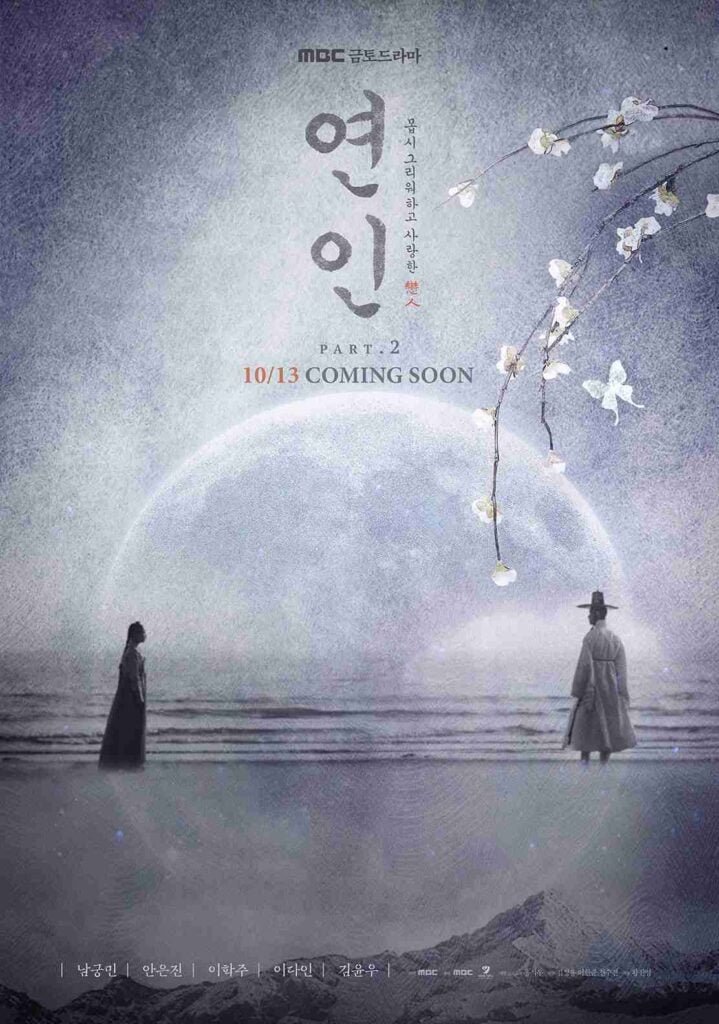 Part 1 of "My Dearest" consisted of 10 episodes and the second part will also have 10 episodes.
Mark your calendars because "My Dearest" Part 2 is set to return on October 13.