Overview: "Mask Girl" Kdrama is a Netflix original drama series that released on 18 August, 2023. It will tell the story of an ordinary office woman who has always desired to be famous, but has many insecurities about her looks. But she becomes an internet celebrity after putting on a mask, until something unexpected occurs in her life. "Mask Girl" stars Go Hyun Jung, Nana, Ahn Jae Hong and Yeom Hye Ran in the main cast. It is available to watch online on streaming platform Netflix.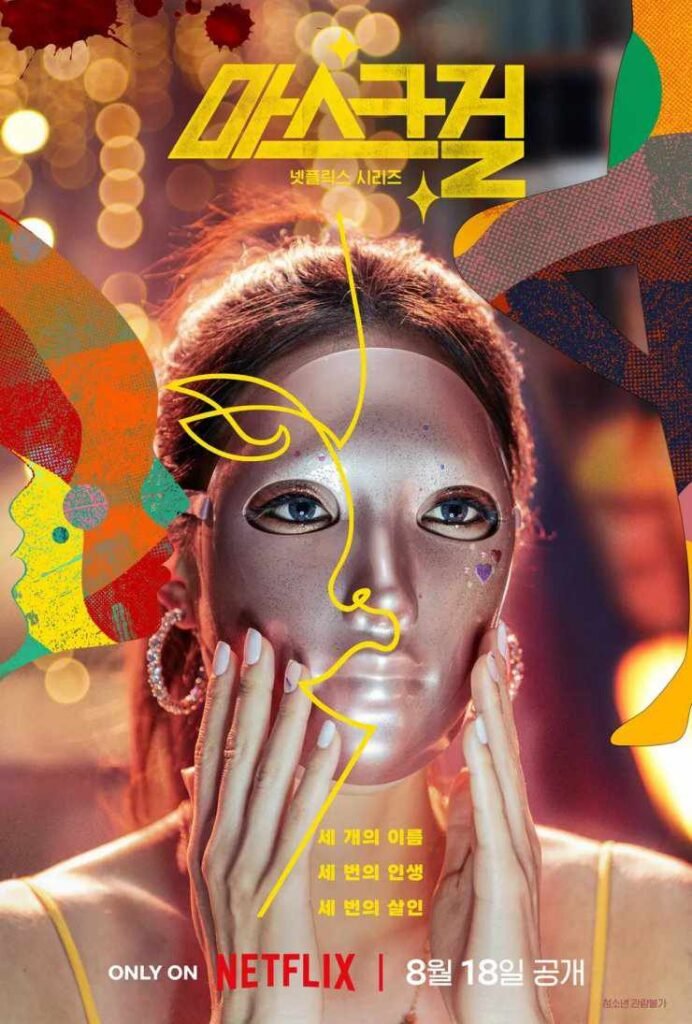 Table of Contents
Synopsis
"Mask Girl" Korean drama tells the story of Kim Mo Mi, who, as a child, always desired to perform on stage, but as she grows up, her face becomes ugly but with a good-looking body. Now Mo Mi works in an office. After coming from the office, she does a live broadcast after putting a mask on her face. Just like that, she became famous as Mask Girl.
Joo Oh Nam is Mo Mi's coworker and also has a crush on her. He's a fan of Mask Girl and later learns that they are both the same person. But he becomes embroiled in an unexpected case with Mo Mi.
Oh Nam's mother, Kim Kyung Ja, on the other hand, adores her son dearly. After all, he is the only person she has left after divorcing her husband. She began searching for Oh Nam after he disappeared suddenly.
Genre
Thriller, Black Comedy, Drama
Main Cast & Characters
Go Hyun Jung as Kim Mo Mi
Nana as Kim Mo Mi
Ahn Jae Hong as Joo Oh Nam
Yeom Hye Ran as Kim Kyung Ja
Supporting Role
Park Jeong Hwa as Lee Ah Reum
Kim Ga Hee as Yoo Sang Soon
Han Jae Yi as Kim Choon Ae
Choi Daniel as Park Gi Hoon
Moon Sook
Jo Mi Nyeo
Lee Jun Young
Air Time & Schedule
All episodes releasing on Friday
Episodes & Ratings
Korean drama "Mask Girl" will have a total of 7 episodes.
Still Cuts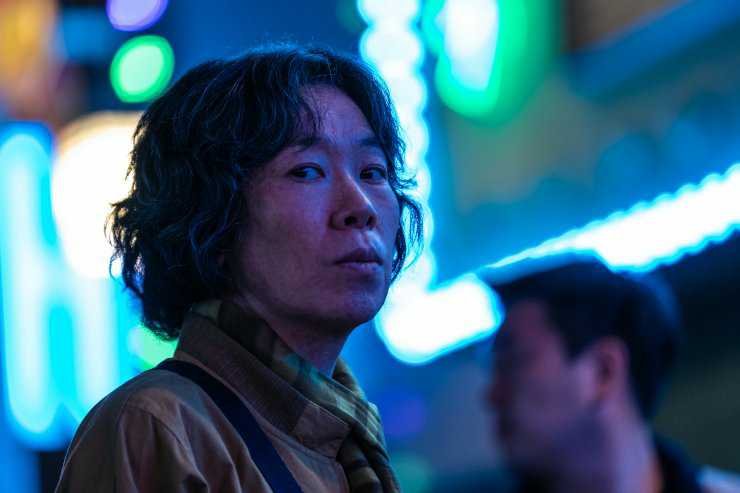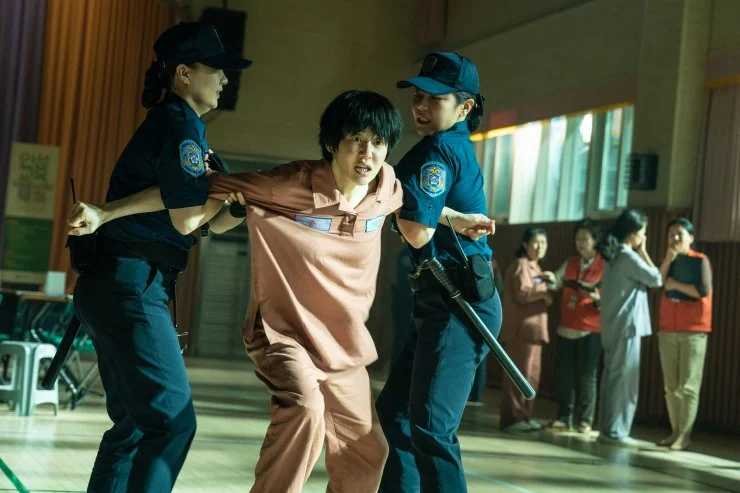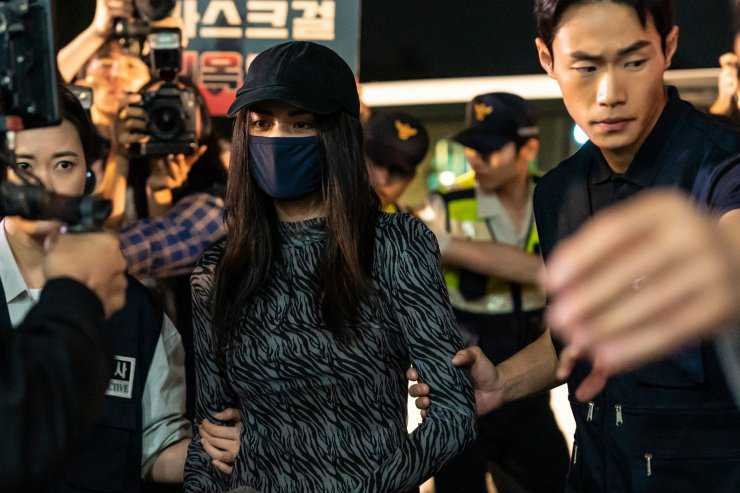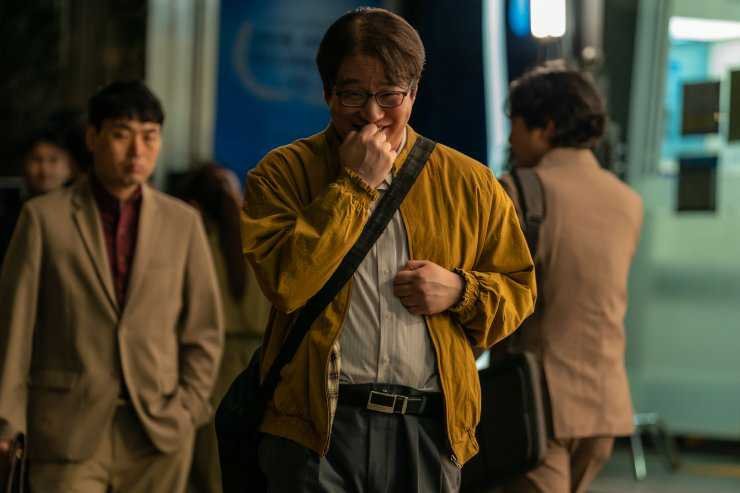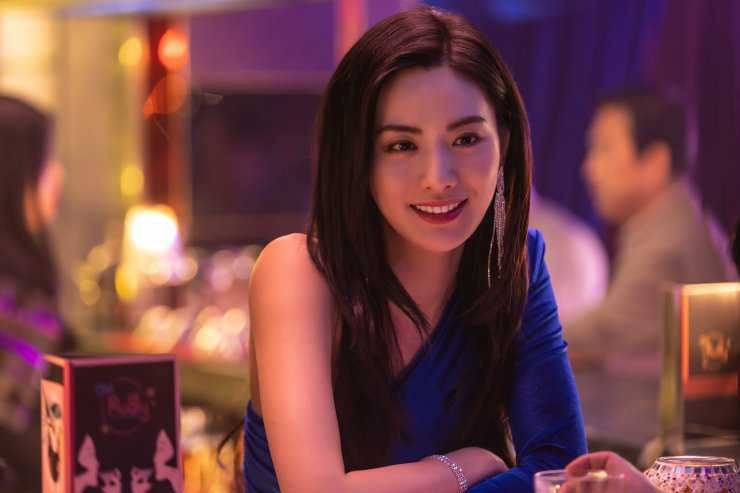 Notes & Facts
Go Hyun Jung earlier starred in Korean drama "Reflection of You" (2021).
Nana earlier starred in Korean drama "Glitch" (2022).
Ahn Jae Hong earlier starred in Korean drama "Be Melodramatic" (2019).
Yeom Hye Ran earlier starred in Korean drama "The Uncanny Counter Season 2: Counter Punch" (2023).
Korean Drama "Mask Girl" is based on the webcomic written by Mae Mi published from 2015 to 2018.
Director: Kim Yong Hoon
Scriptwriter: Kim Yong Hoon, Mae Mi
Where To Watch Online?
You can watch "Mask Girl" online on Netflix here.
Trailers & Clips
"Mask Girl" Short Clip by Netflix
---
*Drama is subject to regional availability.