There is more to the story of "A Good Day to Be a Dog"!
The newly released poster of "A Good Day to Be a Dog" reveals that this modern-day fantasy romance drama has a touch of history in it, possibly linked to its characters' past lives. With Park Gyu Young and Cha Eun Woo in the spotlight, the drama delves into these fascinating elements.
The poster captures a charming scene from the past, with Park Gyu Young and Cha Eun Woo gracefully holding hands and sharing smiles, adorned in stunning historical attire. The caption on the poster beautifully states: "I guess our relationship is older than I thought."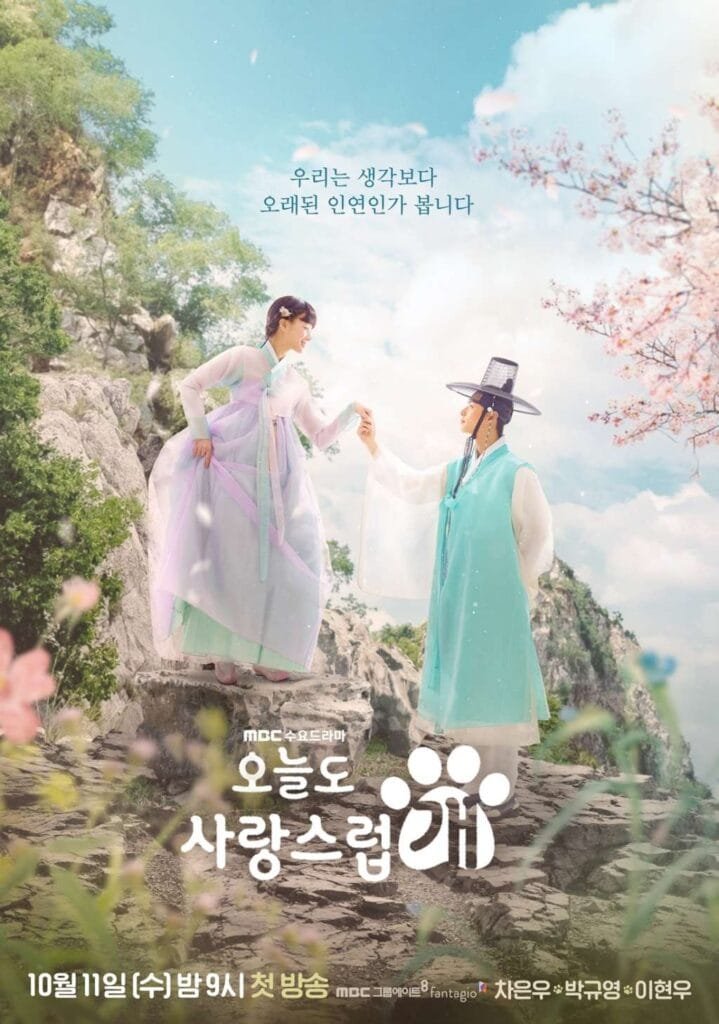 The drama will tell the story of Han Hae Na (Park Gyu Young), a Korean language teacher cursed to transform into a dog after her first kiss. The only way to break the curse is to kiss the same man for the second time, even while in her dog form. This family curse has persisted for generations.
One day, Han Hae Na unintentionally kisses Jin Seo Won (Cha Eun Woo), a math teacher at the same school. He is now the only one who can break her curse, but his fear of dogs due to a past trauma poses a challenge. Can Han Hee Na break her curse and find true love?Meanwhile, she also has a crush on the school's Korean historical teacher, Lee Bo Gyeom (Lee Hyun Woo).
"A God Day to Be a Dog" will premiere on October 11 at 9 p.m. KST. with a total of 14 episodes. It will also be available on streaming platform Viki.