Overview: "Our Beloved Summer" Kdrama (also known as "That Year We") is an SBS original drama series that released on December 6, 2021. It will tell the story of two past lovers who somehow are forced to meet again after 10 years "Our Beloved Summer" stars Choi Woo Shik, Kim Da Mi, Kim Sung Chul and Roh Jeong Eui in the main cast. It is available to watch online on streaming platform Netflix*.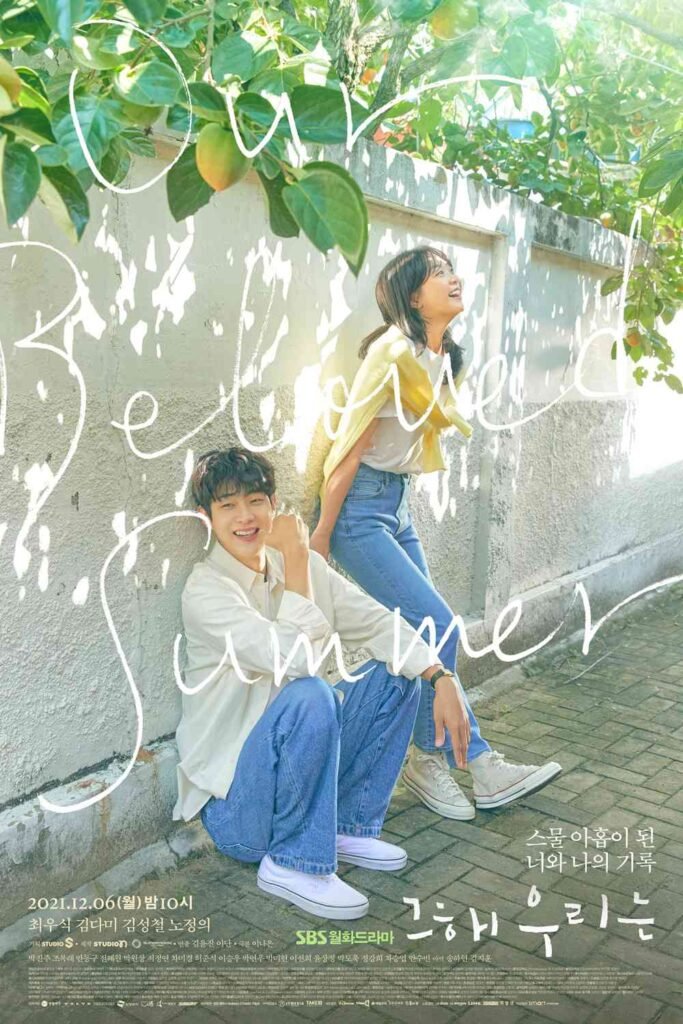 Table of Contents
Synopsis
Genre
Cast
Air Time & Schedule
Episodes & Ratings
Still Cuts
Notes & Facts
Where To Watch Online?
Trailers & Clips
Similar K-Dramas
Synopsis
Korean drama "Our Beloved Summer" tells the story of a couple who broke up on bad terms during their high school. Ten years later, a documentary featuring them becomes very popular. It was filmed in their high school days. Now everybody is curious about the documentary couple. So now they both have to come together in front of camera.
Gook Yeon Soo, when she was in high school, wanted to become a top student. But today, as she is an adult and Yeon Soo learns to face the reality.
Choi Woong is a free-spirited and immature personality. However, he becomes serious after he discovers his true goal in life. Today he is successful.
Kim Ji Woong is a documentary director. He looks positively towards life. However, once he starts filming the documentary for Choi Woong and Gook Yeon Soo, his thinking changes.
NJ is a top idol. She likes the work of Choi Woong and slowly gets attracted to him.
Genre
Romance, Comedy, Youth
Main Cast & Characters
Choi Woo Shik as Choi Woong
Kim Da Mi as Kook Yun Soo
Kim Sung Chul as Kim Ji Woong
Noh Jung Ui as NJ
Supporting Cast
People around Choi Woong
Park Won Sang as Choi Woong's father
Ahn Dong Goo as Ga Eun Ho (Choi Woong's manager)
Seo Jeong Yeon as Lee Yeon Ok (mother)
Jung Kang Hee as Chang Sik
People around Kook Yun Soo
Park Jin Joo as Lee Sol Yi (best friend)
Cha Mi Kyung as Kang Ja Kyung (grandmother)
Yoon Sang Jung as Ji Ye In
People around Kim Ji Woong
Jo Bok Rae as Park Dong Il

Jeon Hye Won as Jeong Chae Ran

Lee Seung Woo as Lim Tae Hoon

Lee Seon Hee as Lee Min Kyung
People around NJ
Park Do Wook as Chi Seong
Ahn Soo Bin as Ahn Miyeon
RUN company people
Heo Jun Seok as Bang Yi Hoon
Park Yeon Woo as Kim Myung Ho
Yoon Sang Jung as Ji Ye In
Cha Seung Yeop as Kang Ji Woon
Others
Special appearance
Air Time & Schedule
New Episodes every Monday and Tuesday at 22:00 (KST).
Episodes & Ratings
"Our Beloved Summer" Korean drama will have a total of 16 episodes.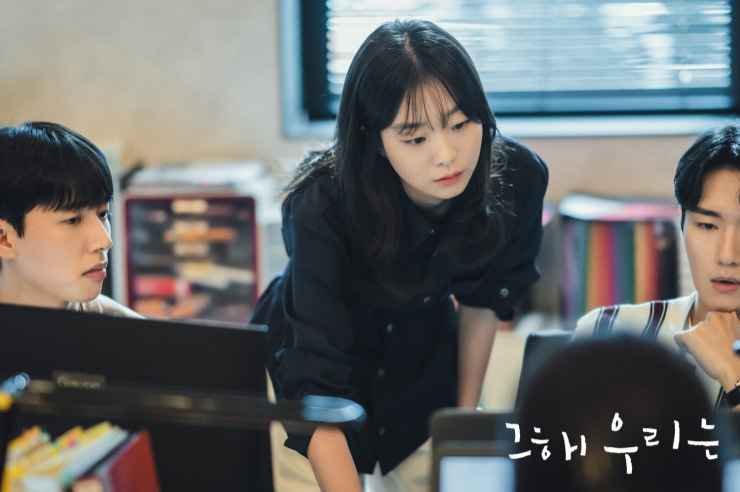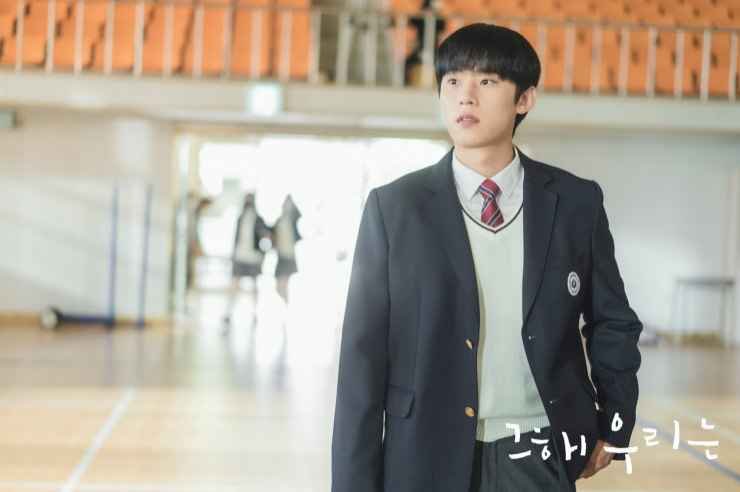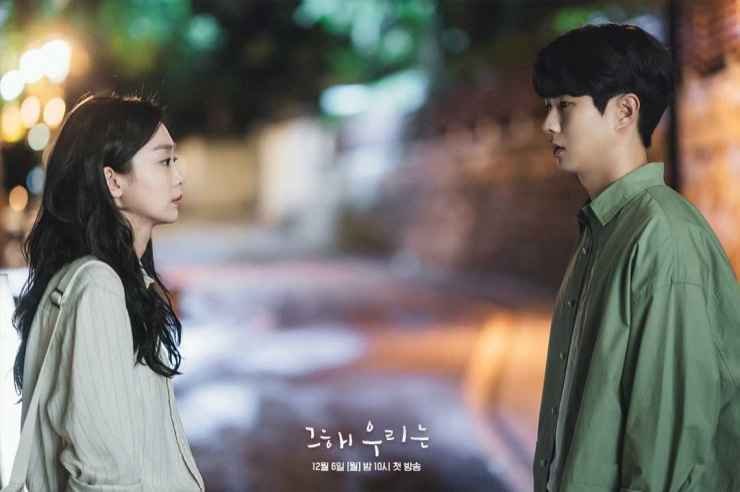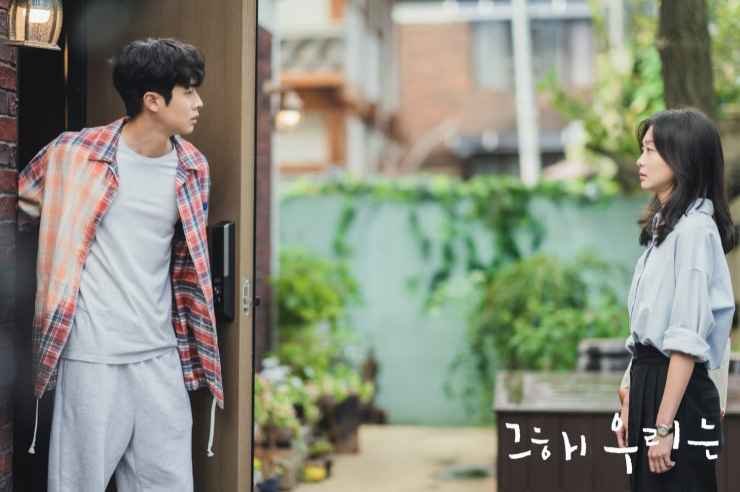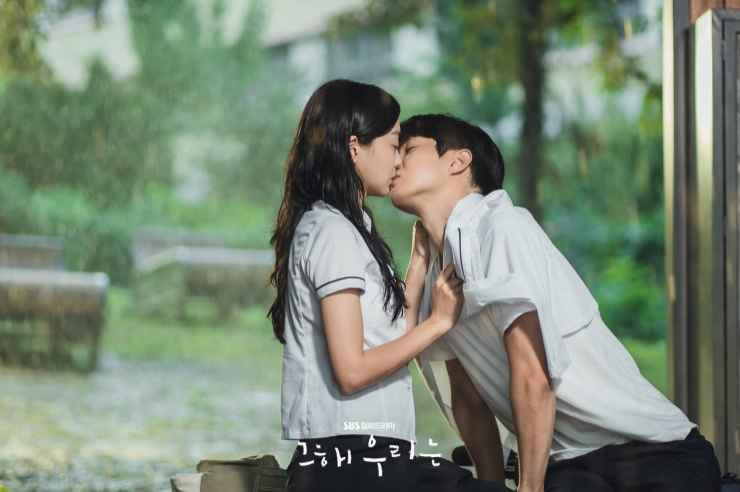 Notes & Facts
"Our Beloved Summer" TV series will be shown in two ways. The high school days of Choi Woong and Gook Yeon Soo will be shown in the webtoon. It is published via Naver webtoon. And the today's story will be shown through the television series.
Here is the webtoon version: Our beloved summer.
Actor Choi Woo Shik and actress Kim Da Mi has earlier starred together in Korean movie "The Witch: Part 1" (2018)
Choi Woo Shik earlier appeared in Korean drama "The Package" (2017).
Kim Da Mi earlier starred in Korean drama "Itaewon Class" (2020).
Kim Sung Chul earlier appeared in Korean drama "Do You Like Brahms?" (2020).
Roh Jeong Ji earlier appeared in Korean drama "18 Again" (2020).
Globally hit K-pop band member 'V' will be singing OST for the series.
Director: Kim Yoon Jin
Screenwriter: Lee Na Eun
Where To Watch Online?
You can watch "Our Beloved Summer" on Netflix here.
Trailers & Clips
Episodes 1, 2, 3,……, Highlights
You May Also Like
Similar K-Dramas to "Our Beloved Summer" (Based on the concept: Rekindling of past lovers)
The Third Charm (2018)
Go Back Couple (2017)
Emergency Couple (2014)
---
*Drama is subject to regional availability.