Overview: "Blind" Kdrama (also known as "Beullaindeu") is a tvN original drama series that released on September 16, 2022. It will tell the story of three people who become involved in a serial murder case and try to uncover the truth behind it. "Blind" stars Ok Taec Yeon, Ha Seok Jin and Jeong Eun Ji in the main cast. It is available to watch online on streaming platform TVING*.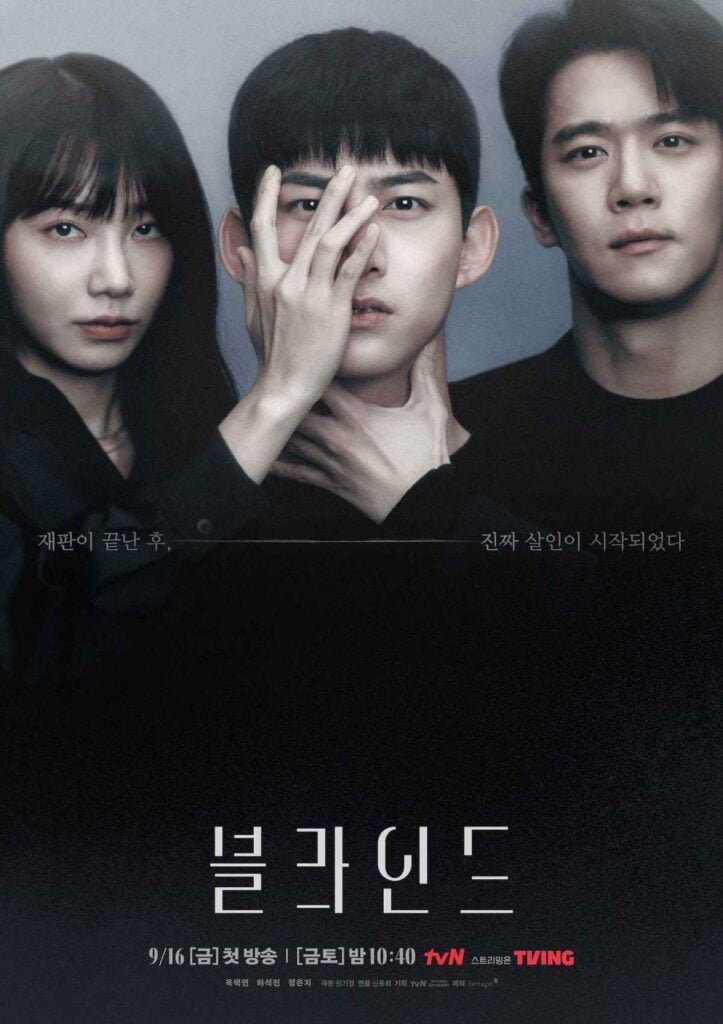 Table of Contents
Synopsis
Genre
Cast
Air Time & Schedule
Episodes & Ratings
Still Cuts
Notes & Facts
Where To Watch Online?
Trailers & Clips
Synopsis
"Blind" Korean drama tells the story of Ryu Sung Joon (TaecYeon), Ryu Sung Hoon (Ha Seok Jin) and Jo Eun Ki (Jeong Eun Ji) who become involved in a serial murder case and try to uncover the truth behind it. It will also depict the story of people who unfairly becomes victims of criminals.
Ryu Sung Joon is a detective who is also very passionate in his job. His arrest rate is top among detectives.
Ryu Sung Hoon is his older brother. He is a judge who graduated with top scores at the Judicial Research and Training Institute. Ryu Sung Hoon is smart and always tries to make fair judgement as a judge.
Jo Eun Ki is a social worker who cannot tolerate injustice. She always helps the poor kids and has a warm heart.
Genre
Mystery, Thriller, Crime
Main Cast & Characters
Ok Taec Yeon as Ryu Sung Joon
Ha Seok Jin as Ryu Sung Hoon
Jeong Eun Ji as Jo Eun Ki
Supporting Cast
Jung In Ki as Yeom Gi Nam
Park Ji Bin as Jung In Seong
Jung Eui Wook as Oh Young Guk
Kim Ha Kyun as Kang Young Ki
Jo Seung Yun as Bae Chul Ho
Kim Bup Rae as Baek Moon Kang
Oh Seung Yun as Charles
Kang Na Eon as Kwon Yu Na
Choi Hong Il as Ryu Il Ho
Jo Kyung Suk as Na Kook Hee
Jung Chan Woo as Staff Sergeant Goo
Jeon Jin Woo as Jeong Man Choon
Baek Seung Hee as Yeom Hye Jin
Yoon Jung Hyuk as Detective Kang
Air Time & Schedule
New Episodes every Friday & Saturday at 10:40 p.m. KST.
Episodes & Ratings
Korean drama "Blind" will have a total of 16 episodes.
Still Cuts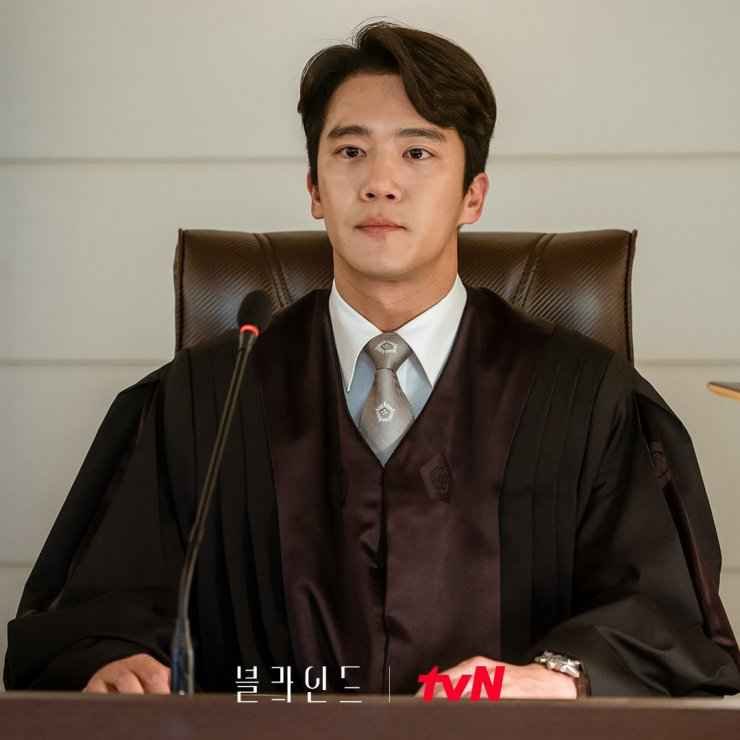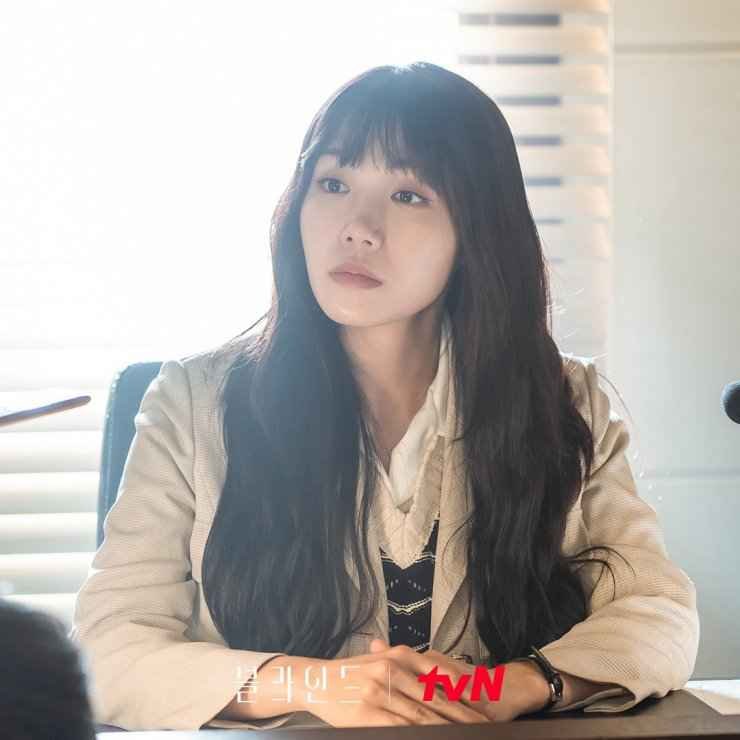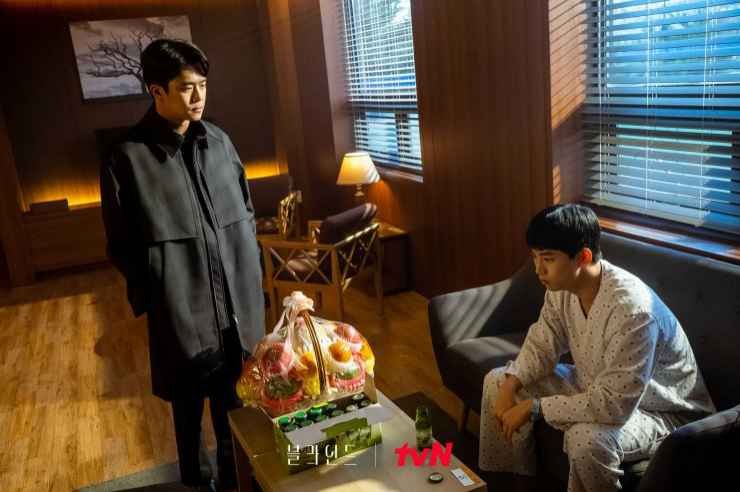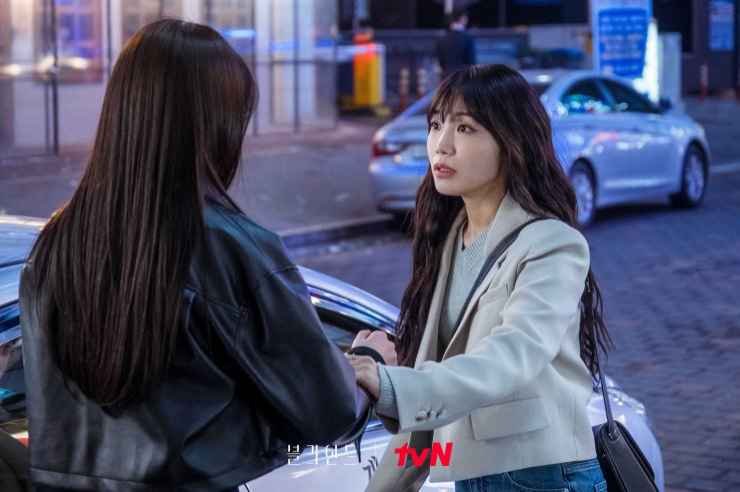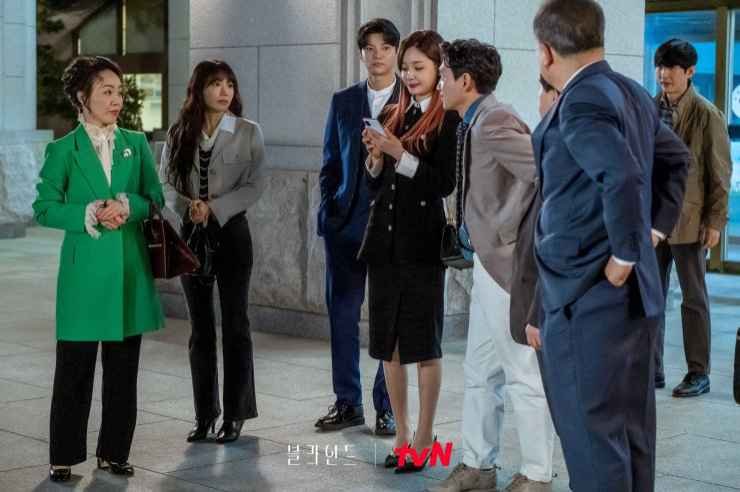 Notes & Facts
Where To Watch Online?
You can watch "Blind" online on TVING.
TVING is a South Korean online streaming service operated by TVING Corporation, a joint venture of CJ E&M, Naver and JTBC. It is a platform that streams dramas, entertainment shows, exclusive television films and specials. -Wikipedia
Trailers & Clips
Episodes 1, 2, 3,……, Highlights
---
*Drama is subject to regional availability.