Recently, Netflix has officially released some first looks for its upcoming line-up of Korean dramas and movies.
One of those that catches the eye is the first look at the Kim Woo Bin and Song Seung Heon starrer upcoming drama "Black Knight".
It is a still from the drama which shows Kim Woo Bin looking fierce as he wears the mask around his face to protect himself from the dangerous environment of the future Earth. You can only see his eyes and can really tell that he is a man on a mission.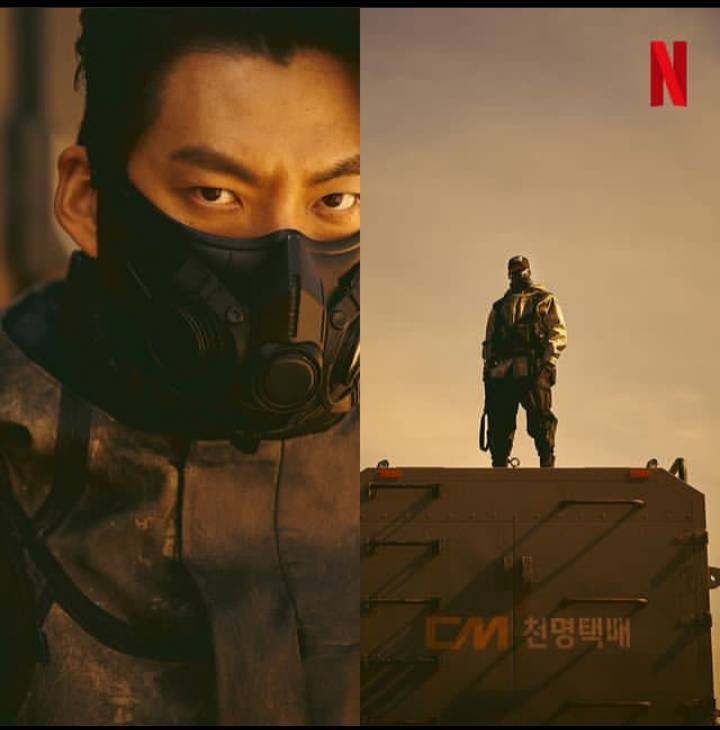 "Black Knight" tells the story of an imaginative, unpleasant Korea that exists in 2071. South Korea is unpleasant due to the pollution, which is at its worst now. Only 1% of the human population is alive in 2071. It is so worst that people cannot even step out of their homes without a gas mask. As a result, everything including food is delivered to people. And the delivery men are popularly known as knights as they deliver food in adverse situations and also protects them from theives.
Actor Kim Woo Bin is playing the legendary delivery knight 5-8. He is almost like a warrior of today who has excellent fighting skills.
Along with Kim Woo Bin the drama also stars Esom, Song Seung Heon & Kang You Seok.
"Black Knight" is based on an award-winning webtoon "Taekbaegisa" by Lee Yoon Kyun.
According to the updates from Netflix, "Black Knight" is expected to release in the second quarter of 2023.
---