"Birthday letter" is a short KBS special drama which aired especially on a Chuseok holiday in South Korea. It told a beautiful and emotional past love story of two individuals during the Japanese occupation of Korea, Korea's liberation, and the Korean War. It was particularly centred around the painful lives of the youth in those tough times of Korea.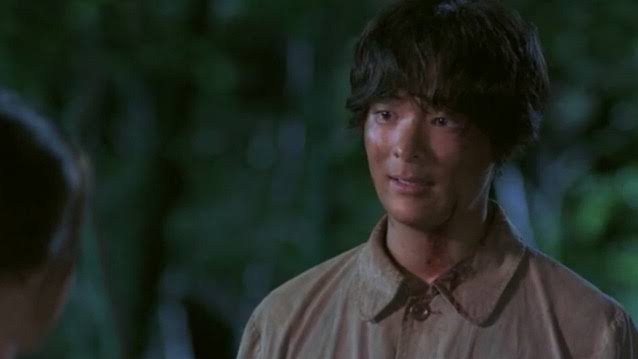 Kim Mu Gil played by Jeon Moo Song as the older Kim Mu Gil and Song Geon Hee as the younger Kim Mu Gil. He is an honest man and is almost in the last stage of his life. One day he receive a love letter from his first love.
During his younger self, Kim Mu Gil was forced to leave Hapcheon which is in South Korea and go to Hiroshima, Japan (As Korea was under Japanese rule at that time). There he tries to find his first love Yeo Il Ae who is also his childhood friend. Yeo Il Ae who was earlier forcibly taken in Japan.
Yeo Il Ae played by Jung Young Sook as the older Yeo Il Ae and Jo Soo Min as the younger Yeo Il Ae. She is strong woman who has lived a hard life until now. She suffers from dementia and sometimes is able to remember her first love Kim Mu Gil. During her younger self Yeo Il Ae was forcibly taken to Hiroshima. After that a rumor spread in her village in Hapcheon that she has been taken to Japan as a comfort woman. Kim Mul Gil didn't believe in such rumor and he tries to find and protect her in Hiroshima.
Ki Jae Yun played by Jeon So Min is the granddaughter of Kim Mu Gil. She is a webtoon illustrator and she got the artistic talent from her grandfather Kim Mu Gil. She loves her grandfather a lot and want to help him find the owner of the letter he received. But she failed many times and ultimately gives up.
Birthday letter was a sweet and beautiful drama that showed a tragic love story of two during the times of Japanese rule in Korea. Besides being a short drama I was so intrigued in the passionate and poignant love story of the two. The drama starts during the present times where Kim Mu Gil is an old person and he receives a letter from someone he would hardly expect to. The story then unfolds little by little to his tragic and sorrowful past and also opening the story to a more beautiful yet emotional aspect of his life.
This also takes the viewers to an important chapter in the history. That is around the times when Hiroshima was attacked by an atomic bomb, also when Korea was under Japanese rule. You could see the painful lives the people of Korea lived and find yourself sympathetic towards them.
The story is centred around that time when Kim Mu Gil finally finds his childhood friend and first love just a few days before major tragedy would hit Hiroshima. But it came as an opportunity for the two to finally escape their tragic life but little they knew what fate had written for them.
Ki Jae Yun who is trying her best to find the owner of the letter her grandfather received and the past story regarding that owner of the letter goes side by side in the drama. Yet it was perfectly balanced between the past and present, you will not get confused about where the story goes. As she tries to find her grandfather's first love, she finds the clues of their love story behind the little things her grandfather had with him one by one. And it almost felt like a cupid's investigation, whose mission is to help the past lovers meet.
The keen and interest is built throughout the show. As the clues regarding the past gets disclosed one by one. You will find yourself very well immersed on every level that your eyes would dare not look around. The drama is made like that, it almost feels like a movie. Even though the drama is short, the effort and hard work to depict this beautiful story is quiet clear and appreciable. The script and the direction was just near to perfect.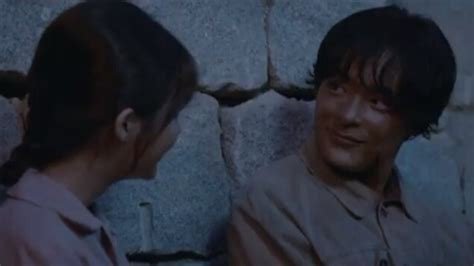 You only share two hours time with the characters in the drama, but you are likely to connect yourself well with them. You'll find yourself sympathetic towards them. The drama even manages to maintain your eagerness throughout the show despite a romance story. The story moves your heart. You could clearly feel the hard times Korea had under Japanese rule. Also the hardships the love of these two individuals had to face. Not just your eyes but your heart will also be glued well to the show.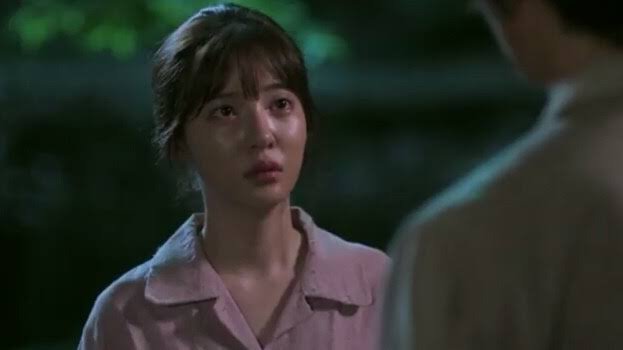 The romance story here is poignant but the ending was satisfying for me. It felt a little regretting but it is surely not that much sad. Anyhow life is this way, not everything goes our way. Life is all about moving on. It's a story of hope and despair. Here in the drama everyone came out stronger and time is the best medicine. You never know what life brings you next. It is full of surprises, sometimes beautiful and sometimes emotional. The memories are the treasures of your life. Some might not be satisfied with the ending but it was particularly fine for me. The drama left an impression on me and I would always have it in my heart.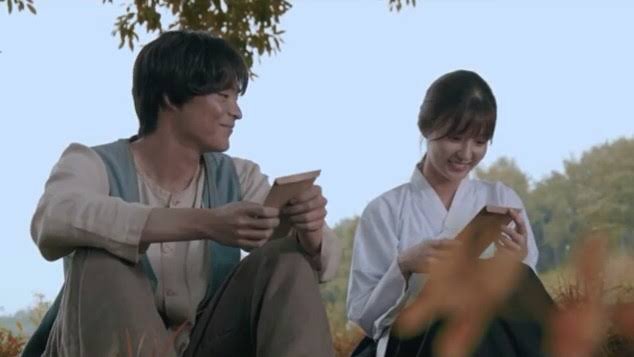 So "Birthday Letter" is a simple story covering a complex issue in a beautiful way. Where two lovers tries their best to live a better life in their most difficult times. The story is not just a plain romantic but interesting. It's sad but satisfying. It's beautiful yet emotional. Overall it's a complete package of a good drama. You will find yourself pretty intrigued while watching it and it will definitely move your heart. The drama is what life is, in fact it is full of life. You would regret if you don't give this one a chance. A short drama like this will surely be worth your time. Especially when it is easily available to watch online on YouTube. Go ahead and watch it!
My Ratings : 9.5 / 10
---