"Hotel Del Luna" told a spooky romance story centered around a hotel called 'Del Luna'. It gives service especially to the souls of dead people who takes rest here and settle their unfinished business they had when they were alive before going to the afterlife. The hotel is run by few dead people whose souls have stayed at the hotel for a very long time. Jang Man Wol is the owner of the hotel. However, the hotel manager has to be a human so that they can help their dead guest in their affairs related to the real world. Gu Chan Sung becomes the new manager of the hotel.
Jang Man Wol played by Lee Ji Eun (IU) is a moody, rude, yet good at heart, 1300 years old woman. As a punishment for her sins, her soul gets tied to the Moon tree which is actually the soul of the guest house. As a result she is neither dead nor alive and cannot leave the hotel even if she wants to. Her long life takes a turn after she hires a new human manager Gu Chan Sung.
Gu Chan Sung played by Yeo Jin Goo is a handsome and smart man who is the only family to his father. His father's soul one day accidentally enters the hotel and he makes a deal with Jang Man Wol to hire his son as the hotel manager when he grows up. She pays for his studies and Gu Chan Sung becomes assistant manger at a good hotel after graduating from Harvard. But he soon joins Hotel Del Luna after Man Wol gives him the ability to see ghosts.
Kim Seon Bi played by Shin Jung Geun is 500 years old. He is the bartender at the hotel who is off-course very old in his personality. Choi Seo Hee played by Bae Hae Sun is almost 200 years old. She is housekeeper and room service provider in the hotel. Ji Hyun Joong played by Pyo Ji Hoon is a young boy who died during the Korean war. He is the hotel receptionist. Jung Soo Jung played Kang Mi Na is a soul who resides inside Kim Yoo Na's body.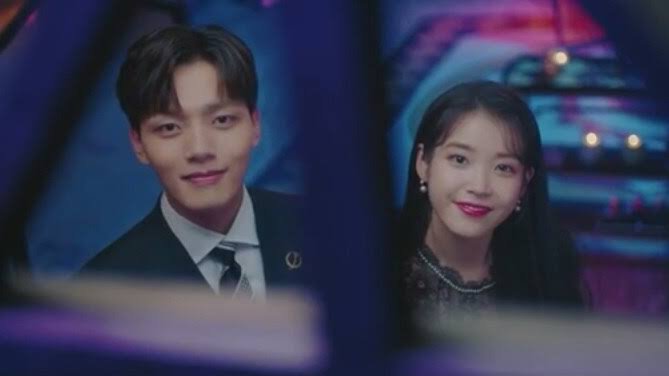 Hotel Del Luna is the perfect magical soup for your taste buds. It is a well made drama with no ingredients left to add. Every single effort for this series is commendable and has resulted it into a stunning spooky romance drama. It takes you to a new and secretive world where you are introduced to the life after death, a magical hotel and some powerful ghosts/ souls who run the hotel.
The interest is built right from the start where the concept of the hotel is very well explained with the help of series of events and beautiful CGI. I liked how the secrets of hotel were revealed with the help of events than narrating it out. This literally makes you even more inquisitive for the hotel. The hotel is luxurious and very unique and each room in the hotel has it's own secret to be revealed. The secrets of the hotel are revealed gradually throughout the episodes and each new guest at the hotel has his own story to tell. These factors will peak your curiosity.
Besides, the secret of the past life of the hotel owner Jang Man Wol which goes side by side in the series will keep you even more engaged with the drama. I particularly found her past life story very interesting and wished it had a drama of its own. The story clarifies all the reasons for Jang Man Wol's personality. So the real interest starts at the point of the show when we are given an insight of Man Wol's past life.
The cinematography and all the CGI elements used to depict the hotel, ghosts and spirits is absolutely breathtaking. It will leave you in awe every time. Before starting "Hotel Del Luna" I was prepared for a good drama as it had good ratings, but i didn't expect it to be this much good with the technical details as well. That is indeed one of the factors that make "Hotel Del Luna" worth a watch. The mystical appeal of the set, the background music and the costumes everything sets the perfect environment for a supernatural drama.
Another thing I found astonishing was the well crafted fantasy parts in the drama. Each mystical part scripted here fits very well with the life and death concept. It didn't look made up and felt utmost real. Without a doubt, Hong sisters are among the best writers in Korea. But "Hotel Del Luna" is not only about how it looks, it is also about how it feels. The hotel guests and their stories maintains the drama curiosity level throughout the episodes.
Each episode of "Hotel Del Luna" had a new guest and they had their own problems in the real world, which they wished to solve before finally going to the afterlife. Jang Man Wol and Gu Chan Sung made an amazing team together helping the dead to settle their unfinished businesses or sometimes resentments in real life.
Here the drama gets rooted down to the core human values, emotions and the concept of the hotel becomes less strange. As death is unpredictable many guests had to leave behind their loved ones or had died unfairly. The hotel service is to resolve all these issues of the guests and each guest will leave a remarkable expression on you.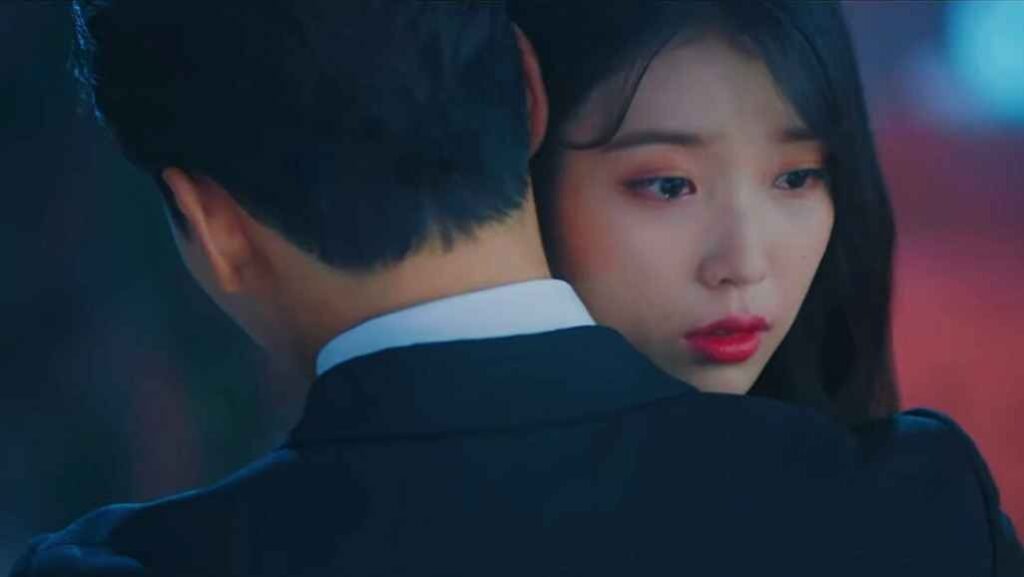 As we get lost in the stories of hotel's guest we forget that the hotel staff and its owner had their own stories as well. There past stories are especially saved for the last episodes of Hotel Del Luna. Their stories were astonishing as they leave you with some life lessons and a lot to learn.
They are all about letting go and thinking about life in new perspective. So it felt a bit wired that they all waited for so many years to overcome their resentment and in the end it only took them a day or two to finally let go of it. Also in the end we learn a lesson that holding grudges only hurts you more than the other person. I found the ending of Hotel Del Luna quiet satisfactory in this manner.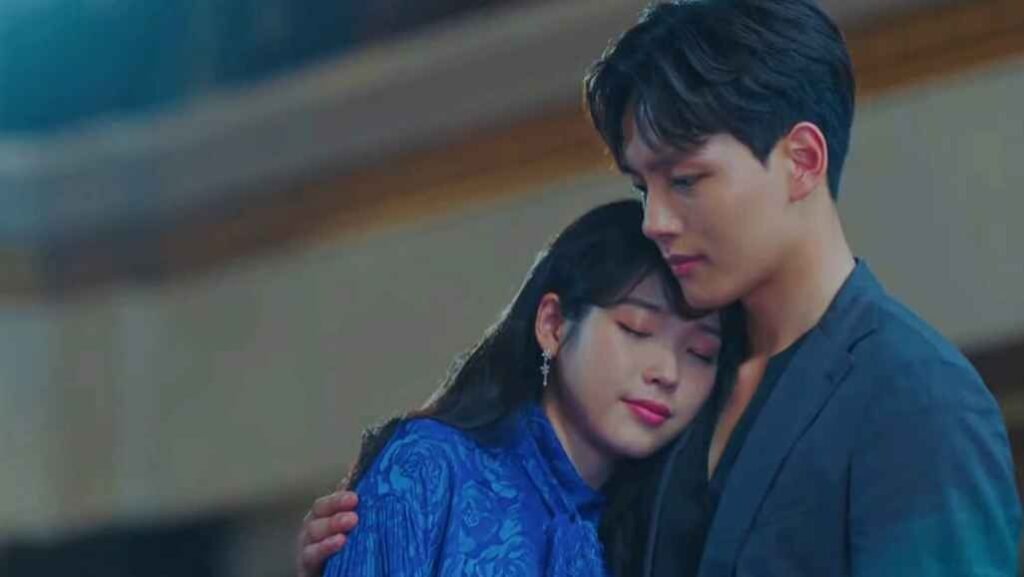 But it was more sad than satisfying. In the end we have to say goodbye to all the characters and we realize that they are also the dead ones who need to go to afterlife. At that time you will realize that the characters really grew on you throughout the series. Although I knew that this was going to happen from the start but unexpectedly, I was missing them. Each supporting role, though shared less screen time, felt special.
The chemistry between Gu Chan Sung and Jang Man Wol was good. The cogent nature of Gu Chan Sung was perfect for the moody and avaricious Jang Man Wol. They made an amazing pair together. I also liked the bond Jang Man Wol had with her staff members. She always understood her staff more than anyone and was caring and protective towards them.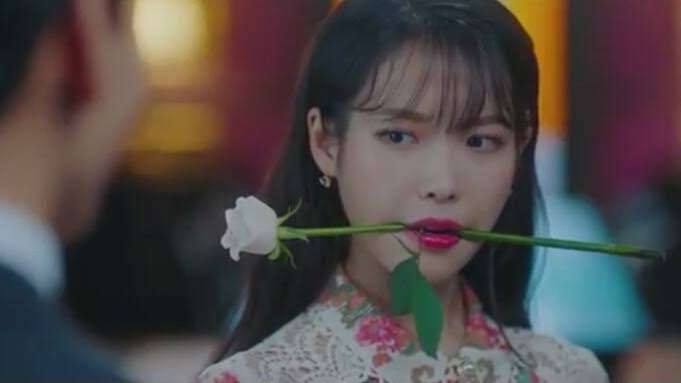 Jang Man Wol is a bit rude character but you would not be able to hate her. IU is my favorite. She looked so beautiful here and her voice and appearance was perfect for her character. IU wore more than 3 outfits for each episode. Not just outfits but hairstyle, accessories and foot wears as well. She was always decorated lavishly from head to toe. A big praise for the costume designers as they all were spooky yet quite fashionable.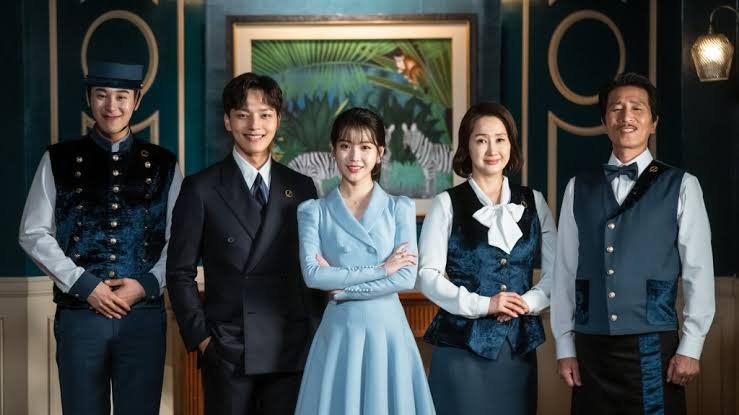 To sum up, the effort made in every aspect including cast, script, storytelling, set, costumes, cinematography, CGI and more has resulted "Hotel Del Luna" into a classic drama series of its own. Every time something is happening at hotel Del Luna which sometimes makes you laugh or sometimes cry. It not only manages to grab your eyeballs with its breathtaking visuals but also moves your heart with its sentimental appeal. It would be so good if we could have some more seasons of it.

My Ratings : 9/ 10
---