"Crash Landing On You" drama told a romantic story between a South Korean heiress Yoon Se Ri (Son Ye Jin) and a North Korean army officer Ri Jung Hyuk (Hyun Bin). Yoon Se Ri accidentally landed in North Korea while paragliding. There she meets Lee Jung Hyuk. He gives her shelter and protects her, but ends up falling in love with her.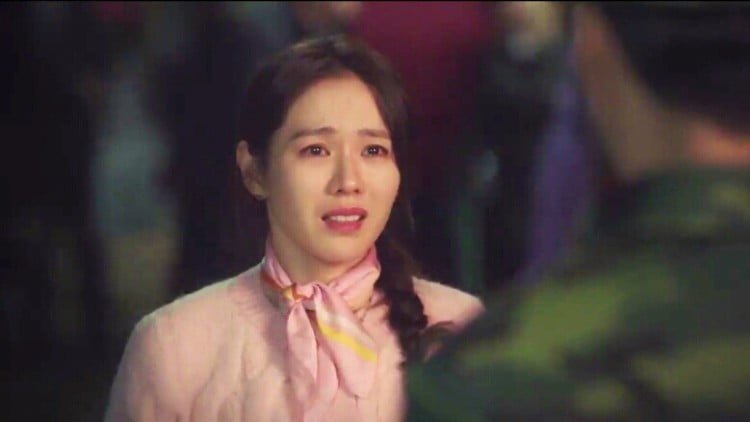 Yoon Se Ri played by Son Ye Jin is a business women in South Korea who is also the heiress of her father's company. She is a strong, smart and beautiful woman who has a warm heart inside. Her character was really an impressive one. Yoon Se Ri was a combination of funny and smart woman. I'm always in for dramas having such female characters.
Yoon Se Ri lives a lonely and sad life but things take turn after she accidentally lands in North Korea and their an elite officer Ri Jung Hyuk protects her.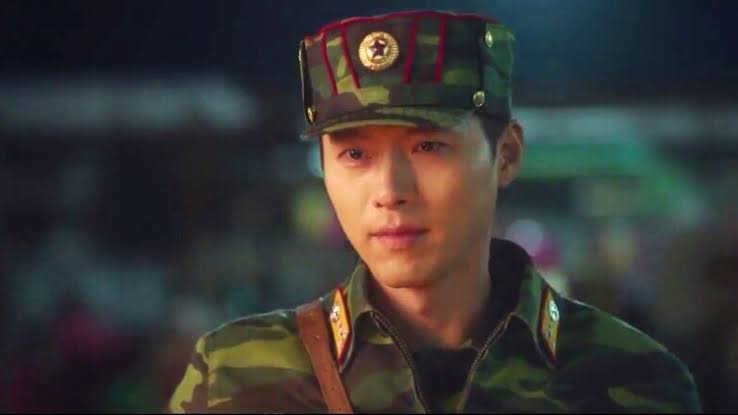 Ri Jung Hyuk played by Hyun Bin is a North Korean army officer. He is also the son of the army general. On the outside he seems to be a cold person but inside he has a warm heart just like Yoon Se Ri. I liked his character as well. Ri Jung Hyuk was a combination of hard and soft personality. It was really exciting to see his character's soft traits. They were slowly revealed once he started falling for Yoon Se Ri.
Ri Jung Hyuk is very famous among his neighborhood for his handsomeness. He is engaged to Seo Dan for a long time.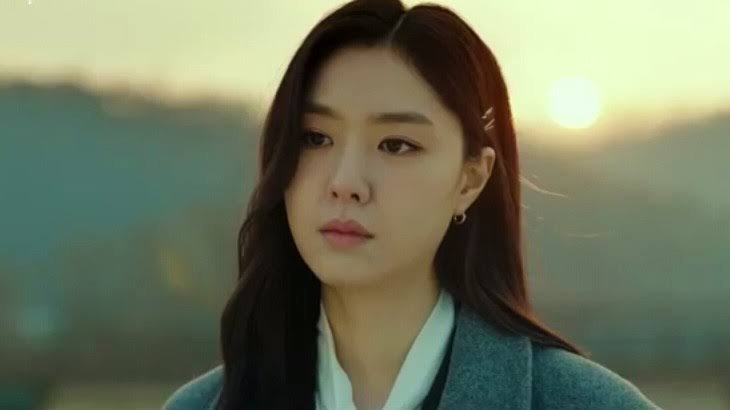 Seo Dan played by Seo Ji Hye is an aspiring musician and belongs to a rich family in North Korea. She likes Ri Jeon Hyuk to whom she is engaged. But he does not reciprocate her feelings. Her character was really pleasant to watch. Although she was heart broken but I'm glad she did well in the end. Her elegance and positive personality throughout the show depicted how broken heart can also come out really strong.
Meanwhile Seo Dan happen to meet a South Korean business man Gu Seung Joon in North Korea.
Gu Seung Joon played by Kim Jung Hyun is a business man from South Korea. He knows Yoon Se Ri as he was arranged to marry her by her brother, to which Yoon Se Ri denied. He then betrays Yoon Se Ri's brother and hides in North Korea. There he slowly falls in love with Seo Dan.
His character was the most pitiful for me. Despite him being a swindler he is a person with helpful nature and has a good heart. Knowing his background story and the destiny his character gets in the end will make you very emotional.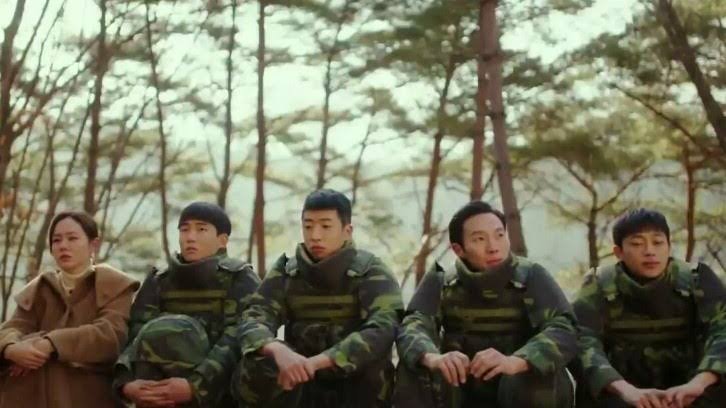 Ri Jeon Hyuk's army men which included Yang Kyung Won as Pyo Chi Su, Lee Sin Young as Park Kwang Beom, Yoo Su Bin as Kim Ju Meok , Tang Joon Sang as Geum Eun Dong and also Kim Young Min as Jung Man Bok. (right) Ri Jeon Hyuk's neighbourhood which included Kim Sun Young as Na Wol Suk, Kim Jung Nan as Ma Young Ae, Jang So Yeon as Hyeon Myeong Sun, Cha Chung Hwa as Yang Ok Geum.
Cho Cheol Kang played by Oh Man Seok is a member of the North Korean Armed Forces' Security Bureau. He is the antagonist in the drama, who suspected Yoon Se Ri as a South Korean Spy.
Crash Landing On You was more than a love story for me. Although its main theme was rom-com but it opens the doors to a new world, but the one that already existed. I'm talking about North Korea. I was really curious for this part of the drama and I'm glad that the writer did justification to it and gave it a well deserved time in the show.
I had an amazing time discovering the everyday life of people of a country that is considered as separated from the whole world. Thanks to this drama I have seen and read a lot about North Korea from internet now. Seemingly this drama showed reality about the lifestyle of North Korean people.
And It was really fascinating to see that. The way they are managing to deal with the situations that anyone like us would found frustrating. Like frequent power cuts, no refrigerators, no inverters, no warm water through taps and living a strict life full of rules. But thankfully it was not as sad it sounds. In fact North Koreans seem to be much more happy than today's busy world. They have so many reasons to interact with each other. So this is also one of the reasons you should not miss out such a valuable drama.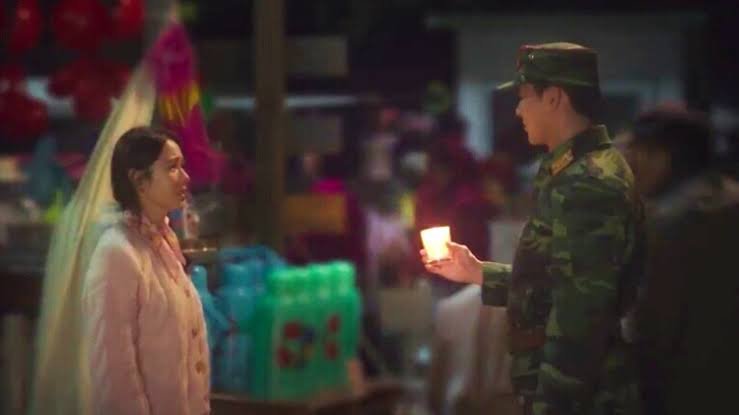 So one can say that the 24/7 busy (holidays included) Yoon Se Ri actually had a good time in North Korea and with their people and off course she even found the love of her life Ri Jung Hyuk. Still it was not good all the times. Many times she was suspected as a South Korean spy by Cho Cheol Kang. He gave her a hard time there.
You cannot deny the amazing unlikely romance shown in the drama. I felt the chemistry right at the moment of Yoon Se Ri and Ri Jung Hyuk's first scene together. In which Yoon Se Ri landed right on Ri Jung Hyuk. Their chemistry at that spot is the best justice they did to the drama title.
But later it got only better. The way this tough North Korean army officer slowly melted down in love for South Korean business woman was really fascinating to see. Their love as shown here is a fateful one. You would get the hint in the first episode. It shows that the leads have already met somewhere else before. It is now the fate has brought them together again.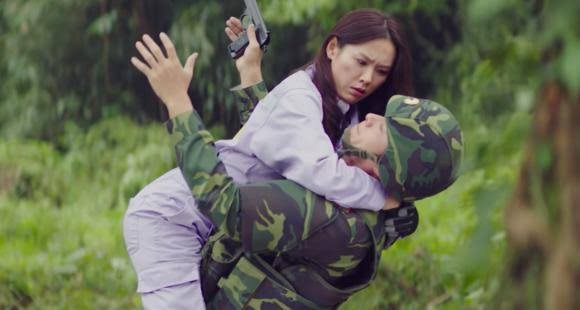 The extreme living conditions in North Korea only made it romantic for these two. Their romance developing part is also very well distributed in first few episodes. The drama gets emotional later on as the two have a very less chance to be together. It is sure that you will sunk in their love story.
I also liked how this time the female lead was a bit more flirty than the male lead, while our male lead was all so cutesy. Yoon Se Ri's teasing Ri Jung Hyuk and Ri Jung Hyuk getting all jealous gave me all sorts of butterflies in the stomach.
(little spoiler)
I was a bit disappointed by the second leads romance. Not because they had a tragic ending but because their love story progressed very slower. I wished to see more of them but still few scenes shown are sure to give you all kinds of feel.
(end of spoiler)
Another thing that make this drama enjoyable are the supporting roles with each having a polished character and a story of their own. Ri Jung Hyuk's neighbour, his army men, his in-laws, they all were so good that I would remember them equally as the main leads. They added so much humor to the show. Your heart will definitely connect to each of them.
Also the way Yoon Se Ri developed a strong connection with them was filling this drama with so much love. Where Yoon Se Ri received a lot of hate from her family members in South Korea she found love and kindness from strangers at a place she could never think of. Surely this drama is not just a romance drama but a drama with compassion, generosity, friendship, love and happiness.
I believe "Crash Landing On You" touches the topic of so many human values. How we human need each other more than the differences that take shapes of borders across the world. After all we all are human and we all share the same basic values. A lot of times the drama showed how your one help to someone will only come back to you some day. The drama promotes the idea of happiness that comes with togetherness.
Yoon Se Ri's and Ri Jung Hyuk's helping the poor kid or Ri Jung Hyuk's helping Jung Man Bok against the gangsters. And Ri Jung Hyuk opening the doors for people at the mall, buying south korean stuff like shampoo, body-wash, etc for Yoon Se Ri, etc. All were such a good act of hospitality one can never expect to see at these situations. I also noticed how whenever there is a border scene, the cameras are specifically focused on the birds first. This depicts how border have bounded us while birds fly freely in the sky. The directer was very specific about these details.
The drama had many beautiful scenes and euphonious Osts. The part of the drama filmed in Switzerland and Mongolia packed this drama beautifully. Osts were also very good and catchy. Well! I can go on and on writing about this drama because it made me feel so good. Still some parts of the drama were over-hyped. But they are surely not a problem when everything else is so good.
To sum up "Crash Landing On You" has so much more to offer than just a love story. The powerful supporting cast, the unlikely romance story, the cinematography, the story, the directing everything makes this drama worth a watch. It is a rom-com that becomes a must for every fan.
My Ratings : 9.5 / 10
---