"Love Affairs In The Afternoon" is a remake of the 2014 Japanese drama "Hirugao: Love Affairs in the Afternoon. It tells the story of a married woman Son Ji-Eun (Park Ha Sun) who moves to a small city with her husband. Son Ji Eun started working at a local mart. Her ordinary life takes a turn when she meets Choi Soo Ah (Ye Ji Won), a woman living completely opposite life to hers and a local biology teacher Yoon Jung Woo (Lee Sang Yeob).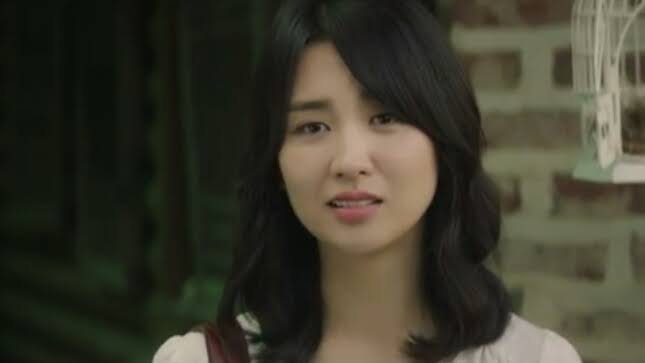 Son Ji Eun played by Park Ha Sun is an ordinary married woman who is working part-time at a mart and her husband is a civil servant. Although Son Ji Eun has been in marriage for a long time, she is not happy with her marriage nor she has any children. She lives a simple life whose husband love his birds more than her.
Yoon Jung Woo played by Lee Sang Yeob is a biology teacher. Though he is married, he lives a lonely life. After his marriage his wife went overseas for three year to continue her education. Meanwhile, Yoon Jung Woo meets Son Ji Eun and starts to develop feelings for her. His wife is now coming back to Korea.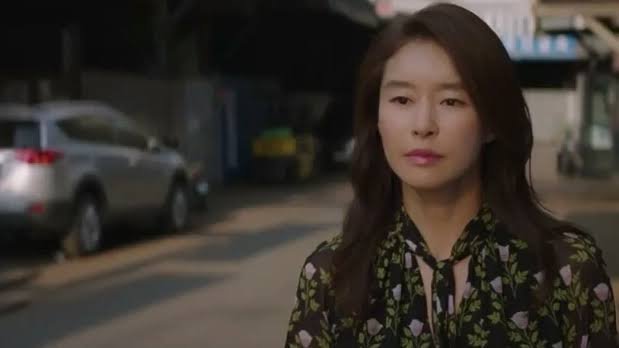 Choi Soo Ah played by Ye Ji Won is also a married woman and has two children. Her life and family looks perfect from outside, but it is completely broken from inside. At first her character looks really bad as she used to meet a new man each afternoon and this was her way of releasing the stress she gets from her marriage. Later she becomes a changed woman when she falls in love with Do Ha Yoon.
Do Ha Yoon played by Jo Dong Hyuk is an illustrator who is quite in personality but passionate when it comes to love. He work's with Choi Soo Ah's husband and happens to meet Soo Ah.
Ji Chang Guk played by Jung Sang Hoon is Son Ji Eun's husband. He is a civil servant and thinks that his marriage life is going fine. He has no idea that his wife Ji Eun is not happy with him and he has been completely ignoring her. Lee Young Jae played by Choi Byung Mo is Choi Soo Ah's husband. No Min Young played by Ryu Abel is Yoon Jung Woo's wife.
Son Ji Eun was struggling to make something out of her boring married life. But most of the time she becomes hopeless as her husband doesn't really care about her. In fact her husband was more caring towards their two pet birds named Love and Faith. Their married life has no charm left and Son Ji Eun's every effort was fruitless.
Meanwhile Son Ji Eun happens to meets Yoon Jung Woo, a biology teacher who is into an unhappy marriage as well. At first both were in denial of their feelings for each other but gradually they realized how they filled the gaps in each others lives and ultimately accepting their feelings for each other. So the affair begins.
She gets more confidence in her affair when she meets her new neighbour Choi Soo Ah. Choi Soo Ah was also in an affair and after both discovers each other secrets they decided to help each other with their affairs.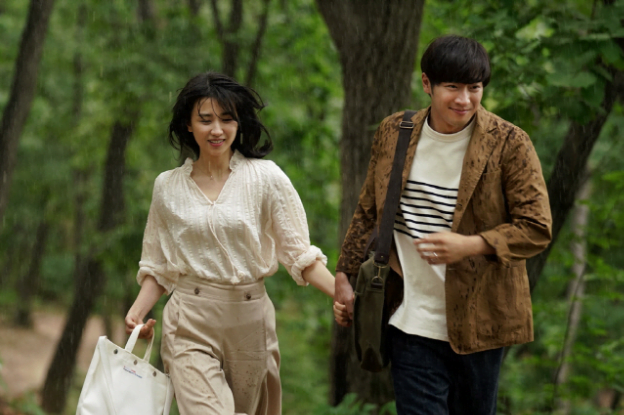 So it might be clear that "Love Affairs In The Afternoon" is not a decent drama and we have a lot of affairs going on, enough to make one guilty while watching it. But it was not so. The story has been beautifully intertwined and interpreted. It developed pretty much convincing of a story for me than resenting it. The events were likely to happen and they were not exaggerated. The drama not only focus on the affairs but it also covers the issues of unhappy marriages. It shows that a person does not willingly began an affair. It is his/her situations that causes him to look for love outside of marriage.
All the main leads were in extreme situations where their marriage could be broken anytime, but before they would sort out their problems, they had already found an escape to their situations. So one more important issue is covered here, that is lack of communication gap. I believe if the main leads would have been expressive about their problems to their spouses then things would have been different. Off course affairs are bad. The drama doesn't miss out this point. It shows how being in an affair is only thrilling in the starting but later when you realize your situation, it becomes painful not only for you but everybody around you. And affairs will always result in tears and pain for both the parties. It is something you will regret in the end.
The best thing about the story was character development. Each character learned a lot about themselves while having an affair and then moving on with it. I also liked how their true personality remained same throughout the show and getting into an affair only adds to a new lesson in life. All the actors were fully immersed in their characters. This really helped me to get attached to the drama. Although I didn't expect to feel that in the starting.
We have a couple of romantic and lovely moments in the drama which feels good but still many times their selfish nature feels bad. At times it makes you angry to see the leads ignoring their spouses and children. But still the drama is sure to intrigue you as it shows you what the person having an affair goes through. Where the person is always on the verge of being caught and then you wait to see whether they get a happy ending or tragic ending.
One of my favorite thing about the drama was the way the writer related the story with Ji Eun's birds. When love between Son Ji Eun and her husband almost vanished their bird named 'Love' flew away from cage. And when Son Ji Eun had an affair, their bird named 'Faith' died. And they even got a new bird and named it 'Hope'. I also liked the narration of Son Ji Eun during the show. This made the drama look wise and beautiful even when covering such a topic. The OSTs were also nice and catchy.
So overall I enjoyed watching it and couldn't ask for more. I'm glad that it did not glamorise affairs and it was actually what one can expect in affairs. "Love Affairs In The Afternoon" was a nice and intriguing melodrama for me.
My Ratings: 8 /10