Are you looking for law, crime, mystery types of kdramas to watch? Then you are at the right place. I have managed to create another list of 2018 with law and crime genre. These have the blend of mystery, suspense and romance with it. Luckily this year we had a lot of these and some of them did really well.
The following list includes all kinds of kdramas like, mystery/ suspense, law/ crime and action/ romance. So go ahead and chose from the list according to your mood. Enjoy!
1. Mother
"Mother" is a story of an elementary teacher (Lee Bo Young) who when found that one of her student is being abused by her mother, kidnaps her to save her from being abused by her mother.
---
2. Cross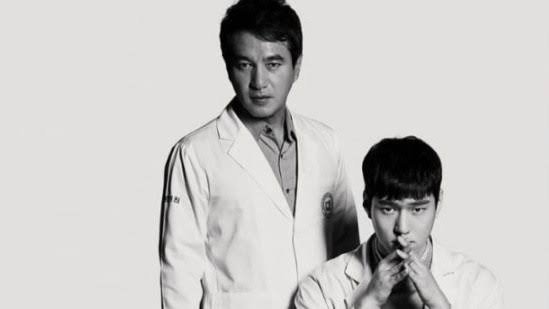 "Cross" is a story about a man (Go Kyung Pyo) who becomes a doctor to take the revenge from some people responsible for his father's death.
---
3. Return
"Return" is a story about a lawyer (Go Hyun Jung) and a detective (Lee Jin Wook) who solves the case of a murder of a person who is suspected to be killed by the son of an elite class.
---
4. Children of a Lesser God
"Children of a lesser God" is a story about two detectives ( Kang Ji Hwan and Kim Ok Bin) who have some supernatural powers.
---
5. Mystery Queen 2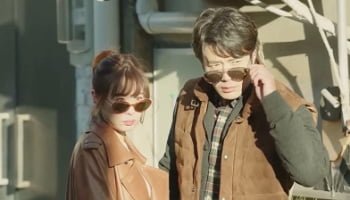 "Mystery Queen 2" is a story about a woman (Choi Kang Hee) who has a lot of interest in mystery novels and she ends up as a huge help to a detective (Kwon Sang Woo) in solving difficult cases.
---
Also See : (53) List of Romantic Comedy and Romance Kdramas of 2018
---
6. Misty
"Misty" is a story about a man (Ji Jin Hee) who fights the case of his wife (Kim Nam Joo) who is suspected in a murder case.
---
7. Switch : Change the World
"Switch : Change the World" tells the story of a con-artist (Jang Geun Suk) who pretends to be prosecutor so that he can bring justice to people. A woman (Han Ye Ri) plays the love interest of the con artist in the drama.
---
8. Live
"Live" tells the story of lives of two police officers (Jung Yu-Mi and Lee Kwang-Soo) working at the Hongil Police Precinct Office. They both learn a lot about life by undergoing cases they never expected.
---
9. Suits
"Suits" tells the story of a top layer (Jang Dong Gun) who sees the talent in a boy (Park Hyung Sik) and immediately hires him as his associate illegally.
---
10. Mistress
"Mistress" revolves around the scandalous lives of 4 women. (Han Ga In, Choi Hee Seo, Goo Jae Yee, and Shin Hyun Bin)
---
Also See : (46) List Of Legal, Mystery, Action Related Korean Dramas Of 2019
---
11. Lawless Lawyer
"Lawless Lawyer" tells the story of gangster (Lee Joon Gi) who turned into a lawyer. He became a lawyer to avenge his mother.
---
12. Come Here and Hug Me
"Come Here and Hug Me" tells the story of a man (Jang Ki Yong) whose father is a serial killer. His father kills the parents of the woman (Jin Ki Joo) he loves.
---
13. Investigation Couple
"Investigation Couple" or "Partners For Justice" is about a forensic doctor and prosecutor who works together to solve cases.
---
14. Miss Hammurabi
"Miss Hammurabi" story revolves around the life of two judges one of them is young and passionate (Go Ara) while the other is a realist (Kim Myung-soo).
---
15. Life on Mars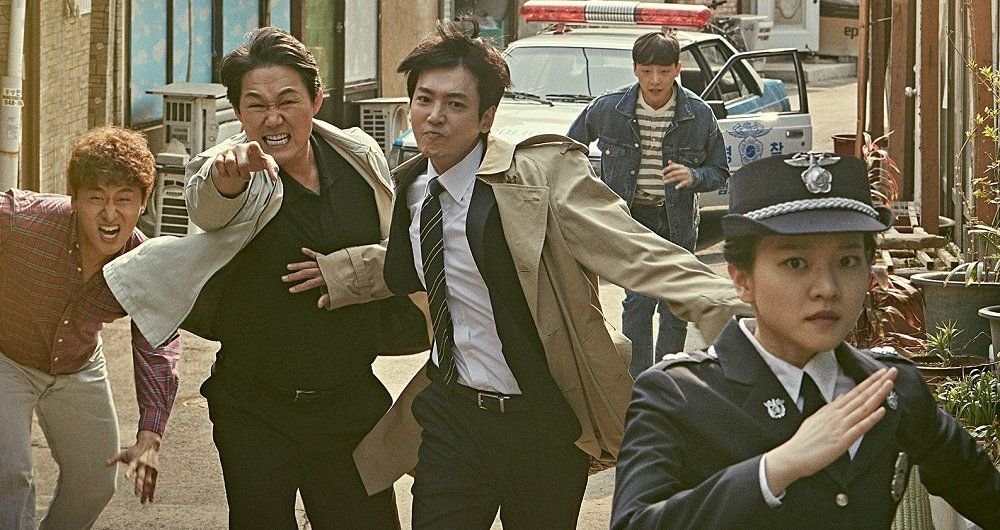 "Life on mars" is a story about a detective who travels back in time to solve cases.
---
Also See : List Of 2019 KBS Drama Special (10 Short Dramas)
---
16. Voice 2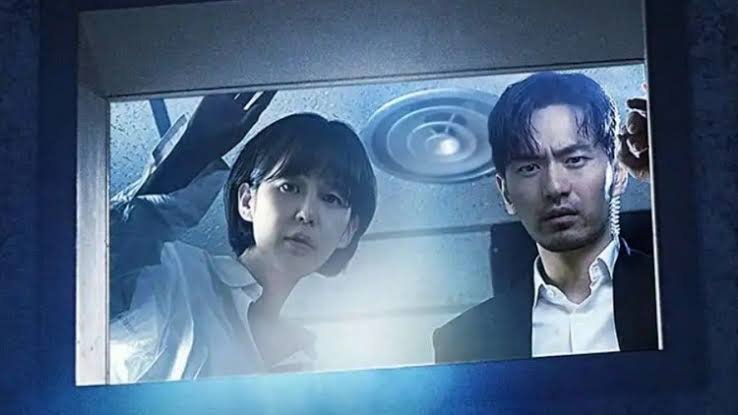 "Voice 2" drama follows the lives of 112 emergency call center employees as they fight against crimes using the sounds that they hear.
---
17. My Mister (My Ahjusshi)
"My Mister" tells the story of a middle-aged man and a cold and strong woman who has gone through many hardships in life, come together and heals each other's past scars.
---
18. Your Honor
"Your Honor" is a story about two twin brothers (Yoon Shi Yoon). One of them is a respectable judge while the other is a criminal. The criminal takes in the seat of his brother as a judge when he disappears.
---
19. Terius Behind Me
A woman named Go Ae-rin (Jung In-sun) loses her husband. Along with her neighbour Kim Bon (So Ji-sub), who was an NIS agent, they discover the truth behind her husband's involvement in a huge conspiracy.
---
20. Hand : The Guest
"Hand : The Guest" is a drama about a psychic (Kim Dong Wook), a priest (Kim Jae Wook), and a detective (Jung Eun Chae) who work together to solve crimes using shamanism and exorcism.
Also See : (38) List Of Rom-Com, Fantasy, Romance Related Korean Dramas Of 2019
---
21. The Ghost Detective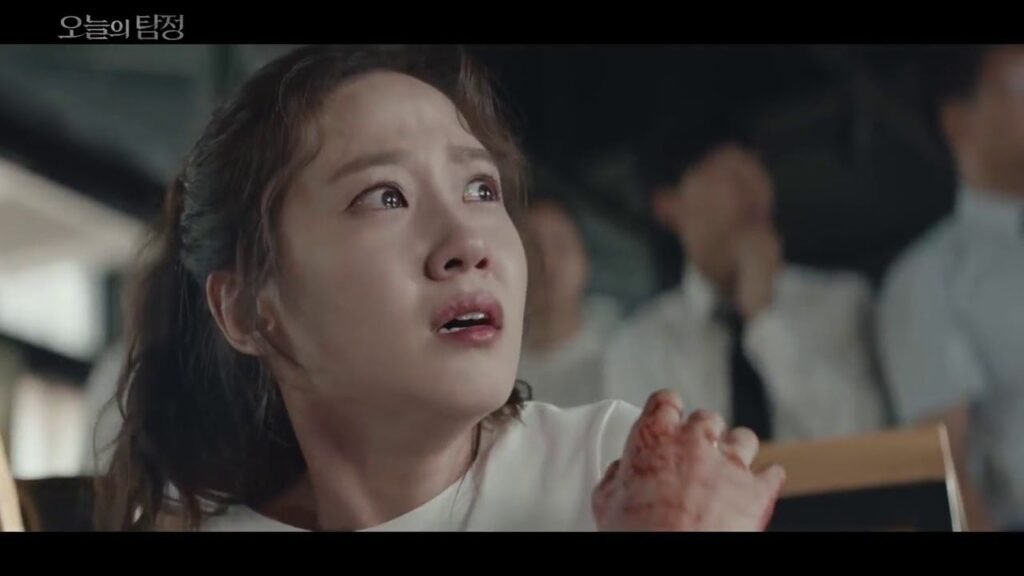 "The Ghost Detective" story goes like this, detective Lee Da-il (Choi Daniel) catches ghosts. He is trying to solve the case of his assistant, Jung Yeo-wool's (Park Eun-bin) younger sibling's bizarre death. He keep running into a mysterious woman called Sunwoo Hye (Lee Ji-ah) at every crime scene.
---
22. Player
"Player" revolves around the con artists and prosecutor who work together to recover black money from criminals.
---
23. The Smile Has Left Your Eyes
"The Smile Has Left Your Eyes" is a mystery romance drama in which there are two individuals who have the similar scars, but one is referred to as a monster by the public's eye while the other hides her trauma falls into love.
---
24. Room No. 9
"Room No. 9" story revolves around two women, a lawyer and a death row inmate(Kim Hee Sun and Kim Hae Sook) whose fate are switched with each other as they happen to exchange their bodies with each other. And a doctor (Kim Young Kwang) who holds the key to their fate.
---
25. Children of Nobody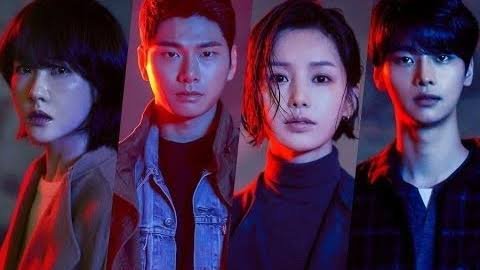 "Children of Nobody" is a story of a child counselor Cha Woo-Kyung (Kim Sun-A) who has everything in her life, a better job, a good husband and children. Her life takes turns after she gets into an accident. After the accident she faces some strange events. With the help of detective Kang Ji-Hun (Lee Yi-Kyung) she tries to solve the reason behind those.
---
Also See : List of tvN Drama Stage 2020 Season 3 Short Dramas
---
26. The Last Empress
"The Last Empress" or "Empress's Dignity" is a story in which constitutional monarchy still exist in 2018 South Korea. A famous musical actress named Oh Ssu-Ni (Jang Na-Ra) marries Emperor Lee Hyuk (Shin Sung-Rok). There Oh Ssu-Ni didn't like the way power is used in the palace to oppress the weak and she often goes against them. Then she meets Na Wang-Sik (Choi Jin-Hyuk) who is a bodyguard in the imperial family. However, Na Wang-Sik's only reason to come to the palace is to take revenge for his mother's death. Both Oh Ssu-Ni and Na Wang-Sik joins hands to bring the royal family down and end up falling in love with each other. Check drama Review Here.
---
27. Less Than Evil
"Less Than Evil" is a story of an experienced detective named Woo Tae-Seok (Shin Ha-Kyun) who has spent his entire life on solving cases due to which he has remained lonely in his life. One day he gets a case related to a female psychopath (Lee Seol) who is into dramas and movies a lot. However, Woo Tae-Seok wasn't able to arrest her due to lack of evidence, but she ends up as a biggest help for Woo Tae-Seok in solving other cases.
---
So how many have you watched from them? Some of these dramas are sure to make your drama journey fill with excitement and pleasure. Don't forget to bookmark it.
So that's all! I hope I'm not missing any. If I am then do let me know ? and If you have watched some of the above kdramas then rate them from 1-10 in comments! I'll be waiting.
Anneyeong 🙂