"Record Of Youth" drama tells the story of three individuals in their youth who struggles to make their way to success in this competitive world. Sa Hye Jun, Won Hae Hyo and Ahn Jeong Ha all belongs to different backgrounds and have dreams of their own. Sa Hye Jun who belongs to a middle class family wishes to become a top actor one day. His friend Won Hae Hyo who also wants to be a successful actor belongs to a rich family. Ahn Jeong Ha wants to become a makeup artist and plans to open her own salon.
Sa Hye Jun played by Park Bo Gum is a model with good values. He is an honest and humble personality. He has been modeling for almost 7 years, but his main focus is to become a successful actor. Sa Hye Jun's current agency does not pay him, and he is having hard time making as an actor. So he decides to give up and go to his mandatory military service until he meets Lee Min Jae who tries to change his mind.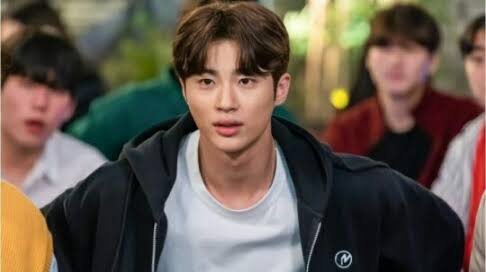 Won Hae Hyo played by Byeon Woo Seok is a childhood friend of Sa Hye Jun. Won Hae Hyo is kind, friendly, helpful and a budding actor-model. Even though he wishes to achieve everything on his own most of his achievements are due to the support of his rich mother.
Ahn Jeong Ha played by Park So Dam is a makeup artist and a YouTuber. She is smart, simple and a big fan of Sa Hye Jun. Ahn Jeong Ha quits her day job to pursue her dream of becoming a makeup artist. Currently, she is having hard time working at the salon due to her salon director. So she decides to open her own beauty salon. She meets Sa Hye Jun and Won Hye Ho at work. The three becomes good friends.
Kim Jin Woo played by Kwon Soo Hyun is also a friend of Sa Hye Jun and Won Hye Hyo. He is a photographer and wants to open his own studio. Kwon Soo Hyun belongs to middle class family. He is in a secret relationship with Won Hye Hyo's sister.
"Record of Youth" is a light and simple drama with not much plot depth to enjoy, but plenty of positive young characters to embrace. The way its bright and positive characters shines in the struggling times and the choices made without sacrificing their core values is the charm of "Record Of Youth". Still its plot lacks in a lot of areas and it can be slightly disappointing to many. But its unique characters and more practical style of the story makes it a worth watch.
Now, there are many dramas and movies which have shown the concept of actors rising from bottom to top. I absolutely agree that "Record Of Youth" shows a similar pattern of success story like others. Whether that involves struggling times to make as an actor or convincing your parents about your dreams that does not confirm a decent job.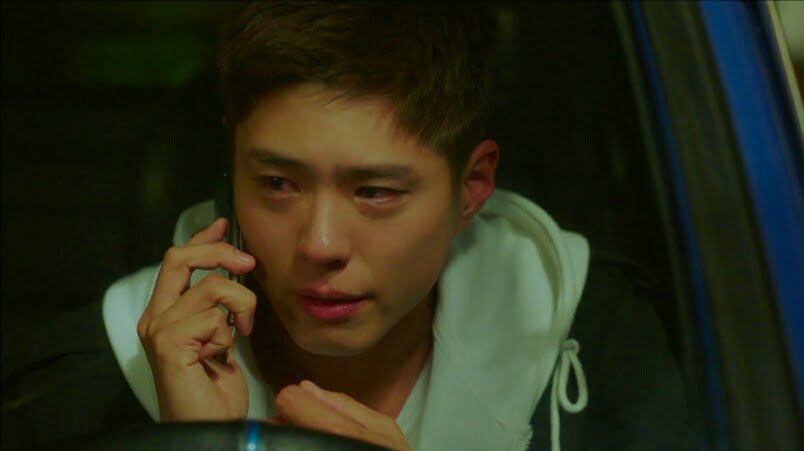 But what makes this drama different from others is the way Sa Hye Jun has pursued his dreams. And same goes with Ahn Jeong Ha and Won Hye Hyo. All three strived to remain good and protect their values and opinions about life even when their careers compelled them to change. This kind of positivity flows throughout the show and I absolutely loved it.
Sa Hye Jun gets many opportunities to become successful but all comes at the cost of sacrificing his core values. Despite pressure from his father and scarcity of time he remained patient and didn't take the wrong path. Even though people around him told him to change his ways, but he remained true to his values.
Sa Hye Jun's friend Won Hye Hyo has everything to fulfil his dream of becoming a successful actor, a solid background, money and power. But he still wants to achieve everything on his own. He lets his mother get involved in his career because he thinks she does it out of love. Won Hye Hyo is humble and a very good friend to Sa Hye Jun and Ahn Jeong Ha.
Ahn Jeong Ha quits her day job in the company and decides to take her first step in pursuing her dream of becoming a makeup artist. She now works at a top salon and receives a lot of praise by her clients. But the salon director Jin Jun starts bullying her out of jealousy and makes Ahn Jeong Ha's job tough. She remained patient and tried to convince herself that Jin Ju is not a bad person. But it was long enough, she quits and starts her own salon.
I must say Ahn Jeong Ha's character as a girl is something I saw for the first time. She is patient, strong and honest. She doesn't like to be cheesy and is practical most of the time. The way she handles everything in her life is really inspiring and I give 10/10 to Ahn Jeong Ha. She has also been a fangirl of Sa Hye Jun ever since his modeling days.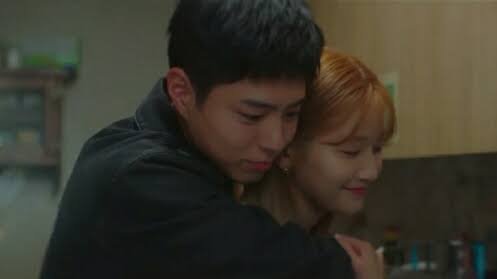 Ahn Jeong Ha and Sa Hye Jun's relationship is every fangirl's dream turned into a drama. And this is also a reason you would like this series but only if you are a fangirl. But their relationship didn't felt dreamy and it was more realistic. They started out as friends and Ahn Jeong Ha tried to hide the fact that she is his fan. They found themselves having similar opinions about life and also helped each other by cheering on. Both started liking each other and gradually became a couple.
I liked their conversations and talks about life. Most Korean dramas have the concept of opposite attracts each other when it comes to love, but here is an exception. People with similar thoughts and personality also attract each other. And Ahn Jeong Ha and Sa Hye Jun proves that. I must say both were so lovely throughout the series.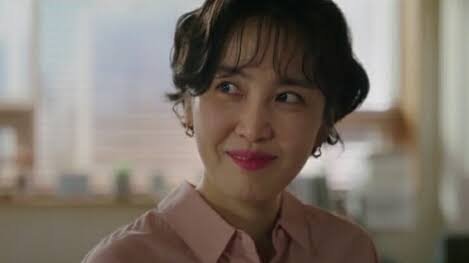 Two more characters that I found lovely were Sa Hye Jun's manager Lee Min Jae and his grandfather Sa Min Gi. It was really amazing to see them pursue their passion despite their age. As Sa Hye Jun said, "Youth is not defined by the age." Truly Anyone with passion is youthful.
The writer did well in story telling about each character. Also, their thoughts expressed in the background makes it interesting to watch. But I was taken aback by the ending. The viewers are equally taken into the life of Ahn Jeong Ha, Sa Hye Jun and Won Hye Ho throughout the series but Ahn Jeong Ha and Won Hye Ho are left out in the end. In my opinion they didn't get a fair ending and it felt incomplete.
"Record Of Youth" is more of a story telling about today's youth rather than going in depth with the emotional aspect of it. In my opinion other dramas did a better job in connecting well with the young audience. "Record Of Youth" has good and unique young characters, but they all are same. It would have been interesting if it included some different kinds of personalities as well. A little more narrations to the story would have also been good and inspiring.
Well! That must not stop you from watching "Record Of Youth" as it is still a worth watch. It gives a strong message to youth with the help of its honest characters. You can achieve success even when you are a good decent person. One must not sacrifice their morality. Moral values for the sake of success. It's better to be patient than take the wrong path. Applaud to the writer for including such positive characters and giving a beautiful message to today's youth. The story is practical and engaging. You will surely not be disappointed.
My Ratings : 7.5 / 10
---