Actor Kim Seon Ho has received a lot of praise and popularity due to his cold yet kind at heart role of a venture capitalist Han Ji Pyeong in his previous Korean drama "Start Up".
Currently the actor is stealing the hearts of people from all around the world with his ongoing romance comedy Netflix drama "Hometown Cha-Cha-Cha". Actress Shin Min Ah is his co-star in the series.
Kim Seon Ho's fan base is also increasing as such that his Instagram following is increasing day by day. We have compiled here everything from his drama journey to his likes and ideal type that you would love to know about Kim Seon Ho.
1. Who is Kim Seon Ho?
Kim Seon Ho is a South Korean Actor who works under Salt Entertainment.
Birthday — Kim Seon Ho was born on May 8, 1986, and is currently 35 years old.
Education — He graduated from Seoul Institute of The Arts School.
Debut — In 2009 'New Boeing Boeing' (Theater).
---
2. Likes, Favorites And Hobbies
Kim Seon Ho likes Iron Man and reading Comic Books.
Painting and landscape drawing is his favorite thing to do. He even took oil painting lessons for his role of an artist Kim Rae Won in the drama 'You Drive Me Crazy'.
Favorite Movie — If Only
Favorite Color — Blue
Most Favorite Food — Taekbokki of all kinds
Favorite Idol — When Kim Seon Ho was young he liked Yi Sun Shin general a lot. According to him, he is cool.
Favorite Pet — Kim Seon Ho thinks both cat and dogs are cute, but he likes dog more.
---
3. Nicknames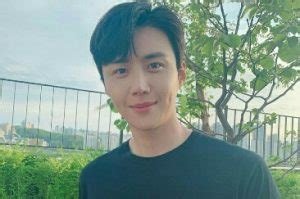 Dimple Prince — Kim Seon Ho has this nickname because whenever he smiles or laughs his handsome dimples appear on his face.
Paper Doll — In Korean variety show '2 Days & 1 Night' Kim Seon Ho had a hard time dancing and his funny dancing earned him this nickname.
Good Boy — His current role of Han Ji Pyeong in drama 'Start Up' became the reason for a lot of his fans to call him 'Good Boy'. Just like Seo Dalmi's grandma called him in the drama.
---
4. Kim Seon Ho's Slow And Steady Rise In The Entertainment Industry
In 2017
Kim Seon Ho who started out as a theater actor made his television debut with a small role in KBS2 office drama "Good Manager" in 2017. After this he did a supporting role in the KBS2 romance comedy drama "Strongest Deliveryman". Later he played the role of a sly con artist in the drama "Two Cops". This drama earned recognition and praises to Kim Seon Ho.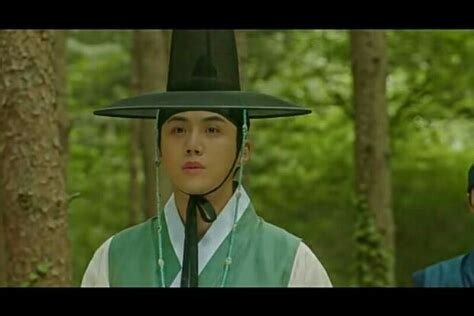 In 2018
Kim Seon Ho got his first leading role in MBC mini drama "You Drive Me Crazy". The kiss scene in the drama between him and actress Lee Yoo Young went viral on YouTube.
Then he appeared as the second lead in the historical drama "100 Days My Prince" which became the highest rated Korean cable television drama that time.
In 2019
Next Kim Seon Ho starred in the popular comedy series "Welcome To Waikiki" Season 2. He again starred in a romantic investigation Korean drama "Catch The Ghost".
Later Kim Seon Ho became the permanent member at the popular Korean variety show "2 Days & 1 Night". This is also his first variety show.
In 2020
Kim Seon Ho is becoming a more loving character through his role of a cold yet kind at heart venture capitalist Han Ji Pyeong in his current drama "Start Up".
---
5. Popular Theater Actor
On variety show "2 Days & 1 Night" Kim Seon Ho told that all his plays used to sell out. Sometimes the queues used to go from entrance to all the way to the street in Daehangno. He further added that one time the queue was so long that the cars couldn't pass.
---
6. His Dimples Are Genetic
In a live chat with fans Kim Seon Ho told that his dimples are genetic. Although neither his father nor mother has dimples. Kim Seon Ho further explained that on the maternal side of his family there are 6 daughters and only his eldest aunt has dimples. And strangely on the maternal side they all are sons and have dimples.
---
7. Kim Seon Ho Ideal Type
Kim Seon Ho likes to joke and laugh a lot. His ideal type must be someone who matches well with his humor. He would like a girl who laughs even at nonsense jokes.
---
Also See : 9 Times Sa Hye Jun's Character In "Record Of Youth" Is Inspired By Real Life Of Actor Park Bo Gum
---
8. Kim Seon Ho Drama List
Good Manager (2017) as Sun Sang Tae.
The Strongest Deliveryman (2017) as Oh Jin Kyu.
Two Cops (2017–2018) as con-artist Gong Su Chang.
You Drive Me Crazy (2018) as artist Kim Rae Won.
100 Days My Prince (2018) as Jung Jae Yoon, hidden advisor of Crown Prince.
Welcome To Waikiki 2 (2019) as music lover Cha Woo Sik.
Catch The Ghost (2019) as detective Go Ji Seok.
Start Up (2020) as venture capitalist Han Ji Pyeong.
Hometown Cha-Cha-Cha (2021) as jack-of-all-trades Hong Du Sik.
Other Appearances
DoReMi Market (Amazing Saturday) variety show in Ep 80 as Guest
Reality Show
2 Days & 1 Night (Main cast since Episode 579)
MBC Gayo Daejejeon (Host with Im Yoon Ah & Jang Sung Kyu)
---
9. Other Facts About Kim Seon Ho
Kim Seon Ho doesn't smoke.
He is Catholic by religion.
Mint Chocolate and Ice cream are his favorite.
His first international trip was to Cebu, Philippines. It was drama "Good Manager's" reward trip.
His mother touched the chest of an enormous tiger when she had Seon Ho's conception dream.
His Zodiac Sign is Taurus.
Kim Seon Ho's fan club is called "Seonho-like".
---
10. Kim Seon Ho Awards
Actor Kim Seon Ho has just started to rise, but he has already so many awards for his excellent acting performances.
In 2017 at the 36th MBC Drama Awards Kim Seon Ho received the 'Excellence Award, Actor' in a Monday-Tuesday drama and also the 'Best Character Award' for his comic character role in Korean drama "Two Cops".
In 2020 and 2021 Kim Seon Ho recieved the Rookie Award – Show/Variety Category and the Popularity Award – Entertainer at the KBS Entertainment Awards.
Other Awards won by the actor— Male Multitainer, Trend Icon- Actor, Best Emotive Award – Actor, Model Star Award.
He also won the Most Popular Actor at the 2021 Baeksang Arts Awards.
---
11. Upcoming Projects
Currently the actor is starring with actress Shin Min Ah in the tvN rom-com Hometown Cha-Cha-Cha.
Recently Kim Seon Ho has confirmed to star in his first ever film "2 O'Clock Date". Girls' Generation YoonA will be his co-star.
"2 O'Clock Date" will tell the romance story of two neighbours who fall in love after they meet each other almost everyday. The twist is that the woman has a big secret.
---
12. Social Media
Kim Seon Ho Instagram — @Seonho_Kim
---
So that's all about Kim Seon Ho. Hope the actor do more good projects, and we get to know him even more. All the Best! To Kim Seon Ho from Korean All Day.
Do comment! How you are feeling about Kim Seon Ho's new drama Hometown Cha-Cha-Cha and your love for the actor.
---