"Reply 1988" also known as "Answer Me 1988" is a drama about the people living in Ssangmundong neighborhood of Seoul in the year 1988. It follows the growing up stories of five childhood friends now in their teen years along with their parents in those simpler times. This is the third part of the Reply series after 'Reply 1997' and 'Reply 1994'. Although each has no connection with the other.
"Reply 1988" is a drama that literally time travels one to 1988. All the detailing and implementation of that time is absolutely perfect here. It is a meaningful drama that makes sense on a lot of life aspects and human emotions. It is a heart-warming and nostalgic drama which winds up with wide range of amazing characters. You will surely find one to relate. And if you were at the same age in 1988 as the main characters in the drama, then I am sure this drama will become your favorite. It will take you to a nostalgic trip of your teen years. And bring back a lot of memories.
Let's dip into the characters of 5 friends in Ssangmundong neighborhood.
Sung Duk Seon played by Lee Hyeri is the second child in her family. Although she is poor in studies, she is of caring and bubbly nature. Sung Duk Seon is loved by all, and she is always scared of her older sister Sung Bo Ra. She is the only girl among her neighborhood friends.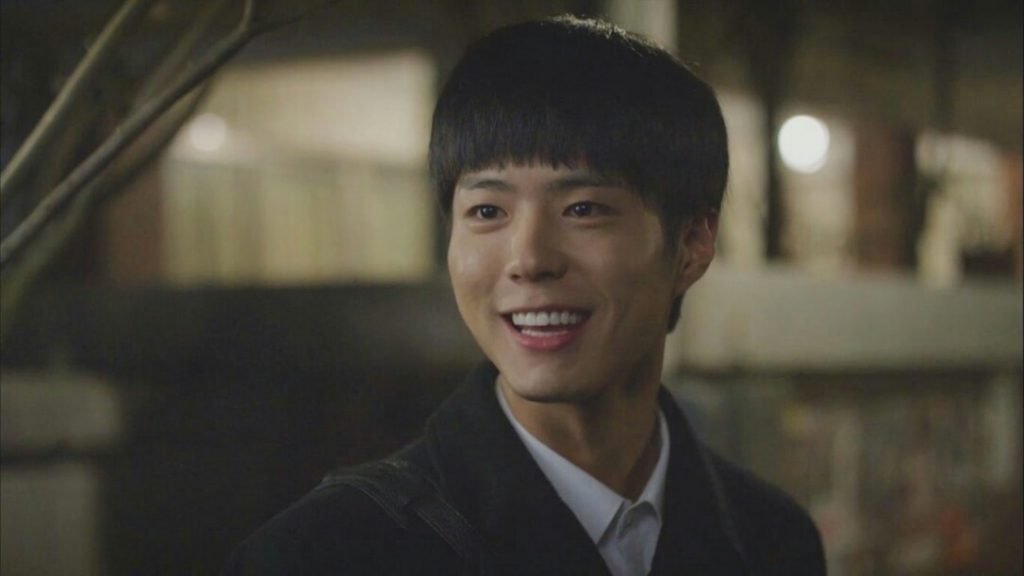 Choi Taek played by Park Bo Gum is a genius Baduk (Go) player, who is also a world champion. To focus on his game more, he doesn't go to school. He is quiet most of the time and though he is a Baduk genius, he can't even tie his shoe laces. So his friends always have to take care of him.
Kim Jung Hwan played by Ryu Jun Yeol, lives in the same house as Duk Seon, while she lives in the basement. He is smart and sarcastic in nature. Kim Jung Hwan is always considerate about the feelings of others that includes his parents, friends and his older brother Kim Sun Young. He also likes soccer.
Sung Sun Woo played by Go Kyung Pyo is a perfect son who is caring towards his mother and little sister Jin Joo. He is good in studies and is also class president in his school. Sung Sun Woo has all the qualities of a good son and brother.
Ryu Dong Ryong played by Lee Dong Hwi is also in the same class and neighborhood as Sung Sun Woo and Kim Jung Hwan. But he has no interest in studies and always likes to hang out with friends and watch movies. Still Dong Ryong is wise and often give useful life advices to his friends.
But "Reply 1988" is not just about these five friends, it tells the stories of their siblings and parents as well. Every other character here is well-defined and the relationship between them is the essential part of drama. Just like we are the main character of our life, the same goes with the drama. Each character is special here and is incomplete without the other.
Sung Duk Seon family is poor and lives in a semi-basement house. Her father Dong Il lost money after he guaranteed someone else's debt. Even though her father lived a tough life supporting his three children, he is a generous man. He often bought things for the sake of charity.
Duk Seon always fights with her older sister Sung Bo Ra. Sung Bo Ra is intelligent and goes to the top university in Seoul. But she is a bit rude. Still inside Bo Ra is also a kind person. They all depicted the life and struggles of an ordinary family. I think a lot of us can relate to Duk Seon's family, especially if you are a middle child in the family.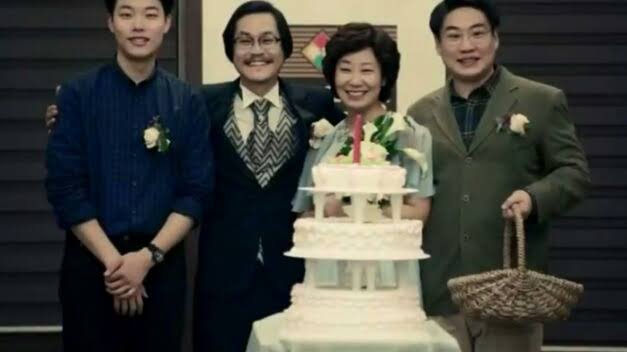 Kim Jung Hwan's family was also poor, but they became rich overnight after Jung Hwan's brother Jung Bong won a lottery. Jung Bong keeps failing his college entrance exams. He knows everything except studying. I found his character hilarious uniquely.
Another character that was very humorous is Jung Hwan's father. He is never serious and always jokes around. Choi Taek's only family is his father who is of quiet personality like him. And finally Sun Woo has a caring mother and a cute little sister.
Sun Woo, Duk Seon and Jung Hwan's families are also close to each other, and they often spend time together. Sometimes they party and sometimes discuss about their children future. All three families are always ready to help each other and if one has a problem then the other worries as well.
It was really heart-warming to see their proximity with each other. After you see them, you will realize how life becomes easy when you share your joys and sorrows with others. And also how our parents make many sacrifices for us. I absolutely enjoyed their get-togethers.
"Reply 1988" took me on a nostalgic trip to my childhood. From Walkmans, video games, to T. V without remotes and those times of buying cassettes when there were no CDs everything opened a memory lane for me. The times when I used to watch singing shows with my family and argue about who will be the winner. The list can go on. "Reply 1988" is sure to take anyone from 90s back to their childhood. Everything is just so perfectly executed here and quite detailed as well.
One of the most beautiful thing that "Reply 1988" has is its depiction of human emotions. The drama covers many deep topics about life that rarely anyone talks about. And I think only a few dramas did that. At times, I was overwhelmed by the plot depth where it talked about human life and nature in a more detailed manner.
In fact in my opinion "Reply 1988" is a short summary of human life. It tells the viewers that their life though simple and ordinary, it is still beautiful. And each moment of your life is special. One does not realize that each and every moment he lives is precious. A person hardily realizes it at that time, but later on when he looks back, he misses those times and envy.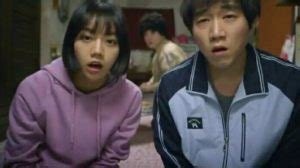 But one thing that disappointed me were the long episodes of 'Reply 1988'. You need to dedicate a lot of time as each episode is almost 2 hours long. I wasn't ready for this so the length actually frustrated me. Because the script is engaging and you can hardly skip any scene. So before you start 'Reply 1988' be prepared to sit for long time.
The drama is narrated by the future Duk Seon in her 40s. So at times Duk Seon and her husband are shown answering to the questions about their past. Duk Seon's husband is one of her neighborhood friend.
For a lot of episodes the drama keep the users confused about Duk Seon's future husband. This is really an entertaining and engaging part of the script. I guessed it wrong, but I was happy that I was wrong. I will not spoil it for you, watch for yourself and find out.
So the talk comes about love, it was so cute and sweet. Seeing all the kids in Ssangmundong neighborhood having their first love and embracing it with all innocence was so cute. There are almost four love lines in the show and all had their own charm. I specially liked Choi Taek and Duk Seon's. They were so cute together and their love was soulful. Duk Seon also had an amazing chemistry with Jung Hwan. Another one that I liked was Jung Hwan's brother Jung Bong and Duk Seon's friend. They were really sweet.
Spoiler
The 'Reply 1988' series has a slow yet engaging script. The drama only increase its pace in the end after all friends enter college, and we see that almost all of them have got successful careers. So the time when the plot shifted everything from 1989 to 1994, felt so nostalgic. It felt like the time flied, and I was already missing their teenage years. But it was all well, as we now get to see Duk Seon dating her future husband. I will not complain that this part is just two episodes, because they were so good together that it was satisfying.
Spoiler Ended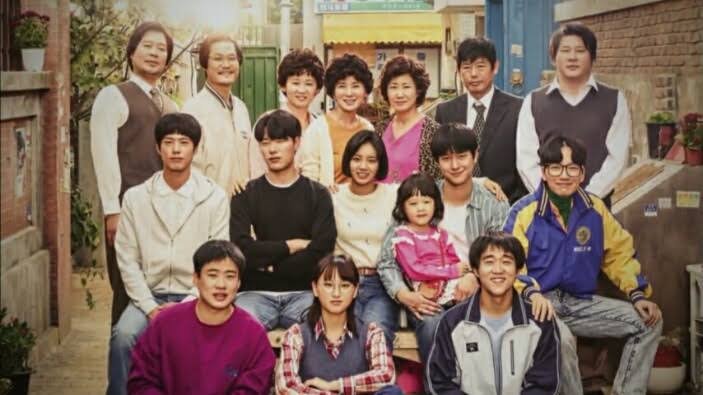 To sum up, "Reply 1988" is the preeminent series when it comes to showing the old times. The detailing and execution of 1988 is mesmerizing. The script has been kept so simple yet engaging. At times, you will get confused if "Reply 1988" is based on a true story as it has been made so real. It is a drama that will walk you through a memory lane. A wide range of unique and lively characters and covering all the important aspects of basic human emotions and life, the drama is sure to warm your heart.
My Ratings : 8.5 / 10
---