What kind of Korean drama should we call stunning?
Definitely a drama that puts you in good mood. No matter, you are sad or angry, just by watching these Korean dramas your mood will lift up.
I have prepared a list of 9 stunning kdramas that will provoke the emotions in you. Most of these dramas are award-winning and famous overseas, while the rest are hidden gems that demand your attention.
No matter what genre you like, you'll absolutely find yourself immersed into these dramas. So without wasting any more time, let's see what I have got for you here.
—By Nishima Saini
---
1. Weightlifting Fairy Kim Book Joo
Based on the life of South Korean Olympia gold-medalist weightlifter Jang Mi Ran, drama "Weightlifting Fairy Kim Bok Joo" released on 16 November 2016. It stars Lee Sung Kyung, Nam Joo Hyuk, Lee Jae Yoon and Song Shi Ho in the main cast.
The drama depicts a story about a group of college athletes who are trying to achieve their dreams and experience love and new things in life that help them to grow. Kim Bok Joo is a naturally gifted weightlifter who does not hesitate to beat boys up if they provoke her. She hides her insecurities and fragile heart under her strong exterior. Kim Bok Joo's childhood friend Jung Joon Hyeong falls in love with her as she is. She also has a feminine side to her when it comes to relationships, but she has to hide it because of her dream of becoming a weightlifter. Let's find out if she can follow her dream while being in a relationship.
Watch On: Viki, Netflix and WeTV
Here is the drama cast and characters :-
Lee Sung Kyung as Kim Bok Joo
Nam Joo Hyuk as Jung Joo Hyeong
Lee Jae Yoon as Jung Jae Yi
Kyung Soo Jin as Song Shi Ho
Lee Joo Young as Lee Sun Ok
Cho Hye Jung as Jung Nan Hee
Kang Ki Young as Kim Dae Ho
Jang Young Nam as Choi Sung Eun
Yoo Da In as Go Ah Yeong
---
2. My Shy Boss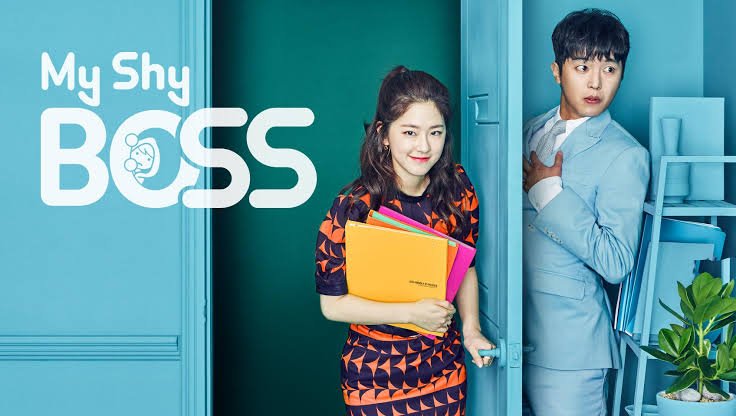 When your quiet life is being shaken by the arrival of someone whose personality is the opposite of yours. "My Shy Boss" released on 16 January 2016 which stars Yeon Woo Jin, Park Hye Soo, Gong Seung Yeon and more in the main cast.
"My Shy Boss" tells a romance story between an introverted boss and his extroverted employee. Chae Ro Woon is an energetic and hardworking woman who just started working at a new company, whose boss is known by the nickname of "Silent Monster". There she tries to find out about her mysterious boss Eun Hwan Ki who is also the CEO of the company.
Eun Hwan Ki is of shy personality and always covers himself with a hood in front of people and never allows anyone to get close to him. This attitude made him a mysterious and cold CEO in front of everybody. Ro Woon decides to bring his boss out of the walls that he created around him, but will she be successful?
Watch On: Netflix and WeTV
Here is the drama cast and characters :-
Yeon Woo Jin as Eun Hwan Ki
Park Hye Soo as Chae Ro Woon
Gong Seung Yeon as Eun Yi Soo
Yoon Park as Kang Woo II
Jeon Hyo Sung as Kim Gyo Ri
Ye Ji Won as Dang Yoo Hee
Lee Kyu Han as Reporter Woo
---
You May Also Like: 7 Korean Dramas with Happy Endings That You'll Not Regret Watching
---
3. Strong Woman Do Bong Soon
A drama about a girl who is born in a family where females posses special powers, but once used for a bad deed, all the powers will be gone. Released on 24 February 2017 "Strong Woman Do Bong Soon" stars Park Hyung Sik, Park Bo Young and Kim Ji Soo in the main cast.
This is a story of Do Bong Soon, a sweet and honest girl who belongs to a family where all the women are gifted with some special superhero powers. But the powers should be used only for good deeds, once used for something bad, it'll be taken back. Ahn Min Hyuk, the CEO of a gaming company, gets threatened by an unknown enemy. He then finds out about the special powers of Bong Soon and hires her as his bodyguard. Gradually he falls in love with her, but Bong Soon loves her childhood friend In Guk Doo who is a police officer.
When the news of a series of kidnapping in her hometown spreads around, she decides to use her powers to confront the evil. But the kidnapper finds about her secret and plans to manipulate her powers. Will she end up losing her powers to the evil? Let's find out!
Watch On: Viki, Netflix and WeTV
Here is the drama cast and characters :-
Park Bo Young as Do Bong Soon
Park Hyung Sik as Ahn Min Hyuk
Kim Ji Soo as In Gook Doo
Jun Suk Ho as Secretary Rong
Shim Hye Jin as Hwang Jin Yi
Yoo Jae Myung as Do Chil Goo
Kim Won Hae as Kim Kwang Bok
---
4. My Secret Romance
Can you imagine the romance blooming between the awkwardness when two people meet again after having a one-night stand three years ago? Released on 17 April 2017 "My Secret Romance" stars Sung Hoon, Song Ji Eun and Kim Jae Young in the main cast.
My secret romance kdrama starts with a one-night stand between the leads. Wait! It is not as bad as you think. Cha Jin Wook is a spoiled son of a chaebol family who never fell in love with anyone deeply. While Lee Yoo Mi is a nice girl who never had a boyfriend. Both meet unexpectedly and had a one-night stand. Yoo-mi after the one-night stand breaks her heart, feeling like she is following the footsteps of her mother, who was a porn actress. When they meet again after three years, they felt a feeling of belongingness to each other. But things aren't that easy, specially for Yoo Mi when she has to feel embarrassment every time because of her mother. How will they overcome all the awkwardness and embarrassment? Does their love have a chance?
Here is the drama cast and characters :-
Sung Hoon as Cha Jin Wook
Song Ji Eun as Lee Yoo Mi
Kim Jae Young as Jeong Hyeon Tae
Jung Da Sol as Joo Hye Ri
Lee Hae In as Jang Eun Bi
Baek Seung Heon as Lee Shin Hwa
Nam Ki Ae as Jo Mi Hee
---
5. Love in the Moonlight
One of the most intriguing plot ever written, with a cheesy romance between two people who are unaware of each other's true identity. Released on 22 August 2016 "My Secret Romance" stars Park Bo Gum, Kim Yoo Jung and Jung Jin Young in the main cast.
Hong Ra On is a girl who had to disguise herself as a man to protect her family. Hong Ra On becomes a relationship counselor and starts giving dating advice to men and often helps them in their relationships. One day, a love letter she wrote for one of her client is discovered by Crown Prince Lee Young. Later, she was forced by loan sharks to become the enuch. She and Crown Prince meet each other, unaware of each other's true identity. Crown Prince is a mischievous but a smart person and often do things that are unpredictable by his servant. He becomes interested in Ra On not knowing that she is actually a girl. He decides to confess his feelings to her. But what will happen when he finds out about her true identity, that she is actually a woman?
Watch On: Netflix
Here is the drama cast and characters :-
Park Bo Gum as Lee Young/Crown Prince
Kim Yoo Jung as Hong Ra On/Hong Sam Nom
Jung Jin Young as Kim Yoon Sung
Kwak Dong Yeon as Kim Byung Yeon
Chae Soo Bin as Jo Ha Yeon
Chun Ho Jin as Kim Heon
Jung Hye Sung as Prince Myun Geun
Jang Gwang as Han Sung Ik
Kim Seung Soo as King Soon Jo
Seo Jung Yeon as Queen Yoon
---
6. Marriage not Dating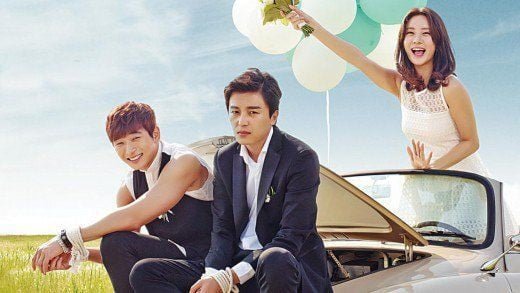 A drama with full of surprises and even the clichés are worth watching here. Released on 4 July 2014 "Marriage Not Dating" stars Yeon Woo Jin, Han Groo, Jung Jin Woon and more in the main cast.
The drama tells the story of Gong Ki Tae, a successful plastic surgeon who wants to stay single forever, but his family force him to get married. To get rid of marriage proposals and blind dates set by his parents, he purposely brings Joo Jang Mi home to introduce her to his parents as his girlfriend because he knows his parents will never accept Jang Mi as his life partner.
Jang Mi is a poor girl who has no hopes left in finding a true love after her previous failed relationships. Now it will be interesting to see how things will work between the leads when everything is a mismatch here. And if their romance blooms, will their families accept each other?
Watch On: Viki, Amazon Prime
Here is the drama cast and characters :-
Yeon Woo Jin as Gong Ki Tae
Han Groo as Joo Jang Mi
Jung Jin Woon as Han Yeo Reum
Han Sun Hwa as Kang Se Ah
Heo Jung Min as Lee Hoon Dong
Yoon So Hee as Nam Hyun Hee
Kim Young Ok as Noh Jum Soon
Kim Hae Soon as Shin Bong Hyang
---
7. Fight for My Way
A reflection of everyday story of anyone out there who are chasing their dreams without having the right backgrounds. Released on 22 May 2017 "Fight For My Way" stars Park Seo Joon, Kim Ji Won and Ahn Jae Hong in the main cast.
The drama depicts the story of four friends who are almost in their 30s, still chasing after their childhood dreams without having higher education, money, power, and connections.
Ko Dong Man, determined to become a famous taekwondo athlete, but his dream gets shattered into pieces when his hard work loses against money and power. His long-time best friend Choi Ae Ra always wanted to be a television anchor, but today she works at a department store. She is still struggling to become an Anchor.
Their friend Kim Joo Man and Baek Seol Hee who have been in a relationship for years, are now facing a new threat to their relationship. How will they achieve their dreams while struggling to stand in this demanding society?
Watch On: Viki, Netflix, WeTV and Viu

Here is the drama cast and characters :-
Park Seo Joon as Ko Dong Man
Kim Ji Won as Choi Ae Ra
Ahn Jae Hong as Kim Joo Man
Song Ha Yoon as Baek Seol Hee
Kim Sung Ho as Hwang Jang Ho
Jin Hee Kyung as Hwang Bok Hee
Lee Elijah as Park Hye Ran
---
8. Cunning Single Lady
A freshly written plot where a lady tries to get back with her ex-husband. Released on 27 February, "Cunning Single Lady" stars Lee Min Jung, Joo Sang Wook, Seo Kang Joon in the main cast.
Na Ae Ra is a beautiful girl with so many guys around her who wants to pursue her. But she wishes to marry a civil servant. One day, she meets Cha Jung Woo who is preparing for civil service exam. They fall in love and get married. But after their marriage, Jung Woo decides to quit his job to become a businessman. Still, Ae Ra supported him by working hard. However, even after putting so many efforts, nothing went well for them. She then decides to divorce him. Years after their divorce, Ae Ra is still struggling to repay the debts she took to support her ex-husband. To make her life worse, she comes to know that her ex-husband is now a successful businessman. She then decides to get back with him. It appears that they both still feels something for each other, but will they get back together or people will think she's just a gold digger chasing after money?
Watch On: Viki
Here is the drama cast and characters :-
Lee Min Jung as Na Ae Ra
Joo Sang Wook as Cha Jung Woo
Seo Kang Joon as Gook Seung Hyeon
Kim Guy Ri as Kook Yeo Jin
Hwang Bo Ra as Kang Min Young
Kim Eung Soo as Na Gap Soo
Kim Ye Ryung as Lee Eun Hwa
Kim Myung Soo as Gil Yo Han
---
9. Boys Over Flowers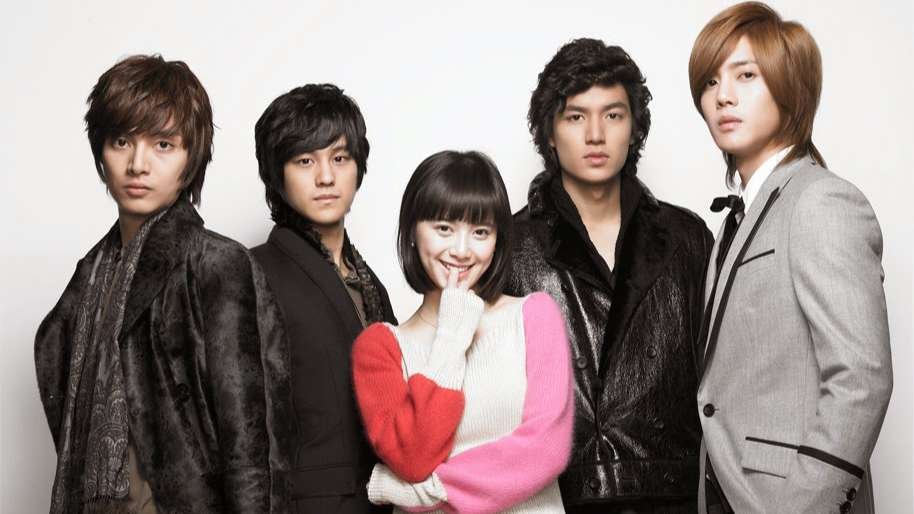 There is no one in the Kdrama world who doesn't know about "Boys Over Flowers". It is an old classic which is still winning the hearts of many. Released on 5 January 2009 "Boys Over Flowers" stars Gu Hye Sun, Lee Min Ho, Kim Hyun Joong and more in the main cast.
It tells the story of Geum Jan Di, an ordinary but smart girl who gets admission at prestigious Shinhwa high school. She is the daughter of a family who runs a business of dry cleaning and is a very kind and down to earth girl. But problems starts chasing her when she meets Goo Jun Pyo the leader of F4, the most popular group of school. Somehow she gets on his nerves, so Jun Pyo decides to bully her but eventually ends up falling for her. Now, Jan Di develops feeling for Yoon Ji Hoo, a member of F4 and also a close friend of Jun Pyo. This is totally a fairy tale like drama when suddenly 4 handsome princes comes into the life of an ordinary girl and turns her into a Cinderella. But will it have a happy ending like Cinderella?
Watch On: Viki, Netflix, WeTV and Amazon Prime
Here is the drama cast and characters :-
Gu Hye Sun as Geum Jan Di
Lee Min Ho as Goo Joon Pyo
Kim Hyun Joong as Yoon Ji Hoo
Kim Bum as So Yi Jung
Kim Joon as Song Woo Bin
Kim So Eun as Cha Ga Eul
Lee Hye Young as Kang Hee Soo
Kim Jong Jin as So Hyun Sup
Jang Ja Yeon as Park Sun Ja
---
Don't Forget to See: 25 Best Korean dramas Everybody is Watching in 2022 and You Should watch Too
---