It is time for 2019's legal, mystery, crime and action types of kdramas watch list.
This year we had a long list of such dramas. Day by day Korean dramas with mystery and legal premise are increasing in numbers. 2019 showed an increase in number of political genre dramas as well. Those have also been included here.
Also the following list is a blend of all kinds mystery/ suspense, law/ crime, political and action/ romance dramas. So go ahead and chose from the list according to your mood. Enjoy!
1. The Crowned Clown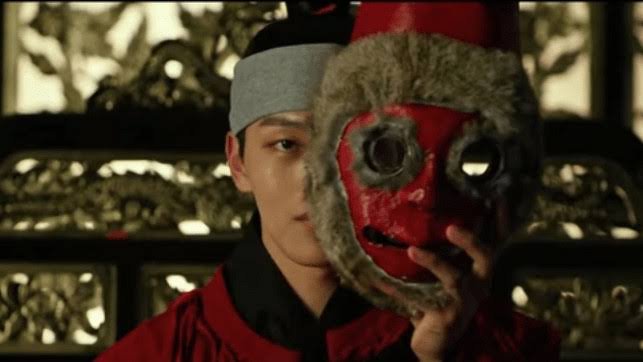 The story of "The Crowned Clown" goes like this. Lee Hun (Yeo Jin-goo) is a king who is in danger of being assassinated. In order to save the king a man named Ha Sun (Yeo Jin-Goo) who looks exactly like the king impersonates the king in the palace. Ha Sun was adopted by a group of clowns after his parents death. So he grew up performing as a clown. In the palace he falls in love with the Queen Yoo So-Woon (Lee Se-young).
---
2. My Lawyer, Mr. Jo 2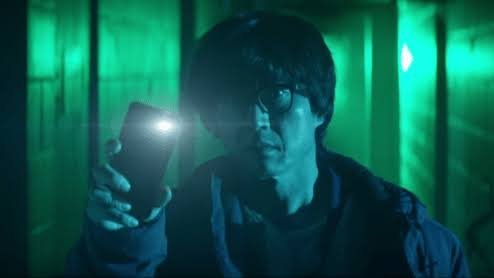 "My Lawyer, Mr. Joe 2" or "Neighborhood Lawyer Jo Deul Ho (Season 2): Crime and Punishment" story revolves around Jo Deul-Ho (Park Shin-yang ) who had worked both a lawyer and a prosecutor, but now he is unemployed as his license was revoked for a short time, and he leaves the industry for some peace of mind. Surprisingly the trouble still came in his life.
---
3. Babel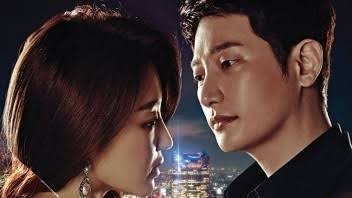 Korean drama "Babel" tells the story of a prosecutor Cha Woo-Hyuk (Park Si-Hoo) who falls in love with a married actress Han Jung-Won (Jang Hee-Jin). Cha Woo-Hyuk gets a case in which Han Jung-Won is suspected as the murderer of her husband.
---
4. Kingdom
Kdrama "Kingdom" will tell a thriller story in which a monstrous epidemic spreads across the country in the Joseon period, resulting of which, people turn into zombies. The crowned prince Lee Chang (Ju Ji-hoon) goes on a suicide mission to investigate about the mysterious plague and save the kingdom.
---
5. Legal High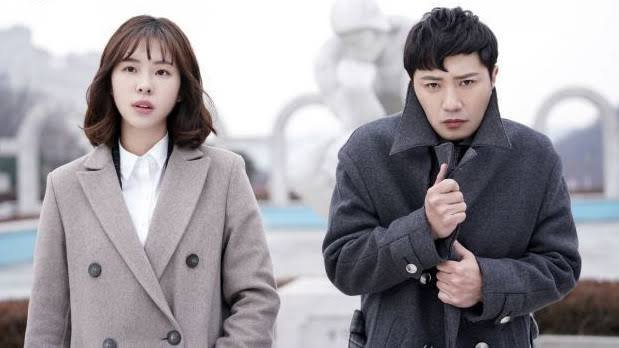 "Legal High" will tell the story of two lawyers Go Tae Rim (Jin Goo) and Seo Jae In (Seo Eun-soo). Go Tae Rim is a lawyer known for his 100% success rate, while Seo Jae In deals with societal pressure of being a rookie lawyer. However she only believes in justice, while Go Tae Rim can even play with the law to win the cases. Both end up working together.
---
6. Trap
"Trap" is a story about an ordinary man Kang Woo Hyun (Lee Seo Jin) who is an anchor at a broadcasting station. He decides to go into politics. One day he goes on a trip with his family and meets a strange incident there. Go Dong Kook (Sung Dong Il), a veteran detective takes on the case of Kang Woo Hyun regarding the strange incident.
---
7. Haechi
The story of "Haechi" goes like this. Born from a woman of lower class family, Lee Geum (Jung Il-woo) is not considered to be a king. Yeo-Ji (Go Ara), Park Moon-Soo (Kwon Yul) and Dal-Moon (Park Hoon), all with excellent skills in martial arts come together to make Lee Geum the new king and reform the Saheonbu. The story is set in Joseon Dynasty period.
---
8. Item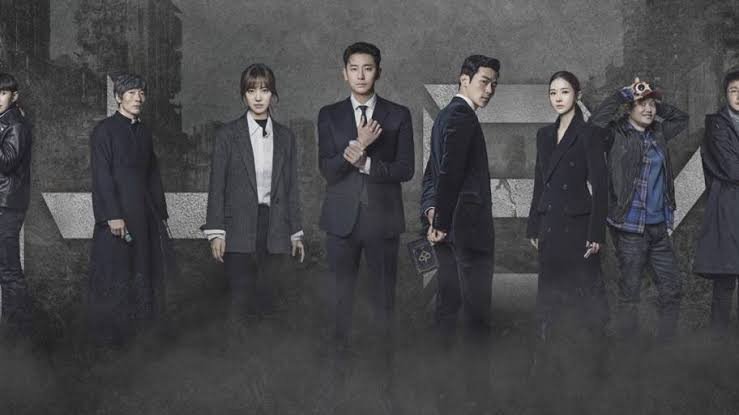 "Item" is a story about a prosecutor named Kang Gon (Ju Ji-hoon) whose niece Da-In gets involved into a mysterious incident surrounding an item having supernatural powers. He then works to find the mystery behind the item along with a criminal profiler Shin So-Young (Jin Se-yeon).
---
9. The Fiery Priest
Korean drama "The Fiery Priest" will tell the story of three people (Kim Nam-gil, Kim Sung-kyun and Lee Hanee) who join hands to find the killer of a priest. The three people are a priest, a police officer and a prosecutor.
---
Also See : (38) List Of Rom-Com, Fantasy, Romance Related Korean Dramas Of 2019
---
10. Big Issue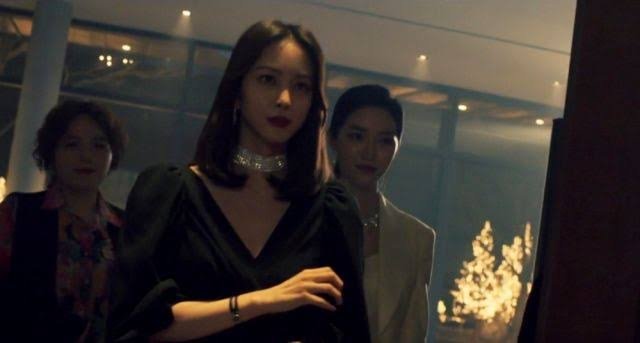 "Big Issue" will tell the story of a photographer named Han Seok-Joo (Joo Jin-mo) who loses his job and everything due to a photo and an ill-famed chief editor named Ji Soo-Hyun (Han Ye-seul) who is always after scandalous news. She tries to recruit Han Suk Joo to become a paparazzi photographer at her company.
---
11. Possessed
Kdrama "Possessed" will tell the story of detective Kang Pil-Sung (Song Sae-byeok) who is having a good sixth sense and a woman named Hong Seo-Jung (Go Joon-hee) who is a psychic medium. They both live a lonely life. One day Kang Pil-Sung discovers Hong Seo-Jung's special abilities and they both decide to use their abilities to solve various investigation cases.
---
12. He Is Psychometric
Kdrama "He is Psychometric" tells the story about a man named Yi Ahn (Park Jin-young) who can read the secrets of people by touching them. He positively uses his power to fight bad people. He meets a woman named Yoon Jae In (Shin Ye Eun) who hides some painful secrets. Both of them work together to solve various cases.
---
13. Doctor Prisoner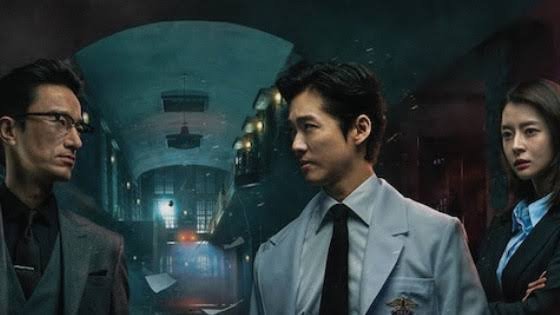 Kdrama "Doctor prisoner" will tell the story of a doctor called Nah Yi Jae (Nam Goong Min) who was excellent in his job, yet due to some unfortunate incidents he was forced to leave his job. He then decides to take revenge on the hospital, while currently working at a prison's medical department.
---
14. Confession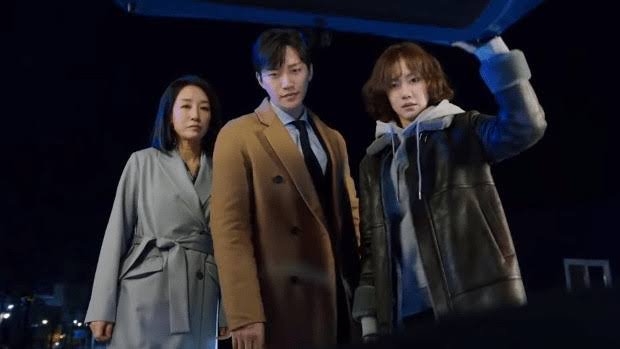 Korean drama "Confession" will tell the story of Choi Do Hyun (Lee Jun-ho) who will become a lawyer to bring justice to his father. During his childhood he went through a heart transplant and upon growing up his father was falsely accused of a murder.
---
15. Kill It
"Kill It" Korean drama tells the story about a man named Kim Soo-hyeon (Jang Ki Yong) who is a contract killer and a woman named Do Hyeon-jin (Nana) who is a detective. Both of them cross ways when Kim Soo-hyeon have to kill Do Hyeon-jin and Do Hyeon-jin have to find Kim Soo-hyeon, as he caused the accident of her lover.
---
16. The Banker
Korean drama "The Banker" will tell the story of an honest banker No Dae-ho (Kim Sang-joong), who tries to fight corruption. Earlier No Dae Ho used to work as a branch manager of Daehan Bank which is located in a small city. When the branch was about to shutdown surprisingly No Dae Ho gets promoted to an auditor at the bank's headquarters in Seoul. There he faces corruption and fights for it.
---
17. Dear Citizens
"Dear Citizens" is a comedy cum crime drama in which a con man Yang Jung Kook (Choi Si-won) marries the police officer Kim Mi Young (Lee Yoo-young) and he somehow end up running for an assembly seat. Choi Siwon will play the role of a con man. Lee Yoo Young will be the police officer and Kim Min Jung plays the role of a woman who will help Yang Jung Kook for the assembly seat.
---
18. Special Labor Inspector Jo
Korean drama "Special Labor Inspector Jo" is a story about a judo athlete Jo Jin-Gab (Kim Dong-wook) who while fighting against corruption in sports was expelled from his field. He then becomes a gym teacher but soon loses that job due to his short temper against the school's chairman's son. In order to live a stable life he then becomes a public officer where he was transferred to work as a labor inspector at the Ministry of Employment and Labor.
---
Also See : (27) List of Law, Crime, Mystery Related Korean Dramas of 2018
---
19. The Nokdu Flower
"The Nokdu Flower" Korean drama will tell the story of Baek Yi Kang and Baek Yi Hyun. Baek Yi Kang and Baek Yi Hyun are both brothers. Baek Yi Kang (Jo Jung-suk) is the son of his father's second wife who was his slave before. He is of cold attitude. Baek Yi Hyun (Yoon Shi-yoon) who is the younger brother is the son of his father's first wife. They both get separated during the Donghak Peasant's Movement in 1894.
---
20. Different Dreams
Korean drama "Different dreams" will tell the story of a time when Korea was under Japanese rule. Lee Young-Jin (Lee Yo-won) a surgeon who was raised by Japanese parents, works for a secret society whose mission is Korean Independence. It becomes the provisional government of Korea.
---
21. Abyss
"Abyss" Korean drama is a story of a young and beautiful prosecutor Go Se-Yeon (Park Bo-young) and a man named Cha Min (Ahn Hyo-seop) who successor of a cosmetics company, is considered ugly in the society. One Day both of them gets into an accident, but comes back to life due to a magic pearl, as a result of which the prosecutor becomes a totally plain-looking girl and the ugly man, a gorgeous flower boy.
---
22. Save Me 2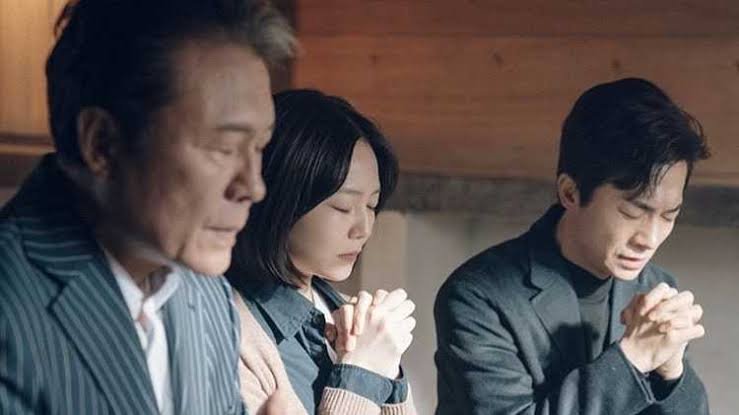 Korean drama "Save Me 2" story revolves around a con-man Choi Kyung-Seok (Chun Ho-jin), a church elder who gains the trust of people and set up a religious organization. However he has a false motive behind it. Kim Min-Cheol (Uhm Tae-goo) who was once a promising judo athlete, finds out about Choi Kyung Seok and suspects him of strange incidents happening in town.
---
23. Voice 3
"Voice 3" will continue the events in "Voice 2"; following the lives of 112 emergency call center and dispatch team as they fight against an international evil cartel involved in the internet's dark web. Kang Kwon-joo (Lee Ha-na) is a 112 Call Center Chief & Golden Time Team – Team Leader. Do Kang-woo (Lee Jin-wook) is a Golden Time Team – Dispatch Team Leader.
---
24. Arthdal Chronicles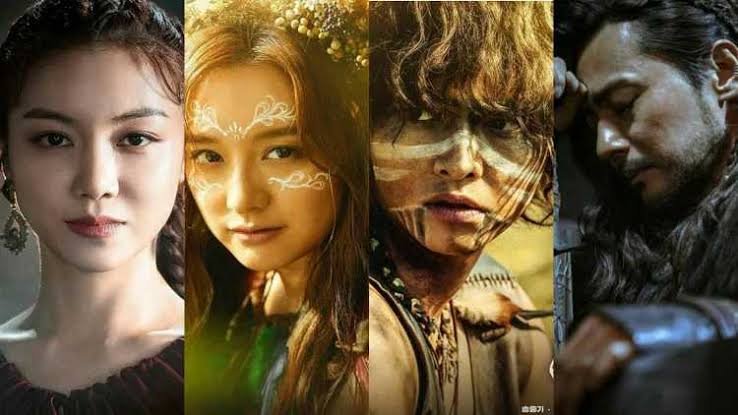 "Arthdal Chronicles" story revolves around the power struggles, love and growth of the ancient city of Arthdal, the capital of Gojoseon.
---
25. Partners for Justice 2
"Partners for Justice" Korean drama story is about a forensic doctor and prosecutor who works together to solve cases. Season 2 will tell the story of a forensic doctor Baek Bum (Jung Jae Young) who is unsure about the death of a man named Oh Man Sang. He and the prosecutors Eun Sol (Jung Yoo Mi) and Do Ji Han (Oh Man Suk) works together to solve the mystery of Oh Man Sang's death.
---
26. Joseon Survival
"Joseon Survival" will tell a story of friendship between a deliveryman from 2019 called Han Jung Rok who was once a national archer and a famous thief from the Joseon dynasty called Im Kkeok Jeong. Han Jung Rok ends up traveling to the past with his first love, Lee Hye Jin (Kyung Soo Jin). Im Kkeok Jeong and Han Jung Rok both join together to fight for their loved ones.
---
27. The President's Aide
Korean drama "The President's Aide" will tell the story of Jang Tae Joon (Lee Jung-jae) who is a "super" advisor. The drama will show his survival story to becoming a powerful man of the nation. The drama will also show the dark side of politics. Kang Sun Young (Shin Min-ah) is a lawyer turned politician. She dislikes aides.
---
Also See : List Of 2019 KBS Drama Special (10 Short Dramas)
---
28. Designated Survivor: 60 Days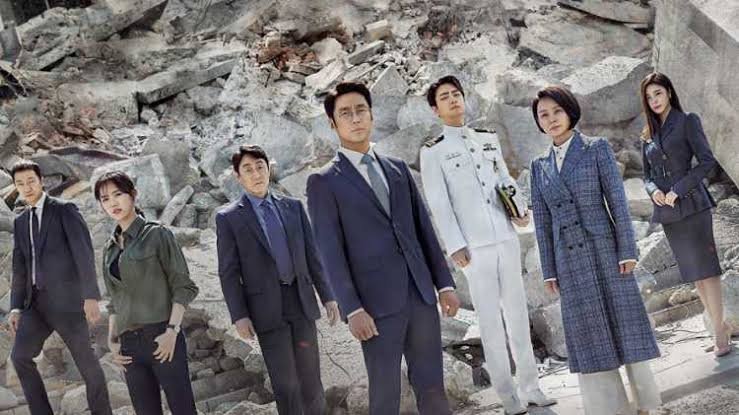 "Designated Survivor: 60 Days" Korean drama story goes like this. A bomb explosion results in the death of many high-ranking government officials along with the president. Then a Minister of Environment Park Moo-Jin (Ji Jin Hee) who was a professor of chemistry before, is given the job to run the country for 60 days. He unwillingly does it, but comes out as a good leader and also tries to find the people behind the explosion.
---
29. Watcher
"Watcher" Korean drama will tell the story of three people who join hands to find the dark hidden secrets of police and powerful people related to corruption. The three people are lawyer Han Tae Joo (Kim Hyun Joo), Do Chi Kwang (Han Suk Kyu), the chief of a team that investigates corruption at the Korean National Police Agency and police officer Kim Young Goon (Seo Kang Joon).
---
30. Class Of Lies
"Class Of Lies" Korean drama will tell the story of a lawyer Ki Moo Hyuk (Yoon Kyun Sang) who always wins his case. But one of his case related to a high school incident ruins his reputation as a lawyer. To make things better once again he disguise himself as a temporary teacher (under the name Ki Kang Je) in high school and tries to disclose a secret hidden among students. Check the Review Here.
---
31. Doctor Detective
"Doctor Detective" Korean drama will focus on the dark and mysterious reasons in the society that make people ill. Do Joong Eun (Park Jin Hee), an industrial health doctor and Doctor Heo Min Ki (Bong Tae Kyu) team up to investigate the reasons of industrial accidents, diseases and other incidents.
---
32. Justice
"Justice" Korean drama will tell a revenge story about a talented yet ill-reputed lawyer named Lee Tae Kyung (Choi Jin Hyuk) who lost his family. In order to take revenge he makes a deal with Song Woo Yong (Son Hyun Joo), CEO of a construction company who is evil in personality.
---
33. Doctor John
"Doctor John" Korean drama story will revolve around doctor Cha Yo Han's (Ji Sung) journey towards discovering the reason behind the patient's mysterious pain. He is also popular by the name "10 seconds" because he can detect a patient in 10 seconds. Kang Shi-young (Lee Se Young) is a doctor who also works in the Department of Anesthesia. She was a top student at medical school which is often credited to her mother who is also a doctor.
---
34. Let Me Hear Your Song
"Let Me Hear Your Song" Korean drama will tell the story about two people named Hong Yi Young (Kim Se Jung) and Jang Yoon (Yun Woo Jin) who tries to solve a case of a murder. Hong Yi Young is a timpanist who once witnesses a murder. But due to her amnesia she don't remember anything about it. One day she meets Jang Yoon, a pianist who upon knowing her situation, tries to help her.
---
35. The Great Show
"The Great show" Korean drama will tell the story of a man named Wi Dae Han (Song Seung Heon), a former member of the National Assembly and his three siblings. Despite having all the qualities of a good politician Wi Dae Han fails in 20th general elections due to his hot temper. The drama will also show the impact his family members have on one another in a comedic way.
---
36. Welcome 2 Life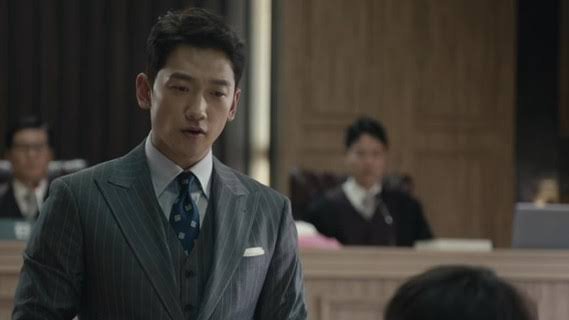 "Welcome 2 Life" Korean drama is a story about a lawyer Lee Jae Sang (Rain) who has excellent skills but is mean in nature. Things takes turn in his life when an accident takes him into a parallel world. In Parallel world he is a prosecutor and is married to Ra Shi On (Lim Ji Yeon) with whom he broke ten years earlier in his original world.
---
Also See : (53) List of Romantic Comedy and Romance Kdramas of 2018
---
37. Strangers From Hell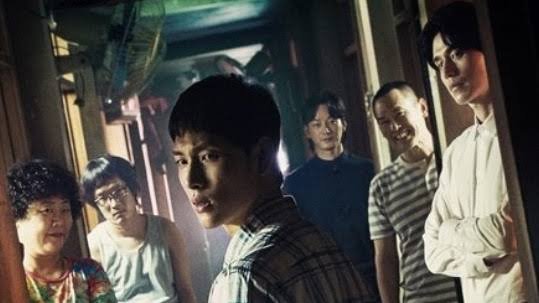 "Strangers From Hell" Korean drama will tell the story of a countryside man Yoon Jong Woo (Im Si Wan) who moves to Seoul in search of job. The dormitory he lives in, have some strange people and strange and mysterious things happen there. One of those people could be a murderer. Yoon Jong Woo also meets dentist Seo Moon Zo (Lee Dong Wook) who helps him out.
---
38. Secret Boutique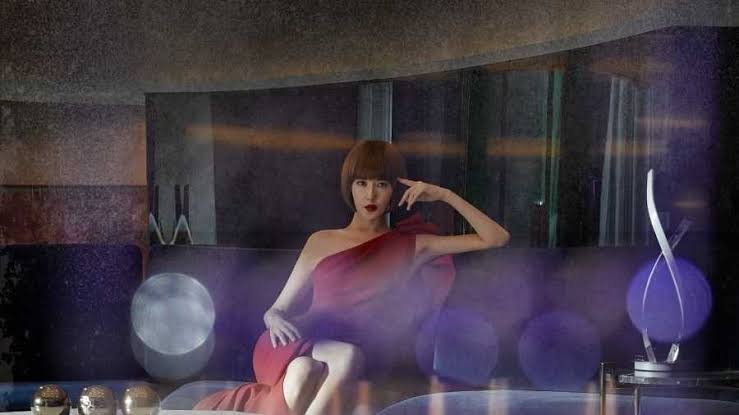 "Secret Boutique" Korean drama will tell the story of a poor women Jenny Jang (Kim Sun Ah) who after becoming successful working as a housemaid for a conglomerate family opens a J Boutique. She has a unique personality with business-minded attitude, due to which she becomes a powerful woman at the corrupt upper echelon and also starts working as a lobbyist. Her boutique then becomes a place to carry out upper class cases secretly.
---
39. The Running Mates
"The Running Mates: Human Rights" Korean drama will tell the story of Han Yoon Seo (Lee Yo Won) and Bae Hong-Tae (Choi Gwi Hwa) who works as investigators at Human Rights Promotion Commission. The organization fights for the right of the people that have been violated.
---
40. Vagabond
"Vagabond" Korean drama tells the story of Cha Gun (Lee Seung Gi) who wants to be an action star but after his nephew dies in a plane crash, he gets involved in the investigation and begins to dig up information on the country's corruption. Go Hae-ri (Bae Suzy) wants to support her family thus she chooses to be a public officer and becomes a black NIS (National Intelligent Service) agent. She becomes a huge help to him.
---
41. My Country
"My Country" Korean drama will tell the story of Nam Sun Ho (Woo Do Hwan) who is the son of a servant, but still has excellent skills in literary and martial arts. He wishes to be in military. Seo Hwi (Yang Se Jong) is a very good friend of Nam Sun Ho. His dream of going to military and his friendship with Seo Hwi both suffers after his father gets involved in corruption.
---
42. The Lies Within
"The Lies Within" will tell the story of a female politician Kim Seo Hee (Lee Yoo Young) and a detective Jo Tae Sik (Lee Min Ki). After Kim Seo Hee's father sudden death her husband gets lost. In order do find her husband she decides to go into politics. She is also helped by detective Jo Tae Sik to find the truth.
---
43. Woman Of 9.9 Billion
"Woman Of 9.9 Billion" Korean drama story will center around a woman named Jung Seo Yeon (Cho Yeo Jung) who happens to get 9.9 Billion won. She decides to use this money to solve various problems of the world. On her journey Seo Yeon meets Kang Tae Woo (Kim Kang Woo) who was once forced to leave his job of a cop due to falsely being accused of bribery. After his younger sibling dies Kang Tae Woo and Jung Seo Yeon both join hands to find its cause.
---
44. Leverage
"Leverage" Korean drama will tell the story of a former insurance investigator Lee Tae Joon (Lee Dong Gun) who now is the leader of a team called 'Leverage'. The team is full of intelligent criminals, thieves and con artists. Their job is to find the weaknesses of wealthy and corrupt people and exploit them. The team includes Hwang Soo Kyung (Jeon Hye Bin), Go Na Byul (Kim Sae Ron), Roy Ryu (Kim Kwon) and Jung Ui Sung (Yeo Hoe Hyun).
---
45. Catch The Ghost
"Catch The Ghost" Korean drama will tell a romantic story between detective Yoo Ryung (Moon Geun Young) and police chief Ko Ji Seok (Kim Seon Ho). Yoo Ryung is a detective who solve cases with a different perception than others mainly by using supernatural abilities. She became detective to find her missing sister. While Ko Ji Seok, the police chief solve the cases with the help of facts.
---
Also See : List of tvN Drama Stage 2020 Season 3 Short Dramas
---
46. Psychopath Diary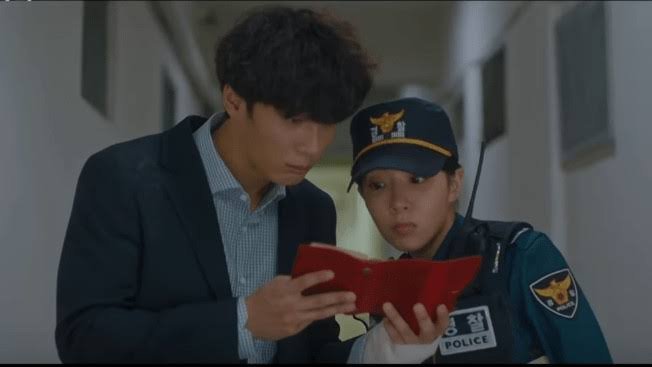 "Psychopath Diary" Korean drama will tell the story of a man named Yook Dong Shik (Yoon Shi Yoon) who came across a personal diary of a serial killer Seo In Woo (Park Sung Hoon). He then tries to to uncover the truth behind an incident with the help of that diary. A rookie police officer named Shim Bo Kyung (Jung In Sun) also tries to find the truth.
---
So many right! How many have you watched? Do rate the dramas you have already watched from 1-10 in comments. I'll be waiting!
And if you want to check the list again then don't forget to bookmark it. Anneyeong!