"You Are All Surrounded" is an action romance comedy drama. Kim Ji Yong unfortunately witnessed his mother's murder when he was young. Left alone Ji Yong runs away and changes his identity. After he grew up he becomes a detective. He then joins the Violent Crime Unit led by detective Seo Pan Suk. Suspecting Seo Pan Suk being involved in his mother's death Kim Ji Young spies him. Eo Soo Sun, Kim Ji Yong's school time enemy cum friend is in the same team with him. They both gradually falls for each other. The drama mainly centered around the journey of 4 rookie detectives Eun Dae Gu, Eo Soo Sun, Park Tae Il and Ji Gook towards proficiency.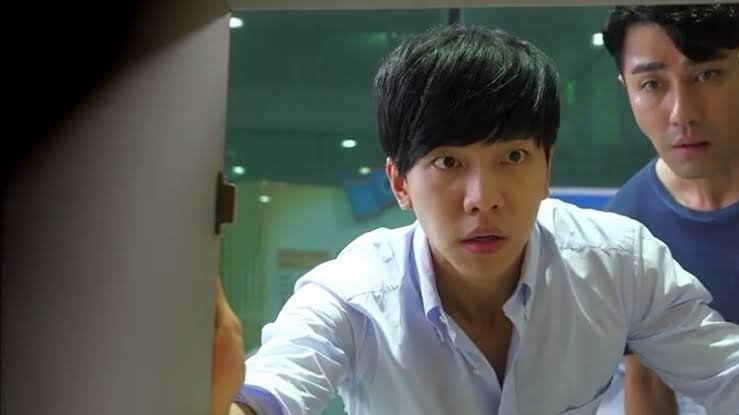 Eun Dae Gu / Kim Ji Yong played by Lee Seung Gi is an intelligent but rude detective. He rarely talks to anyone. His abrupt nature is the result of his painful past. When young, he saw his mother's murder in front of his eyes. Soon after he changed his name to Eun Dae Gu and started living in an orphanage. He becomes a detective and joins the same unit where his mother's killer suspect Seo Pan Suk works.
Seo Pan Suk played by Cha Seung Won is a quick-witted but hot-tempered captain of the Violent Crimes Unit. He is also known as legend for his achievements as a detective. During his rookie times he was in charge of a case related to Kim Ji Yong's mother. He went lose on Kim Ji Yong's case after his only child died in an accident. Meanwhile, he has to train 3 new detectives who know nothing about their profession along with resentful Eun Dae Gu (Kim Ji Yong).
Eo Soo Sun played by Go Ara is a bold yet soft hearted rookie detective. She made into the crime unit after being rejected for seven times. Eo Soo Sun and Kim Ji Yong were from the same town and high school. She tried to help Kim Ji Yong with his mother's case after Ji Yong flew from the place. Today, both work under the same team and she often confuses Eun Dae Gu as Kim Ji Yong. But Kim Ji Yong keeps denying.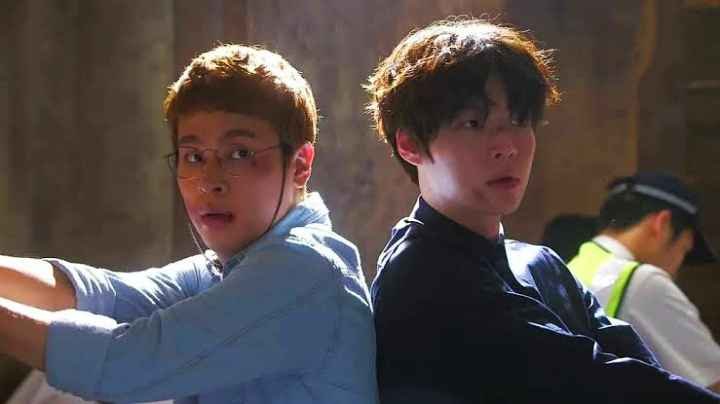 Park Tae Il played by Ahn Jae Hyun is a handsome detective. He left the job of a doctor to become one. He didn't want to carry his family profession of medicine and wanted to pursue his own dreams. Ji Gook played by Park Jung Min joins the Violent Crimes Unit so that he could live in Gangnam. Both Park Tae Il and Ahn Jae Hyun becomes best friends. Meanwhile Ji Gook falls for Eo Soo Sun.
"You Are All Surrounded" was the series that I fell in love with for its pragmatic appeal. The drama managed to show the realistic side of detectives. You will know who detectives are and how they deal with the cases. And everything shown here was real and interesting. That is what grabbed my attention. And that is what makes this drama unique from others.
The drama starts with a little background story of Kim Ji Yong's past and then it takes you to the present. Kim Ji Yong is now a rookie detective under the name Eun Dae Gu. In fact, all three in his team Eo Soo Sun, Park Tae Il and Ji Gook are rookie. But they are assigned under a very talented detective Seo Pan Suk.
Seo Pan Suk is reluctant to give cases to these rookie detectives. He is having a hard time dealing with them. So he gives them tough task and training before completely handling them crime cases. Which involved tasks like sitting in van for hours waiting for the culprit, or finding a piece of paper from the garbage dump. I had so much fun watching them learn new things about their job. Each episode made me laugh as well as more curious every time.
When they were finally ready to handle the cases, they still went around making mistakes. I learned the fact that even a single mistake made by a detective could result into a big accident. Each episode got me like so this is what a detective is. They are not so perfect heroes as shown in movies or other dramas.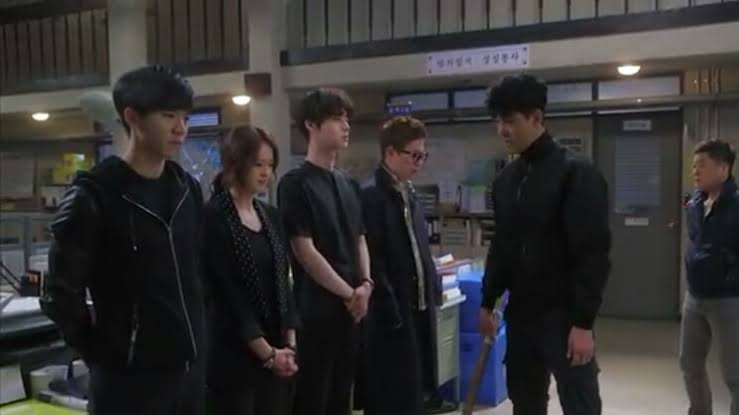 They can make mistakes or some might be in this job because of better pays. Sometimes they even think of changing their profession. They reflect upon their mistakes. And even call their parents after realizing how someone's carelessness killed their father. It was so amusing to see these rookie detectives shape into the talented ones. And slowly knowing their job and learning through various cases they encountered.
The above mentioned positive aspects of the series only goes well for some inquisitive personalities. But for some viewers drama and spice is necessary . And "You're All Surrounded" will surely satisfy all kinds of viewers. Each episode had a new case and the main character's case and story goes side by side. It helped to bind the episodes well and also maintain the interest throughout. In fact, the drama has kept the light tone even though it deals with the topic of detectives. So it is a kind of mix of rom-com and action.
"You're All Surrounded" is also emotionally well equipped. You will get attached to Eun Dae Gu's story. As well as various cases shown in the drama. Each case touched the topics of many social concerns like class difference, caring for old parents, stalking and many more. You will not only be curious but be emotionally attached to each.
Another thing I absolutely loved was the friendship and the spirit of team work shown in the series. In the starting all four were strangers to each other and it was hard to tell if they will ever become friends. But it was completely opposite. As they slowly learned about their new job, they became close friends along the way. Eun Dae Gu who had a cruel past often talked less. Yet Eo Soo Sun, Park Tae Il and Ji Gook all cared for him like a family. They were always ready and can even take the dagger for each other. The drama showed that a team with strong friendship is unbeatable.
The drama also had romance going on between Eun Dae Gu and Eo Soo Sun. And also between Seo Pan Suk and his ex wife. Though romance only shared a little screen time but each time it will make your heart flutter. Here it was kept simple yet sweet. I also liked the chemistry between Eun Dae Gu and Seo Pan Suk. Their relation kind of made this drama even more interesting to watch. I was happy that in the end Eun Dae Gu who had a lonely past, found so many new friends. And they all were almost like a family to him.
So to sum up "You're All Surrounded" is a worth watch. It will satisfy your inquisitive thirst to know detectives and learn about their profession. It is a good and detailed drama that shows how a detective develops throughout his job. And it is all real here. They are not heroes like you see in movies. They are just like us who becomes better in anything with hard work and passion. Also it has a melodramatic style to it with a pinch of romance over it. Each character will grow on you. Any kind of genre lovers would like "You're All Surrounded". So it will be worth your time.
My Ratings : 8.5 / 10
---