Overview: "Korea-Khitan War" Kdrama (also known as "Goryeo-Khitan War") is a KBS2 original drama series that released on November 11, 2023. It will tell the story of the king of Goryeo who together with commander-in-chief of Goryeo Army, leads the war against Khitan. "Korea-Khitan War" stars Choi Soo Jong, Kim Dong Jun and Ji Seung Hyun in the main cast. It is available to watch online on streaming platform Viki* and Netflix* in selected regions.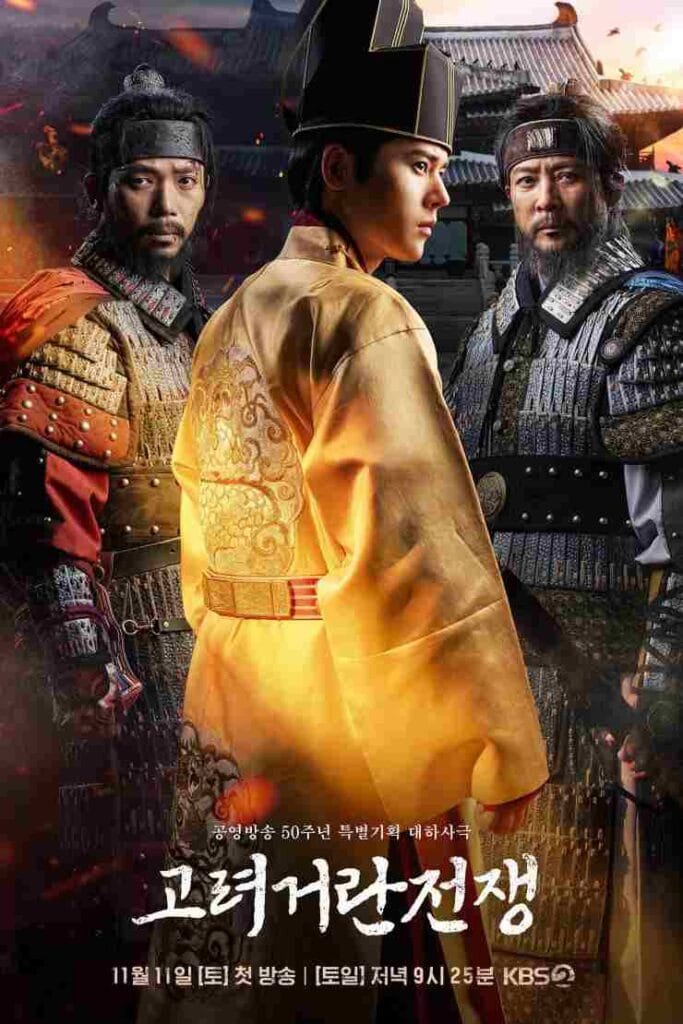 Table of Contents
Synopsis
"Korea-Khitan War" Korean drama tells the story of the 26-year-long war between Goryeo and Khitans.
King Hyeon Jong is the last grandson of Taejo of Goryeo. He became king at the age of 19 because of Kang Cho and faced invasion by Khitans at such a young age.
General Gang Gam Chan Commander-in-Chief of the Goryeo Army, once scolded the young king, but despite this, he became the king's political teacher and commander-in-chief of the Goryeo army. Together, they both united the people of Goryeo to win the war against the Khitans and win the battle at last.
Genre
Action, Military, Historical, War
Main Cast & Characters
Choi Soo Jong as Gang Gam Chan
Kim Dong Jun as King Hyeon Jong of Goryeo
Ji Seung Hyun as Yang Gyu
Supporting Cast
Lee Won Jong as Kang Cho
Kim Jae Min as Lee Hyun Woon  
Han Jae Young as Ji Chae Mun 
Lee Ji Hoon as Jang Yeon Woo
Jang In Seop as Hwangbo Yu Ui
Ju Seok Tae as Choe Jil
Ryu Seung Hyun as Kim Hoon
Lee Cheol Min as Gang Min Cheom
Kim San Ho as Jeong Seon
Joo Yeo Woo as Kim Sook Heung
Seo Jae Woo as Kim Jong Hyeon
Jung Ho Bin as Yoo Bang
Lee Jae Gu as Dae Do Su
Kwak Min Seok as Won Jong Seok
Lee Do Guk as Ha Gong Jin
Jo Sang Gi as Tak Sa Jeong
Kim Joong Don as Jo Won
Kim Sun Bin as Choe Chung
Kim Hyuk as Emperor Shengong of Liao
Kim Jun Bae as So Bae Ap
Lee Sang Hong as Yayul Bun No
Park Jung Hwan as Yayul Jeok Ro
Kim Gu Taek as Han Gi
Jo Hee Bong as Yoo Jin
Kim Jeong Hak as Choe Hang 
Han Seung Hyun as Chae Chung Soon
Park Yoo Seung as Choe Sa Wi
Lee Sia as Queen Won Jeong
Ha Seung Ri as Won Seong
Jo Seung Yeon as Kim Eun Bu
Kim Oh Bok as Yang Hyeop
Baek Sung Hyun as King Mokjong of Goryeo
Lee Min Young as Empress Cheonchu
Gong Jung Hwan as Kim Chi Yang
Lee Poong Eun as Yoo Haeng Gan
Oh Jae Young as Yoo Chung Jeong
Yoon Bok In as Gang Gam Chan's wife
Lee Jae Yong as Park Jin
Kang Shin Il as Monk Jin Kwan
Lee Chang Jik as Lee Joo Jeong
Air Time & Schedule
New Episodes every Saturday & Sunday at 09:20 PM KST.
Episodes & Ratings
Korean drama "Korea-Khitan War" will have a total of 32 episodes.
Still Cuts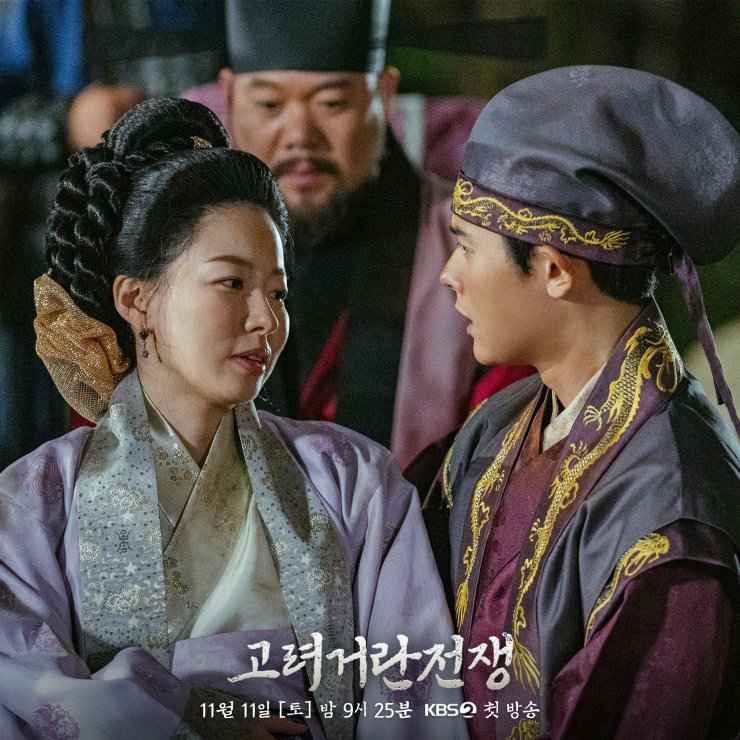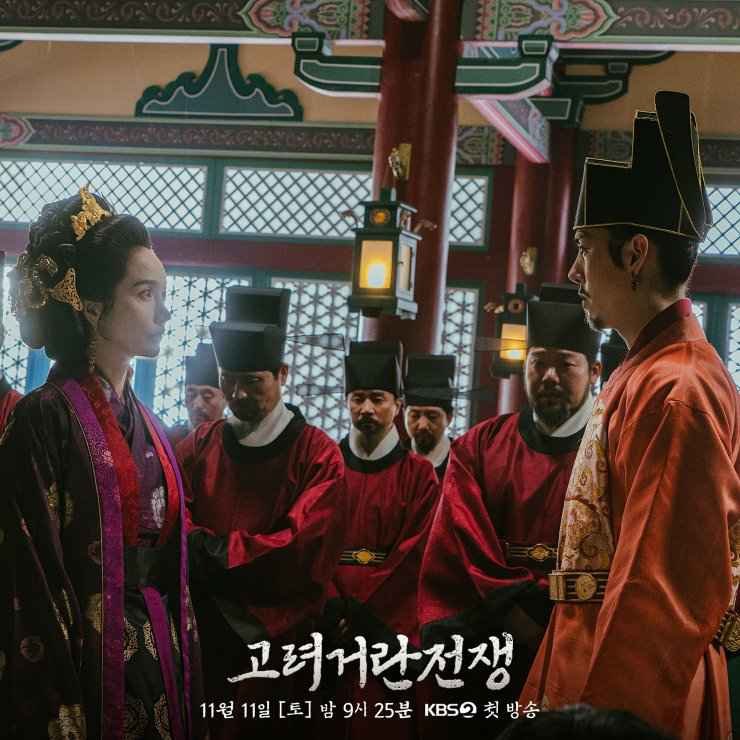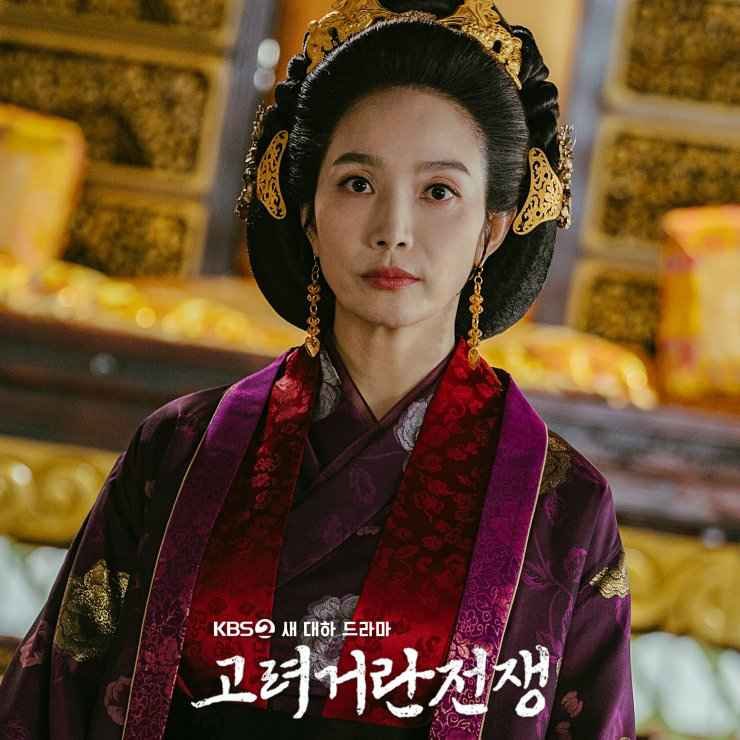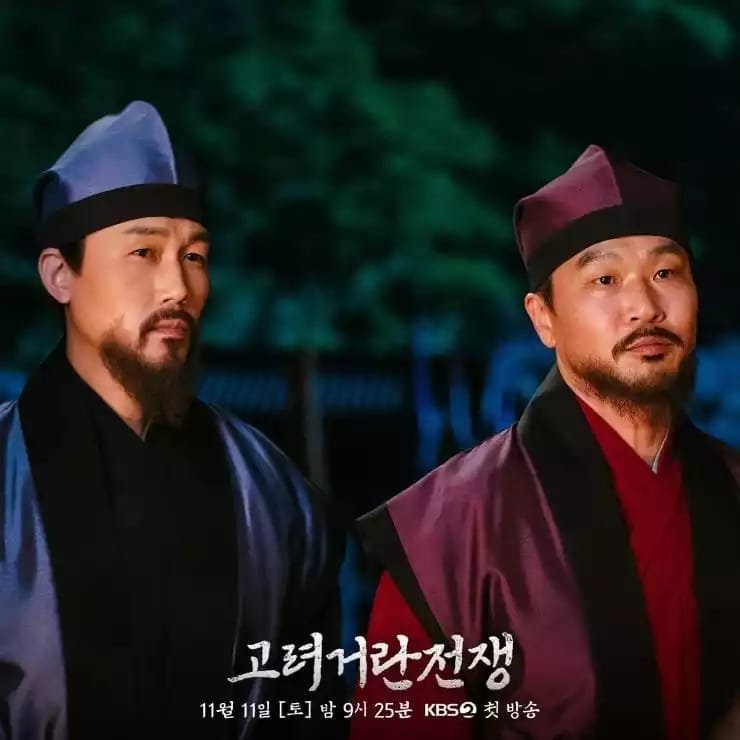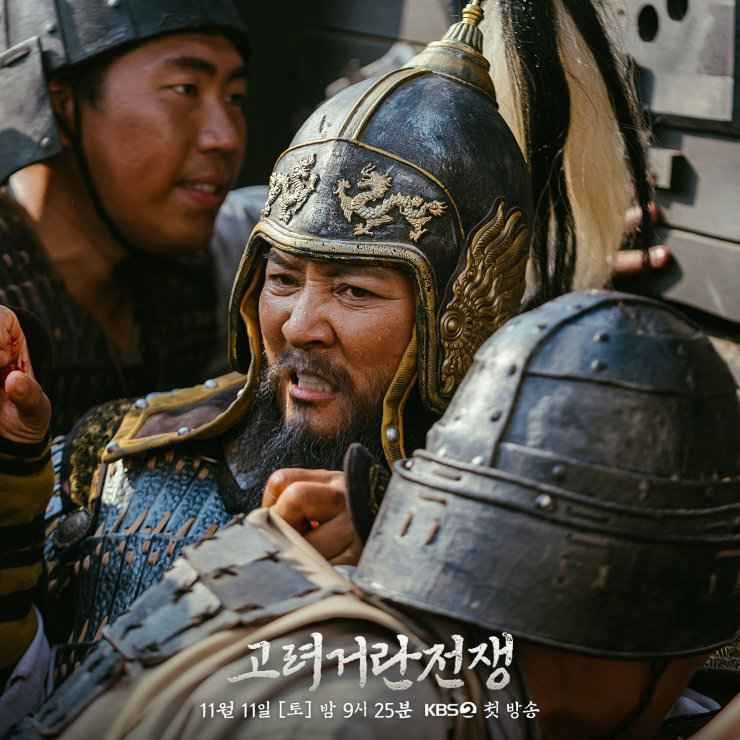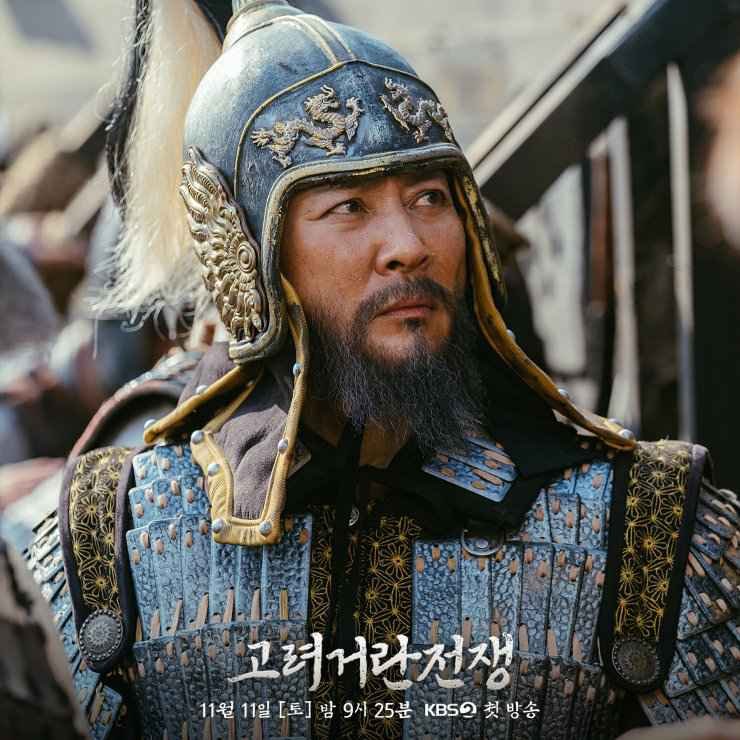 Notes & Facts
"Goryeo-Khitan War" had been in the works since the winter of 2020.
The drama is a special project celebrating the 50th anniversary of KBS as a public service provider.
Choi Soo Jong earlier starred in Korean drama "My Only One" (2018).
Kim Dong Jun earlier appeared in Korean drama "Joseon Exorcist" (2021).
Ji Seung Hyun earlier appeared in Korean drama "My Dearest Part 2" (2023).
This series is the adoption of the novel "Goryeo-Khitan War: Sweet Rain in The Winter" written by Gil Seung Soo.
Historical Event Releted to The Drama: The Goryeo–Khitan War was a series of 10th- and 11th-century conflicts between the Goryeo dynasty of Korea and the Khitan-led Liao dynasty of China near the present-day border between China and North Korea.
The drama marks the return of veteran actor Choi Soo Jong to historical dramas after a decade. He plays Gang Gam Chan, a government official and military commander with great knowledge and resourcefulness who led the Battle of Guiju to victory.
Director: Jeon Woo Sung, Kim Han Sol
Scriptwriter: Lee Jung Woo
Where To Watch Online?
You can watch "Korea-Khitan War" online on Viki here.
Trailers & Clips
Episodes 1, 2, 3,…., Highlights
*Drama is subject to regional availability.
---