"Amor Fati" (also called Amor Fati – Let's Love, Now) is an SBS original drama series that released on 12 April 2021 and is available to watch online on Viki*.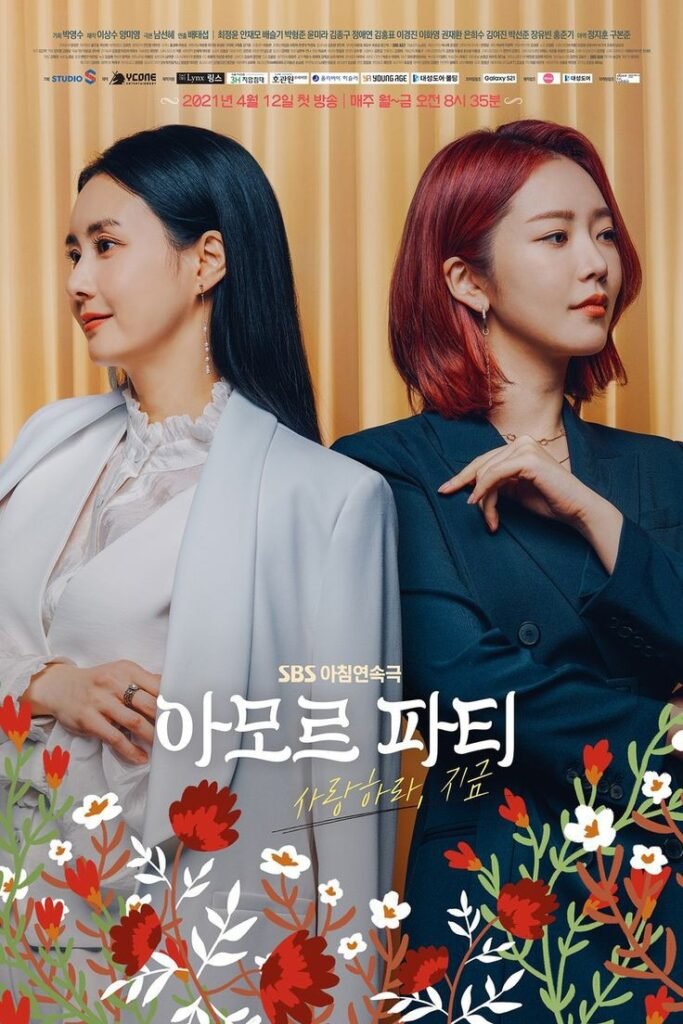 SYNOPSIS
"Amor Fati" kdrama will tell a healing romance story of the two who meet each other in their most difficult times of life.
Han Jae Kyung (Ahn Jae Mo) has to quit his job as a professional golfer so that his wife could fulfill her dream. She goes abroad to study. But after coming back to Korea, she asks for divorce from Han Jae Kyung. Do Yeon Hee is the daughter-in-law of a family who runs Rara Group. Her perfect life takes turn after she discovers her husband cheating. Later Do Yeon Hee finds out that she has cancer. Ahn Jae Kyung and Do Yeon Hee end up meeting each other and help with each other's pain.
GENRE
Family, Sitcom, Romance
MAIN CAST AND CHARACTERS
Choi Jung Yoon as Do Yeon Hee
Ahn Jae Mo as Han Jae Kyeong
Bae Sul Gi as Kang Too Na
Park Hyung Joon as Jang Joon Ho
EPISODES
Korean drama "Amor Fati" will have a total of 120 episodes. (could be more)
STILL CUTS
NOTES
Choi Jung Yoon previously starred in Korean drama "Cheongdamdong Scandal" (2014).
Ahn Jae Mo previously starred in Korean drama "Enemies From The Past" (2017).
Bae Sul Gi previously appeared in Korean drama "Risky Romance" (2018).
Park Hyung Joon previously appeared in Korean drama "The Unusual Family" (2016).
---
*Drama is subject to regional availability.