"Proxy Emotions" (also called "Substitute Person") is a tvN drama stage series that released on 14 April 2021 and will soon be available to watch online.
SYNOPSIS
"Proxy Emotions" kdrama will tell a unique story about a woman who decides to live the life of her client. She becomes the substitute for other people's feelings. The drama will be of suspenseful and psychological genre.
GENRE
Thriller, Suspense, Psychological, Drama Stage
MAIN CAST AND CHARACTERS
Gong Seung Yeon as Shin Seo Rim
Go Bo Gyeol as Cha Young
Yoo Teo as Yoo Jae Ho
EPISODES
tvN drama stage "Proxy Emotions" will be a single episode drama.
STILL CUTS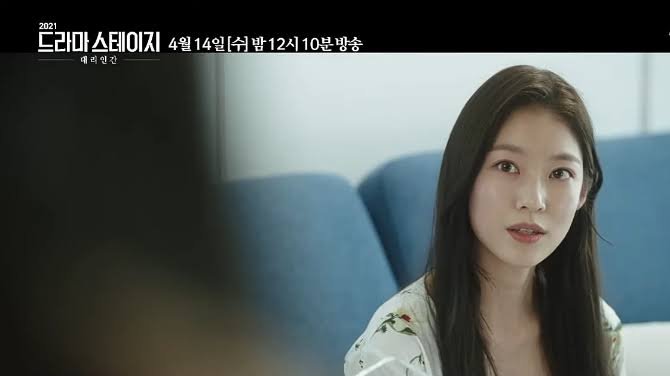 NOTES
This is the 4th season of the tvN's yearly one act dramas called "tvN Drama Stage 2021".
Gong Seung Yeon previously starred in Korean drama "Flower Crew: Joseon Marriage Agency" (2019).
Go Bo Gyeol previously appeared in Korean drama "Hi Bye, Mama!" (2020).
Yoo Teo previously appeared in Korean drama "The School Nurse Files" (2020).
PREVIEW
Teaser
---