"Imitation" is a KBS2 original drama series that released on 7 May 2021 and is available to watch online on Viki*.
SYNOPSIS
"Imitation" will tell the stories of love and struggles of idol groups. Lee Ma Ha belongs to an unpopular 'Tea Party' girl group. But she is famous in her group as she looks like singer La Ri Ma. One day on a variety show Ma Ha had an unfortunate encounter with Hyuk. Kwon Ryok, a member of Shax dislikes Ma Ha. According to him, she gains popularity due to her similar looks to La Ri Ma. Later, both somehow need to do a drama together. A childhood friend of Ma Ha, Lee Yu Jin tries to keep her way from Ryuk. He also has feelings for her.
GENRE
Music, Comedy, Romance
MAIN CAST AND CHARACTERS
Jung Ji So as Lee Ma Ha
Park Ji Yeon as La Li Ma
Lee Jun Young as Kwon Ryok
Jung Yun Ho as Lee Yoo Jin
SUPPORTING
Members of TeaParty
Im Na Young (임나영) as Hyun Ji
Kim Min Seo as Ri Ah
Members of Shax
Choi Jong Ho as Hyuk
Hwi Young as Kang Lee Hyun
Park Yoo Ri as Do Jin
Ahn Jung Hoon as Jae Woo
Members of Sparkling
Choi San as Min Soo
Park Sung Hwa as Se Young
Lee Soo Woong as Hyun Oh
EPISODES
Korean drama "Imitation" will have a total of 12 episodes.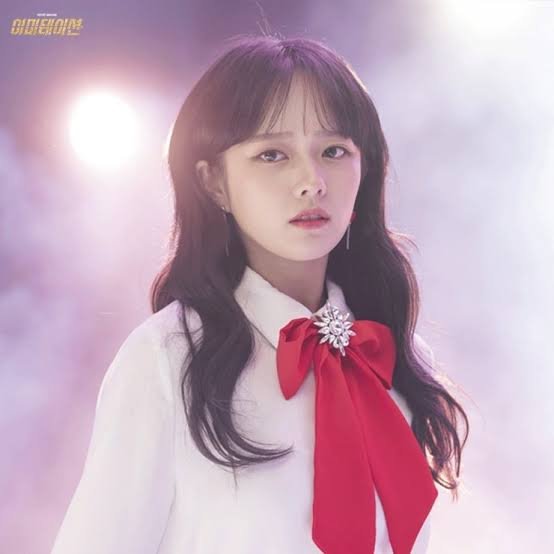 NOTES
The drama "Imitation" is based on webcomic of the same name. It is by Park Kyung Ran and was published from 2014-Sep-30 to 2020-April-15 via "page.kakao.com".
Jung Ji So earlier starred in Korean drama "The Cursed" (2020).
K-pop group T-ara's member Park Ji Yeon earlier starred in Korean drama "I Wanna Hear Your Song" (2019).
K-pop group U-KISS member Lee Jun Young earlier starred in Korean drama "Please Don't Date Him" (2020).
"Imitation" is K-pop group ATEEZ member Jung Yun Ho's first drama.
PREVIEW
---
*Drama is subject to regional availability.