"Love (ft. Marriage and Divorce) 2" is a TV Chosun and Netflix original drama series that released on 12 June 2021 and is available to watch online on Netflix.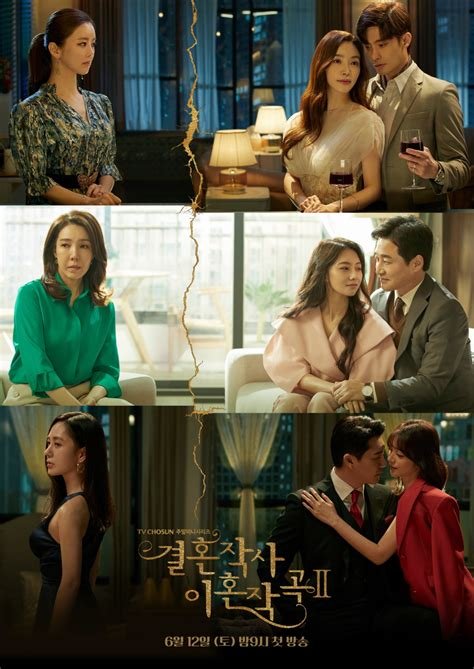 SYNOPSIS
"Love (ft. Marriage and Divorce) 2" kdrama will continue the stories of three married couples each in their 30s, 40s, and 50s who now face trouble in their married lives.
Boo Hye Ryung is in her 30s, married for 3 years. She is a former announcer and now a radio DJ. Her husband is a judge. Currently they don't plan to have children.
Sa Pi Young is in her 40s, married to a romantic husband and is also a mother. She works as a radio program producer. Her husband is a doctor of neuropsychiatry at his own clinic.
Lee Shi Eun is in her 50s, married for 30 years. She is the main writer of a radio program. Her husband is a professor.
GENRE
Romance, Melodrama, Life, Family
MAIN CAST AND CHARACTERS
Sung Hoon as Pan Sa Hun
Lee Ga Ryeong as Boo Hye Ryung
Lee Tae Gon as Shin Yoo Shin
Park Joo Mi as Sa Pi Young
Jeon Soo Kyung as Lee Shi Eun
Jeon Noh Min as Park Had Ryoon
SUPPORTING CAST
Kim Bo Yeon as Kim Dong Mi
No Ju Hyeon as Shin Ki Rim
Lee Min Young as Song Won
Song Ji In as Ah Mi
Lim Hye Young as Nam Ga Bin
Moon Sung Ho as Seo Ban
Kim Eung Soo as Pan Moon Ho
Lee Jong Nam as So Ye Jung
EPISODES
Korean drama "Love (ft. Marriage and Divorce) 2" will have a total of 16 episodes.
STILL CUTS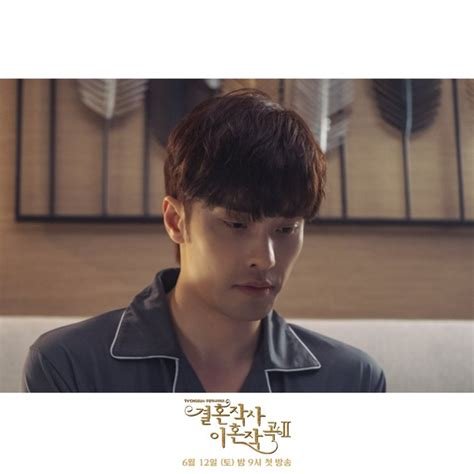 NOTES
Sung Hoon previously starred in Korean drama "Love (ft. Marriage and Divorce) 1" (2021).
Lee Ga Ryeong previously starred in Korean drama "Love (ft. Marriage and Divorce) 1" (2021).
Lee Tae Gon also starred earlier in Korean drama "Love (ft. Marriage and Divorce) 1" (2021).
Park Joo Mi and Jeon Soo Kyung too starred earlier in Korean drama "Love (ft. Marriage and Divorce) 1 (2021).
Jeon Noh Min earlier appeared in Korean drama "Joseon Exorcist" (2021) and the season 1 of "Love (ft. Marriage and Divorce)"
PREVIEW
Teaser
Episode 1, 2, 3,….,Highlights
---