These Korean dramas are just worth for your precious time!
With two old classic hits, one latest buzz worthy Korean drama, you will find many varieties in this short Kdrama recommendations list.
A superstar who falls in love with his anti-fan, friends to lovers, love between a top star and a flop star and many more interesting and lovely Korean drama plots with amazing actors will never waste your time. In fact, give you a memorable time. So let's see!
9 Lovely Korean dramas to Watch that won't Waste Your Time
---
1. My Girl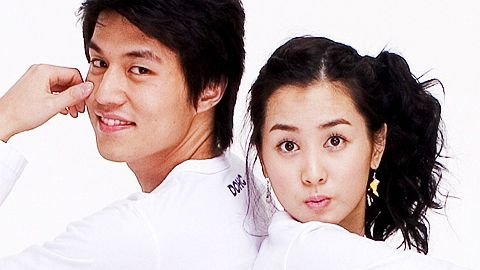 An old classic that you must not miss. It is a drama that made Lee Dong Wook and Lee Joon Gi join the Hallyu wave. You'll love to see them so young. The storyline is best for a rom-com with a good number of laughs and romance.
The story of Korean drama "My Girl" goes like this. Joo Yoo Rin lives in Jeju Island with her father. Yoo Rin's father addiction to gambling causes her to become a con artist. And she is excellent at it. One day, her father runs away due to his debt. As a result, Yoo Rin has to run away too, and she meets Seol Gong Chan, the sole heir to the L'Avenue Hotel fortune.
Seol Gong Chan is looking for her lost cousin, to find her he hires Yoo Rin to be his fake cousin on monthly pay. She agrees and both also starts living together. Meanwhile, they develop feelings for each other. Also, Gong Chan's friend Jung Woo falls for Yoo Rin while Gong Chan's ex-girlfriend Seo Hyun comes back. Do they still have a chance to be together? Will Gong Chan ever find his real cousin?
Here is the drama cast and characters:-
Lee Dong Wook as Seol Gong Chan
Park Si Yeon as Kim Seo Hyun
Lee Da Hae as Joo Yoo Rin
Lee Joon Ki as Seo Jung Woo
Jo Kye Hyung as Ahn Jin Kyu
---
2. I'm Not a Robot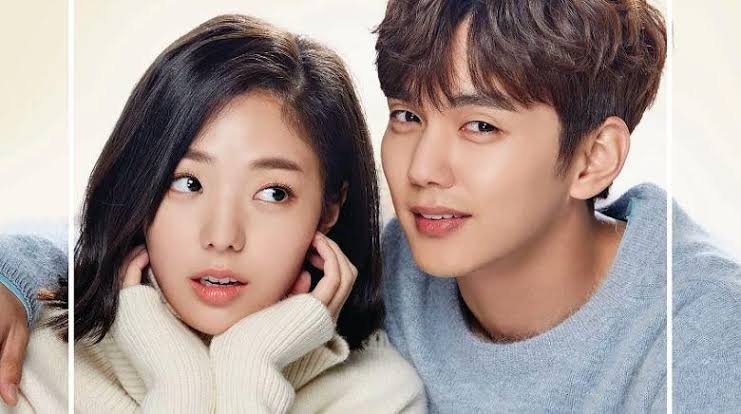 An artificial relationship drama is here! Here, the girl is a robot. Well! May be not. You'll find this drama so lovely and funny at the same time. Here, the main leads' chemistry is so stunning that you must see for yourself.
Starring Yoo Seung Ho, Chae Soo Bin and Um Ki Joon in the main cast Korean drama "I'm not a Robot" aired from Dec. 6, 2017 to January 25, 2018.
"I'm Not A Robot" tells the story of Kim Min Kyu (Yoo Seung Ho) who is allergic to humans. So, he rarely meets people. He is the largest shareholder of the country's largest financial company, with an IQ of 159. One day, his Aji 3 Android robot which was supposed to be sent to him for testing gets damaged in an accident. The team then replaces the robot with Ji Ah, a human who now pretends to be a robot. Seeing her as a robot, he develops feelings for her and ultimately falls in love.
What will happen when he finds that she is actually a human?
Here is the drama cast and characters :-
Yoo Seung Ho as Kim Min Kyoo
– Gil Jung Woo as Min Kyoo (Child)
Chae Soo Bin as Jo Ji Ah / Aji 3
– Choi Yoo Ri as Ji Ah (child)
Uhm Ki Joon as Hong Baek Kyoon
Park Se Wan as Pie
Song Jae Ryong as Hok Tal
Kim Min Kyu as Ssan Ip and more
---
3. So I Married an Antifan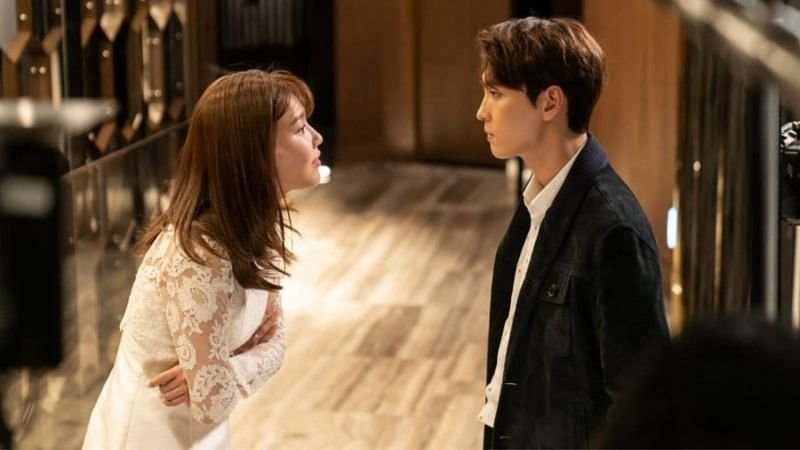 This one is the latest Korean drama that has the classic rom-com style, we rarely find today. And still, it is worth to watch as it has a very engaging script, and its main actors have spectacular chemistry. I'm sure you'll definitely enjoy this one.
"So I Married An Anti-Fan" kdrama will tell a romance story between a top star and his Anti-Fan reporter.
Hoo Joon is a top star who is also rude and arrogant in nature. One day, a magazine reporter named Lee Guen Young was working at the opening ceremony of a club. There she not only sees the top star Hoo Joon's rude attitude but also accidentally vomits on him. As a result, Guen Young gets fired from her job.
Thinking Hoo Joon as the reason, she decides to object in front of his office. Media gets her attention, and soon she is offered to be a part of the variety show. This variety show is based on a theme which makes the top star and their Anti-Fan live together. Unknowingly, she jumps into the offer out of unemployment, but Hoo Joon becomes her partner. Both gets a hard time at show but later ending up in a romance.
Here is the drama cast and characters:-
Choi Tae Joon as Hoo Joon
Sooyoung as Lee Geun Yeong
Hwang Chan Sung as JJ
Kim Min Kyu as Go Soo Hwan
---
4. The Greatest Love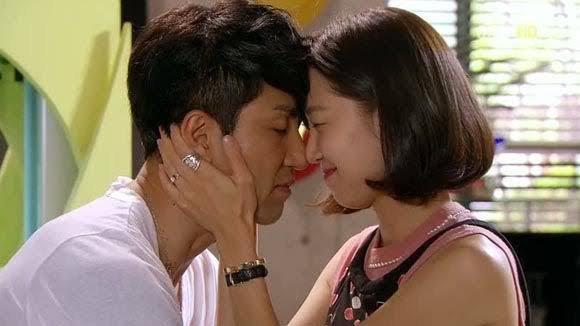 A love story so good that it will move your heart. Not only love, but comedy is also on top. The second lead roles are remarkable too. "The Greatest Love" tells the love story happening between a top and a flop celebrity.
Gu Ae Jung and Kang Se Ri was once part of a popular girl group called "National Treasure girls". Gu Ae Jung was particularly most famous among her members. However, the group falls down due to scandals that involved Gu Ae Jung in it. Ten years later, Kang Se Ri becomes the popular celebrity, while Gu Ae Jung becomes a washed up celebrity who makes her living by appearing on television programs.
One day, Gu Ae Jung reveals the secret of a top celebrity, Dokko Jin. Dokko Jin is the most popular star of Korea, and he is dating Kang Se Ri. However, it is only a show for popularity, and they broke up long time ago. Later, Dokko Jin falls for Gu Ae Jung, and he even helps her to get into a reality show 'Couple Making'. There Gu Ae Jung is matched with Yoon Pil Joo, a well-mannered, thoughtful and a caring doctor of Oriental medicine. During the show, he falls for Gu Ae Jung too.
Here is the drama cast and characters:-
Gong Hyo Jin as Goo Ae Jung
Cha Seung Won as Dokko Jin
Yoo In Na as Kang Se Ri
Yoon Kye Sang as Yoon Pil Joo
---
5. Princess Hours
With a number of elements like high school, romance, love triangle and royal mess to enjoy, "Princess Hours" is one of the staple classics in the Kdrama world. It has a beautiful story-line that will play with your emotions. "Princess Hours" tells the story of an alternate historical Korea where an ordinary high school girl named Chae Gyeong ends up marrying crown prince Lee Shin.
Chae Gyeong is a free spirited and naive girl. One day, it is revealed in her grandfather's will that she must marry the crown Prince Lee Shin. Although Chae Gyeong denies in the starting but later on, she decides to do marry so that she can save her family from dept.
Now, Lee Shin is a cold-hearted prince who doesn't express much. Moreover, he is in love with Hyo Rin, a ballerina. After marriage, Chae Gyeong and Lee Shin struggle a lot with each other. When the members of the royal family finds out about their cold relationship, they decide to force them to spend the night together. Chae Gyeong also gets a hard time learning the manners and duties of the royal family. She only finds comfort in the palace with the second in line to the throne, Lee Yul comes back. But Lee Yul's only mission is to take the throne, But still, he ends up falling in love with Chae Gyeong. Will Chae Gyeong be able to face the challenges of the royal life? And what will happen to this royal family mess?
Here is the drama cast and characters:-
Yoon Eun Hye as Shin Chae Kyung
Joo Ji Hoon as Lee Shin
Kim Jeong Hoon as Lee Yul
Song Ji Hyo as Min Hyo Rin
---
You May Also Like: 15 Best Rich Guy Poor Girl Korean Drama Recommendations For You To Binge-Watch
---
6. Her Private Life
Starring Kim Jae Wook and Park Min Young in the main cast drama series "Her Private Life" is an absolute romantic drama that it will make you swoon. It has very lovely romance scenes. The comedy part of the series is also hilarious. This series is definitely worth your precious time.
"Her Private Life" is a romance comedy drama about Sung Deok Mi who is a museum curator. She is also a crazy fan girl of White Ocean's Cha Shi An and also runs a fansite despite being a career girl and no one knows about it. She meets Ryan Gold (Kim Jae-wook) her new art director at the museum after her previous boss gets investigated for embezzlement.
Some rumors spread around claiming Deok Mi and Shi An are dating that cause a threat to her life. To save her from this Chaos Ryan suggests an idea for which they have to pretend like they are dating. But, later they realize that they are actually attracted to each other.
Here is the drama cast and characters:-
Park Min Young as Sung Duk Mi
Kim Jae Wook as Ryan Gold / Heo Yoon Jae
Ahn Bo Hyun as Nam Eun Gi
One as Cha Shi Ahn
Kim Bo Ra as Cindy / Kim Hyo Jin
Park Jin Joo as Lee Sun Joo
Kim Mi Kyung as Go Young Sook
---
7. One More Happy Ending
This drama is a wow! It will also leave you swooning. Starring Jang Na Ra, Jung Kyung Ho, Yoon In Na Kwon Yool, Seo In Young and Yoo Da In in the main cast, you'll get to see wonderful chemistry between them. An engaging story-line with lovely romance and hilarious comedy will never waste your precious time.
Former girl group member Han Mi Mo who now has a remarriage consulting business, is a divorcee and is actually expecting to marry her fiancée Jeonghoon. But he dumps her with another woman. All broken-hearted Han Mi-mo now comes across two men in her life, one of them becomes her destiny in the end. See, life will always give you opportunities, so never give up.
Besides, another former girl group member Go Dong-mi is an elementary school teacher and is still single in her 30s. She begins a relationship, but the man does fraud with her. She then encounters a young man in her life, whom she was reluctant to accept due to the age gap. But the man loved her too much to leave her.
Here is the drama cast and characters:-
Jang Na Ra as Han Mi Mo
Jung Kyung Ho as Song Soo Hyeok
Yoo Da In as Baek Da Jeong
Kwon Yool as Dr. Goo Hae Jun
Yoo In Na as Teacher Go Dong Mi
Seo In Young as Hong Ae Ran
Kim Tae Hoon as Kim Geon Hak
Go Gyu Pil as Na Hyun Ki
---
8. My First First Love
A drama that will instantly lift your mood with its refreshing plot filled with love and friendship. Here you'll find the most engaging love triangle ever that you can hardly leave your seat while watching it. It has two seasons (with same cast and story-line).
"My First First Love" will tell the story of five friends Yun Tae-Oh (Ji Soo), Song-Yi (Jung Chae Yeon), Do-Hyun (Jin Young), Ga-Rin (Choi Ri) and Choi Hoon (Kang Tae Oh) who are in their youth. Each of them in their 20s, having their own reason, leaves their house and end up living together at Yun Tae-Oh's house. There they gain new experiences about love, friendship, and everything.
Choi Hoon is an aspiring theater actor. Ga Rin belongs to a rich family. Song Yi and Yun Tae Oh are childhood friends. But, Ta Oh likes her in secret. Whereas, Song Yi likes Yun Tae Oh's friend, Do Hyun. And Do Hyun likes Song Yi too. However, he is cold to girls and does various part-time jobs. What will happen to this love triangle? Will their friendship be saved? And will each one of them achieve their dreams?
Here is the drama cast and characters:-
Ji Soo as Yoon Tae Oh
Jung Chae Yun as Han Song Yi
Jin Young as Seo Do Hyun
Choi Ri as Oh Ka Rin
Kang Tae Oh as Choi Hoon
Hong Ji Yoon as Ryu Se Hyun
---
9. Business Proposal
A perfect blend of romance and humor, "Business Proposal" is a latest rom-com hit. With amazing acting done by the young actors including Ahn Hyo Seop, Kim Se Jeong, Seol In Ah and Kim Min Kyu, the series has become a massive hit among Kdrama fans. You'll even love the second lead here.
"A Business Proposal" story goes like this. One day, Jin Young Seo who is the daughter of a chaebol family is set up on a blind date by her parents. She doesn't want to go, so she asks her friend Shin Ha Ri to go instead. Shin Ha Ri is a single woman who likes someone for a long time. Jung Young Seo is so desperate to send her friend that she even offers her money for doing so. Ha Ri finally agrees.
There, Ha Ri gets shocked to see that she is on a blind date with the CEO of the company she works in. He is Kang Tae Mo, whose grandfather has set up this blind date for him. As he wants him to marry soon. But, Kang Tae Mo always rejects dating and out of frustration, he decides to marry the next girl he goes on a blind date with. To her surprise, Ha Ri gets a call from Kang Tae Mo the next day, asking her to marry him.
Here is the drama cast and characters:-
Ahn Hyo Seop as Kang Tae Moo
Kim Se Jeong as Shin Ha Ri
Kim Min Gue as Cha Sung Hoon
Seol In Ah as Jin Young Seo
Lee Deok Hwa as Kang Da Goo
Choi Byung Chan as Shin Ha Min
---
So, which one you'll watch first?
---
Don't forget to see: 25 Best Korean dramas Everybody is Watching in 2022 and You Should watch Too
---