Overview: "Red Shoes" (or "Without Blood Or Tears") is a KBS2 original drama series that released on 5 July 2021 and is available to watch online on Viki*.
Table of Contents
SYNOPSIS
"Red Shoes" kdrama tells the story of a daughter who wants to take revenge from her heartless mother.
Min Hee Kyung (Choi Myung Gil) leaves her family for first love and her desire for success. She has a daughter named Kim Gemma (So Yi Hyun) and a sick son. Life gets tough and hard for Gemma after her mother leaves the house. It gets worse after her father dies unexpectedly. Gemma is convinced that someone murdered her father. Now all she wants is to take revenge from her mother and solve her father's case.
She also meets Yoon Ki Seok (Park Yoon Jae) who gets attracted to her. Ever since Ki Seok's wife cheated him, his trust from love is gone.
GENRE
Romance, Family, Melodrama, Revenge
MAIN CAST AND CHARACTERS
Choi Myung Gil as Min Hee Kyung
So Yi Hyun as Kim Gemma / Kim Jin Ah (Hee Kyung's daughter)
Lee Ah Ra as child Gemma
Park Yoon Jae as Yoon Gi Suk
Jung Yoo Min as Kwon Hye Bin
Shin Jung Yoon as Yoon Hyun Suk (Ki Suk's younger brother)
SUPPORTING CAST
People around Jem Ma
Sun Woo Jae Duk as Kwon Hyuk Sang / Kim Hyuk Sang (Hee Kyung's husband)
Kim Dong Ha as Kim Jin Ho (Hyuk Sang & Hee Kyung's son)
People around Ki Suk & Hyun Suk
Ban Hyo Jung as Choi Sook Ja (Ki Suk & Hyun Suk's grandmother)
Han In Soo as Yoon Shin Bum (Ki Suk & Hyun Suk's father)
Yang Geum Suk as Lee Kyung Hee (Ki Suk & Hyun Suk's mother)
People around Hye Bin
Kim Yoo Suk as Kwon Suk Hwan (Hye Bin's father)
Choi Young Wan as Kwon Soo Yun (Hye Bin's aunt)
Others
Park Chan Hwan
Seo Kwon Soon
Kim Ri Won as Ye Won
Lee Sook as Yang Sun Hee
Ha Eun Jin as Jung Yoo Kyung
EPISODES
Korean drama "Red Shoes" will have a total of 100 episodes. (Could be more)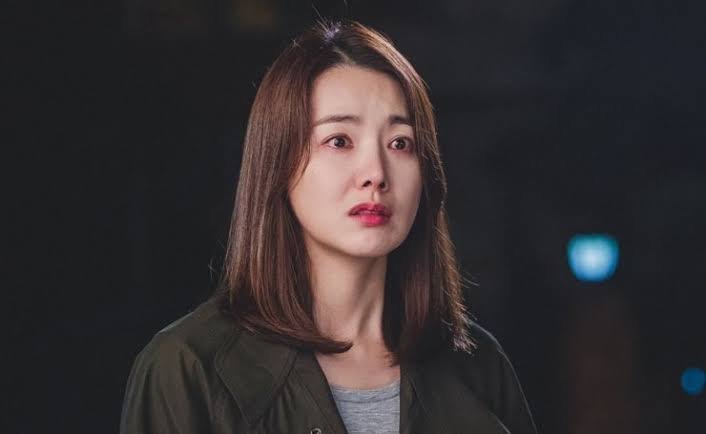 NOTES
Choi Myung Gil is currently appearing in Korean drama "On The Verge of Insanity" (2021).
So Yi Hyun earlier starred in Korean drama "Fates And Furies" (2018).
Park Yoon Jae previously starred in Korean drama "It's My Life" (2018).
Jung Yoo Min previously starred in Korean drama "Unasked Family" (2019).
Shin Jung Yoon earlier appeared in Korean drama "She Knows Everything" (2020).
PREVIEW
Teaser Trailer
Episode 1, 2, 3,…..,Highlights
---
*Drama is subject to regional availability.