"Love Refresh" is a tvN D Studio original web drama series that released on 23 June 2021 and is available to watch online on tvN D Studio official YouTube Channel.
SYNOPSIS
"Love Refresh" web kdrama tells the story of a writer who needs to write a romance story for the first time. Among his 3 female friends, he decides to write for the one he has loved silently for a long time.
Seo Nam Joo is a writer who has no experience in love and relationships. However, his next writing project is about romance. He tries to write one such romance story, but fails. Seo Nam Joo's three female friends then help him to write by giving their views.
One of his friend is Hyun Ji Eun, a career woman with a strong interest in stocks and economy. Other is Seo Eun Ha, she wants a simple love relationship. Last is Koo Sun Hee. Seo Nam Joo wants to start romance with one of her friend whom he loved for a long time.
GENRE
Romance, Comedy, Web drama
MAIN CAST AND CHARACTERS
Seo Kang Joon as Seo Nam Joo
Kim Yi Kyung as Koo Sun Hee
Bang Eun Jung as Hyun Ji Eun
Jang Hee Ryung as Seo Eun Ha
EPISODES
Korean drama "Love Refresh" have a total of 3 episodes.
STILL CUTS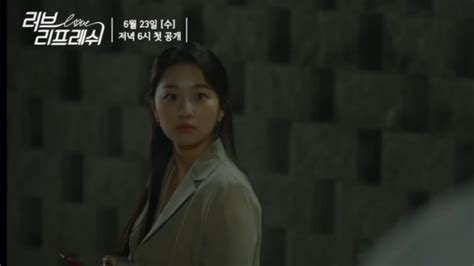 NOTES
Seo Kang Joon previously starred in Korean drama "When The Weather Is Fine" (2020).
Jang Hee Ryung previously starred in Korean drama "Mysterious Nurse" (2018).
Bang Eun Jung previously appeared in Korean drama "My Roommate Is A Gumiho" (2021).
Kim Ki Kyung previously appeared in Korean drama "Here's My Plan" (2021).
PREVIEW
Teaser Trailer
---