Overview: "Love is for Suckers" Kdrama (also known by names "Icy Cold Romance", "Love that will Freeze to Death" & "Dating to Death" ) is an ENA original drama series that released on October 5, 2022. It will tell the romance story of two long-time close friends who starts having feelings for each other as they meet in a reality dating show. "Love is for Suckers" stars Lee Da Hee and Choi Si Won in the main cast. It is available to watch online on streaming platform Viki*.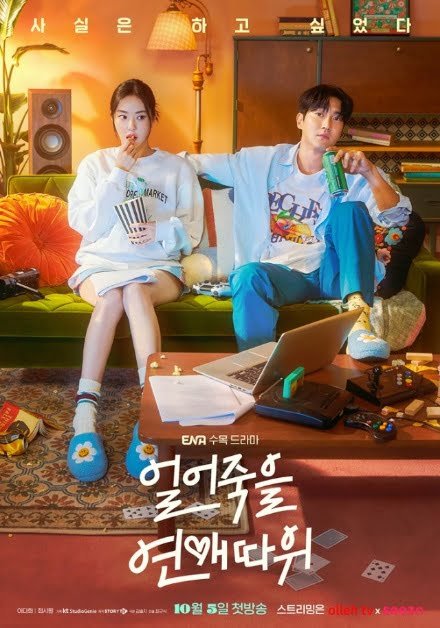 Table of Contents
Synopsis
Genre
Cast
Air Time & Schedule
Episodes & Ratings
Still Cuts
Notes & Facts
Where To Watch Online?
Trailers & Clips
Synopsis
"Love is for Suckers" Korean drama tells the romance story of two close friends Goo Yeo Reum and Park Jae Hoon. Both have been close friends for 20 years, and currently they live in the same building.
Goo Yeo Reum (Lee Da Hee) is a Producing Director who is passionate towards her work. It is almost 10 years she is working in the field, but most of her projects have been cancelled. Now, for her next one which is about a reality dating show called "Kingdom of Love", she gives all of her energy. She even asks her longtime friend Park Jae Hoon (Choi Si Won) for help.
Park Jae Hoon works as a plastic surgeon on salary basis. He has no interest in his work. When he is asked from his friend Goo Yeo Reum to appear on a reality dating program, his life entirely changes.
Genre
Romance, Comedy
Main Cast & Characters
Lee Da Hee as Goo Yeo Reum
Choi Si Won as Park Jae Hoon
Supporting Cast
Cho Soo Hyang as Kang Chae Ri
Park Yeon Woo as John Jang
Lee Joo Yeon as Han Ji Yeon
Lee Dae Hwi as Kim Sang Woo
Im Ha Ryong as Goo Yong Sik
Yang Hee Kyung as Yoon Young Hee
Min Jin Woong as Park Dae Sik
Noh Sussanna as Oh Hye Jin
Song Jong Ho as Kim In Woo
Seo Joon as Kim Jun Ho
Lee Cheol Woo as Lee Hoon Hee
Kang Seo Joon as Hwang Jang Gun
Son Hwa Ryeong as Park Ji Wan
Kim Ji Soo as Jang Tae Mi
Moon Ye Won as Ahn So Yeon
Lee Yoo Jin as Geum Su Mi
Jang Seo Yeon as Park Hyeon So
Lee Seok Joon as Ma Jin Guk
Air Time & Schedule
New Episodes every Wednesday & Thursday at 09:00 PM (KST).
Episodes & Ratings
Korean drama "Love is for Suckers" will have a total of 16 episodes.
Still Cuts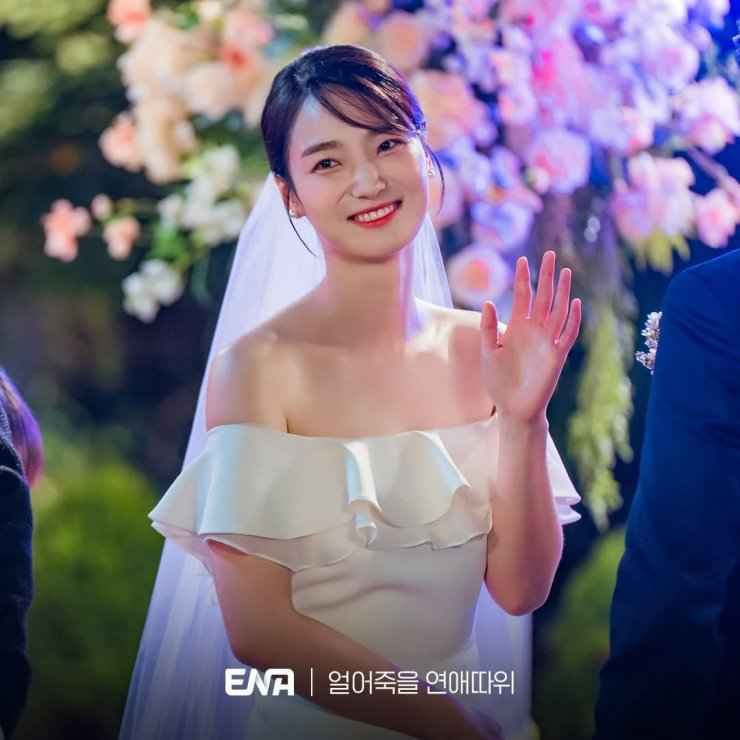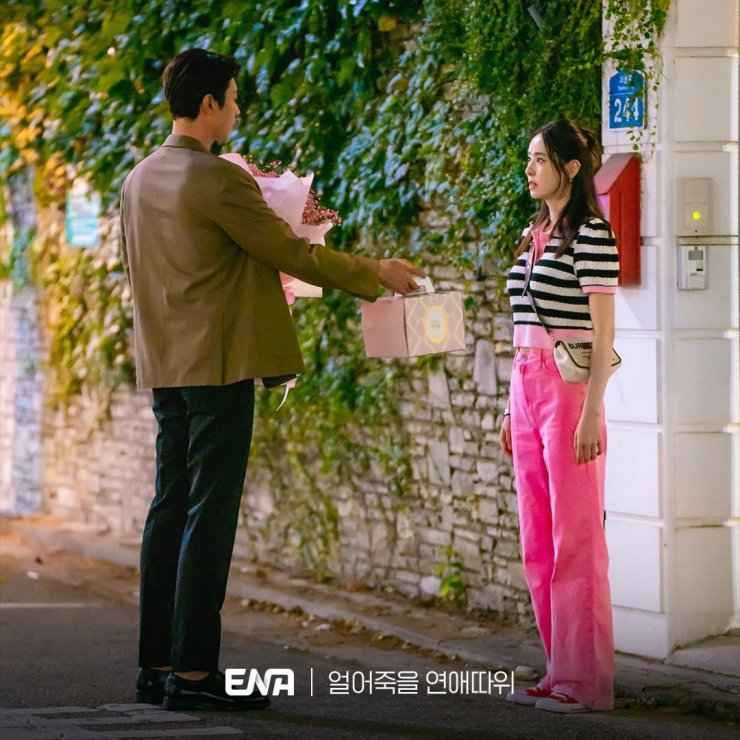 Notes & Facts
Lee Da Hee earlier starred in Korean drama "L.U.C.A.: The Beginning" (2021).
Choi Si Won earlier starred in Korean drama "Work Later, Drink Now" (2021).
Director: Choi Kyu Shik
Scriptwriter: Kim Sol Ji
Where To Watch Online?
You can watch "Love is for Suckers" online on Viki here.
Trailers & Clips
Episodes 1, 2, 3,….., Highlights
---
*Drama is subject to regional availability.