We have a new teaser trailer released for upcoming Korean Drama "Nevertheless" (also called "I Know But"). The drama stars Han So Hee and Song Kang as female and male leads respectively. It is adapted from a popular webtoon.
Recently, the drama released an English subbed trailer for its international viewers of Netflix. In the teaser we could see Song Kang And Han So Hee starting their dating life with each other and getting closer than ever!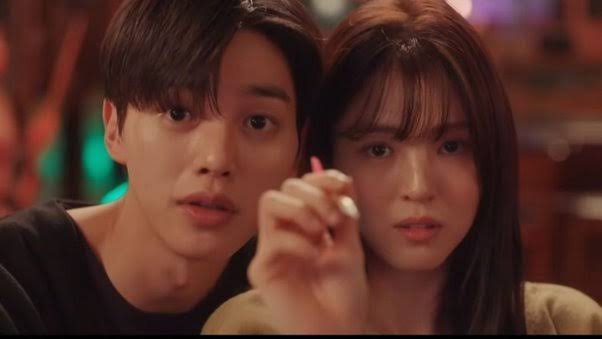 In the starting of the trailer, Song Kang is teaching Han So Hee how to shoot an arrow. And while he does this, Song Kang slowly gets closer to her. It looks like their first date. Then the two spends a sweet moment in the club together. As their dating life is shown in the trailer, a girl's voice plays in the background. She says
"Park Je Yeon (Song Kang's character) has no interest in dating, he just likes to play

with girls drawn to him"
Then Han So Hee asks Song Kang if he is playing with her. Unexpectedly, he replies that he thought she was enjoying it. Song Kang continues,
"Do people have to date? Why can't two people just be close?"
And as his voice goes in the background, we see that Song Kang and Han So Hee are about to kiss as the trailer ends.
So this was it. We surely are going to watch a sweet romance Korean drama this month with a bit of flirting and naughtiness of the sparkling youth in their twenties.
---
Also See: jTBC Describes "Nevertheless" As A Naughty And Sweet Romance Drama With Some Episodes Rated 19+
---
"Nevertheless" tells a romance story of the two people who have their own reasons to not be serious in love relationships, but somehow finds themselves attracted to each other.
The drama will release on June 19, 2021, on broadcasting network jTBC and streaming platform Netflix.
Here is the trailer~
---